About a month ago American and US Airways aligned their domestic first class catering policies.
I've been pretty vocal about how horrible the changes are. I'm not one that's especially critical of domestic airplane food, given that my expectations are low to begin with. Even so, they've managed to underwhelm me.
My first experience with the new catering on American was within the first week of it being implemented. The "salad" consisted mostly of shredded lettuce, and the chicken was possibly the worst chicken I've ever had in a premium cabin.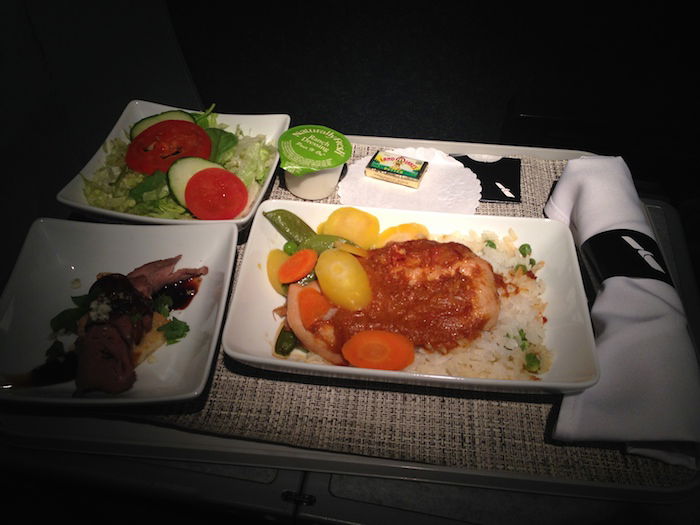 Unfortunately I had beef with my next first class meal as well… the "beef" was inedible and made me long for the days of middle school cafeteria food.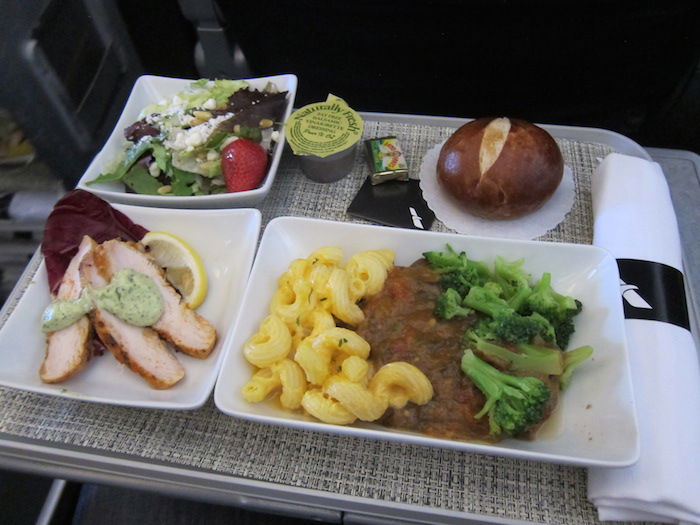 But all that looks downright gourmet in comparison to the sandwich I had on my American flight last night.
I was flying from Chicago to Los Angeles on an 8:40PM flight, and was actually in the main cabin (only my second time this year not in a premium cabin!). They didn't have any food for sale. Not even snacks or anything, which I find to be kind of unbelievable (you'd think they'd at least have packaged snacks for sale — they're leaving money on the table).
As an Executive Platinum member you get a complimentary snack and alcoholic beverage when seated in the main cabin (which I find to be a really nice touch on the part of American), so the flight attendant was nice enough to bring me the two sandwiches on offer in first class (you can apparently select both as a first class passenger).

You ready for this? Viewer discretion is advised!
There was an "arugula pesto & roasted tomato" sandwich: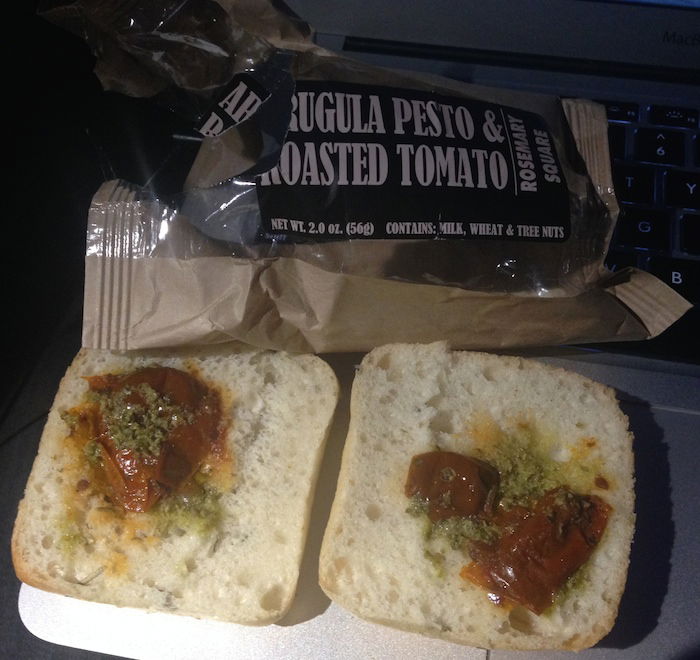 Then there was a "turkey, swiss & honey mustard" sandwich: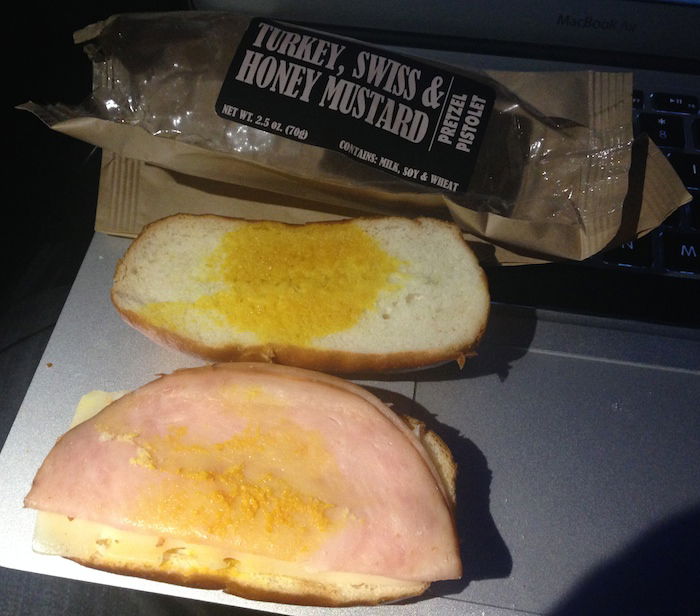 This is all that's served in first class on a 4.5 hour westbound flight departing at 8:40PM.
Remember in 1998 when you'd grab a sandwich on your way down the jet bridge when boarding an economy flight? Yeah, well those sandwiches were downright tasty compared to these.
I just don't get it. American's buy on board sandwiches in the main cabin are actually edible and quite good when they're for sale.
Yet they serve this in first class on evening flights?
Has anyone else tried American's new first class "sandwiches?"