American Airlines has just announced that they are taking the 737 MAX out of the schedule for more than an additional two months, meaning the plane won't be back in service during the upcoming peak summer travel season.
No one knows when the 737 MAX will return to the skies
The 737 MAX has been grounded globally since March 2019. While Boeing has repeatedly tried to push a timeline for the 737 MAX returning to service, this is in the hands of the FAA.
Given that the recertification process hasn't been quite as smooth as Boeing was probably hoping, it's anyone's guess when the plane will return to the skies. It's certainly no guarantee that the plane will be flying again commercially in 2020.
There's no denying that the 737 MAX is facing a huge uphill battle, both in terms of Boeing getting the plane certified once again, and also in terms of customers being okay with flying the plane, given just how many horrible details have emerged regarding the process that got this plane certified in the first place.
American cancels 737 MAX flights through August 3, 2020
American has announced that they are updating their schedule as it pertains to the 737 MAX. American Airlines has removed the 737 MAX from their schedule for flights through August 18, 2020.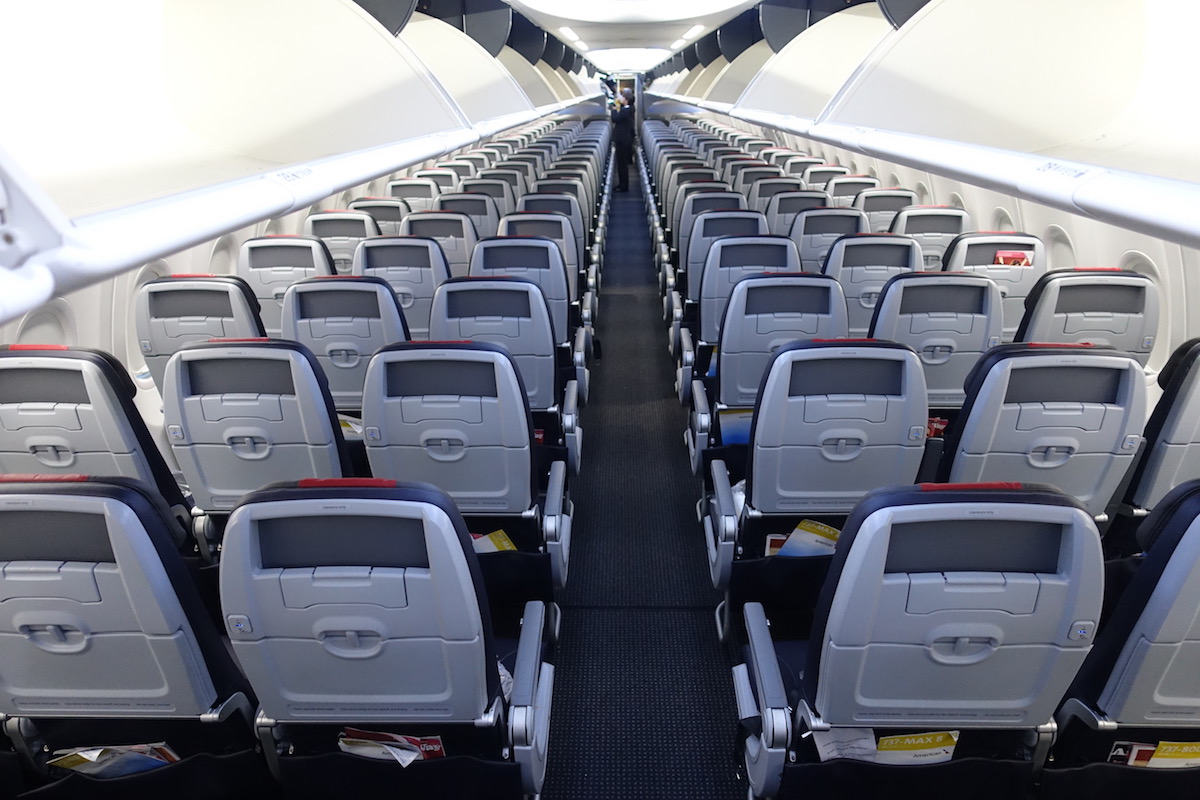 American's 737 MAX cabin
Prior to this, American had canceled 737 MAX flights through June 3, so the timeline has slipped by more than two additional months.
What flights will be canceled?
American is extending cancelations with the plane in order to more reliably plan their schedule over the coming months, with about 140 flights per day being canceled.
While they had already canceled flights through June, we can expect additional flights through June to be canceled with a schedule change that will be loaded on February 23.
It's worth understanding, however, that not all flights that were supposed to be operated by the 737 MAX will be canceled, and conversely, some flights not operated by the 737 MAX may be canceled.
That's because American is reworking their schedule, so we may see situations where they put a 737-800 (or another aircraft) on a flight that was previously scheduled to be operated by a 737 MAX.
That also means that there will be flights that were supposed to be operated by other planes that will be canceled so the plane can be used on a high priority 737 MAX route.
Bottom line
Per the latest guidance, the 737 MAX won't be returning to service until at least August 18, 2020. In reality there's not actually anything significant about that date, though.
Rather the airline just needs to be able to plan their schedule for the next several months, so they can load schedule changes with a bit of advance notice.