Redeeming American miles for travel on Etihad between some regions just got easier.
American's award routing rules
Every frequent flyer program has different rules when it comes to what routings you can fly on an award reservation. American's award routing rules are especially complicated, and take into account a variety of factors:
You can't transit a third region when traveling between two regions, unless there's a specific exception in place
The primary airline you're flying on your award needs to publish a fare between your origin and destination
You can't exceed the maximum permitted mileage (MPM) between a city pair by more than 25%; at the same time, you have to intend to take the most direct routing
AAdvantage has improved Etihad routing rules
When it comes to routing rules, historically American has had special exceptions for awards on Qatar Airways. Specifically, it has been possible to transit Doha between select other regions when that previously wasn't possible, and when it's still not possible on other partners.
As of a few days ago American has extended this exception to Etihad Airways, as noted by JonNYC. What does this mean in practice? I'm working on 100% confirming the eligible regions for which this exception applies, but my understanding is that you can now redeem American miles for travel on Etihad on a single award between the following regions:
Between North America and Africa via Abu Dhabi
Between Europe and Africa via Abu Dhabi
Between Europe and Asia via Abu Dhabi
Between Europe and Australia via Abu Dhabi
Between Africa and Asia via Abu Dhabi
Between Africa and Australia via Abu Dhabi
To give a concrete example, previously if you wanted to fly from London to Abu Dhabi to Sydney in first class, you'd need to book two separate awards through AAdvantage, costing you 162,500 miles (62,500 miles for the first segment and 100,000 miles for the second segment), while now you can book it as a single award, costing you 115,000 miles.
Like I said, these were all exceptions that already existed for travel on Qatar Airways, but now also apply for travel on Etihad. However, unlike for Qatar award bookings, you need to call American to book award tickets on Etihad. Beyond that, you might need to call American's Australia call center in order to find the award availability you're looking for, since a lot of the space is blocked for US agents.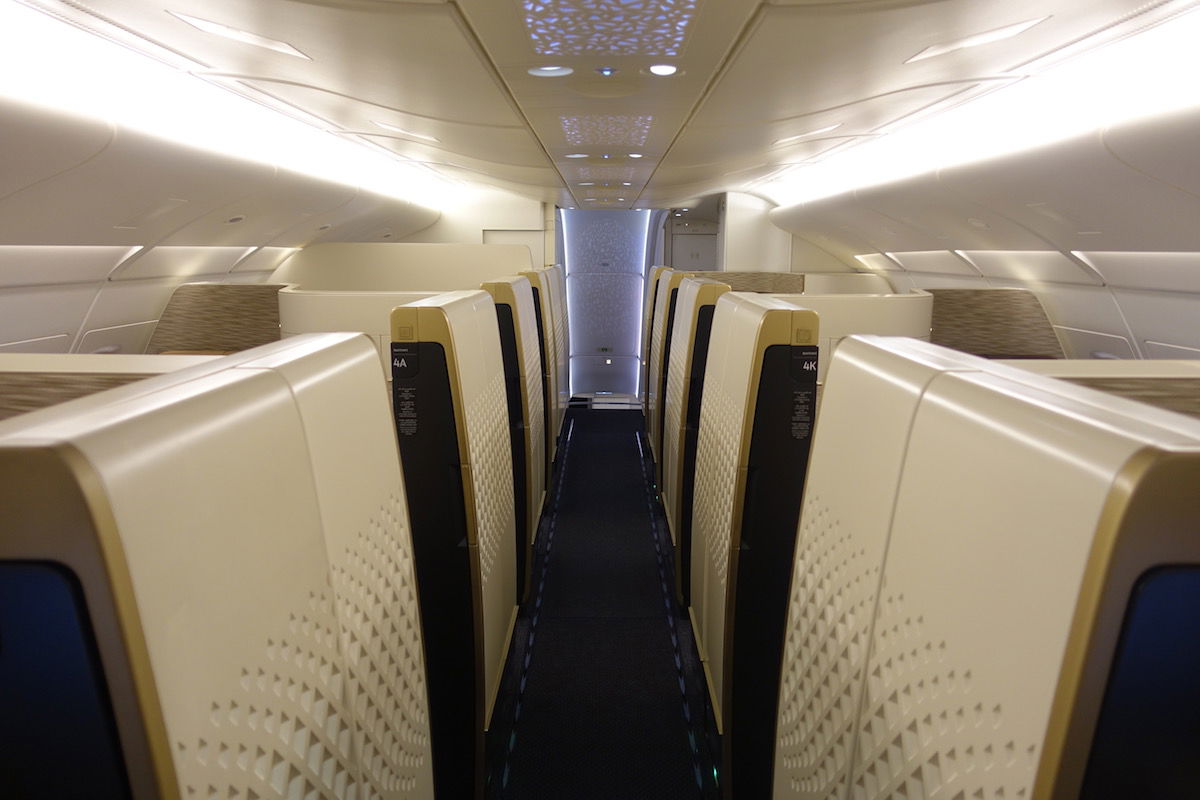 Redeem miles for Etihad's A380 first class
What about American and Etihad cutting ties?
In late February I wrote about the rumor that American and Etihad may soon be cutting ties, as Etihad instead launches a partnership with United and potentially joins the Star Alliance.
Some people suggested that would happen within days, but that was never my understanding, and that's not something I can speak to. As before, it's my understanding that this is something that's on the horizon, though I can't say whether we're talking weeks or months. Similarly, there's always a chance that plans change.
I wouldn't read too much into that regarding these routing rules. I think the routing rules are changing because it just makes sense for them to in general, and this was also part of some other minor routing rule changes.
The one other change is that you can now only route from the US to India via Europe or the Middle East, but not via both (so you can fly from New York to Doha to Delhi, but can no longer fly from New York to London to Doha to Delhi on a single award).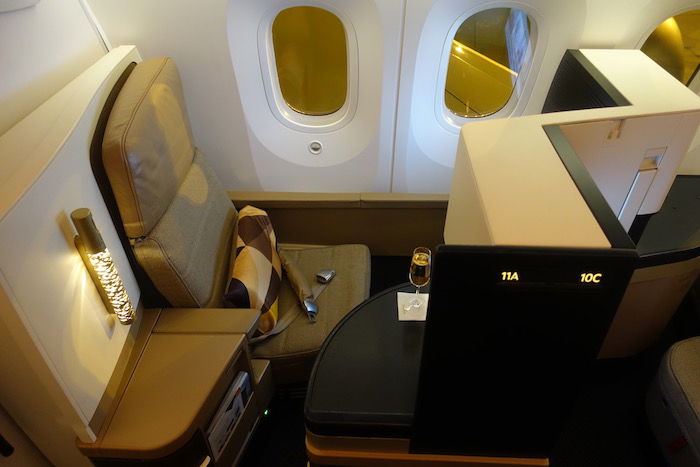 Redeem miles for Etihad's 787 business class
Will anyone benefit from these liberalized Etihad routing rules?