For years American has been offering AAdvantage status challenges, whereby you can pay to get a fast track to Gold or Platinum status. Via JonNYC at TravelingBetter, it appears as if the AAdvantage elite challenge program could be discontinued in its current form after Wednesday, September 23, 2015. Rumor has it that the program is being discontinued for the rest of the year, though should in some other form next year.
American's elite challenge program
You can achieve American AAdvantage Gold or Platinum status through a status challenge (there's no published challenge for Executive Platinum status). You can enroll for this by phoning American AAdvantage at (800)-882-8880. The costs should be as follows:
Gold Challenge: $100-140
Platinum Challenge: $200-240
Completion of the challenge is based on Elite Qualifying Points (EQPs) and not Elite Qualifying Miles (EQMs). You need to earn a set number of EQPs within 90 days of starting the challenge to earn the status (you can start your challenge on the 1st or 16th of any month):
AAdvantage Gold Challenge: 5,000 EQPs
AAdvantage Platinum Challenge: 10,000 EQPs
Assuming the challenge program ends on September 23, you'd have to backdate it to September 16, and then would have until roughly December 16 to complete the challenge.
Status earned through the challenge would be valid through February 2017.
While you earn one Elite Qualifying Mile per flown revenue mile, you earn anywhere from 0.5 to 1.5 Elite Qualifying Points per revenue mile flown. Here's the EQP earnings chart:
This means that to complete a Platinum Challenge, for example, you could need to fly anywhere from 6,667 miles (in paid first class, business class, or full fare economy) to 20,000 miles (in the cheapest discount economy fare classes).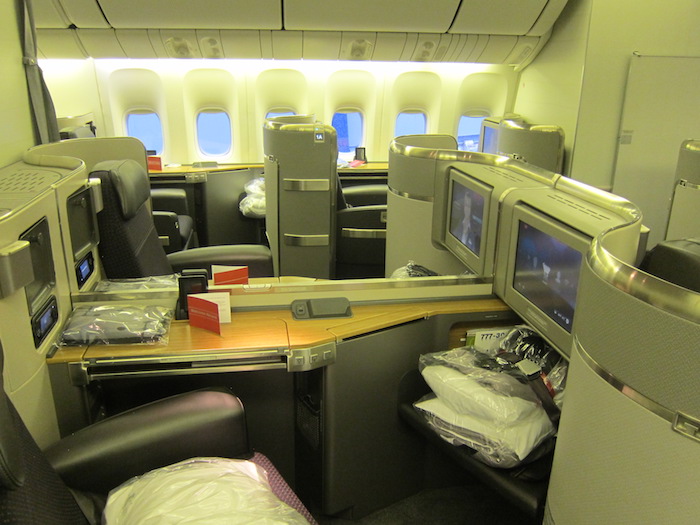 Complete an AAdvantage Challenge more quickly when flying paid first class
Furthermore, it's worth noting that only miles flown on certain airlines count towards an AAdvantage status challenge:
| | | |
| --- | --- | --- |
| American Airlines | Iberia | Qantas |
| British Airways | Japan Airlines | US Airways |
There are a few other important things to note about AAdvantage status challenges:
You can't sign-up for a challenge as a way of requalifying for your current status level, though you can use it to bump up from Gold to Platinum
You don't receive status upfront; instead you only receive it upon completion of the challenge
As of now you can pay to upgrade from a Gold Challenge to a Platinum Challenge, and you can also downgrade from a Platinum Challenge to a Gold Challenge, though in the latter instance you wouldn't be refunded the difference; that being said, we don't know how this will be handled after September 23
If you wanted to earn Executive Platinum status, you'd still need 100,000 EQPs or EQMs; while your status is upgraded through the challenge, you don't receive the corresponding EQPs/EQMs
If you do go for a challenge, is it worth going for Platinum over Gold? Here are a few of the major differences between the two status levels:
AAdvantage Platinum gets a 100% mileage bonus, while AAdvantage Gold gets 25% mileage bonus
AAdvantage Platinum gets lounge access when traveling internationally, while AAdvantage Gold doesn't
AAdvantage Platinum members receive complimentary Main Cabin Extra seating at the time of booking, while AAdvantage Gold can access Main Cabin Extra seating 24 hours prior to departure
AAdvantage Platinums have higher priority (for standby, upgrades, etc.) than AAdvantage Golds

AAdvantage Platinum members can reserve Main Cabin Extra in advance
Check out the AAdvantage program page for full details on the difference between status levels.
Bottom line
I'd consider this September 23 "rumor" to be pretty accurate, though I am sort of surprised American is discontinuing the program for a while. If it does indeed return next year, I'm curious to see what's different.
For a bit of perspective, this challenge isn't that generous, not nearly as generous as the status challenge program US Airways used to offer, whereby you could inexpensively achieve top tier status.
If you've been thinking of doing a challenge, though, I'd suggest signing up in the next couple of days. This is a pretty good time to start a challenge as well, given that status would be valid through February 2017.
Do you plan on taking advantage of an American status challenge before the program changes?
(Tip of the hat to View from the Wing)
---
Non-Affiliate Product Disclaimer: The information for the AmEx Everyday Preferred has been collected independently by One Mile at a Time. The card details on this page have not been reviewed or provided by the card issuer.