US airlines have dozens of excess wide body aircraft right now, given all of the China flights that have been suspended for the coming weeks. For example, as of now American has suspended China flights through late April, though I'd be shocked if at least some of the cancelations weren't extended beyond that.
For the most part airlines have just parked these planes rather than upgrading existing routes, and in some cases have gotten started on maintenance early. With just days of advance notice, it's hard to generate additional demand, so for the most part it doesn't make sense for them to fly these planes.
Well, it looks like American will be deploying some additional 777s and 787s on domestic routes in the coming weeks, as noted by JonNYC.
"- JFK-LAX, on a 772 April 7-24
– SFO-ORD, on a 788 March 28-April 24
– LAX-ORD, on a 789 March 29-June 3"

— ˜"*° JonNYC °*"˜ (@xJonNYC) February 18, 2020
American upgrades domestic routes
American will be deploying 787s and 777s on some domestic flights in the coming weeks. As far as I know these are fairly new additions, while American already had quite a few wide bodies in the schedule before that.
For example, being based in Miami, there are tons of 777s flying to Dallas, New York, etc.
Which wide body routes have been added?
777-200 between LAX & JFK
American will fly a 777-200 on the following frequency between April 7 & April 24, 2020:
AA56 Los Angeles to New York departing 7:30AM arriving 3:42PM
AA55 New York to Los Angeles departing 6:00PM arriving 9:22PM
American ordinarily exclusively operates this route with A321Ts in a three cabin configuration, so there are a couple of things that make this interesting:
There are reverse herringbone seats in business class on the 777, which are very similar to the first class seats on the A321T
The premium economy seats are just sold as standard Main Cabin Extra seats, so this is an awesome opportunity to snag a premium economy seat for a comfortable flight across the continent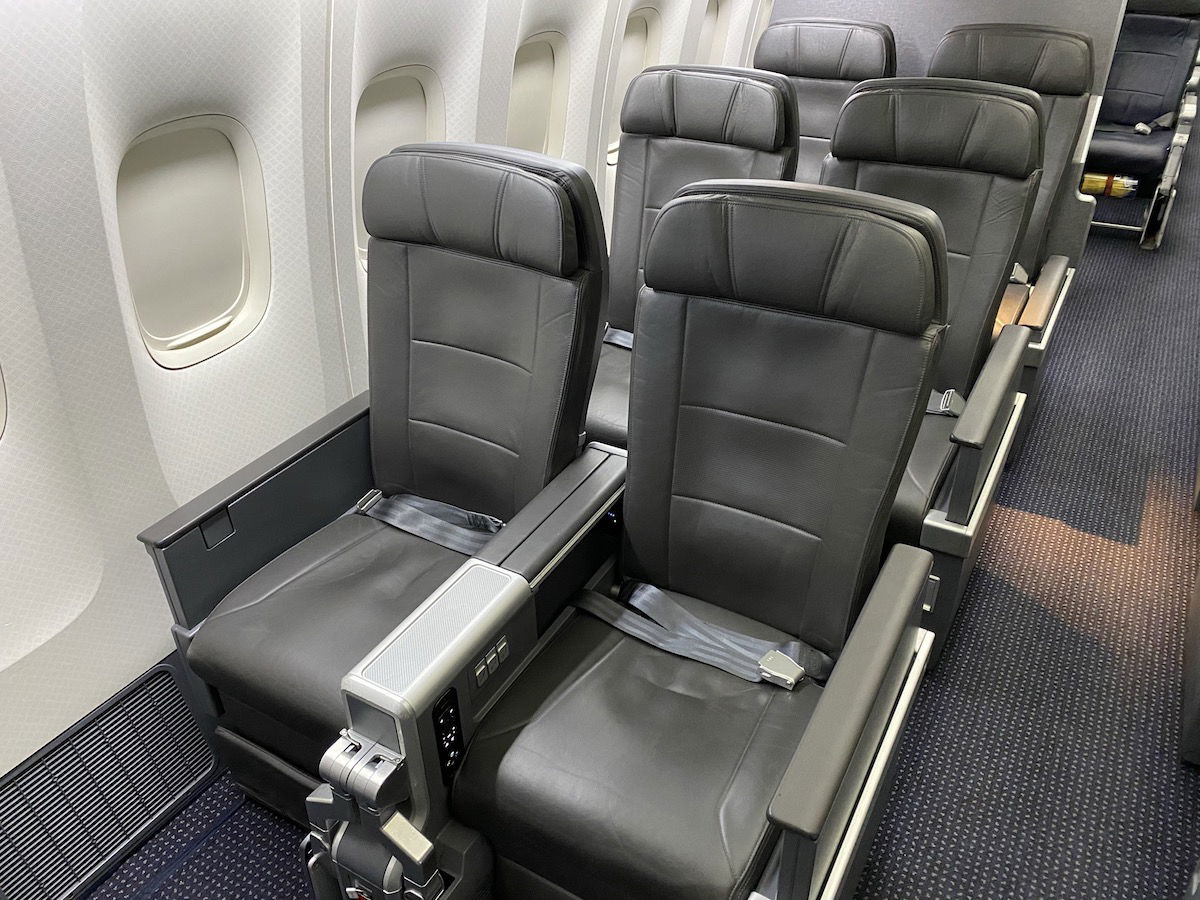 American Airlines 777-200 premium economy seats
777-300 between LAX & MIA
American will fly a 777-300 on the following frequency between March 29 & April 24, 2020:
AA1314 Los Angeles to Miami departing 11:10PM arriving 6:47AM (+1 day)
AA1228 Miami to Los Angeles departing 9:45AM arriving 12:24PM
This is in addition to the daily 777-200 that American flies between Miami and Los Angeles. The 777-300ER also has first class, so you can expect to find that on this route.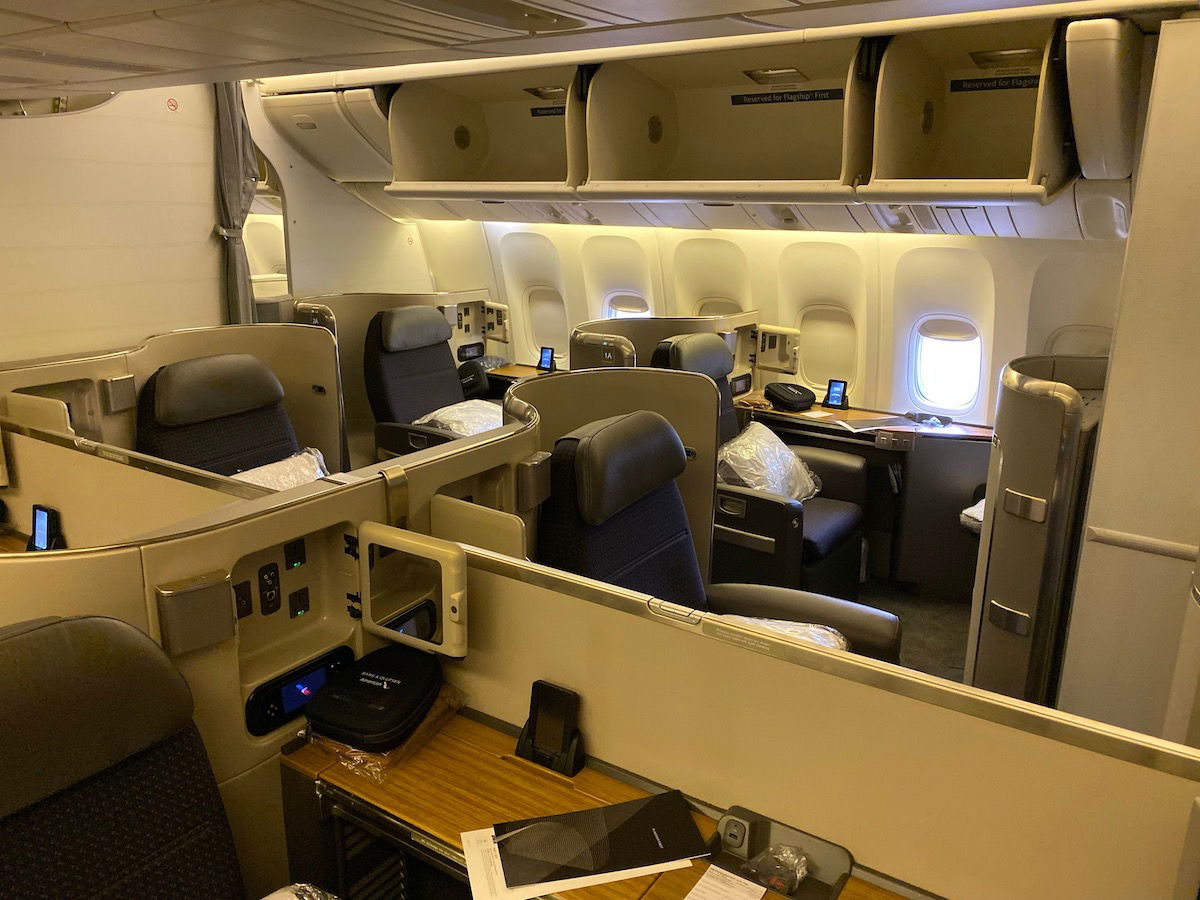 American Airlines 777-300ER first class
787-9 between LAX & ORD
American will fly a 787-9 on the following frequency March 29 & June 3, 2020:
AA1598 Los Angeles to Chicago departing 6:00AM arriving 11:57AM
AA245 Chicago to Los Angeles departing 8:55PM arriving 11:15PM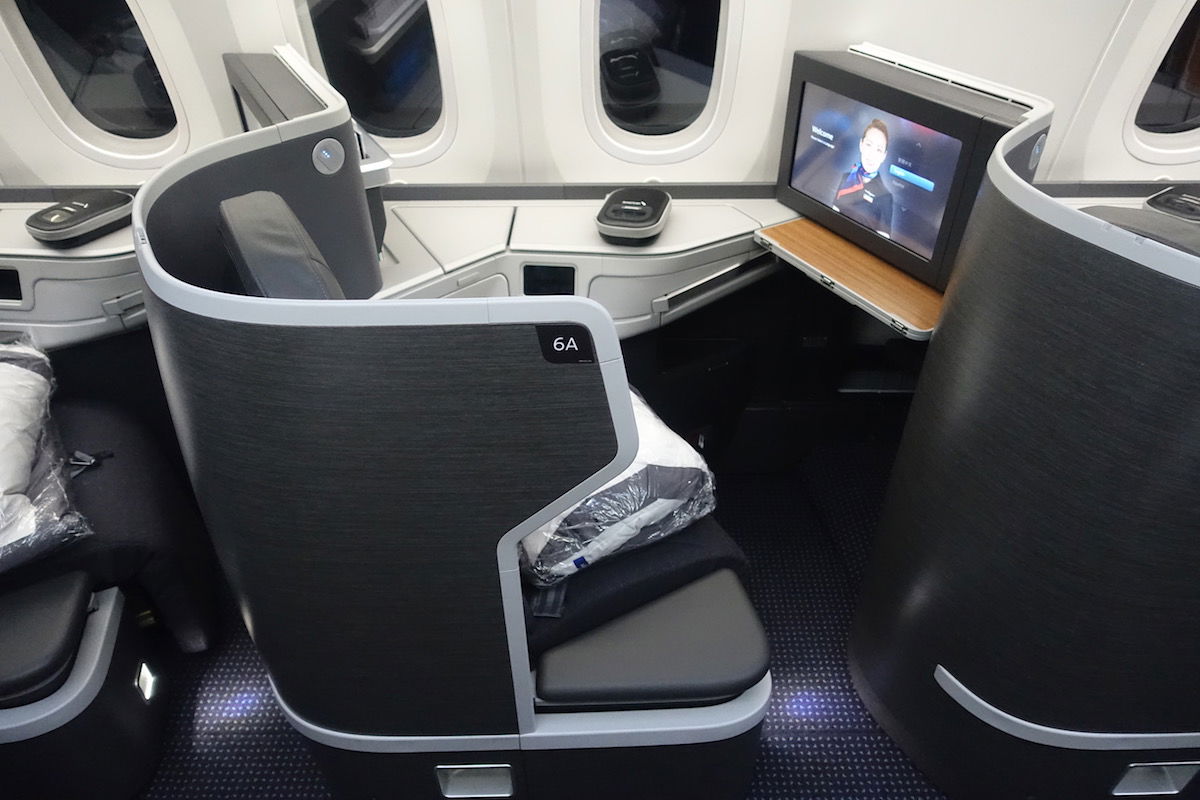 American Airlines 787-9 business class seat
787-8 between SFO & ORD
American will fly a 787-8 on the following frequency March 28 & April 24, 2020:
AA1253 San Francisco to Chicago departing 11:45PM arriving 5:54AM (+1 day)
AA2798 Chicago to San Francisco departing 5:05PM arriving 7:39PM
What a treat to have a 787 on an otherwise very unpleasant redeye!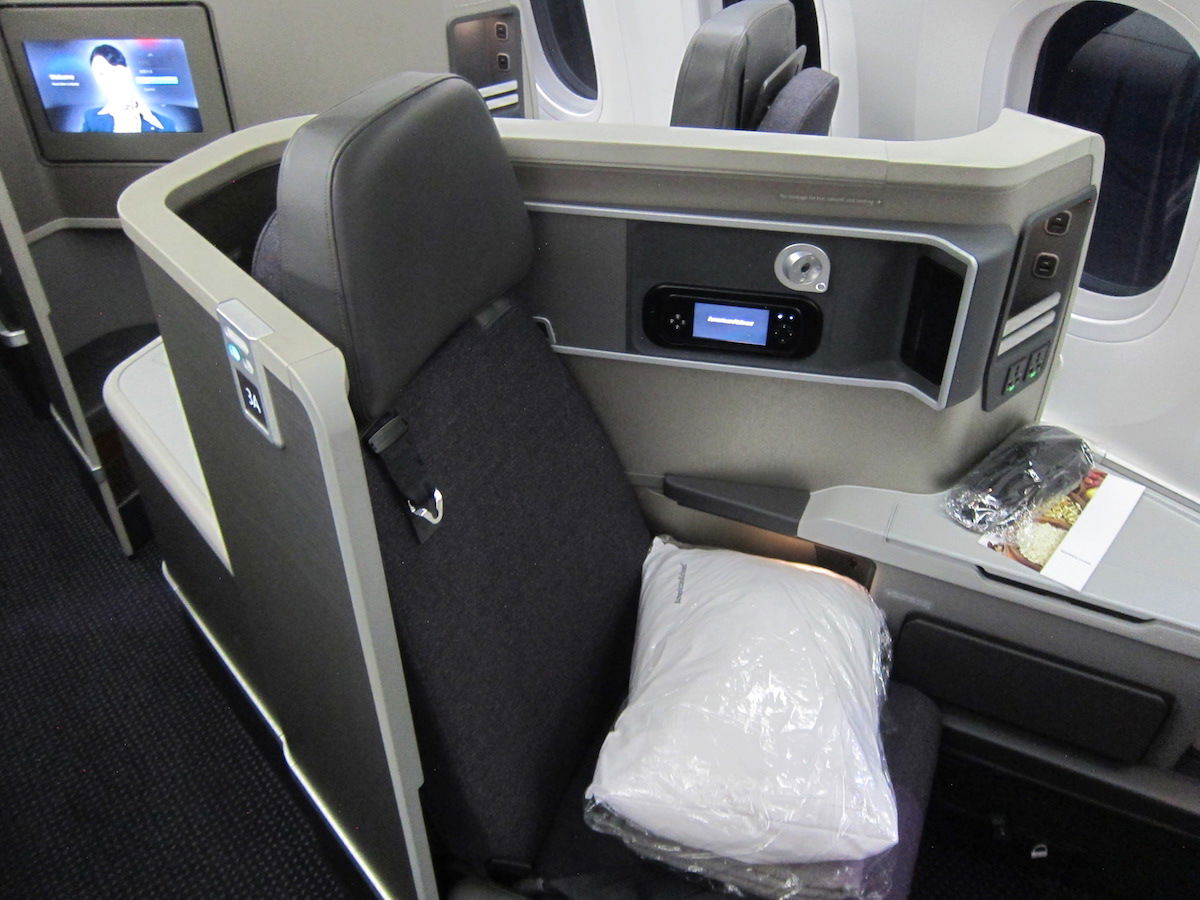 American Airlines 787-8 business class seat
Bottom line
If you're flying American over the coming weeks, be sure to keep an eye on the aircraft types on various routes, as I wouldn't be surprised to see some more 777s and 787s loaded into the schedule.
This is great for those in a premium cabin, since you could be going from a standard domestic first class seat, to a fully flat business class seat.
Even in economy it's potentially good news. One of the best values in domestic travel is being able to snag a premium economy seat at the cost of a Main Cabin Extra seat. For AAdvantage elite members, this is basically a way to get a near domestic first class seat at no extra cost.
Has anyone noticed any other American wide bodies loaded into the schedule in light of the China cancelations?