File this under "interesting, not surprising, and a sign of the times."
American will fly 4x daily 777s to Orlando
Understandably American Airlines is flying a lot of wide body aircraft on domestic routes right now, given international travel restrictions and the way that demand has shifted. We've mostly seen American fly 777s and 787s between hubs and to Hawaii, though the 777 is getting a new destination for the holidays, as noted by @IshrionA.
Between December 17, 2020, and January 4, 2021, American will fly four daily 777s between Dallas and Orlando. Three of those flights will be operated by the 777-300ER, while one will be operated by the 777-200ER.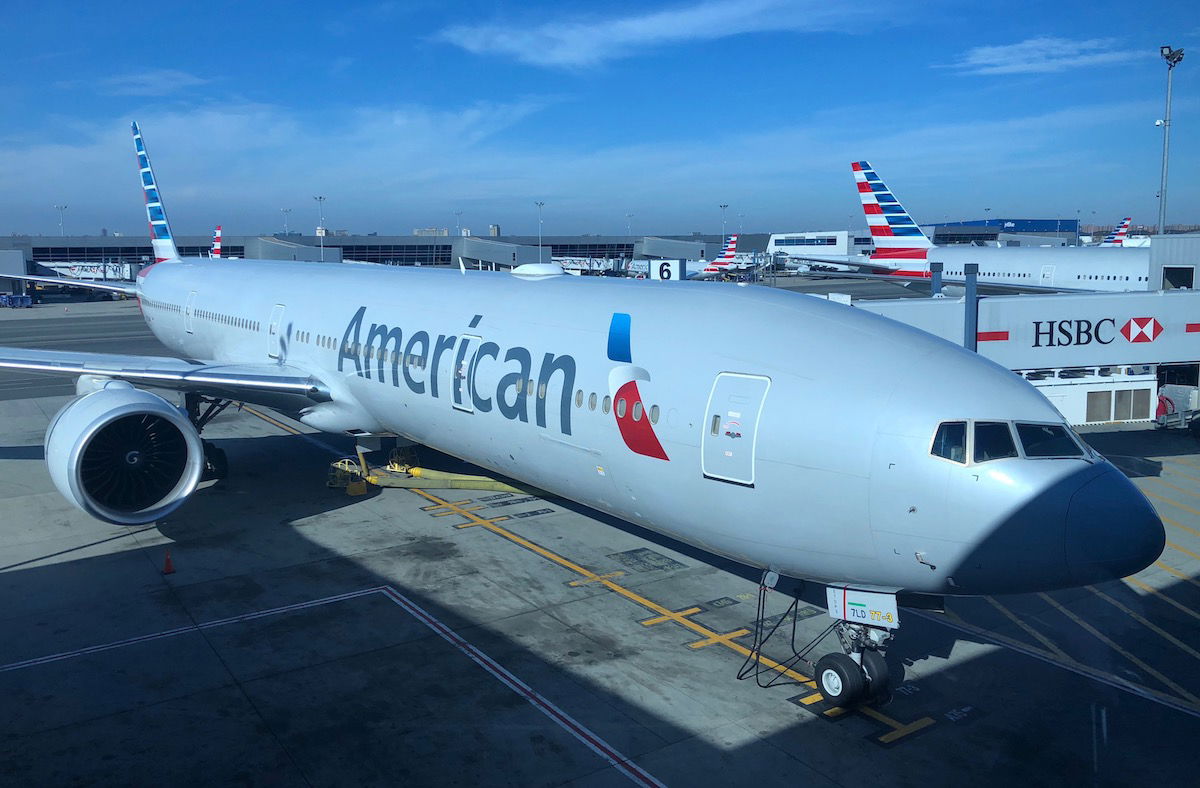 American 777-300ER
777-300ERs are American's flagship aircraft, featuring four classes of service, including international first class.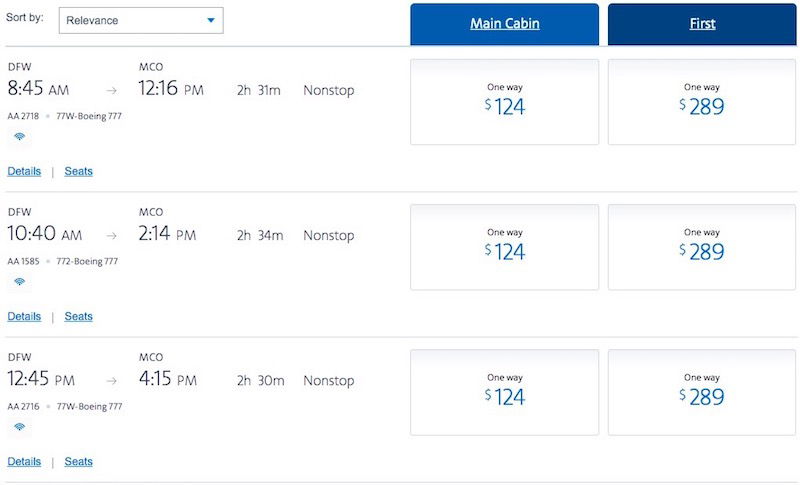 Presumably this plane is being flown to Orlando because that's where the capacity is indeed, and not because there's necessarily any premium demand.
As you'd expect, American isn't actually selling first class or premium economy:
Those who book business class can select first class seats at no extra cost
Premium economy seats are being sold as Main Cabin Extra seats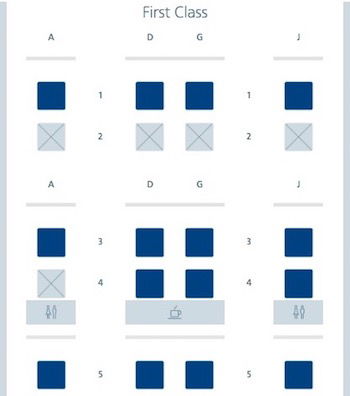 American is actually flying 777s to Orlando as of December 2, though until the 15th it's only 777-200ERs being flown to Orlando, with the 777-300ERs only making an appearance during the peak holiday.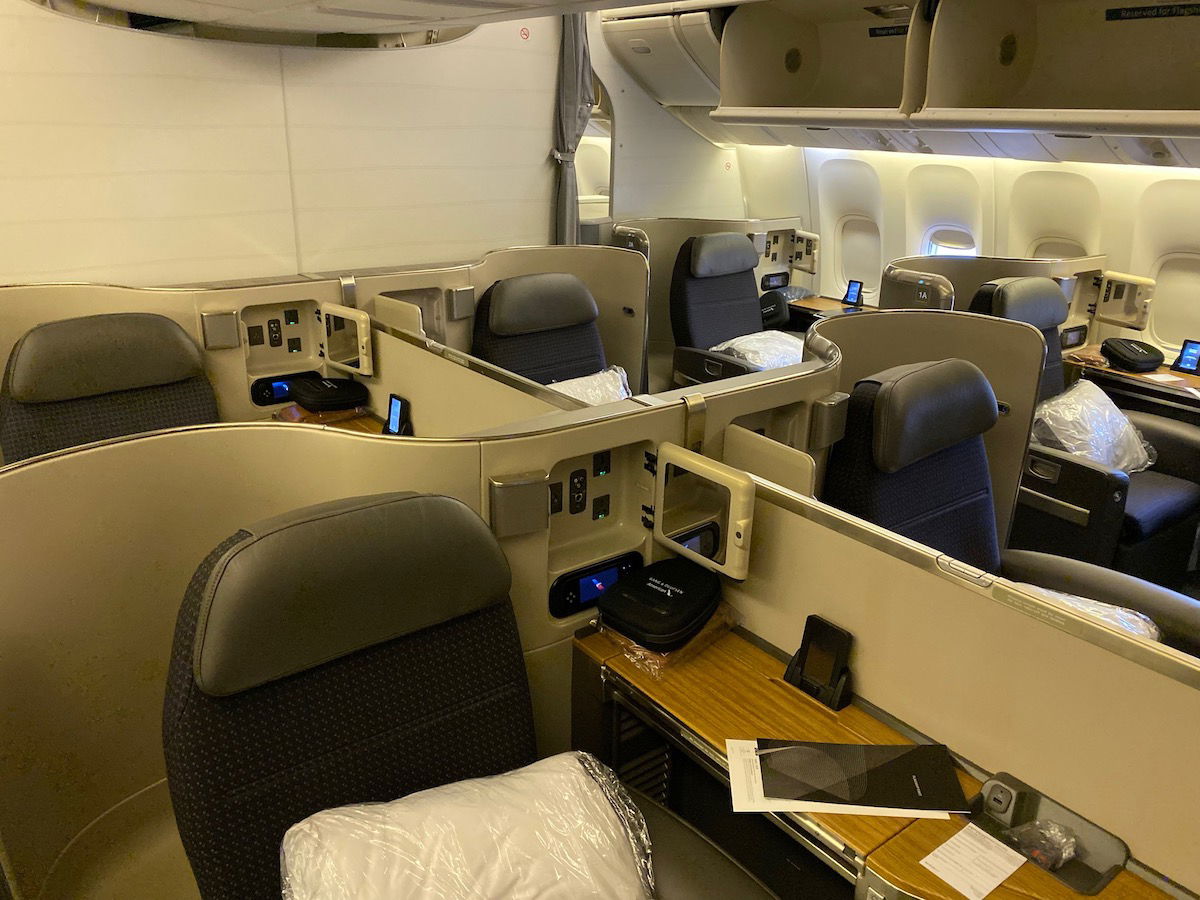 American 777-300ER first class
777s are on lots of other domestic routes as well
As noted by @xJonNYC, American will fly 777s on all kinds of domestic routes in December, with a particular focus on Miami and Los Angeles. Among other routes, I see 777s scheduled:
2x daily between New York and Los Angeles (replacing A321Ts)
4x daily between Miami and Los Angeles
3x daily between Miami and Dallas
1x daily between Miami and Charlotte
1x daily between Miami and Chicago
1x daily between Charlotte and Los Angeles
1x daily between Charlotte and Las Vegas
1x daily between New York and Cancun
Those are a few that stand out, though there are plenty of others as well.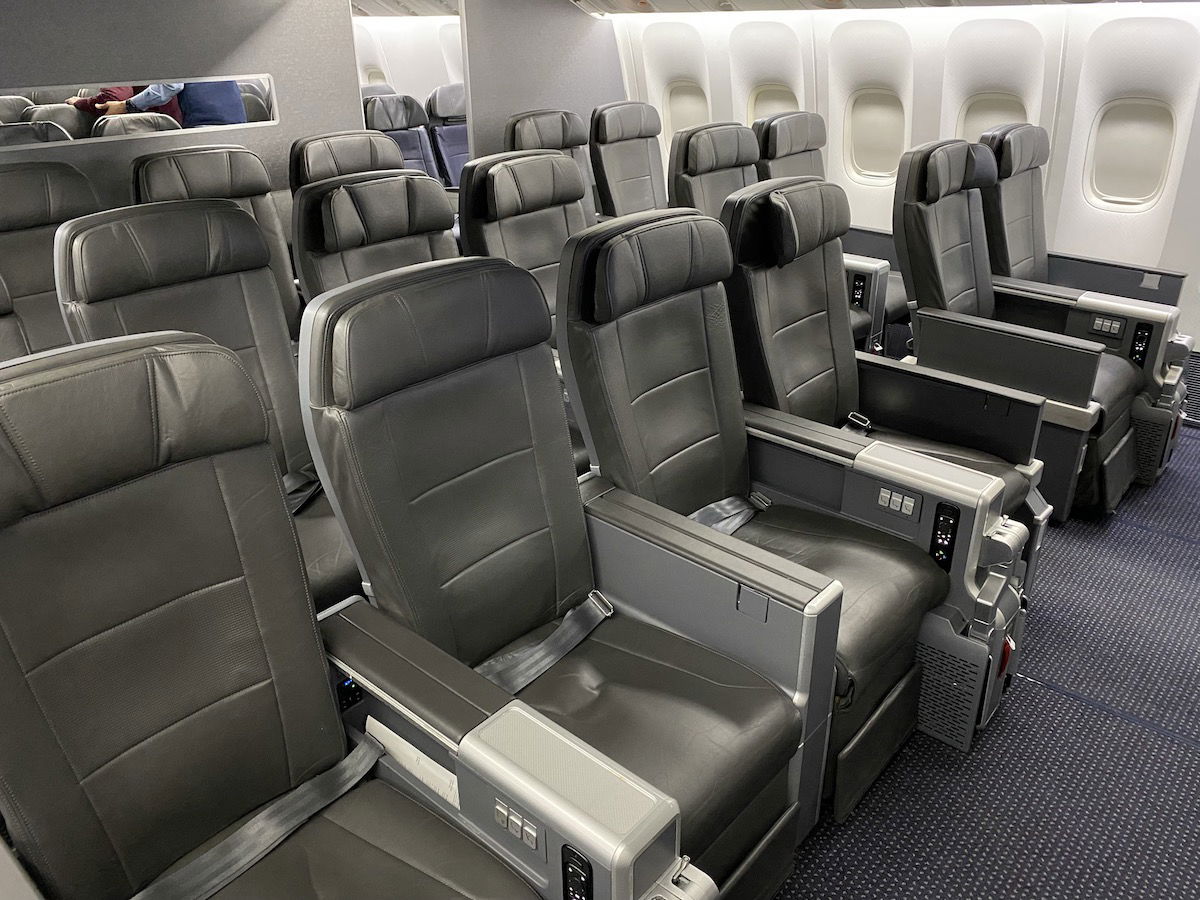 American 777 premium economy
Bottom line
It makes perfect sense that American is utilizing its 777s for domestic routes, given that this is largely where demand is right now. Still, there's something about 4x daily Dallas to Orlando 777 flights, with three even being operated by 777-300ERs, that can't help but make me say "wow."