Last July, Alaska Airlines and Hainan Airlines announced a new partnership, allowing Mileage Plan members to accrue miles for travel on Hainan. This was a pretty cool new partnership, given that Hainan is generally well regarded among Chinese carriers, and doesn't otherwise have many partner airlines.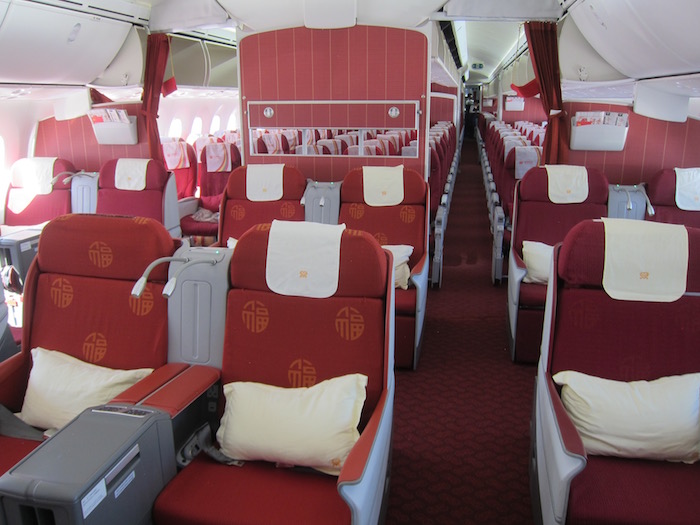 Hainan has flights out of Seattle, Los Angeles, and San Jose, all of which are Alaska Airlines hubs and focus cities, so this partnership opened up plenty of opportunities for cooperation between the two airlines.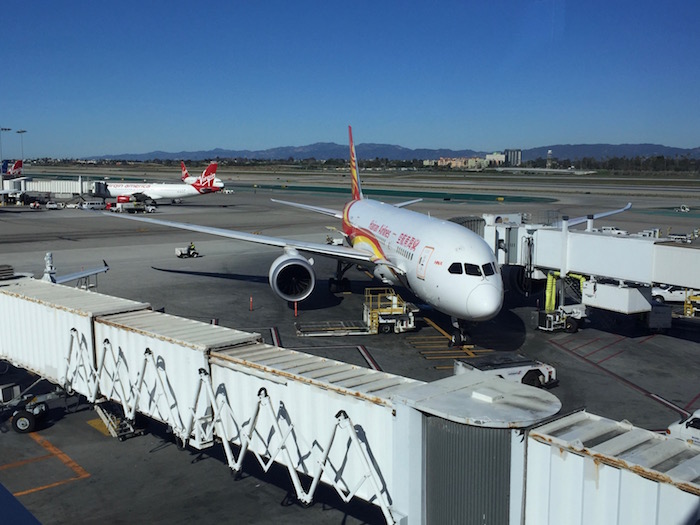 The partnership was initially limited to being able to earn miles, with no option of reciprocal mileage redemptions. However, at the time Alaska's partner page for Hainan indicated that award travel on Hainan Airlines would be available as of November 2015:
Eventually that was changed to indicate that these redemptions would be possible as of early 2016, and then just yesterday the award page was updated again, and this time it's a bit more definitive. Alaska Mileage Plan award travel on Hainan Airlines will be available for booking as of March 30, 2016.
This is definitely an exciting development, since Hainan Airlines has a solid business class product, at least based on my recent flights from Los Angeles to Changsha and Changsha to Los Angeles. I'm curious not just about the amount of availability, but am also curious about what the award redemption rates are, given that Alaska prices awards on each partner differently.
For example, here's Alaska's award pricing on Cathay Pacific: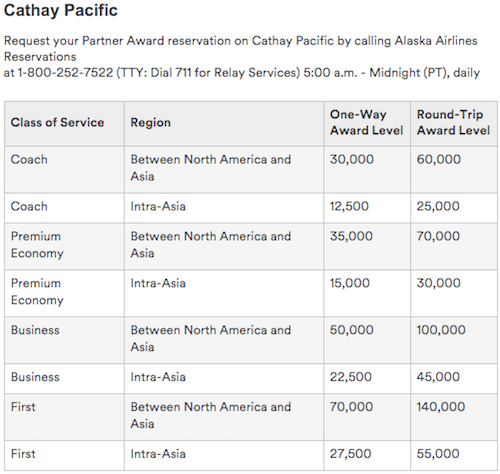 And here's Alaska's award pricing on Korean Air:
Personally what excites me most about the partnership between Alaska and Hainan is the ability to earn Mileage Plan miles on Hainan, given the very reasonable business class fares Hainan publishes, and the fact that even discounted business class tickets earn 200% miles with Alaska.
I actually see less value in redeeming Alaska miles on Hainan, given how valuable Alaska miles are, and all the great partners they have. You can redeem Alaska miles at reasonable costs for travel in Cathay Pacific first class, Emirates first class, etc.
Bottom line
You can expect Alaska Mileage Plan redemptions on Hainan Airlines several weeks from now. It's always great to have more options, though personally I don't think I'll be redeeming Mileage Plan miles for travel on Hainan, given the other great redemption opportunities. I'm curious to see the redemption rates and availability, though. If availability is great, it could be a fantastic new option for people.
Are you excited about the potential to redeem Mileage Plan miles on Hainan?