This post is mainly for my mother, who was on such a mission to get me to quit drinking soda that she started sending me articles over Facebook about how bad it is for you. 😉

I've realized that living in hotels full time has taken somewhat of a toll on my health (mentally and physically), so I've tried to change that. After all, your single most important asset in life is your health.
I'm trying to work less, which is tough to do, since I don't really view my "work" as "work," but I also recognize that I lack any sort of balance in my life. And I'm also trying to be healthier — I've been going to the gym almost every day, am trying to eat healthier, and trying to get more sleep (which has sort of been a challenge the past week!). 😉
Early this month I completely gave up drinking soda. Long time readers will know that at times it almost appeared like Diet Coke was the official sponsor of the blog. I realize I drank way too much Diet Coke. I'm someone who drinks a lot of still water, and I don't drink alcohol very often, so I always viewed the alternatives as being quite limited. Diet Coke was just something to drink with taste. And I really did love the taste, with a glass filled to the rim with ice and a wedge of lime.
But several weeks ago I gave up Diet Coke.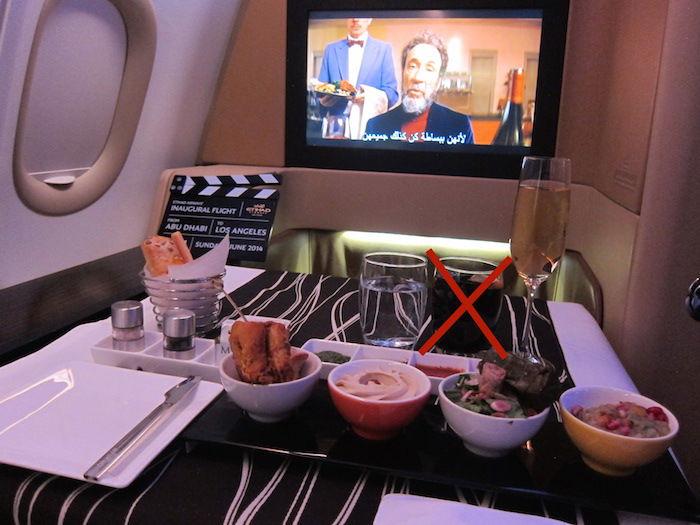 If I'm being honest, I really did miss it the first week. I don't think I was addicted, but I had times every day where I said "I could really go for a Diet Coke right about now."
But after the first week or so I did stop thinking about it. Until yesterday. I was at an event where there was still water, soda, and coffee. I had already had a lot of still water and I had way too much coffee in the morning. So I figured I'd have a Diet Coke.
Much to my surprise, I really didn't enjoy it anymore. I never thought my tastebuds would actually reject Diet Coke, but they did — it just tasted like nasty, artificial chemicals to me. So I guess that's a good thing.
But that does bring me to my one point of frustration regarding all this, and how it impacts my travel. I fly a ton domestically — usually 200,000+ miles per year — and that's almost exclusively on American. My drink options on those flights include soda (which I don't drink anymore), juice (which is from concentrate and gross, in my opinion), alcohol (which I shy away from on domestic flights), and some Canada Dry products.
The closest thing to sparkling water is Canada Dry Club Soda (I suppose that's technically soda, but…), which I still don't actually like.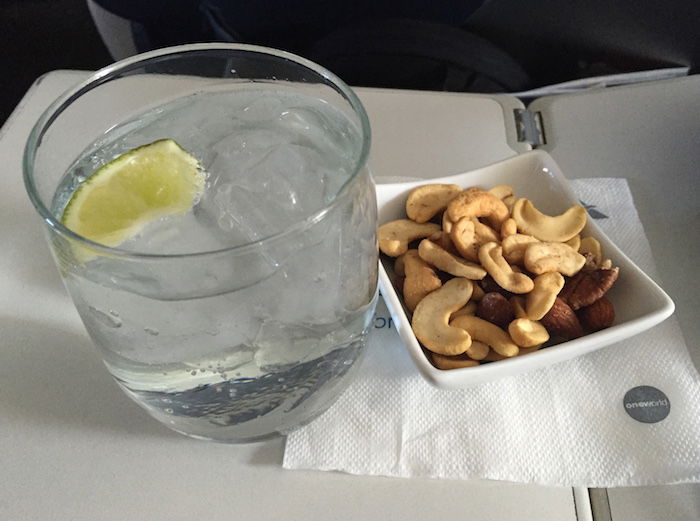 So I guess I didn't realize this until I gave up Diet Coke, but I sure wish US carriers stocked real sparkling water, like Pellegrino, or even Perrier. Heck, in Etihad first class you even get a personal minibar with Pellegrino and Acqua Panna (of course that's slightly different than flying a US carrier).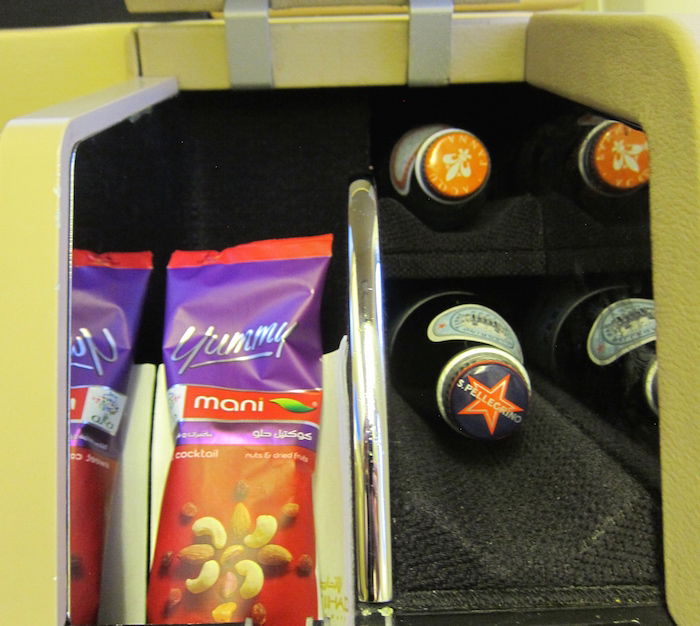 My solution has simply been to pick up a bottle of Pellegrino at the airport Starbucks before hopping on a flight.
To non-soda/alcohol drinking domestic travelers, what do you drink on domestic flights — just still water, or…?