I love a good airport lounge, and think some of the better ones can be destinations in and of themselves. I've written in the past about the world's seven best first class airline lounges, and also about the five best airline lounges in the US.
I figured it would be fun to make a post with some of the unique airline lounge amenities I know of. I'm not claiming they're the single best lounge amenities out there, but rather that they're unique.
With that in mind, here are nine of the world's coolest airport lounge amenities, in no particular order:
While Admirals Clubs on the whole aren't at risk of winning any global lounge awards, there's one Admirals Club which has a really unique feature. The Admirals Club in the "A" concourse at DFW has a mini-gym, with an elliptical, treadmill, and bike. It might sound silly, but if you have a long layover, there's nothing which feels better than a bit of movement to work off those ice cream sundaes and hot nuts.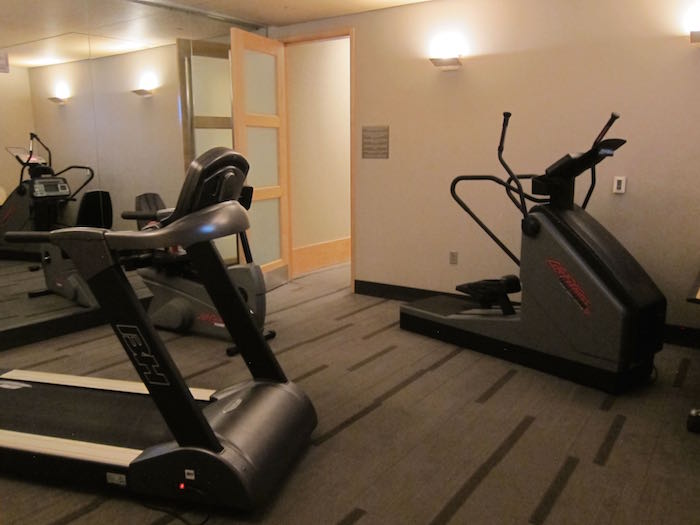 While many airline lounges offer complimentary massages (back, foot, etc.), a much rarer amenity is a hair salon. The Virgin Atlantic Clubhouses in New York and London both have hair salons, where Upper Class passengers can receive a complimentary cut. Who wouldn't want to get their hair cut with a glass of champagne while looking at planes? As someone who lives on the road, I strategically plan my trips around visiting this lounge. Janet does a great job.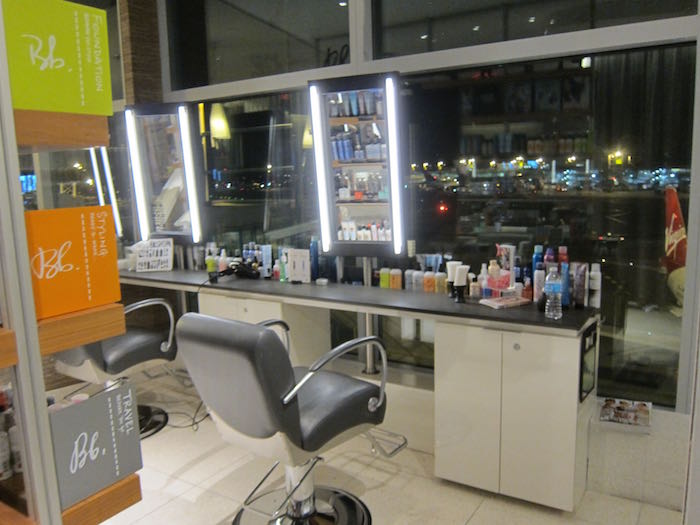 There are a decent number of airline lounges out there with nap rooms, though Qatar Airways takes it to a new level in their Doha lounge, with rooms which could better be described as hotel rooms. They're actually more comfortable and spacious than the rooms in the airport's hotel.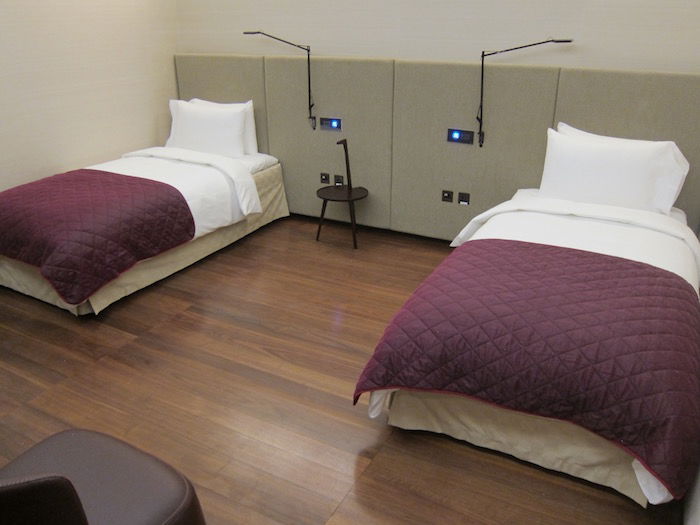 The older I get, the more my inner child comes out. I remember when I was young and my parents would take me to sports bars, and I'd ask them for a few dollars so I could play some of the arcade games. Well, in the Emirates first class lounge Dubai you can relive your childhood, as they have "traditional" arcade games. Best of all, they're free (or perhaps more accurately, included in the price of your $20,000+ ticket). 😉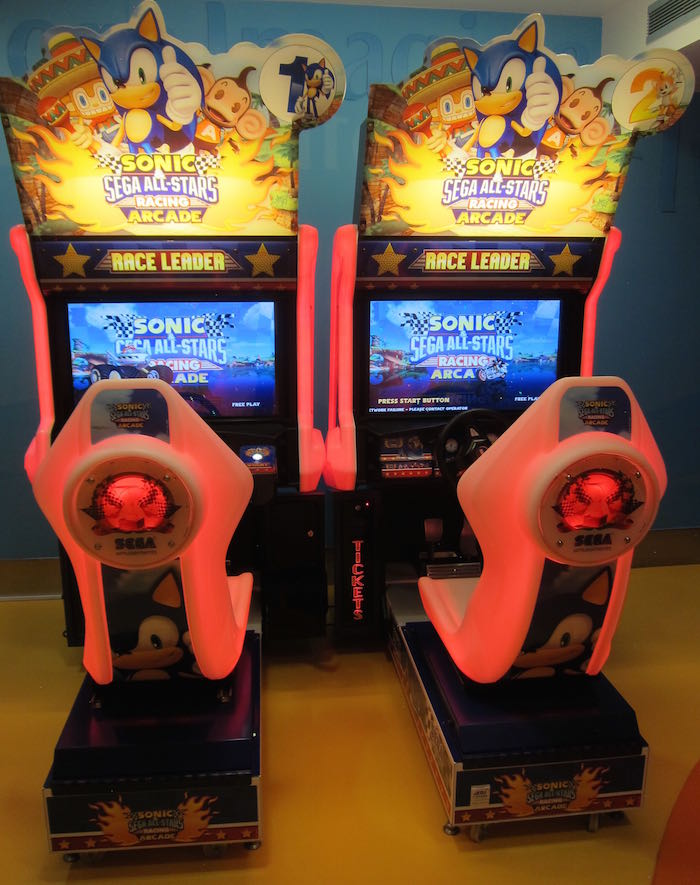 There aren't many "firsts" I've had in airline lounges. After all, I've played arcade games, been in a hotel room, gotten my haircut, and been on the treadmill outside of an airport lounge. However, my first ever wet shave was at the Etihad lounge in Abu Dhabi. I'm terrified of razors and cuts, so I was squealing almost the whole time. But it was awesome, and such a cool experience. I'm almost tempted to get wet shaves outside of Abu Dhabi airport from now on as well!
For what it's worth, the shave is complimentary for everyone in the arrivals lounge, while it's complimentary for first class passengers in the departures lounge.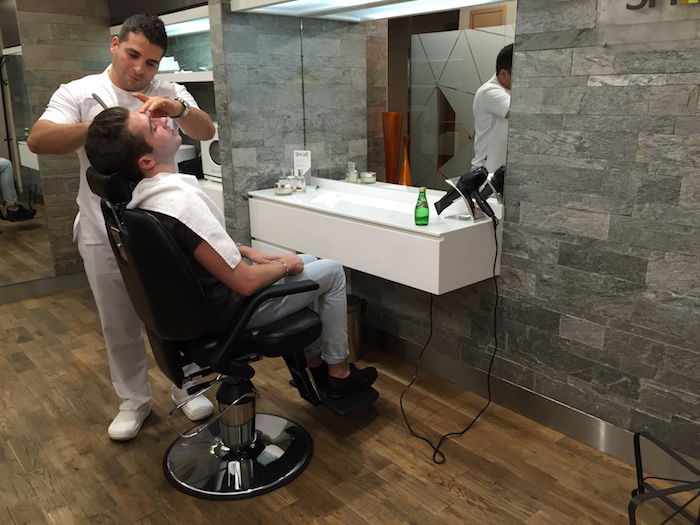 I don't know what it is, but there's something awesome about being in a hot tub at an airport. The Qatar Airways Al Safwa Lounge Doha also has a hot tub, though you have to pay for it. Meanwhile access to the Virgin Atlantic Clubhouse hot tub is complimentary for eligible passengers.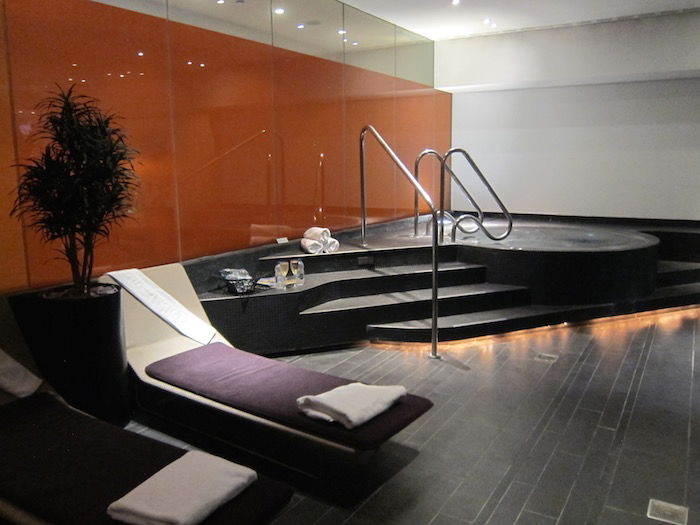 Many lounges have shower rooms, which are usually at best comparable to what you'd find in a nice hotel room. The Cathay Pacific first class lounge in Hong Kong, however, has cabanas which are among the nicest shower facilities you'll find anywhere. Given how limited real estate is in airports, these private cabanas are a real gem.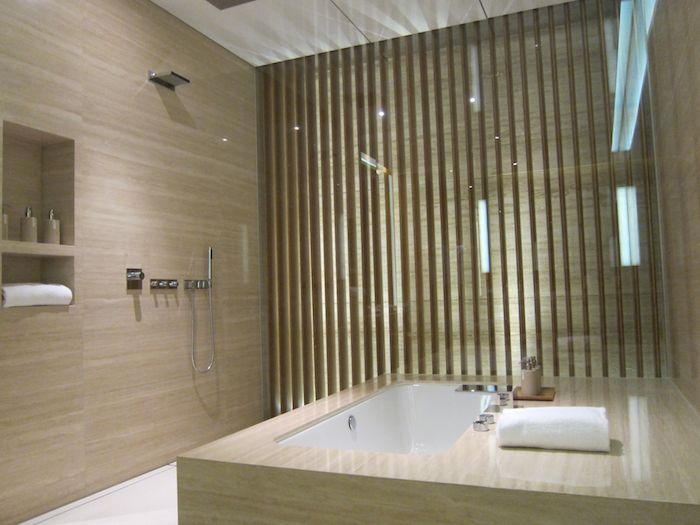 Nothing will warm you up on a cold winter day in Helsinki like a visit to Finnair's sauna. Though perhaps being in the buff with your fellow passengers before a flight might get a bit strange, at least with an American approach to nudity.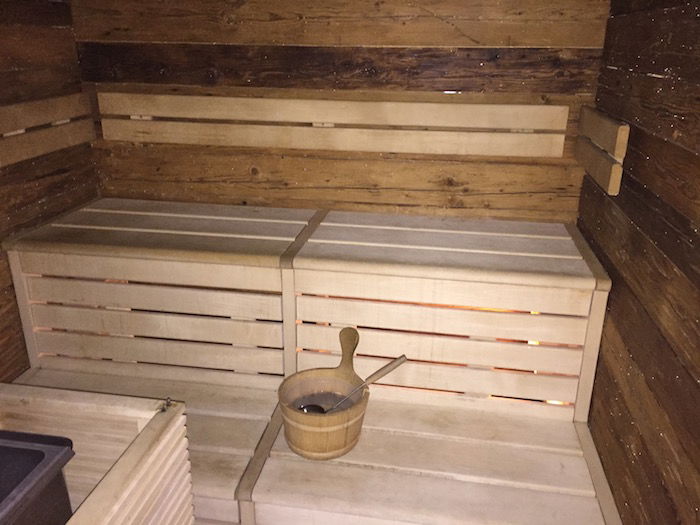 As an aviation geek, I love the smell of jet fuel… and that's what you'll get on the outdoor deck at the Delta SkyClub. What's not to love about some fresh air between flights?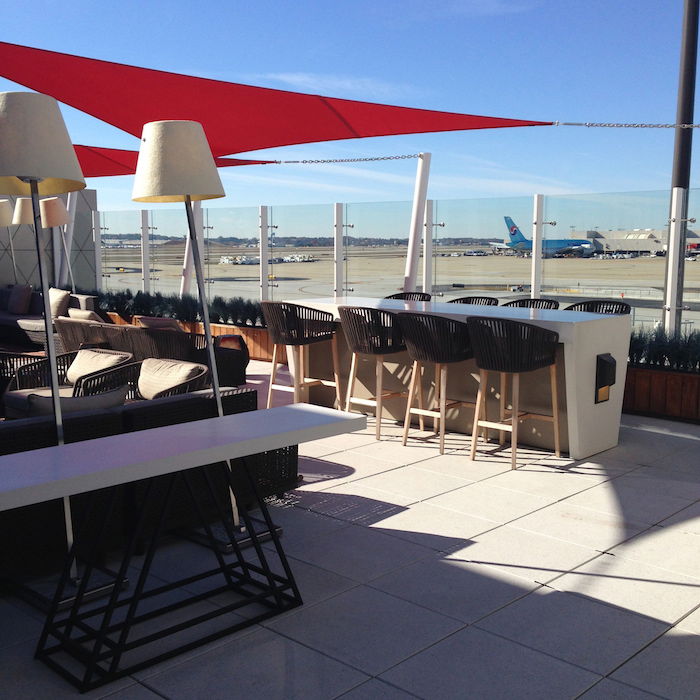 Bottom line
While I'm pretty firm about my list of the world's seven best first class airline lounges, the above are what I consider to be some of the coolest lounge amenities out there, which you might not expect to see at an airport.
What are your favorite cool/unique airline lounge amenities, regardless of whether I've mentioned them above or not?