Historically the "big three" US airlines haven't let you redeem miles for premium economy on partner airlines. Presumably that's at least partly because in the past they haven't offered their own premium economy cabins, so they also didn't allow those redemptions on partner airlines.
We're continuing to see positive developments on that front, at least with American AAdvantage, as premium economy awards have now become possible on a second partner airline.
American Airlines' Premium Economy Rollout
Over the past couple of years American Airlines has installed premium economy throughout a majority of their long haul fleet, including their A330s, 777s, and 787s.
American has rolled these cabins out faster than Delta and United, and overall it seems like the product has been well received.
As of the beginning of 2019 it's possible to redeem AAdvantage miles for travel in American premium economy. The catch is that it rarely represents a good value, as American's premium economy award pricing is typically steep.
You Can Already Redeem Miles For British Airways Premium Economy
In late October I wrote about how American Airlines published a partner award chart for premium cabin award redemptions. Here's pricing for travel originating in the US: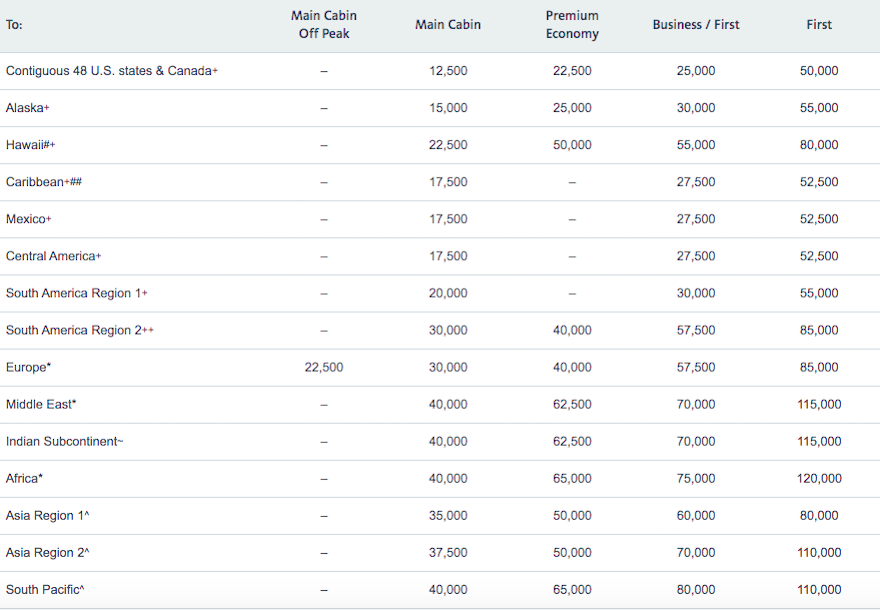 Initially premium economy awards have just been available on British Airways, though now another airline has been added.
Redeem Miles For Air Tahiti Nui Premium Economy
American has now added premium economy award redemptions on a second airline, and surprisingly that's Air Tahiti Nui (to me it's surprising since you'd think they would start with their closest joint venture partners, but rather their second partner isn't even in oneworld).
While Air Tahiti Nui is generally quite stingy with business class awards (aside from brief periods where they have a fair amount of award space), by comparison they have plenty of premium cabin award availability to & from Tahiti. That's true both in terms of the number of flights with availability, and also the number of seats per flight.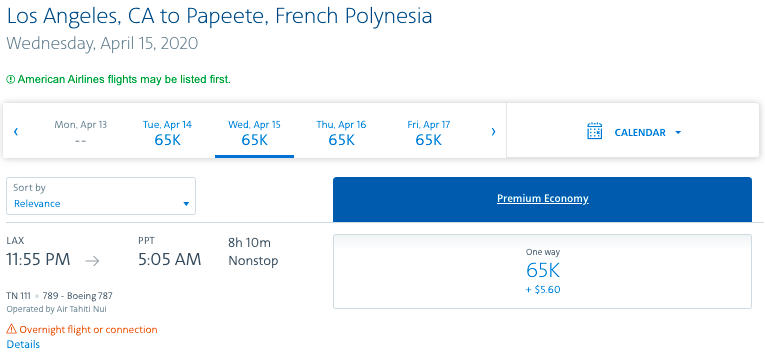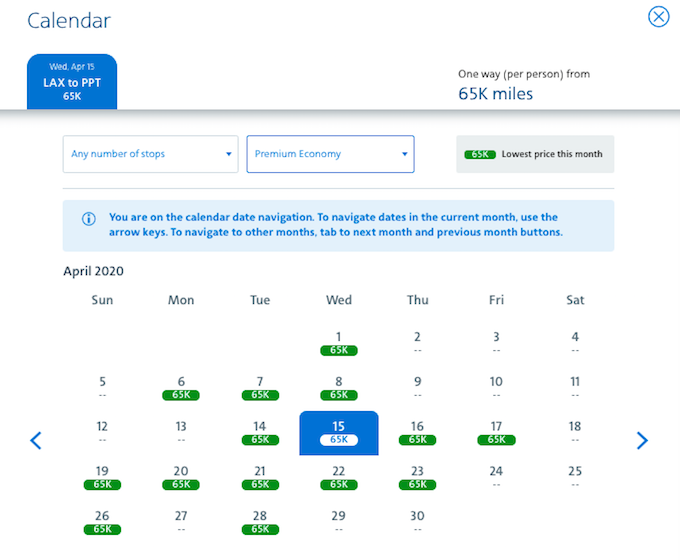 A one-way premium economy award between the US and Tahiti costs 62,500 miles. By comparison an economy award costs 40,000 miles, and a business class award costs 80,000 miles.
So while this wouldn't be my favorite use of American miles in the world in terms of maximizing the flight experience, the reality is that it's a good option for those looking to go to Tahiti, given how hard it can be to find award seats. At the end of the day premium economy is still significantly more comfortable than economy.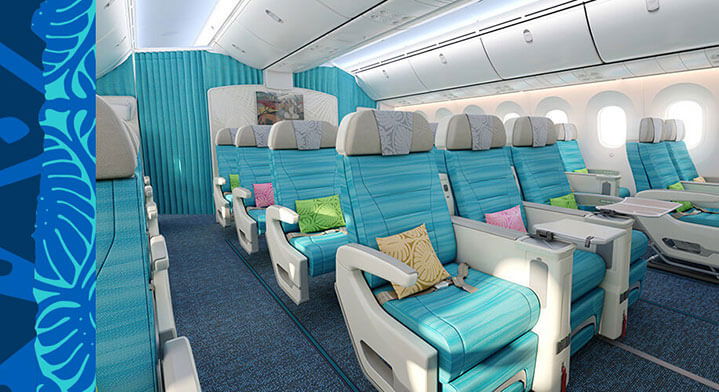 Air Tahiti Nui's 787 premium economy
Bottom Line
Air Tahiti Nui has become the second AAdvantage partner on which you can redeem miles for premium economy, after British Airways.
While 65,000 miles one-way in premium economy between the US and Tahiti is hardly a bargain, realistically this is a good option to be aware of if you're looking to travel to Tahiti, given the lack of decent options otherwise.
Anyone plan to redeem American miles for Air Tahiti Nui premium economy?
(Tip of the hat to View from the Wing)