Historically the "big three" US airlines haven't let you redeem miles for premium economy on partner airlines. Presumably that's at least partly because in the past they haven't offered their own premium economy cabins, so they also didn't allow those redemptions on partner airlines.
Well, there are some positive developments on that front.
American Airlines' Impressive Premium Economy Rollout
Over the past couple of years American Airlines has installed premium economy throughout a majority of their long haul fleet, including their A330s, 777s, and 787s.
American has rolled these cabins out faster than Delta and United, and overall it seems like the product has been well received.
As of the beginning of 2019 it's possible to redeem AAdvantage miles for travel in American premium economy. The catch is that it rarely represents a good value, as American's premium economy award pricing is typically steep.
Well, there's some good news on that front, as American is now rolling out premium economy award redemptions on partner airlines.
Redeem AAdvantage Miles For Oneworld Premium Economy
American Airlines' partner award chart now lists premium economy award pricing. For example, here's pricing for travel originating in the US: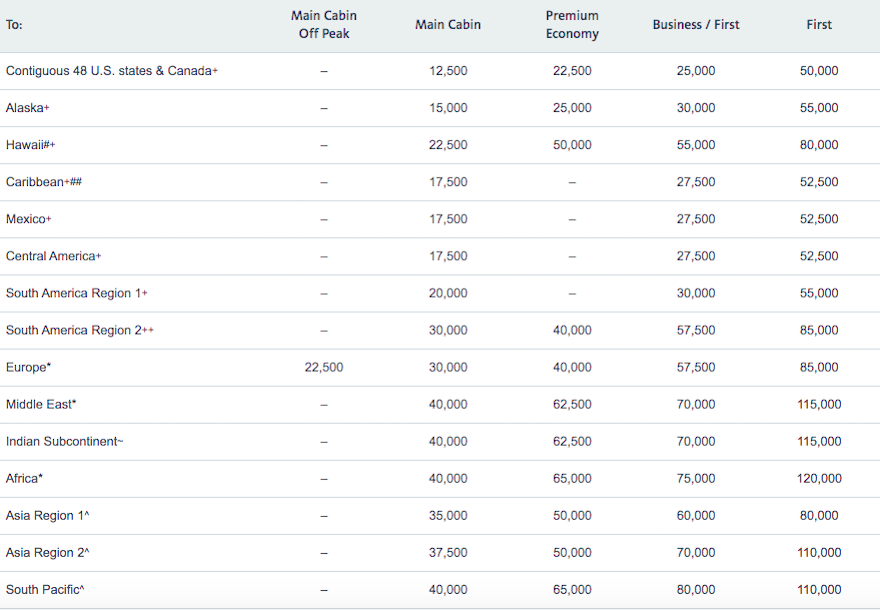 Color me very impressed:
American has award charts, which is more than we can say about Delta and United
American added premium economy award redemptions on partner airlines without devaluing business class award redemptions
American deserves a lot of credit for both of those things. Ultimately the premium economy pricing is a bit on the steep side, at least in some markets:
For South America and Europe, premium economy pricing is closer to economy than business class
For other regions the pricing is closer to business class
Personally this isn't necessarily how I'd redeem my miles, though it's a great new option to have access to.
Which Oneworld Airlines Can You Book Premium Economy On?
In addition to American, as of now you can find premium economy seats on British Airways, Cathay Pacific, Iberia, Japan Airlines, and Qantas.
However, as of now it appears that premium economy redemptions are just possible on British Airways, and those are even bookable on aa.com.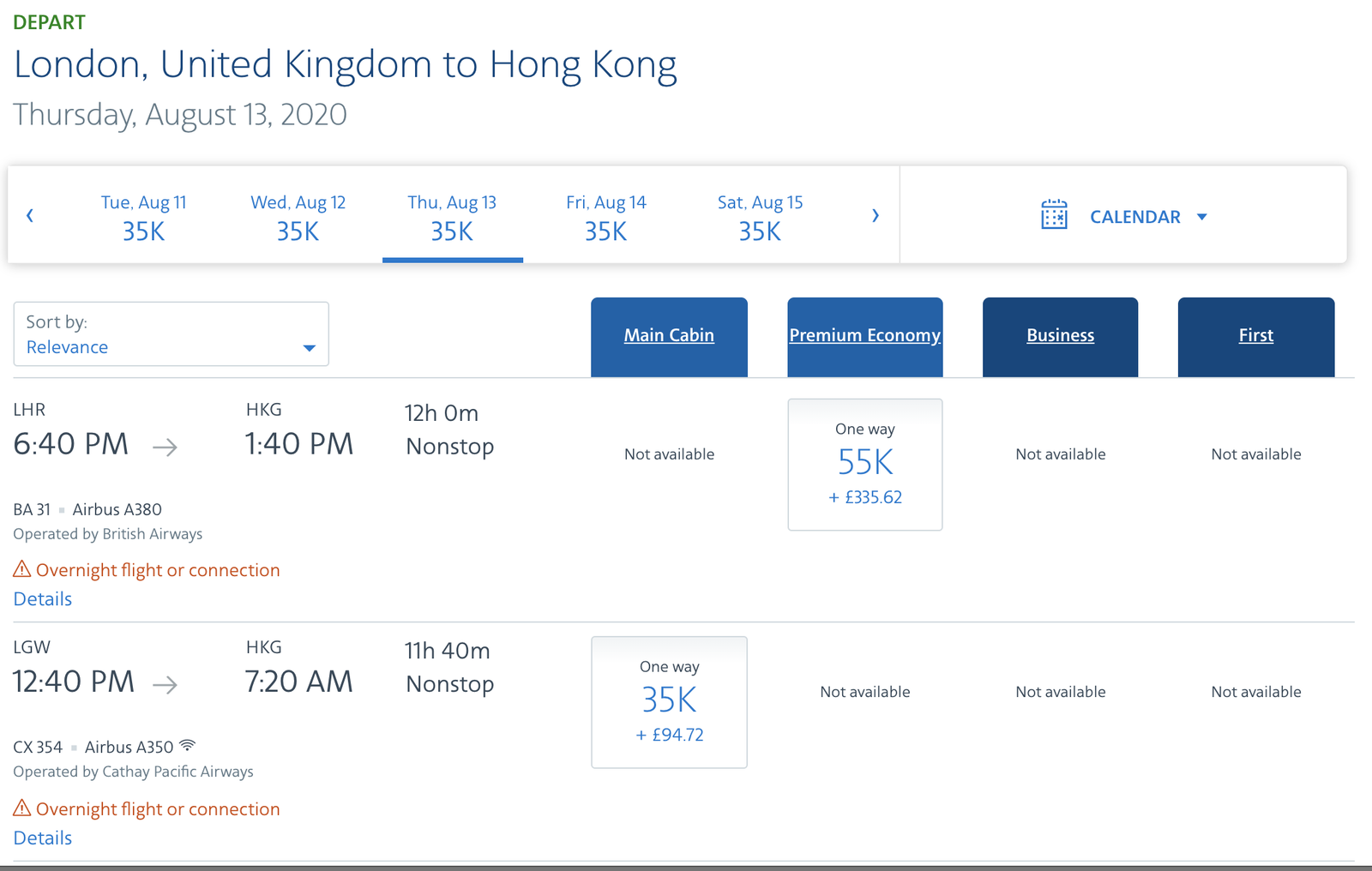 Over time we should see this functionality rolled out on more airlines, though it looks like they're starting with one of their transatlantic joint venture partners.
Bottom Line
While I wouldn't say it's the best use of AAdvantage miles, being able to redeem miles for partner airline premium economy is a nice new option to have. I do think that American deserves credit for having award charts, and for adding these redemptions without devaluing business class award prices.
Could you see yourself redeeming AAdvantage miles for premium economy?
(Tip of the hat to Tim)