Last night I posted about the rumor of American announcing a premium economy cabin very shortly. Speculation began when American's CEO, Doug Parker, was quoted a few weeks back as saying that he "saw a lot of opportunity" with such a cabin. Initially I didn't think it would happen, but I've received a lot of information lately suggesting that it's on the way.
American premium economy details
Well, as expected, American has now announced that they will be introducing premium economy on their longhaul flights. Here are the two websites with the details:

Here's how they describe the new cabin:
We're the first U.S. airline to introduce Premium Economy on international routes — raising the bar even higher for global travel. Enjoy spacious seating with extra leg room, wider seats, enhanced dining, personal on-demand entertainment, amenities such as eye shades and more.
Premium economy will be available on American's international fleet starting in late 2016 with the delivery of the 787-9 aircraft. It will then be phased in on all 777, 787, A330, and A350 aircraft. In other words, the only longhaul aircraft which won't get the new product is the 767, as presumably they'll be phased out at some point in the not-too-distant future.
Here are the features American is advertising for premium economy:
A spacious environment with more legroom and wider seats
Adjustable leather seats with extendable foot, leg and head rests
An enhanced dining experience
Personal on-demand entertainment at every seat
Noise-reducing headphones
AC power outlets and USB ports at every seat
Amenity kits
Priority boarding
American clearly is trying to offer more than just extra space, with amenity kits, enhanced dining, and more. The virtual tour gives a pretty good representation of what premium economy should be like.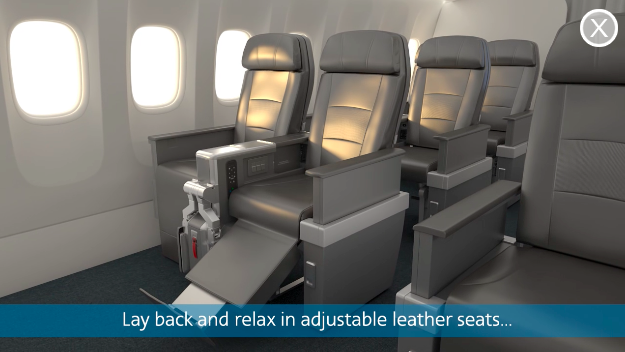 There will be foot rests at every seat.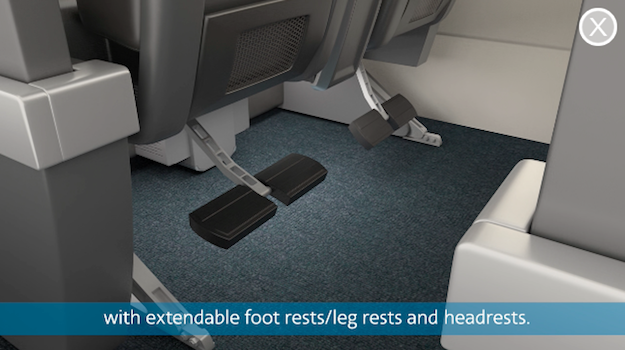 And the amenities look quite nice.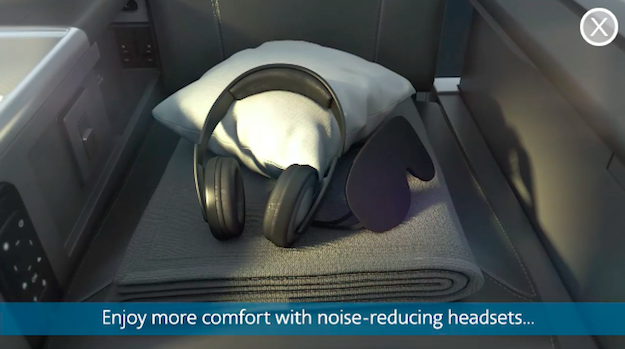 As does the food, which looks very similar to what American serves in domestic first class.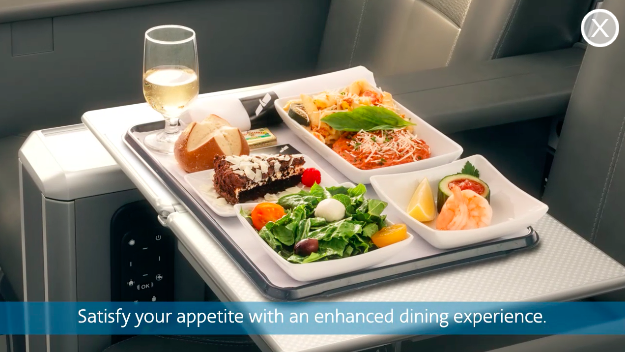 Come to think of it, the entire experience looks very similar to American's domestic first class. The seats basically look like domestic first class seats with leg rests, the food looks similar, and it seems like the amenities will be slightly better. So I'd say it's an all around solid product.
In terms of the product itself I'm impressed, if this is what it ends up being like when it's actually introduced. It's better than I was expecting from a US airline.
What does this mean for Main Cabin Extra and upgrades?
So far I see nothing which suggests that American will be eliminating Main Cabin Extra while adding these cabins. It could very well be that American sees this as an opportunity to increase their revenue per seat, and that they can come out ahead while having fewer seats. And that may very well be true. American will have five cabins on their 777-300ERs (First Class, Business Class, Premium Economy, Main Cabin Extra, and Economy), so presumably their goal is to be able to squeeze as much revenue as possible out of each passenger.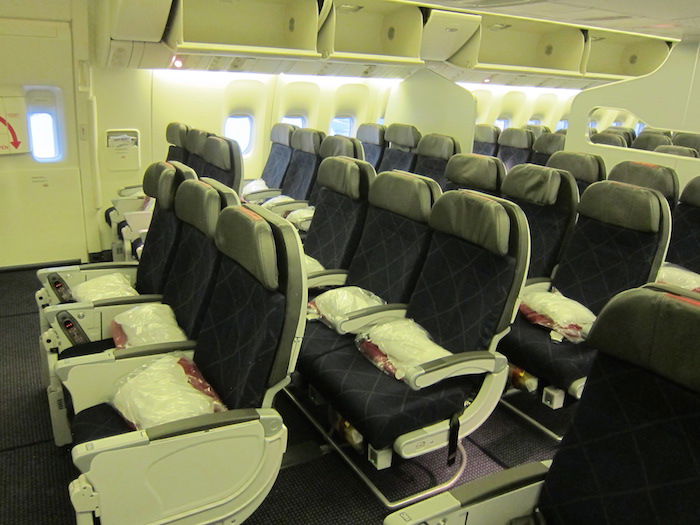 American Main Cabin Extra
Since premium economy isn't yet for sale (and probably won't be on sale for a while), we don't know what this means for upgrades. Yesterday I expressed my biggest concern with this change, which is that I bet upgrades will only be available for one cabin, as they are now.
Unfortunately I think we already know how this will end, in the sense that American will keep the same policy they have now. Per American's webpage for systemwide upgrades:
If you're traveling on most Business and Economy Class fares and an upgrade is available at the time of booking, you or anyone you choose will enjoy a confirmed upgrade to the next class of service.
I'd love to be wrong, but I'd bet with near certainty that systemwide upgrades will continue to be valid for an upgrade of one class. In other words, if you paid for economy, you can use it to upgrade to premium economy, and if you pay for premium economy you can use it to upgrade to business class. Keep in mind that the fare difference between economy and premium economy isn't low.
Presumably American's primary motivation for introducing premium economy is their joint venture partners, including British Airways and Qantas, so you can expect their pricing to match.
Just to give an example of off-peak travel dates, British Airways is charging ~$935 roundtrip between Los Angeles and London in economy:

Meanwhile they're charging ~$2,118 roundtrip between Los Angeles and London in premium economy:

Similarly, looking at the pricing for Qantas premium economy between Los Angeles and Brisbane in June (which is an off peak travel period), economy is ~$1,300 roundtrip, while the "premium economy sale" price is ~$3,264 roundtrip.

As you can see, premium economy isn't priced like extra legroom economy seating, but rather is a substantial upcharge over economy (which is fair enough, since it's a substantially better product). But the implications of that for upgrades can be extreme.
The potentially positive news here is that you'll likely be able to redeem miles not only for premium economy on American, but also for premium economy on partner airlines, which wasn't previously possible.
Bottom line
I'm surprised to see a US carrier introduce a true premium economy product. While Delta has been headed in that direction with their Comfort+ cabin in terms of the amenities and adding an additional fare class for Comfort+, I wasn't expecting to see a real cabin like this.
On one hand it's probably good for the average consumer, and I certainly can't blame American. On their 777-300ERs, American will have five classes of service, so they'll be able to offer something for every budget.
My fear is that this is terrible news for frequent flyers looking to upgrade. In the coming year, American Executive Platinum members are going from earning eight systemwide upgrades to earning four systemwide upgrades. If those four systemwide upgrades are suddenly only valid from economy to premium economy, or from premium economy to business class, well, that would be quite sad. I'd love to be wrong, but I think the writing is already on the wall for this one.
What do you make of American's new premium economy product, both in terms of the product itself, and the implications for frequent flyers/upgrades?