Cathay Pacific offers one of my all around favorite first class products. While the seats aren't fully enclosed suites, they are incredibly spacious and comfortable for sleeping. They perhaps have my favorite first class seats in the sky, even though they've been around for years.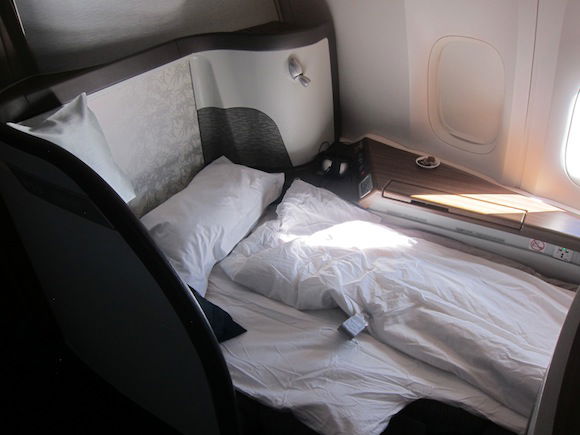 Cathay Pacific first class seat
The service is also consistently excellent, and I appreciate the small touches, like the great pajamas and handwritten notes from the crew.
I've always found the food to be the somewhat weak point.
I love their first class starters, which consist of balik salmon and caviar.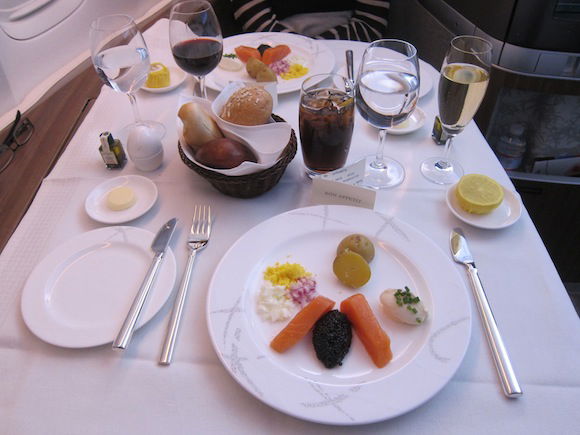 Caviar and salmon starter

I also really enjoy their soup and salad, as the salad usually has protein on it.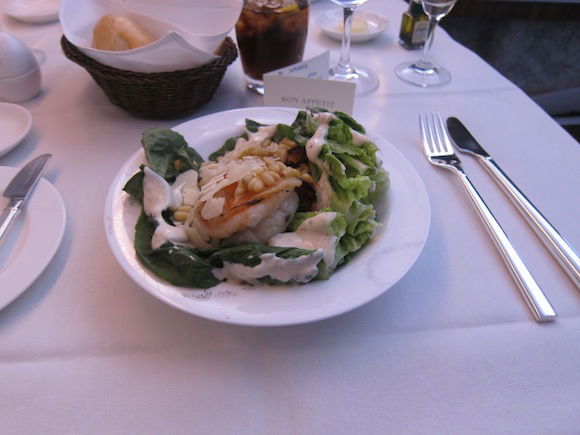 Caesar salad with prawn
Meanwhile I've always found the main courses to be the weak point of their catering. On the western menu they always offer either beef or pasta, and neither is especially good. The beef is usually about four pounds of non-lean meat, while the pasta tastes like it comes out of a Lean Cuisine box.
They also have a Chinese menu, but as is often the case with Chinese cuisine, it's not usually the leanest cuts of meat, which I tend to prefer. I love most types of Asian food, but Chinese "comfort food" isn't really my thing.
Anyway, Cathay Pacific is making some changes to their first class catering as of this month, in particular to their caviar and salmon starter.
Cathay Pacific will be eliminating the balik salmon from the starter, and instead be serving an individual tin of caviar for each passenger. They'll also be adding a mother of pearl caviar spoon, which I know my caviar enthusiast friends will appreciate.
The caviar will be catered by Calvisius, which is the same that ANA serves in first class.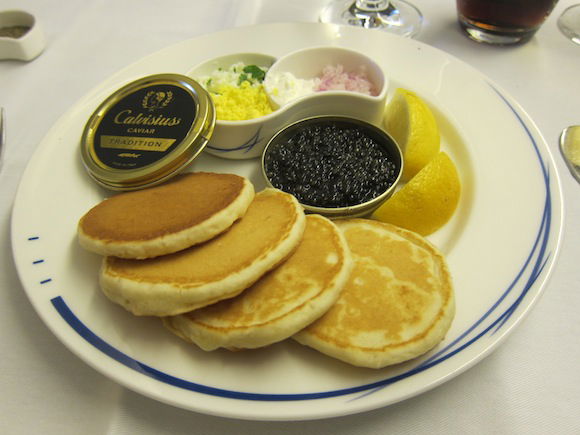 ANA first class caviar service

Reader Adrien was kind enough to send along some pictures of the new caviar service from a Cathay Pacific first class flight he took in the past few days.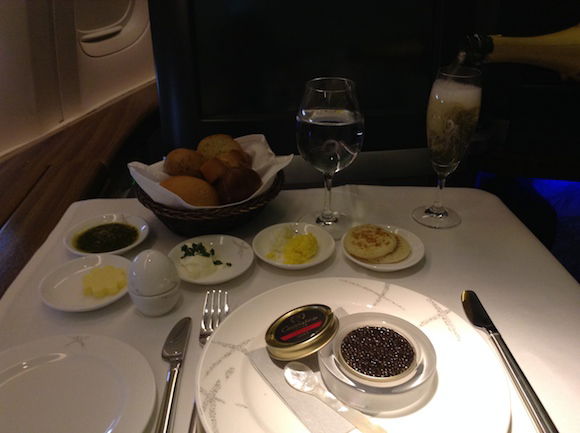 Cathay Pacific's new first class caviar service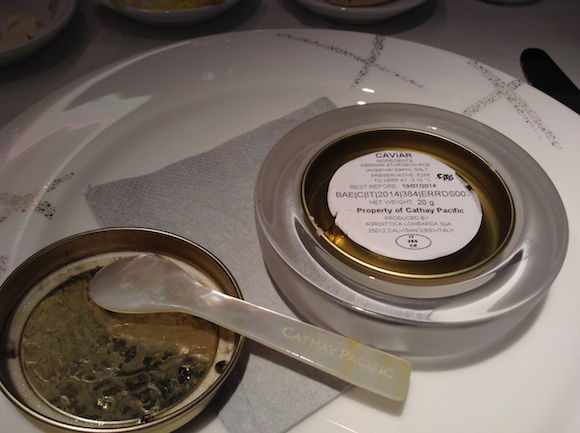 Cathay Pacific's new first class caviar service
While I'm sad to see them eliminate the balik salmon with the starter, I do hope that these first class meal changes also result in some new main course options.
And yes, this post is about as "first world" as they get, but you'd be surprised how many emails I received about this change.
What would you like to see Cathay Pacific change about their inflight catering? Have you flown them yet in May and experienced the new catering?