In September of 2012 I wrote about Japan Airlines' new first and business class product, which looked quite nice. I had flown their slightly older first class product between Tokyo and New York in 2012, and I wasn't quite as blown away as I was by ANA's first class. It was a solid product nonetheless, though.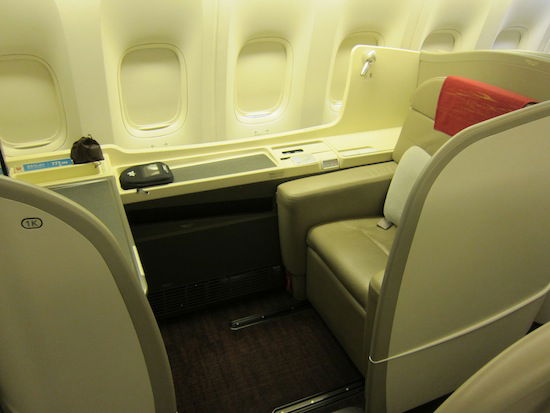 Japan Airlines' older 777-300ER first class
Anyway, Japan Airlines finally finished reconfiguring all their longhaul 777-300ER aircraft with the new first and business class product. And while the "shell" of the seat as such hasn't changed, the finishes do look much nicer.
Japan Airlines also now has wifi on all their 777-300ER aircraft.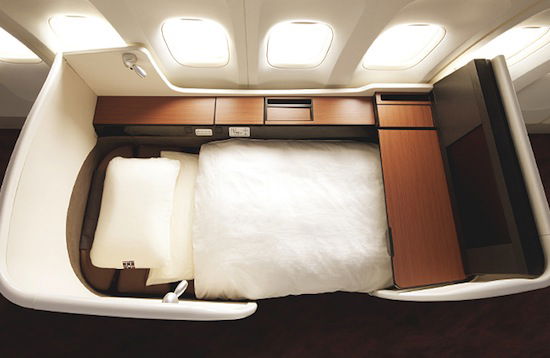 Japan Airlines' new 777-300ER first class
The longhaul destinations on these 777s include the following:
Chicago
London
Los Angeles
New York
Paris
One route I actually overlooked is Tokyo Narita to Jakarta. Japan Airlines' only destination within Asia to which they offer first class is Jakarta, and they fly a 777-300ER there.
Admittedly I'm a bit spoiled, but one of the reasons I usually fly Cathay Pacific over Japan Airlines when flying to Southeast Asia is that I'd rather not do a 6-7 hour flight in a regional business class product.
This route is awesome for that, since it means you can get all the way to Southeast Asia in longhaul first class. The flight operates daily with the following schedule:
JL725 Narita to Jakarta departing 10:55AM arriving 4:55PM
JL726 Jakarta to Narita departing 9:25PM arriving 6:35AM (+1 day)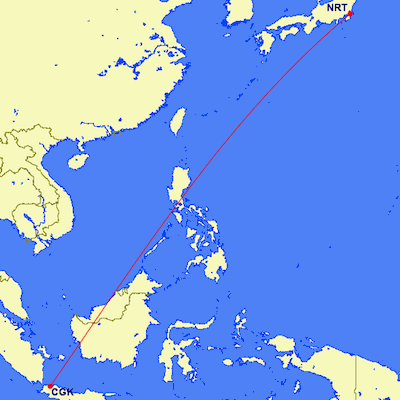 There are a few exciting things about this route:
Tokyo Narita to Jakarta is ~3,600 miles and is blocked at eight hours, making it further than most flights from the east coast of the US to London
For 67,500 American AAdvantage miles you can fly from the US to Tokyo Narita to Jakarta, and then onwards from there within Asia if you want to
The route has a ton of first and business class award availability, often 4-5 seats per flight

To kind of put this into perspective, I want to try Japan Airlines' new first class on a trip I have to Colombo soon, so I'd be flying from New York to Tokyo Narita on Japan Airlines. However, from there it would be roughly 10 hours of flying in regional business class products to get to Colombo.
Instead I could fly Tokyo Narita > Jakarta on Japan Airlines, and then Jakarta > Kuala Lumpur > Colombo in Malaysia Airlines business class, all for the same mileage.
Yes, admittedly that's the "long way," but it's all part of the job. 😉
Anyway, I tend to think of this as the "hidden" intra-Asia first class route, so hopefully someone else can benefit from the availability on this route as well.