As an aviation geek, there's nothing I love more than seemingly random flights that have an interesting story. There are way more of these than you might expect.
A couple of days ago I wrote about Alaska Airlines' new flight from Anchorage to Adak via Cold Bay, and that had me thinking about Russia.
That also made me realize that I've never dedicated a post to what I consider to be the world's most interesting transpacific flight (though I did write about it in passing when China Southern was considering a flight from Harbin to Anchorage, though that never materialized).
Yakutia's flight from Petropavlovsk to Anchorage
Yakutia Airlines is a Russian airline based in Yakutsk, in Eastern Siberia. The airline operates a fleet of about 20 planes. I've written about this airline before because they're installing flat bed seats in business class on select 737s, used for premium routes to Moscow.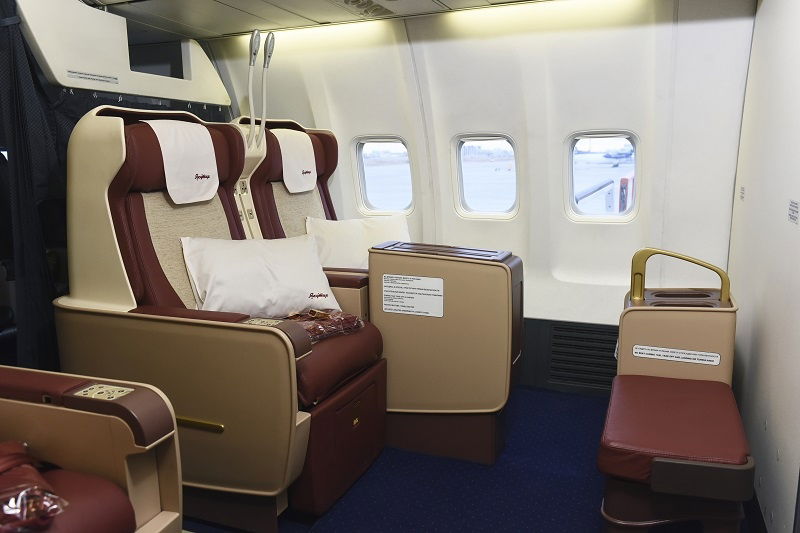 What most people probably don't realize is that Yakutia Airlines flies to the US… at least seasonally.
Yakutia Airlines operates a summer seasonal flight from Petropavlovsk-Kamchatsky Airport to Anchorage. This year the airline will be operating the ~1,960 mile flight once weekly between July 13 and September 14, 2020.
In 2020 there will be 10 roundtrips between the two cities. In 2019 there were just three and in 2018 there were just eight, so I guess it's safe to say that they're projecting the route to be rather popular.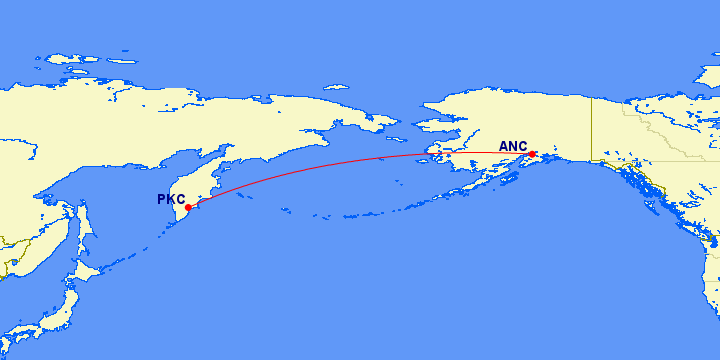 The flight operates with the following schedule:
Yakutia 509 Petropavlovsk to Anchorage departing 9:25PM arriving 5:50AM
Yakutia 510 Anchorage to Petropavlovsk departing 7:30AM arriving 8:15AM (+1 day)
You've gotta love the time change there, as the flight is under five hours in each direction, yet there's a four hour time change (really a 20 hour time change, since you're crossing the international date line).
Fares are really high when you consider how short the flight is, and start at just under $2,000 roundtrip. Ouch.

Who is taking these flights?
It's my understanding that these flights mostly have tourists from Alaska who are looking to visit the Kamchatka Peninsula, which is popular for all kinds of outdoor activities, from hunting to fishing to rafting.
The flight continues on to Yakutsk, so presumably some people are vacationing there as well. Based on my understanding there aren't that many people originating in Russia and visiting Anchorage.
Bottom line
Yakutia's seasonal flight from Petropavlovsk to Anchorage is the most interesting transpacific flight, in my opinion (with the most interesting transatlantic flight being from Saint Pierre and Miquelon to Paris on Air Saint Pierre).
As an aviation geek routes like this fascinate me endlessly, and hopefully I'm able to take some of these at some point. Now if only Yakutia would fly their 737 with flat beds to Anchorage — that would be a real treat (then again, given how much they're charging for economy, I can't even imagine how expensive business class would be).
Anyone find this Yakutia Airlines route as interesting as I do?
(Featured image courtesy Björn Strey)