While we don't have exact details yet, Alaska's governor has announced that in 2019 there will be year-round direct passenger flights between Alaska (I would guess Anchorage) and Harbin, located in northeastern China.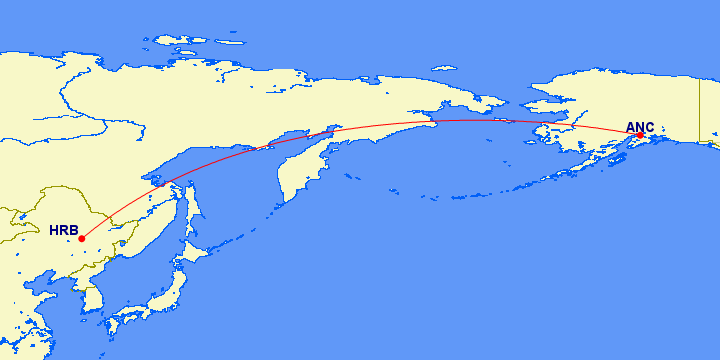 What we know about the new Anchorage to Harbin route
The governor says that the deal comes after more than a year of negotiations between Alaska and China, as the state and the country try to strengthen ties with trade and tourism.
A flight from Anchorage to Harbin would cover a distance of 3,359 miles, meaning it would take just 6-7 hours in each direction. This would be the shortest nonstop flight between the US and China.
As of now an airline hasn't yet been announced for the route, but rather some airlines are in "negotiations" for the service. It sounds like it will be a Chinese airline and not Alaska Airlines, though.
The Alaska governor says that a final agreement should be reached by the end of the year, so flights can launch in 2019.
Personally I wouldn't take this as a sure thing until an actual schedule is filed, because these kinds of deals can always fall through. While it's true that the distance between these cities isn't huge, I still question the viability of such a route.
Which airline is most likely to launch this flight?
While it would be nice if a widebody aircraft with flat beds were used for the route, I think it's much more likely that we'll see a Boeing 737 MAX operate the route, since it has the range and much lower operating costs. China Southern seems like the most likely contender, given that they have the most international operations out of Harbin, including to Russia. China Eastern and Sichuan Airlines are the next biggest airlines out of Harbin.
Anchorage is such a fascinating hub to Asia & Russia
I'm so fascinated by Anchorage as a hub for westbound flights. Back in the day Anchorage was a huge hub for airlines flying between the US and Asia, given that it's almost directly on the way for many flight paths. As we've seen the introduction of longer range aircraft, we don't see any year-round commercial flights from Alaska to China or Russia, though plenty of cargo airlines still stop in Anchorage.
Back in the 1990s Alaska Airlines actually had several routes between Anchorage and Russia, which I find to be so cool. In a way I'm surprised the airline hasn't continued operating any flights west from Alaska, but I guess the demand is fairly limited, and it's the aviation geek side of my brain that gets excited by these routes.
More recently, we've seen seasonal summer service between Anchorage and Petropavlovsk-Kamchatsky. This route has been operated once weekly in summers using a Yakutia Airlines Boeing 737. I imagine that must be a pretty interesting flight to take, and at under 2,000 miles it's shorter than a US transcon flight.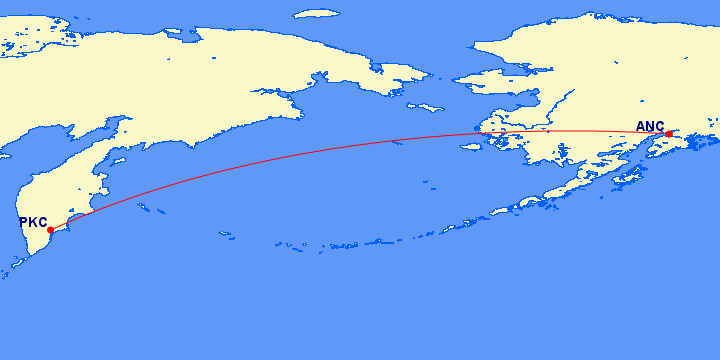 What do you make of this new route between Alaska and China, and do you think it will actually come to fruition?
(Tip of the hat to Anchorage Daily News, featured image courtesy of N509FZ)