---
In late July, Xiamen Air announced that they'd launch flights between Seattle and Shenzhen (with connecting service to Xiamen) as of this September. This represented Xiamen Air's first flight between the US and China, and only their second route between North America and China (they also fly from Vancouver to Xiamen).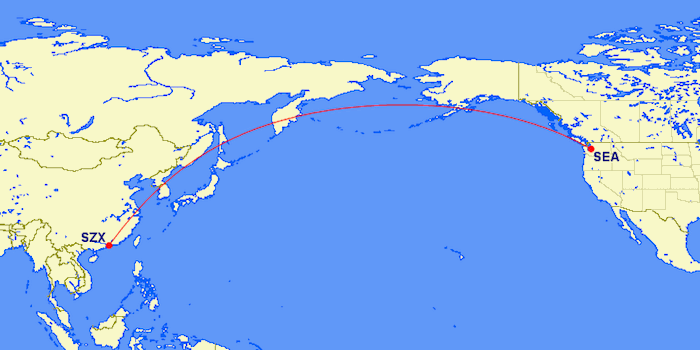 Chinese airlines are greatly expanding their global footprint, and I've quite enjoyed sampling their offerings, as they're most definitely not all created equal.
For example, I flew Hainan between Los Angeles and Changsha earlier in the year, and was impressed by their soft product (after all, they're a Skytrax 5-star airline), while their hard product left a bit to be desired. Meanwhile I flew China Eastern between Los Angeles and Shanghai a couple of months ago, and was impressed by their hard product while I was disappointed by their soft product.
So I was keen to try Xiamen Air's new route out of Seattle, to see where they fall on the spectrum of Chinese carriers. I figured it would be especially useful since Xiamen Air belongs to SkyTeam, so they're a great airline for earning and redeeming SkyTeam miles (in my case, I decided to earn Korean Air SkyPass miles for my ticket).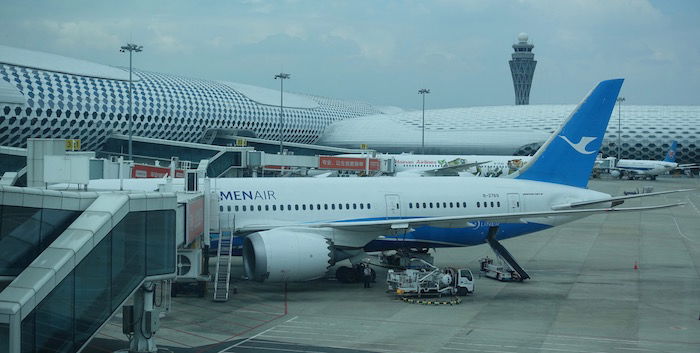 Booking my flights
As luck would have it, the airline had some fantastic introductory fares. I managed to snag a roundtrip business class ticket for ~$1,582 including all taxes and fees, and decided to travel during their first week of service. I booked the following routing in business class:
09/30 MF846 Seattle to Shenzhen departing 1:25PM arriving 6:15PM (+1 day)
10/03 MF845 Shenzhen to Seattle departing 12:45PM arriving 10:25AM
While I knew Xiamen Air's business class hard product wouldn't be great (they have standard forward facing fully flat seats, like Hainan, LOT, etc.), I was curious to see what their soft product was like.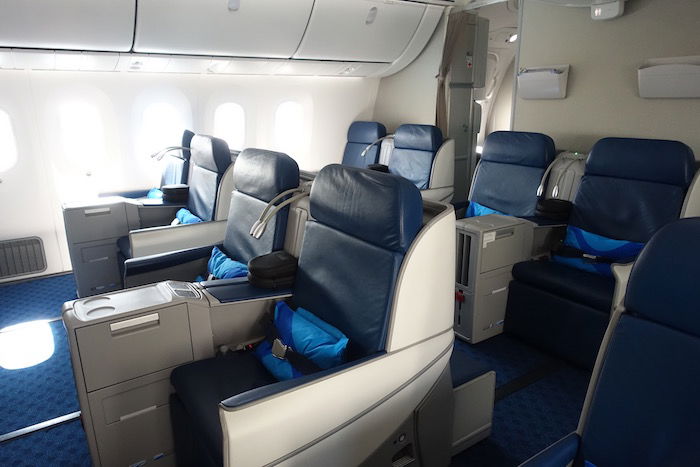 After booking I found out that Xiamen Air has a great program where they let you upgrade at the airport, so I even managed to upgrade the return flight on the day of departure, which was an opportunity to sample both of Xiamen Air's premium products on one roundtrip ticket. Unfortunately the upgrade process wasn't quite as straightforward as I was hoping, though I'm still happy I had the chance to try their first class.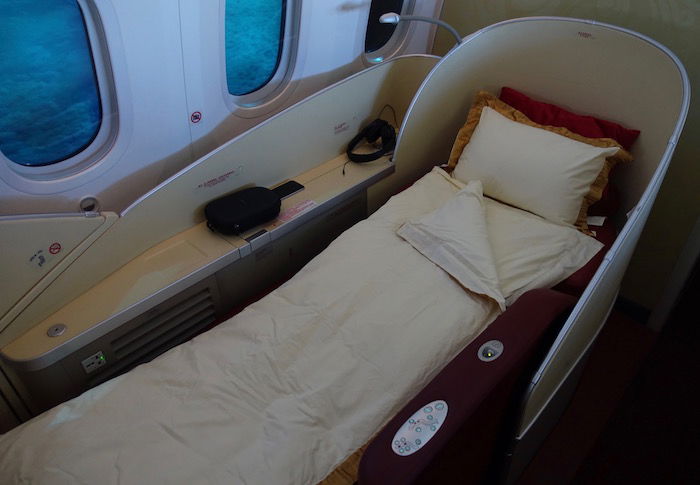 Booking my hotel
I was looking forward to exploring Shenzhen, as it's a city I haven't yet visited. It's only about 20 miles from Hong Kong (which is one of my favorite cities in the world), so I was curious whether it felt more like Hong Kong or mainland China.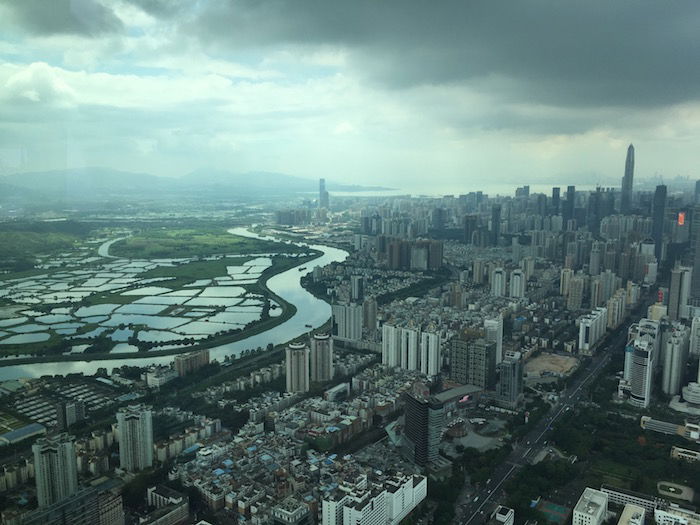 Shenzhen has quite a few decent hotel options, though I ended up booking the St. Regis. I love the St. Regis brand in general, and this one looked solid. I booked through Starwood Luxury Privileges, which meant I received a ~$100 food & beverage credit, an upgrade, daily breakfast, etc.
The paid rate for my stay was ~$250 per night (the Luxury Privileges rate is the same as the flexible rate), which seemed like a better deal than redeeming points. This is a Category 5 property, meaning a free night redemption costs 12,000-16,000 Starpoints per night. Given that I value Starpoints at ~2.2 cents each, I decided to pay cash.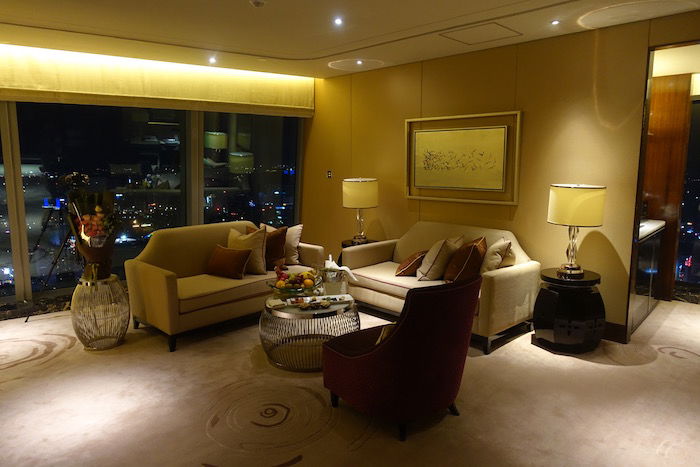 Bottom line
I shared my initial impressions of Xiamen Air's business class and Xiamen Air's first class shortly after I took the flight. Suffice to say that I was very pleasantly surprised, and as far as I'm concerned Xiamen Air is on the same level as Hainan.
It's just a shame that no Chinese airline has it all. China Eastern has a great reverse herringbone seat and Wi-Fi, while Xiamen Air and Hainan have great service and food. If only we could get the best of both worlds from one airline.
Anyway, I had an awesome trip, so stay tuned for the much more detailed trip report.