Hello from Seattle! I just flew Xiamen Air first class from Shenzhen to Seattle, and managed to upgrade to first class… though it was an experience.
I booked my roundtrip business class ticket from Seattle to Shenzhen for ~$1,580, and as I noted shortly after booking, Xiamen Air has a unique paid upgrade option, where day of departure you can upgrade from economy to business, business to first, or even economy to first. In my case I'd only need to upgrade from business to first, which costs 3,000CNY (~$450).

I had the chance to review business class on the outbound, so was excited at the prospect of reviewing first class on the return.
Before I went to the airport I saw that the flight was "F4 A2," meaning there were four first class seats left for sale (which is the entire cabin). However, Xiamen Air's upgrade site seems to suggest that you need "A" space to upgrade to first class, so there were two of those seats left.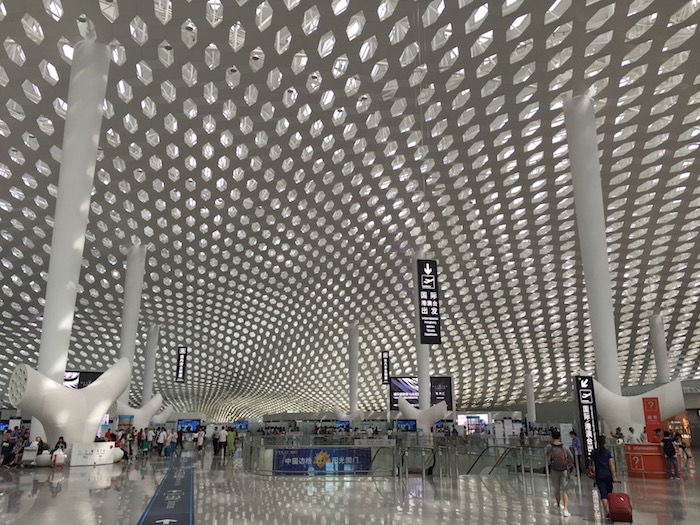 Check-in opened at 9:45AM, which was three hours before the flight's 12:45PM departure time.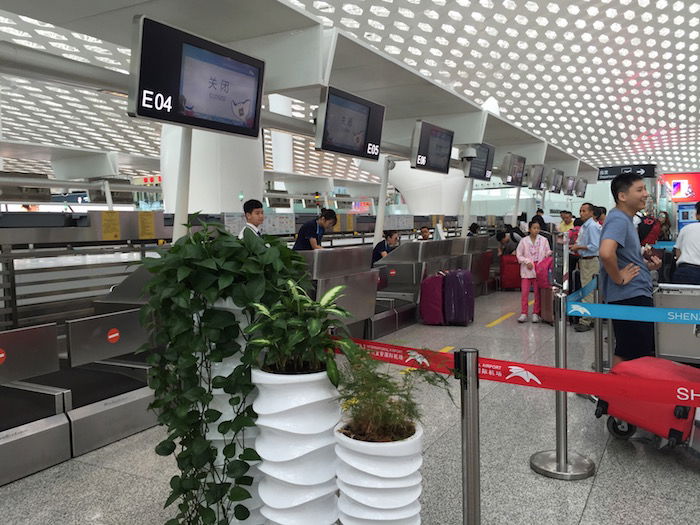 As soon as I got to the check-in desk I asked if it was possible to pay to upgrade to first class. It seems that the check-in manager's ears perked up, and he quickly appeared.
He said it should be possible, and that he would check on the price. So he got on his cell phone, and after a couple of minutes confirmed it would cost 3,000CNY (as expected). He then had one of his colleagues escort me to the Xiamen Air ticketing desk, as it needed to be done there.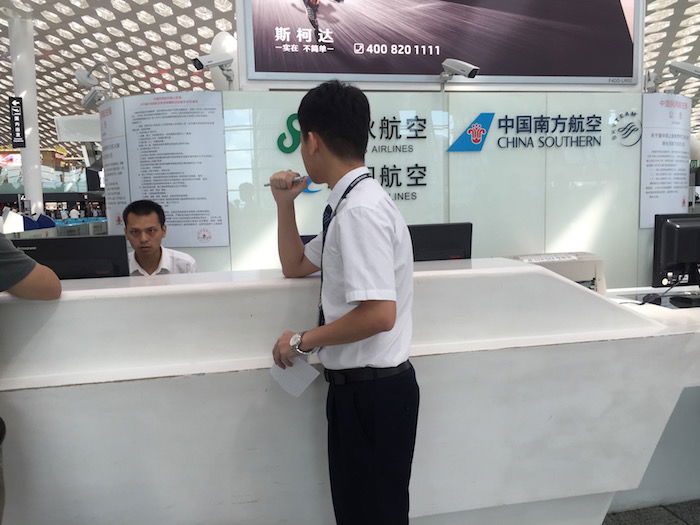 Even though no one else was being helped, it took the guy about 15 minutes before he confirmed that I'd be eligible to upgrade. In the meantime he seems to have some nervous habit whereby he needed to play with paper. In this case, the closest "paper" was my passport, so he unnecessarily bent the pages for that time.
Eventually he said "okay, 3,000." I handed him my credit card (triple points, please!), and after looking at the card he said "no Visa."
"Oh." So I handed him a Mastercard.
"No Mastercard."
I handed him an American Express.
"Cash," he said.
"But you have a credit card machine right there."
"You pay cash."
His colleague escorted me to an ATM, and it all felt a bit awkward, as he stood behind me looking over my shoulder.
Eventually I withdrew the cash and then counted it in front of the guy before handing it to him. He said "okay," and sent me on my way back to the check-in desk.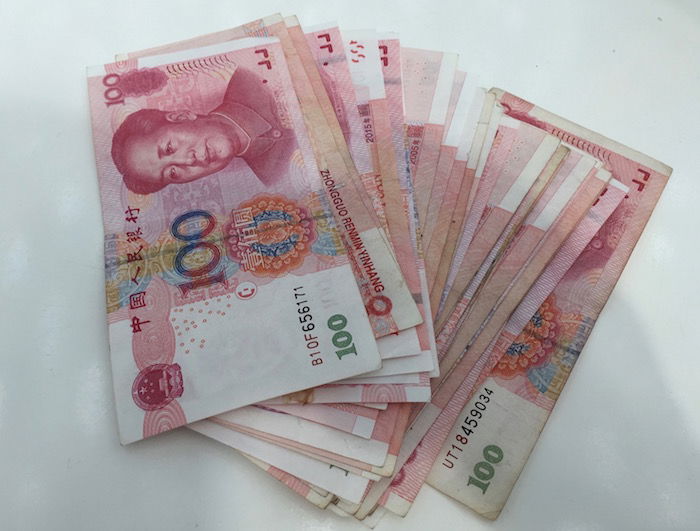 "Could I have a receipt please?"
"No."
It sure was starting to feel to me as if I may have received an "operational upgrade" for a bribe, rather than a "paid" upgrade. 😉
I went back to the check-in desk, where it took them another 5-10 minutes before my first class boarding pass was printed. During this process there were four people all standing looking at the computer screen, and they kept taking pictures with their iPhones of whatever was on the screen.
I thought that was unprofessional, since my assumption was that they were looking at my reservation, so using your personal cell phone to take pictures of someone else's private info isn't cool, at least not without an explanation.
Bottom line
Xiamen Air paid upgrades at the airport are certainly a thing. I wasn't surprised that I needed to go to the ticketing desk rather than the check-in desk to have the upgrade processed, though the fact that the cash upgrade had to be paid in actual cash was a bit of a surprise to me. Perhaps that's just how their system works, though I couldn't help but feel as if there may have been some "creativity" there on their end.
Stay tuned for the post about my experience in Xiamen Air first class, which was fascinating as well!