As I wrote about yesterday, Xiamen Air is launching nonstop flights between Seattle and Shenzhen (with continuing service to Xiamen) as of September 2016. This represents the SkyTeam airline's first route to the US, so it should be a great opportunity for SkyTeam members to earn and redeem miles.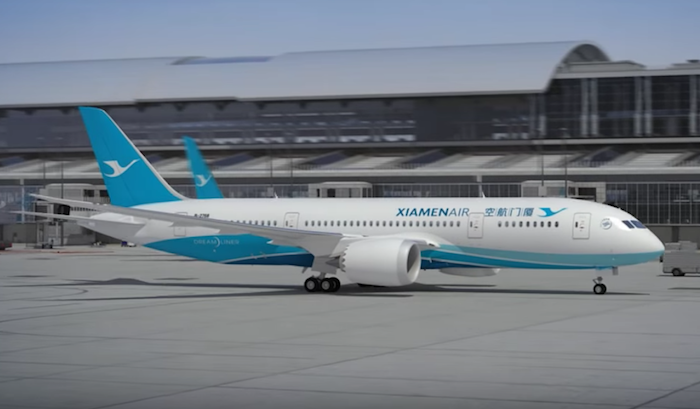 Perhaps most noteworthy is that Xiamen Air has some incredible introductory fares out of Seattle. You can fly roundtrip business class between Seattle and Shenzhen for just ~$1,580, which is a steal for such a long flight. You can continue to other points in Asia for just a little bit more.

I've already booked my flight on Xiamen in the first couple of weeks the route is operating, and am quite looking forward to reviewing their business class. Their hard product looks decent, as it's fully flat and in a 2-2-2 configuration.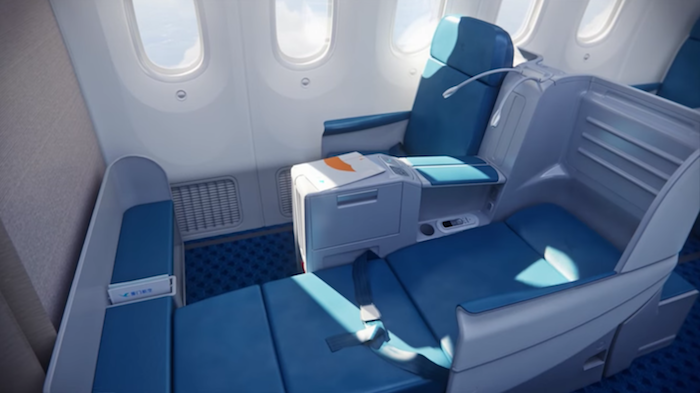 Perhaps the best part is that there are just three rows of business class, so it should be a fairly personalized experience.
What's also interesting is that Xiamen has four first class seats on their 787s, consisting of one row in a 1-2-1 configuration. I'm fascinated by their first class product, though unfortunately first class fares are $7,500+, which is significantly more than their excellent introductory business class fares.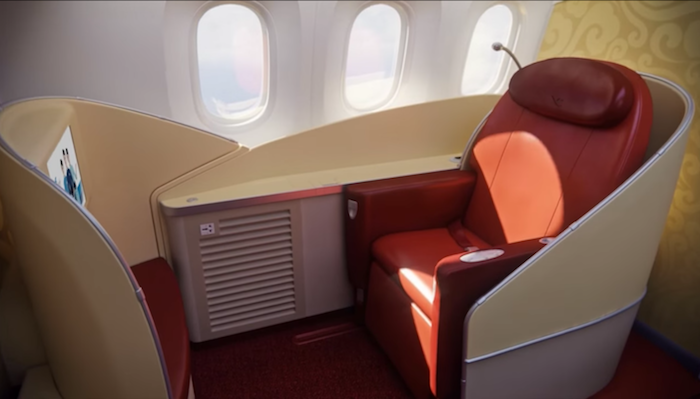 However, it looks like Xiamen Air actually offers a paid upgrade program at check-in. Xiamen Air even lets you double upgrade at check-in, from economy all the way to first class.

According to Xiamen's website, they charge the following amounts to upgrade one-way on a flight between the US and China:
$500 from economy class to business class
$500 from business class to first class
$1,000 from economy class to first class
I don't know of any other airline that will let you double upgrade at the airport. I'm not sure if there are any fare restrictions with these upgrades, though if there are, they're not indicated on Xiamen Air's website. The only notes regarding paid upgrades on Xiamen's website are as follows:
1. If a companied child applies for himself but the adult stays at the original class, this child is seen as unaccompanied child.

2. Since upgrade is just applied by checking-in, we cannot guarantee the meals. Whether the upgraded meals will be offered depends on the situation of the flight.
In theory it's possible that there are restrictions on the required fare class in order to upgrade, though I'm guessing their system isn't that sophisticated (perhaps by design). After all, they're allowing double upgrades from economy to first class, so clearly they're not too concerned about people upgrading from cheap fares.
Bottom line
I can't wait to test out Xiamen Air's paid upgrade program at the airport. If it's at straightforward as it sounds, I'll certainly be upgrading one way in order to experience their first class, especially so I can compare it to the first class product on China Southern, given how that experience was. 😉
Regardless, this must be one of the most generous paid upgrade programs I've seen, at least in terms of the ability to double upgrade. I also think $500 is a reasonable upgrade cost for a ~14 hour flight.
Do you know of any airline that allows double upgrades at check-in?
(Tip of the hat to Richard)