Earlier today I published my review of JetBlue's Mint product between New York and Los Angeles, which I tried a couple of weeks ago.
The onboard experience was impressive, though what impressed me equally was the service on the ground, even for a flight I wasn't on.
Specifically, I heard a PA from a gate agent who was communicating with customers in such a transparent way that I don't remember otherwise hearing on a US airline.
There was a delay on the flight to Albuquerque, which was announced substantially in advance. Even though I wasn't on the flight, I was so impressed by how the gate agent communicated the delay:
The announcement was made a couple of hours before the flight was scheduled to depart
The gate agent explained that the inbound plane had to divert to Palm Beach due to weather, and that it would leave as soon as it could, but they didn't know how long it would be
The gate agent explained that they'd provide more updates as soon as they could, as they were hoping to find a replacement plane
The gate agent explained the options available to passengers, including rebooking on the next available flight, or otherwise waiting it out
The gate agent proactively offered meal vouchers to passengers while they waited
The gate agent invited anyone to come up to her and ask any questions, and also gave out JetBlue's phone number, for those who preferred calling
While they didn't have an updated departure time, the transparency with which they communicated blew me away. Based on observing the gate area, passengers weren't angry either, because they felt like they were in the know, and part of the overall process.
Well, I just flew from Nadi to Los Angeles, and am now on an American flight from Los Angeles to New York. I was scheduled to land in New York shortly after midnight, and then from have to rent a car and drive for three hours.
The flight boarded on time, though 15 minutes after our scheduled departure time (45 minutes after boarding) we were informed of the minor detail that we didn't actually have any pilots.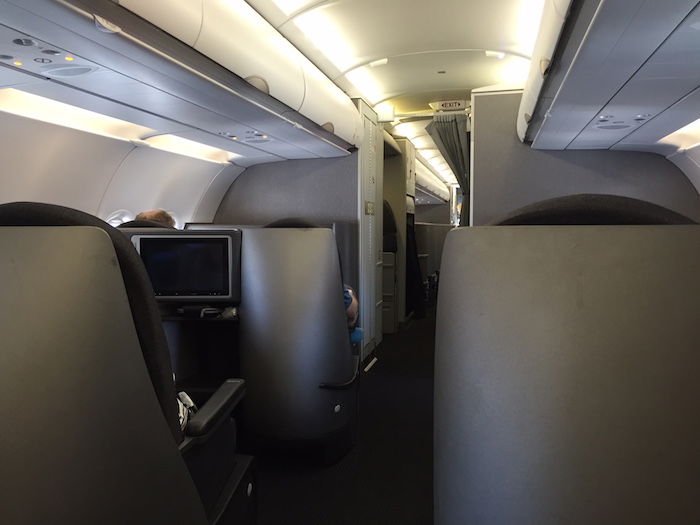 Several minutes later it was announced that a first officer was "on the way," but "we're not sure about a captain."
Meanwhile the APU broke, so for about 10 minutes we sat in the cabin with no lights or no air, as they needed to get a mechanic to fix things.
Look, maybe I'm just grouchy because I haven't slept in a bed in several days and flew from Los Angeles to Nadi to Los Angeles same day, and it's a rough day in general. I'm usually very forgiving of airlines, because the fact that they come together as well as they do is sort of a miracle.
But at the same it's sort of jarring how different American and JetBlue treat their passengers:
Why did they board our flight if they didn't have any pilots?
Could they communicate better than just saying "the first officer is on his way?" Is he on his way from another flight and is landing in three hours, or is he walking to the gate and three minutes away?
We still don't have a captain. Could they explain whether they're trying to call in a reserve, if there's a chance the flight might be canceled, or what?
Can't they at least announce every few minutes that there are no further updates, or provide any sort of information? Instead one of the premium service agents walked through the plane and told select passengers she is protecting them on other flights, which is leading to even more concern and paranoia among customers
I don't blame frontline airline employees for this in general, as I think it's sadly just how most US airlines train their employees to treat customers.
Like I said, it's an especially tough day, but it's just frustrating as hell when airlines run their operations as mindlessly as American is running this flight (and many of their flights, especially to/from LAX).