I'm used to taking crazy quick trips, though usually that's by design. Well, this trip ranks up there on the list of crazy trips, though unfortunately quite unintentionally.
I just wrapped up my first day in Fiji, and was supposed to spend two more days here before continuing to Auckland on Fiji Airways, and then returning to Los Angeles on Air Tahiti Nui via Tahiti.
In the back of my mind I always think about how long it would take me to get back to the US if there were an emergency. Well, that has finally happened, and I think I realized I'm in one of the tougher places for getting back to the US on a moment's notice.
Unfortunately something horrible happened, so I'm headed back to the US right away. Usually I can use miles & points to figure out a creative routing home, even when time is of the essence.
In Fiji there's exactly one daily flight to the US mainland, and that's the flight to Los Angeles on Fiji Airways. There was no award space on the flight, so I booked a last minute ticket just three hours before departure. An economy ticket would have been ~$1,300, while a business class ticket was ~$2,000, so I sprung for business class.
I enjoyed my 15 hours in Fiji immensely, and look forward to returning. In the meantime, I'm likely one of the few people to have traveled from Los Angeles to Fiji and then back to Los Angeles the same day.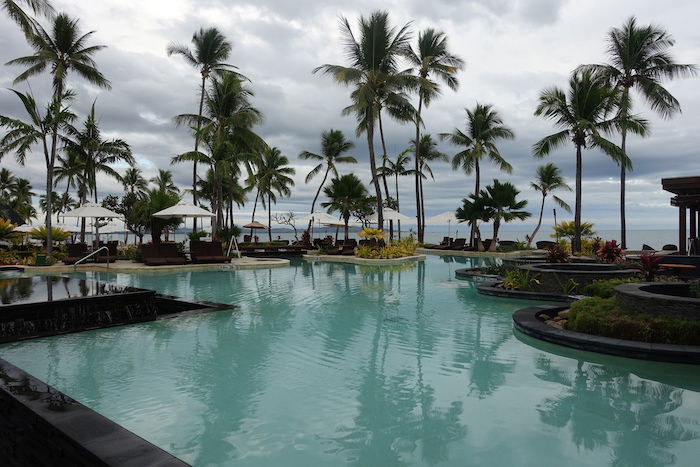 I apologize in advance if posts are more limited than usual over the next few days.