Earlier this week, Ben wrote about how Norwegian is commencing flights between Tampa and London, but at the same time cancelling flights between Seattle and London over the quieter winter months.
Reader SeattleTodd asked the following question in the Ask Lucky forum:
We have round-trip tickets on Norwegian between SEA and LGW over New Year's, but Norwegian just cancelled all of their Seattle flights after sometime in October. Not sure if they're dropping Seattle permanently, or just making the route seasonal.

In any event, they sent us an email saying our airport has changed (!!), and we're now supposed to fly round-trip from LAX. No mention of getting us to/from LAX, just that's our new departure airport. Of course, they're offering a full refund (we bought Premium Flex anyway, so who cares about that) but that's the only option.

Before I call, I wanted to ask this wonderful group what rights we have. Should they put us on other non-stop flights from SEA to London (Virgin Atlantic or British Airways)? Should they have to cover our round trip tickets between Seattle and LAX? If we do cancel, are they on the hook for non-refundable expenses we've already made in London?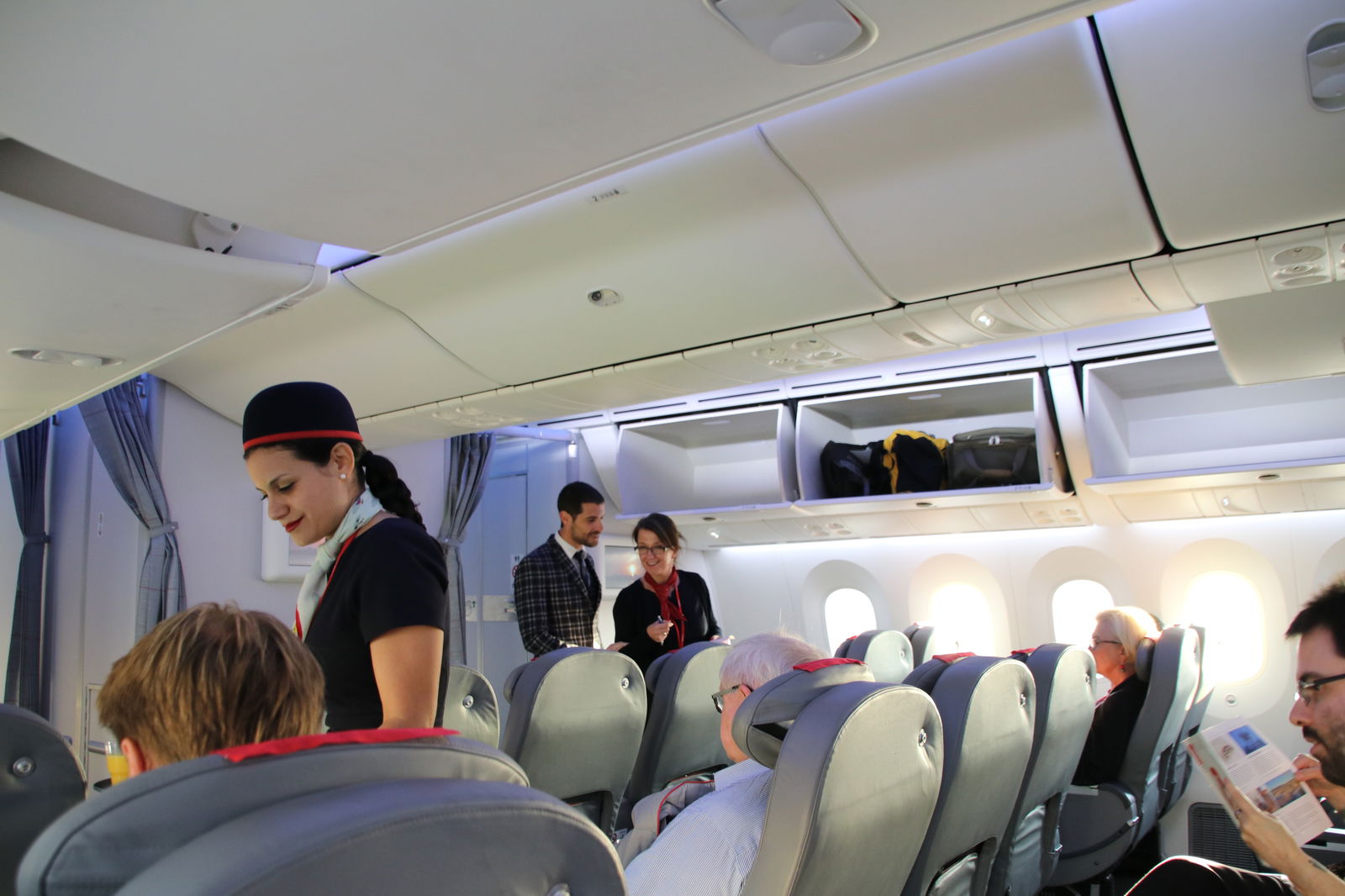 Contract of Carriage
When you purchase an airline ticket, regardless of the airline, the agreement you enter into with that airline (often called the 'Contract of Carriage') is to get you from point A to point B.
Usually, this will be at the time and routing that you selected when booking.
However, occasionally for various reasons flights do not operate as scheduled. This can be for reasons outside the airline's control, such as extreme weather or civil unrest, or for reasons within the airline's control, such as choosing to cancel a flight for operational reasons, or because of insufficient demand.
The contract of carriage is then to get you from A to B however the airline can, even if it is not as convenient as the routing you originally booked. You'll usually be offered a refund as an alternate solution as well.
Norwegian's Contract of Carriage has the following clauses regarding cancellation of flights:
11.2.3 One of the following remedies will be available to you in the event that your flight is cancelled, re-routed or delayed by five hours or more:

a) We will take all reasonable measures to carry you to your final destination under comparable transport conditions at the earliest opportunity.

b) We will provide re-routing to your final destination at a later date at your convenience under comparable transport conditions, subject to availability of seats.

c) In the case of re-routing to airports other than those in your Itinerary, we will, at our own expense, ensure that you are carried to the agreed destination.
Clause (c) is the most important here, as I will discuss below.
The options
Norwegian has already offered him a full refund, which he would be entitled to in this situation anyway. He has refused this, because he still needs to get to London.
They have proposed that he depart from Los Angeles rather than Seattle, which is almost 1,000 miles away from his original origin.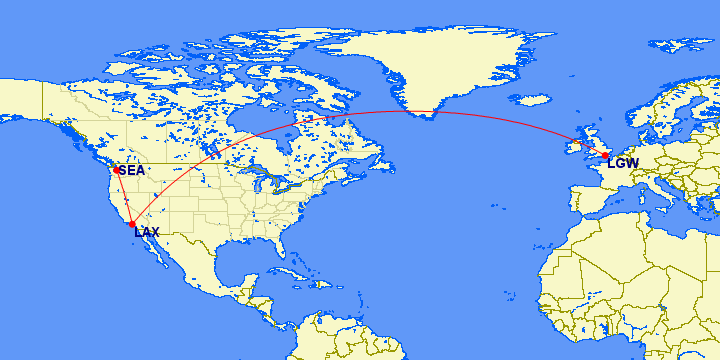 Now ideally for Todd, he would like to still fly direct from Seattle to London.
British Airways and Virgin Atlantic also fly this route direct — I flew it with Virgin Atlantic last year. Unfortunately for Todd, the reality of Norwegian is that they:
These two distinctions are important because Norwegian has no easy way to simply move Todd over to a direct flight on another, competing airline. While they may be able to get a bulk discount if they were moving thousands of passengers over, Norwegian is able to offer lower fares than competitors because they're not full service, and have a lower cost base. So they would not be willing to move a customer on a $500 Norwegian Premium fare, across to a British Airways $1,000 Premium Economy fare, for example.
They are already cash-strapped, so I'm not surprised they are being inflexible about this.
Todd could attempt to try and escalate the request higher up to be moved onto a direct flight, however I think it would be a waste of time because Norwegian would not be willing to lose money moving a customer to a competitor. It's just not good business practice for a low cost carrier, regardless of how much the customer wants it.
And I don't consider they have a legal obligation to get him there directly, but rather only from A to B, so let's look at the non-direct alternatives.
The Los Angeles option
Norwegian does fly from several other destinations on the West Coast, and Norwegian has moved Todd to a direct flight from Los Angeles to London. While he at least now has a way to get across the Atlantic, the problem is that Los Angeles is almost 1,000 miles from Seattle, and Norwegian has told Todd to make his own way from Seattle to Los Angeles, each way.
I don't know Todd's exact travel dates but picking some dates over the New Years period, this could add substantial additional costs to his trip.

Again, Norwegian does not partner with any of these airlines either, so cannot easily move Todd onto connecting flight to get him to and from Los Angeles.
Todd has already asked Norwegian to cover the cost of the additional Seattle to Los Angeles return flights given clause 11.2.3(c) of their own Contract of Carriage says they will do so, to which their response is:
They're taking a very hard line — because the schedule change is so far in advance, they will only change the dates, allow us to travel to/from LAX (instead of SEA), or refund the ticket. Absolutely no chance of getting us to/from LAX or putting us on another carrier out of Seattle. And when I asked to speak to a supervisor, she insisted "our supervisors do not talk to customers".
This contradicts clause 11.2.3(c) of their Contract of Carriage, which says that where Norwegian chooses to reroute their passengers, they will (at Norwegian's expense), ensure they get to their destination. This clearly covers the final LAX-SEA flight on the return because Norwegian has re-routed him to LAX but has not offered to carry him to his final destination (at their expense).
I would think this also covers the initial SEA-LAX flight cost as well.
However fortunately for Todd, there is evidence on Twitter that if he persists, Norwegian will honour their Contract of Carriage (and cover the costs) of getting him to Los Angeles on Alaska. User @EricGattenby1 said:
@Fly_Norwegian Took over 2 hours on the phone to get the return fixed (disconnected twice), but it is fixed, LGW-LAX-SEA… They booked me on @AlaskaAir to get back to SEA.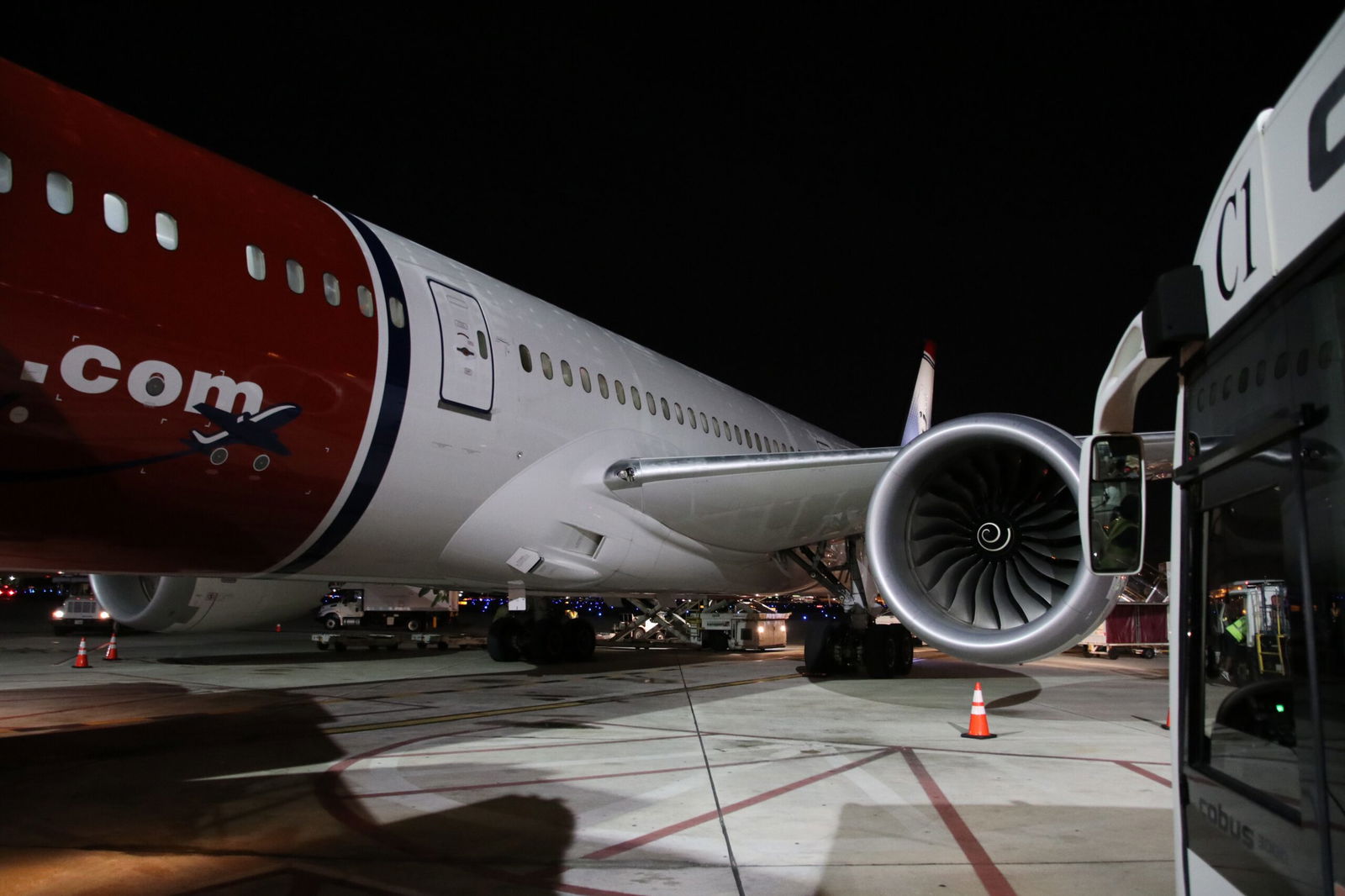 Bottom line
I've written very positively about Norwegian on this site, so it is a shame to see them behaving like this. I think it's extremely unlikely Norwegian will pay for direct flights for Todd on British Airways or Virgin Atlantic, especially in premium economy. However, given the anecdotal evidence from Twitter, if he keeps persisting in a polite, patient, and firm manner, he has a very good chance of being transferred to SEA-LAX-LGW and return, on a combination of Alaska and Norwegian, at Norwegian's expense.
I would point Norwegian to clause 11.2.3(c) of their Contract of Carriage, so they realise they are breaching the conditions they themselves set!
He may wish to reach out to Norwegian's social media teams if he does not reach this solution with their call centre quickly — many airlines have brilliant social media teams and they may be able to resolve this faster.
Best of luck Todd, and I hope you still enjoy your Norwegian experience. I still think they are a great airline despite your poor experience. Bring a jacket for London at New Years!
Has anyone else been affected by Norwegian cancelled flights?