I lived in Tampa for over a decade, so will always have a soft spot in my heart for the city's beautiful airport. I've also enjoyed watching the airport grow. I remember when I was a kid I'd get super excited when I drove up to the airport and saw the British Airways 777 parked there, as it was the only longhaul flight at the time.
While British Airways was the first, we've seen quite a bit of transatlantic growth since then.
Edelweiss has been flying between Tampa and Zurich for years. In 2015, Lufthansa began flying between Tampa and Frankfurt. Then late last year, Icelandair began flying between Tampa and Reykjavik.
Now Tampa International Airport will be seeing a fifth transatlantic airline. Norwegian will begin operating 2x weekly flights between London Gatwick and Tampa as of October 31, 2018. The flight will be operated by a Boeing 787-9, with the following schedule:
DI7165 London Gatwick to Tampa departing 2:55PM arriving 7:35PM [Wed, Sat]
DI7166 Tampa to London Gatwick departing 9:00PM arriving 9:55AM (+1 day) [Wed, Sat]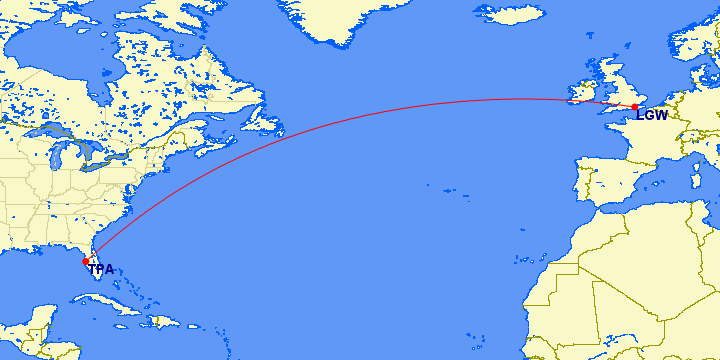 This will be Tampa's first ever scheduled Boeing 787 service, so that's pretty exciting (well, assuming the flight is actually operated by a 787, given the ongoing issues with the plane).
Norwegian's Boeing 787-9 aircraft feature 344 seats, including 35 premium economy seats and 309 economy seats.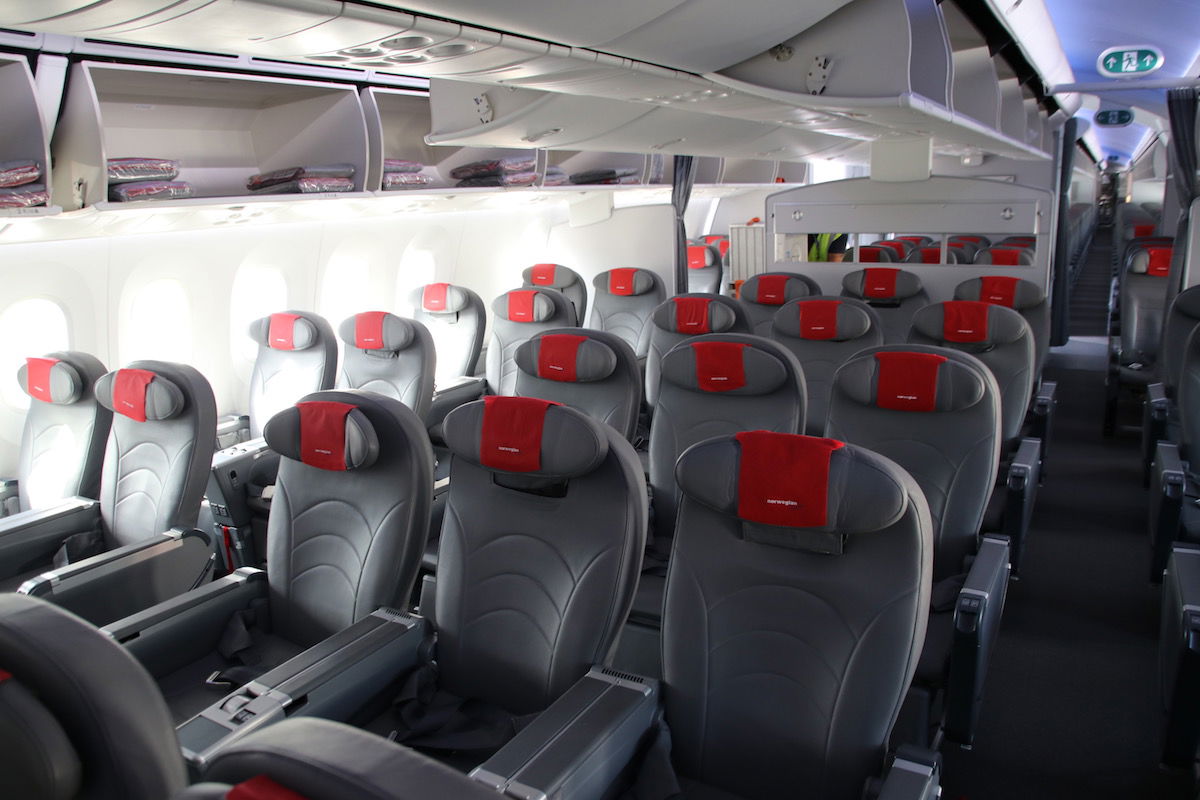 Norwegian's 787 premium economy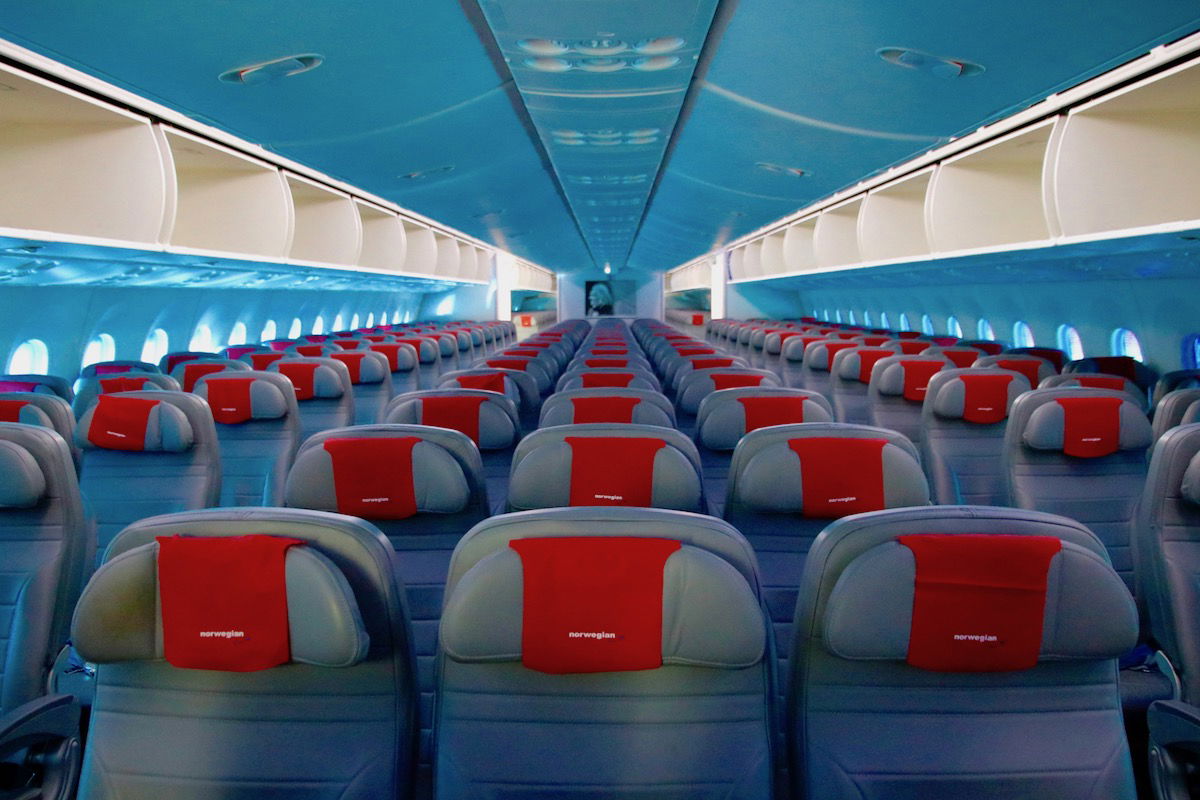 Norwegian's 787 economy
On one hand I'm surprised to see Norwegian add flights to Tampa, as I figured there would be other transatlantic markets they'd expand to first. At the same time, I guess I'm not surprised. This flight is fairly low risk since it's only twice weekly, I imagine they got some good incentives from the airport, and it also helps them continue their strategy of replicating British Airways' Gatwick longhaul route network exactly.
As a point of comparison, British Airways operates their flight between Tampa and London Gatwick daily using a 777-200, and based on what I've heard, the flight performs quite well for them.
Fares on Norwegian start at around $460 roundtrip, which sounds low, though keep in mind that Norwegian charges for just about everything, including checked bags and meals. Then again, with the major network carriers constantly cutting service, the difference between Norwegian and others is less than before.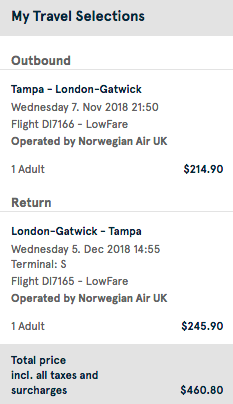 This is really going to put downward pressure on British Airways' pricing to/from Tampa. Since they've owned the market, they've been able to get away with outrageously high fares, at least in the context of how low most transatlantic fares are nowadays. The cheapest roundtrip flight between Tampa and London Gatwick in November (around when Norwegian launches) is $1,145, so I'm curious to see how that changes over time.

What do you make of Norwegian adding flights to Tampa?