As much as I rag on Delta SkyMiles, they're one of the most valuable mileage currencies for two of the most difficult award tickets in the world:
Travel to Australia, since they partner with Virgin Australia, which historically releases the most saver business class award space between the US mainland and Australia
Travel to Tahiti, since they partner with both Air France and Air Tahiti Nui, which are the two airlines flying nonstop between the US mainland and Tahiti
So while I have lots of complaints about the SkyMiles program, awards to Australia and Tahiti aren't among them.
Delta, Qantas, United, and Virgin Australia are the four airlines flying nonstop between the US mainland and Australia, and historically Virgin Australia is by far the most generous with business class award space, as I said above.
Virgin Australia flies from Los Angeles to Brisbane, Melbourne, and Sydney, and it's not unusual to see four business class award seats per flight. Anecdotally I'd say that Brisbane is the easiest route for snagging award space, followed by Melbourne, followed by Sydney.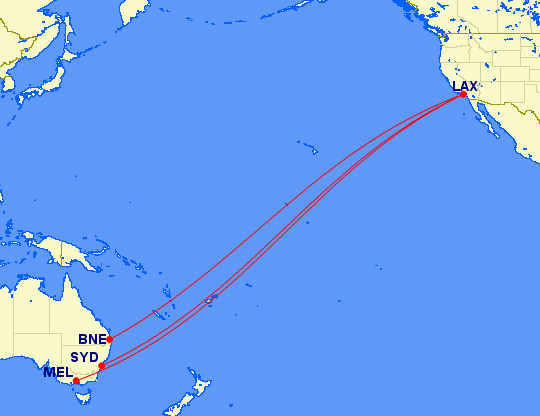 On Monday, Gary noted how there was limited Virgin Australia business class award space at the moment even when planning far in advance, and explains that it's somewhat cyclical, so wasn't cause for concern. I've found the same to be true, that availability seems to go in spurts. Sometimes every flight has four business class award seats, then there's nothing, and then a few weeks later there's a ton of space again.
This time around it looks like there may be a good reason for the lack of availability, and it's not good news for those of us looking to redeem miles.
Australian Business Traveller notes that Virgin Australia will be discontinuing their Melbourne to Los Angeles flight as of October 26, 2014. The only good news is that the Brisbane to Los Angeles route goes from 4x weekly to daily.
The timing of this discontinuation isn't a coincidence — United launches Boeing 787-9 service between Melbourne and Los Angeles as of October 26, 2014, the same day that Virgin Australia is discontinuing their service.
I'm kind of surprised to see Virgin Australia discontinue this route — you'd think even with the competition it would be a higher yield route than Brisbane, though I'm guessing that a lot of passengers on the flight are connecting anyway, and in that case Brisbane may make more sense.
This doesn't actually translate to a net decrease in capacity as far as I can tell — they're simply converting the 3x weekly Melbourne service and 4x weekly Brisbane service to daily Brisbane service. But it does suggest a change in strategy, and that perhaps they're going to get more aggressive with trying to sell seats. Or it could be a total coincidence that this coincides with a period where Virgin Australia business class award space has greatly dried up.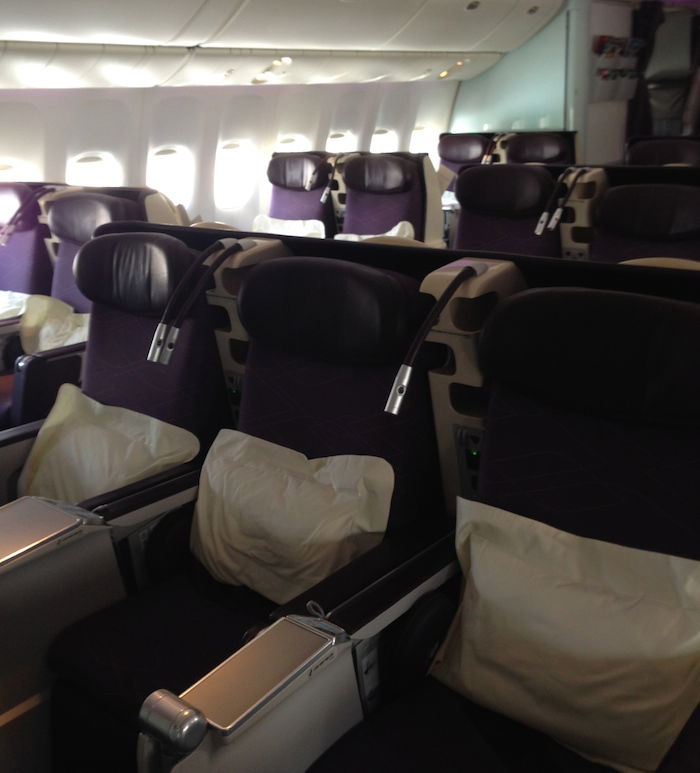 Virgin Australia 777-300ER business class
If this trend sticks, it definitely decreases the value of SkyMiles, in my opinion.
Do you think Virgin Australia's Melbourne to Los Angeles route being cut is related to their lack of business class award availability?