Earlier this year Virgin America announced service to Hawaii, with flights between San Francisco and Honolulu beginning November 2, 2015, and Maui starting December 3, 2015.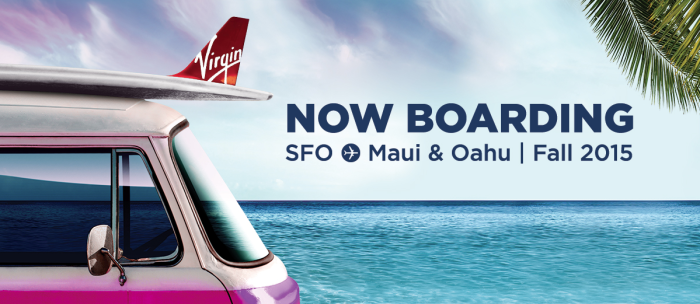 This is great news, in my opinion. Not only because more competition on routes tends to be better for consumers, but also because Virgin America will apparently be putting new planes on these routes, which will almost certainly be nicer than the current legacy options.
Beyond that, Virgin America is partners with several other airlines, including:
Virgin Atlantic
Virgin Australia
Emirates
Hawaiian Airlines
Singapore Airlines
This means that you can theoretically use miles from any of those partners for flights on Virgin America.
We're all about aspirational travel here at OMAAT, so for the purposes of this post, we're going to focus on first class redemptions.
And there is a standout option among the partner airlines.
Virgin Atlantic has surprisingly decent award rates
I've written before about how Virgin Atlantic redemptions can be a very good value for redemptions on Virgin America. Award availability in the premium cabins is phenomenal (especially compared to legacy carriers), and if you're looking at transcon routes, Virgin America is a particularly compelling option.
For the new routes to Hawaii, Virgin Atlantic charges the following in first class:
75,000 miles round trip from the West Coast
150,000 miles round trip from the East Coast
The rates from the West Coast are competitive — most other carriers charge around 80,000 miles for the round trip to Hawaii. And the Virgin America product will almost certainly be better than the very very very old planes American, Delta, and United are using on the West Coast routes.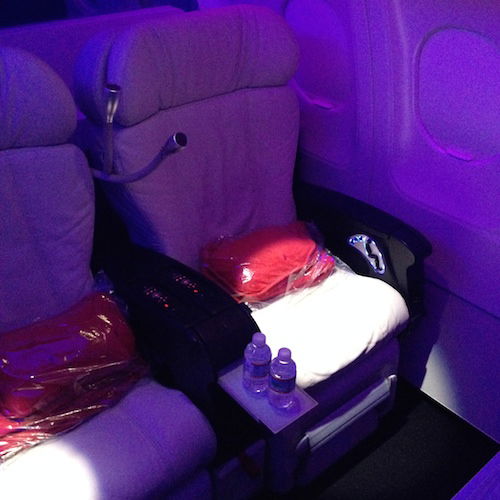 From the East Coast, that's an admittedly tough price to swallow. However, your options to Hawaii are already pretty limited, so this might still make sense in some cases given the one-stop routing. Beyond that, because the system prices this as two awards, you can stopover in San Francisco for as long as you'd like.
In both cases, availability is great. There are even lots of seats around Spring Break, which is very rare for the legacy carriers.
Redeeming Virgin Atlantic miles on Virgin America
The actual process of redeeming Flying Club miles is both crummy and fantastic.
The not so great:
Awards can only be issued as round-trips.
You have to call Flying Club (in the US, the number is 800.365.9500).
Tickets can take a day or two to actually process (which is really something AAdvantage should aspire to).
The good news:
No fuel surcharges! Just the basic taxes/fees, so the cash outlay is low.
You can place flights on hold while you transfer the miles. This is like the Holy Grail of award redemptions nowadays as far as I'm concerned.
Availability is amazing. Generally multiple flights per day, with multiple seats.
Bottom line
While I'm not personally looking to redeem miles to Hawaii, it's certainly a popular destination, and one where people are typically hoping for a more premium experience.
The new Virgin America experience will likely be better than the current options to Hawaii, and given the ease of accruing Flying Club miles, Virgin Atlantic is a solid choice for redeeming miles.
Does anyone have plans to fly Virgin America to Hawaii?