This is more of a PSA than an informational blog post, but we've received tons of emails and comments this week asking about American awards that are stuck in the ticketing queue, so I thought it might be helpful to share a bit of info here.
For those of you unfamiliar with booking tickets through American, there are several different "phases" a record can go through:
On Hold
On Request
Pending
Purchased
Ticketed
American doesn't have an instant ticketing system, so every ticket, whether paid for with miles or money, goes into a ticketing queue.
On Request
Once you've asked American to issue your ticket, the status should change to "On Request," which basically means American has called dibs on the inventory for you.

When your ticket is "On Request" it hasn't technically been finalized yet. This can be frustrating, as the operating carrier has confirmed the space is available, and you've provided your payment information, so it seems like you should have a ticket.
But until your reservation actually moves to the "Ticketed" phase, you don't actually have a valid ticket. You can't fly. You can't even check-in.
Generally this isn't a huge issue, although as someone who makes frequent last-minute changes to tickets I've had more than one anxious phone call with the Executive Platinum desk.
Me: Hi! I'm here, at the airport, but my ticket hasn't been issued, and I'd really like to check-in
Agent: I see here it's in the ticketing queue, so it's just a matter of time
Me: And I'm generally quite patient, I promise, but the flight is in ninety minutes…
Agent: Oh! Let me see if we can expedite that for you
This seems to literally require calling someone in the ticketing department and asking nicely for the record to be reviewed. I have had agents make multiple calls until they find someone at the ticketing desk who can push the itinerary through (you know you're playing at advanced levels when you can get the airline agents to HUCA!).
How long does it take AAdvantage awards to ticket normally?
While nothing at American tickets instantly, revenue tickets seem to process within a few hours, at most.
For awards, the vast majority of oneworld partners should move to "Ticketed" within 24 hours, though Iberia and Malaysia can take up to 72 hours. This is also, by the way, why you can't hold awards on Iberia and Malaysia for the full five days — a five day hold combined with the time spent in the ticketing queue would exceed the ticketing deadlines imposed by both carriers.
Reservations on non-oneworld partners such as Etihad and Air Tahiti can take longer, and it's not unusual for 48-72 hours to elapse before the record status changes to "Ticketed."
What's taking so long currently?
I honestly have no idea, but have been told by several agents that the ticketing department is behind. Many awards are taking three or four times as long as normal.
In particular, awards on JAL seem to be in the queue endlessly. No joke, we have a set of awards on JAL that has been "On Request" for 13 days now.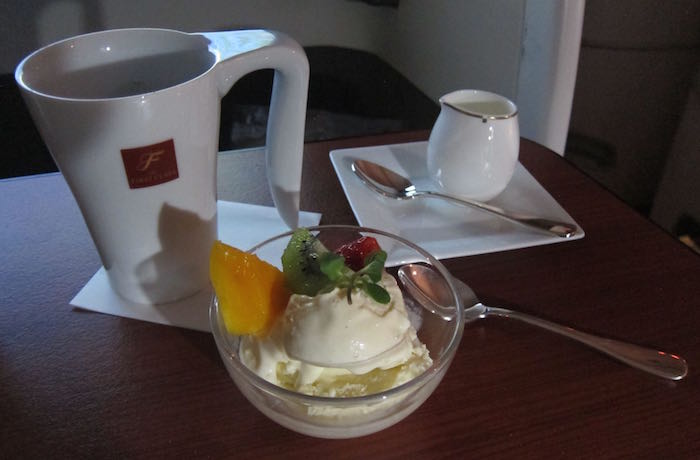 Are too many people trying to procure these coffee cups?
Bottom line
Typically, I would recommend people call American if their award ticket hasn't issued within 48 hours. At present though, it seems to be slow for everyone, and calling again isn't expediting the ticketing process significantly.
So it's definitely not just you, and the best course of action is probably just to sit tight for a couple days. That's a particularly difficult strategy for me to endorse, but having spent oodles of time on the phone with AA this week I think it's the best option.
Of course, if your travel is imminent, then you should call (kindly!) until you can get the reservation pushed through. Sitting at the airport waiting for your ticket to catch up with you is miserable.
Does anyone else have tickets stuck in the queue? How long have you been waiting?