Yesterday I flew US Airways A330 business class from London to Charlotte. It was my backup option, after unsuccessfully trying to get onto a wide open American flight between London and New York.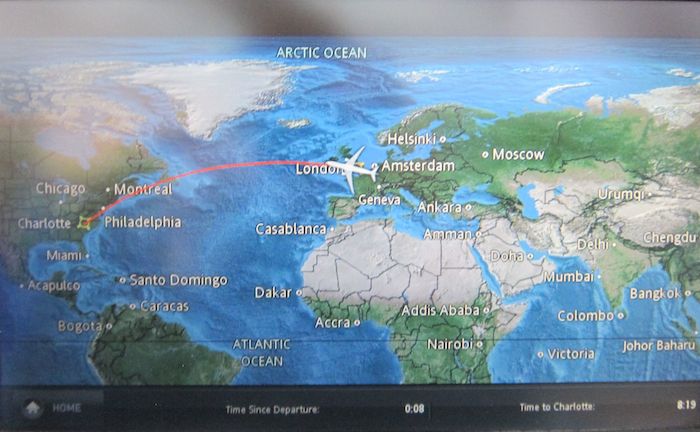 Airshow between London and Charlotte
I was curious to try US Airways business class again, after my flight on them last October between Charlotte and Paris. As some of you may recall, Ms. Peggy was serving my aisle on that flight (and use of the word "serving" is very generous), and suffice to say she left a sour taste in my mouth about the experience.
So how did this flight stack up?
US Airways A330 Business Class Seat
As much as they're typically not thought of as a premium airline, US Airways was actually the first to introduce reverse herringbone seats in business class. Not surprisingly, since they were the first to install the seats they're no longer the best, as the subsequent airlines to install these seats tweaked them for the better.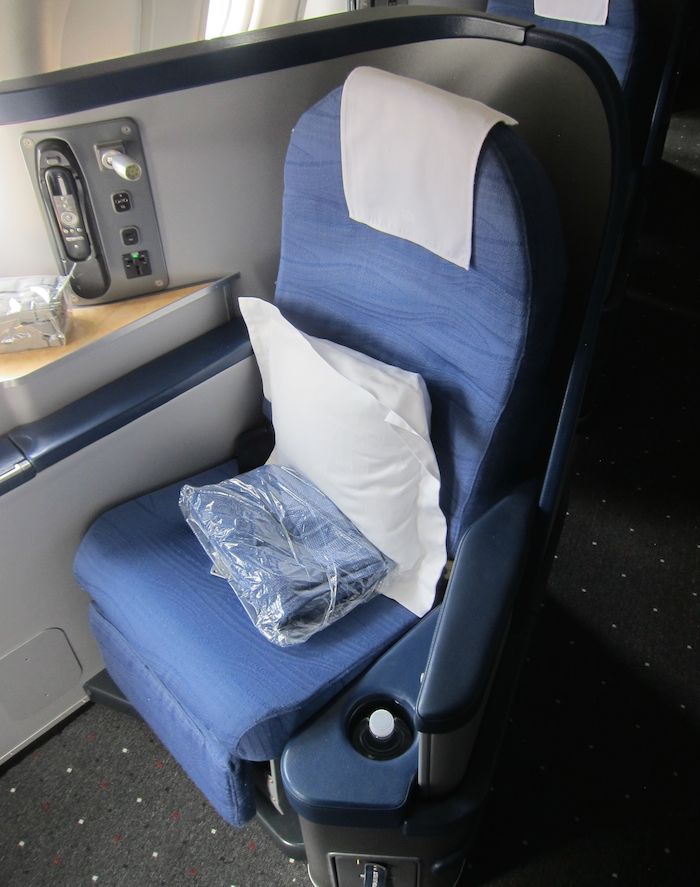 US Airways A330 business class seat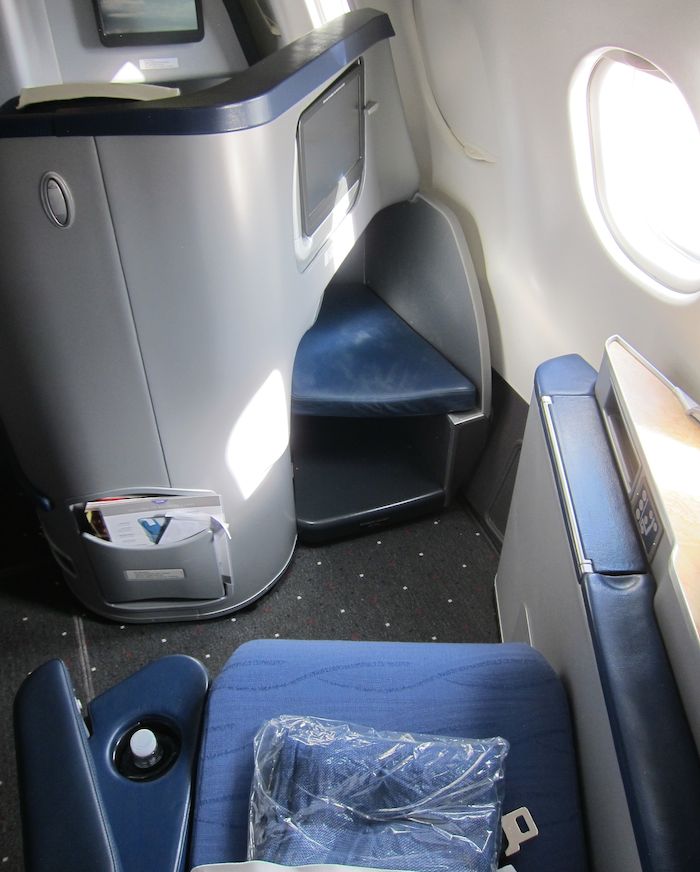 US Airways A330 business class seat
That being said, the seats are super comfortable, and with just 20 seats in business class it's actually a private experience (keep in mind American has 16 seats in first class on their 777-200s, so the cabins are almost the same size).
There are aspects of the seat I'd of course change. Probably my biggest complaint is that there's not much privacy around the head. Both American and Cathay Pacific have "wedges" along the side of the seat for added privacy. With US Airways you look directly at the head of the person in front of you.
Still, this is a really solid hard product, especially for a transatlantic flight. The flight time was 8hr35min, and I slept for over five hours. That's among the most I've slept on a transatlantic flight in a long time (then again, that might have more to do with my exhaustion than anything else).
US Airways Business Class Service
Service on this flight was really, really good. Without stereotyping too much, the service I received was kind of what I was expecting from a crew based in Charlotte. They were friendly and personable, and mostly seemed to reside somewhere in Georgia. I was being served by Mallorie, and she couldn't have been nicer.
She was extremely efficient and attentive, and even proactive. For example, when she saw the ice in my Diet Coke was running low she proactively brought me another glass with ice. My request for a cappuccino wasn't met with an eye roll, even though I asked for one just an hour before landing (that would be too much to ask of some crews).
So yeah, it was among the best service I've received on a US airline.
US Airways Business Class Food
The food was fine — nothing more, nothing less.
The meal service began with drinks and (not warm) nuts.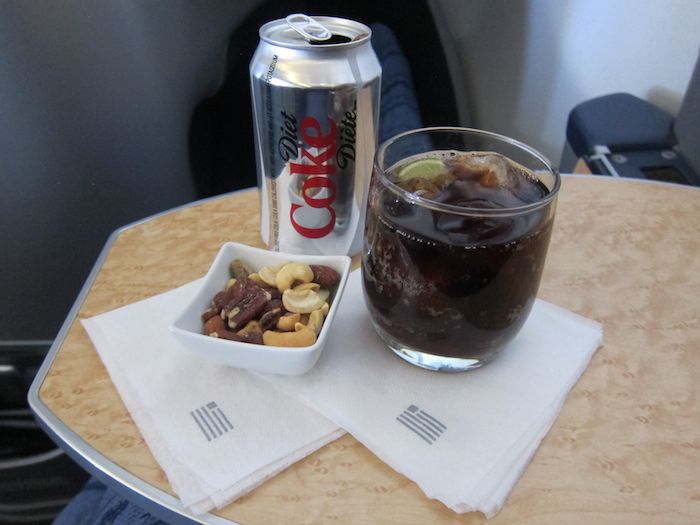 US Airways business class hot nuts and drinks to start

That was followed by the appetizer and salad — chicken with tzatziki sauce, arugula cream cheese, and cream cheese stuffed baby peppers, along with a salad with sundried tomatoes and pine nuts.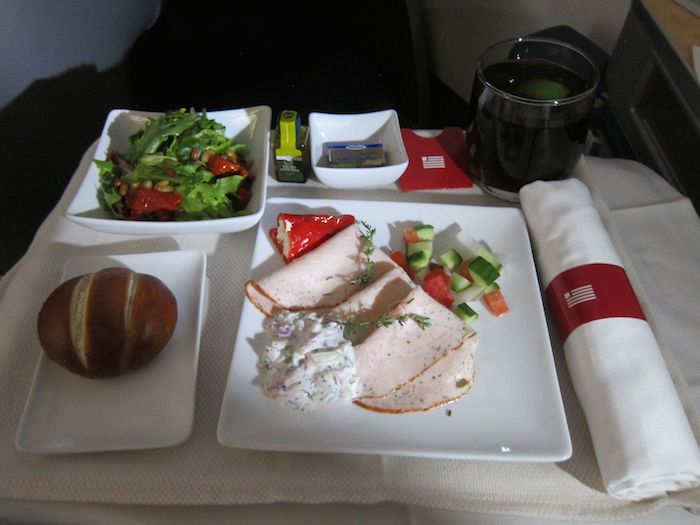 US Airways business class salad and appetizer

The main course was parmesan crusted roasted cod with mushroom risotto and grilled vegetables. Take note kids, if it sounds too good to be true, it probably is… especially on a US airline. While the risotto and veggies were fine, the cod was chewier than Swedish Fish.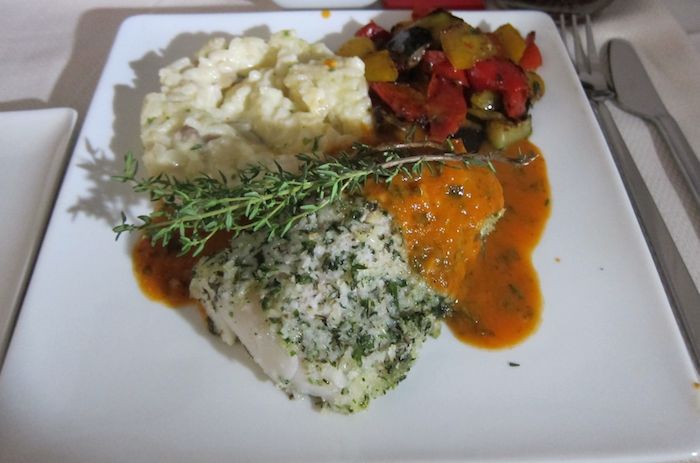 US Airways business class main course

For dessert was an ice cream sundae.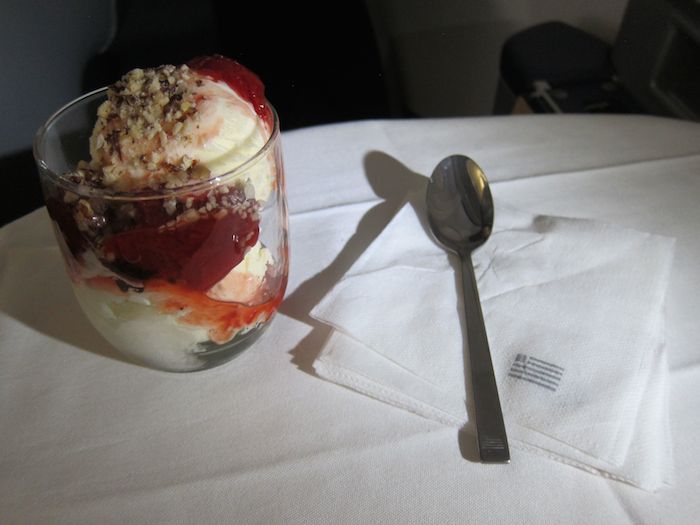 US Airways business class dessert
Then prior to arrival was a decent salad with a turkey and stuffed pepper skewer.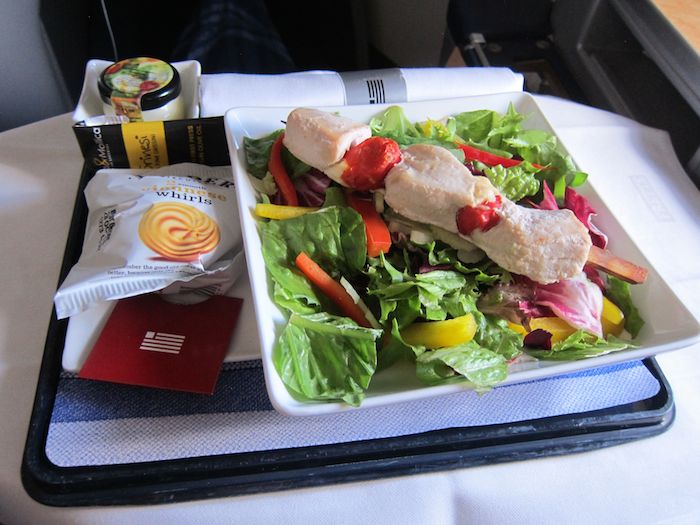 US Airways business class pre-arrival meal

US Airways Business Class Amenities
As part of the merger, US Airways has started offering Bose headphones in business class, which is awesome.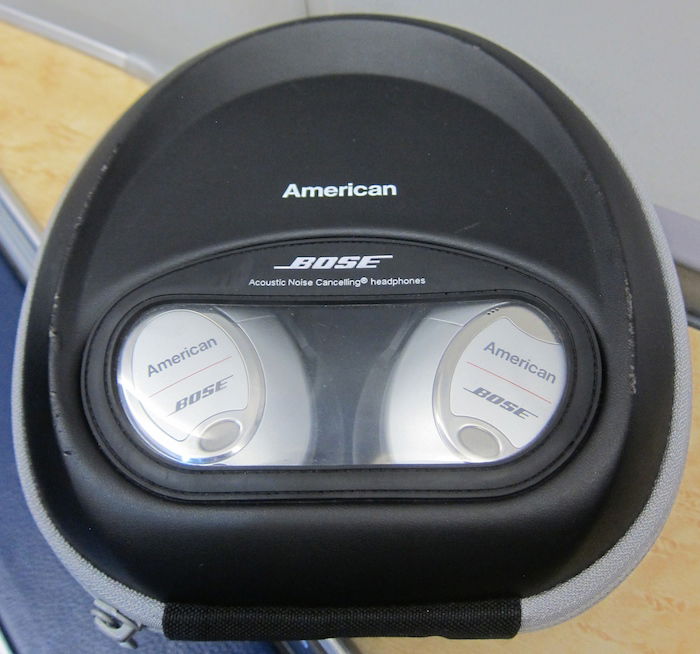 US Airways business class Bose headphones

Then they had the standard American amenity kit — meh, one of the few amenity kits I don't take with me.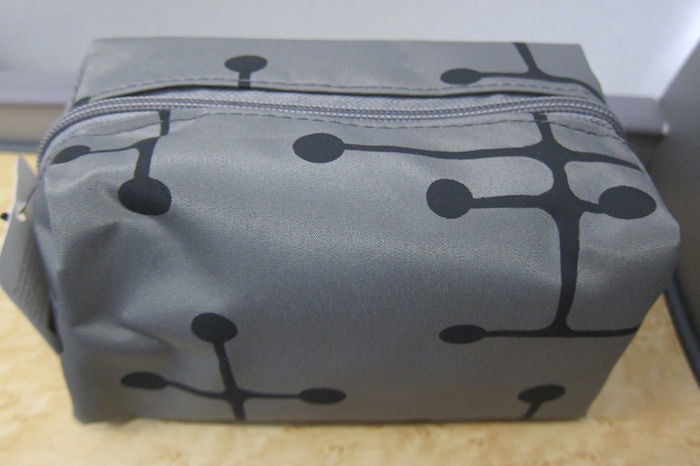 US Airways business class amenity kit

Then there was a pillow and blanket at my seat. The blanket is roughly 143x better than what they have domestically (which could easily be mistaken for a pantyhose) and the pillow is okay as well.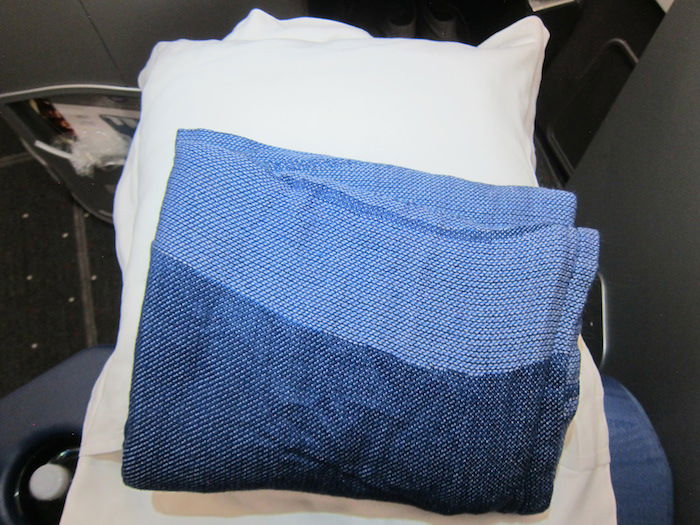 US Airways business class pillow and blanket

US Airways A330 Business Class Bottom Line
Transatlantic business class is all about the seat, and in that regard US Airways has a really solid product. They don't offer the best reverse herringbone seat in the industry, though unlike a vast majority of airlines, at least they have a reverse herringbone seat.
The service on this sector was exceptional as well, while the food was mostly edible.
All things considered I think US Airways offers a solid business class experience for transatlantic flights on their A330s. I'd certainly take them over most airlines without reverse herringbone seats.
If you've flown US Airways transatlantic business class, what was your experience?