With the situation going on in Hong Kong, we've seen some airlines greatly adjust capacity there in light of decreased demand. All airlines seem to be struggling in Hong Kong. Some are choosing to continue operations as usual, realizing the long term importance of the market, while other airlines are cutting capacity, either in the short-term or permanently.
United has already hugely cut back capacity to Hong Kong, and they've just announced yet another adjustment to their capacity in the market.
United's Hong Kong Cuts Up Until Now
Before this whole situation started, United operated daily flights to Hong Kong out of Chicago, Newark, and San Francisco. On top of that, they were supposed to launch a second daily San Francisco to Hong Kong flight as of late October 2019.
Since then: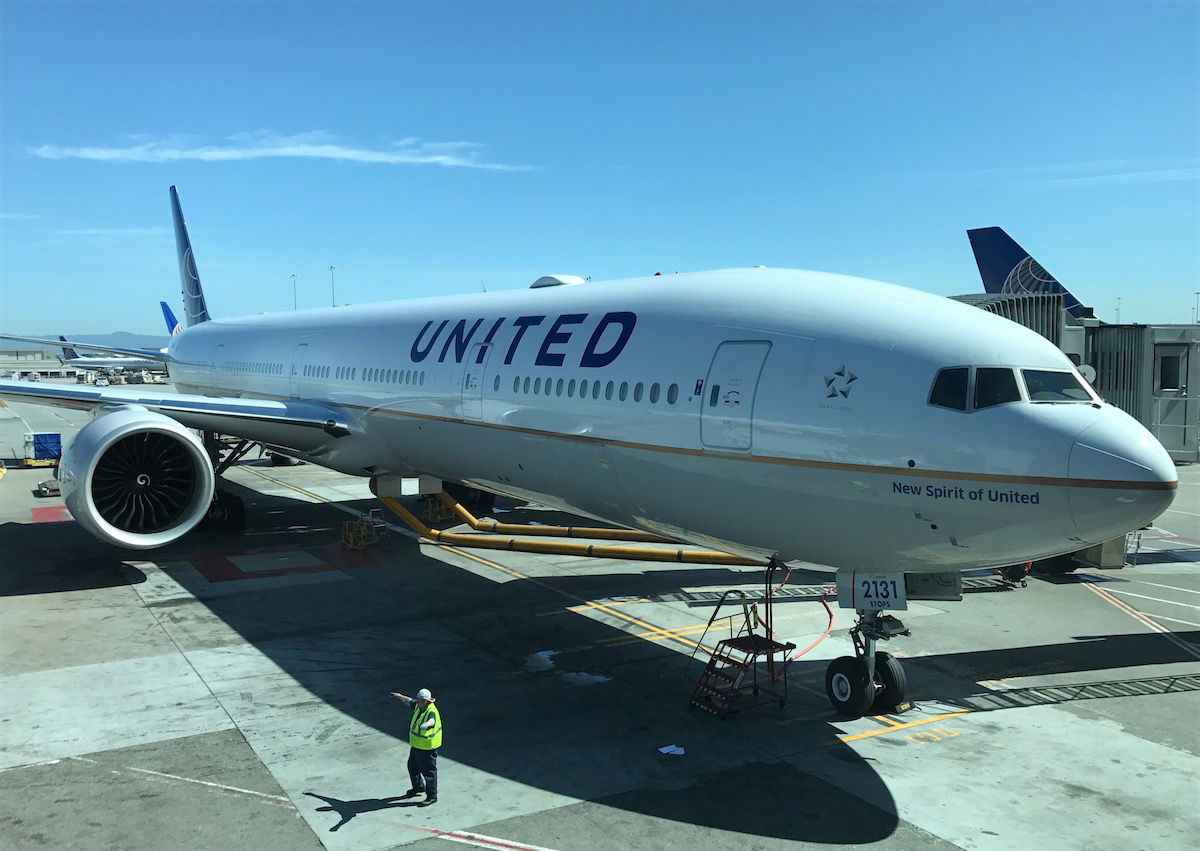 United has already stopped flying 777-300ERs to Hong Kong
United's Further Hong Kong Cuts
Well, it appears that there are more (temporary) cuts coming to United's Hong Kong route network, as the airline is managing capacity in a very active way.
Newark to Hong Kong Service Reductions
First of all, between January 12 and March 27, 2020, United won't be operating their Newark to Hong Kong route on a daily basis. Instead the route will be operated anywhere from 2-3x per week.
The route is generally being operated three times per week, but for the weeks of January 19, February 9, and February 16, the route is only being operated 2x weekly.
Equally interesting as the cuts as such is how precise these flight cancelations seem to be, presumably based on demand. For example, the week of January 19 the 2x weekly flights operate on Tuesday and Friday, while the week of January 26 the 2x weekly flights operate on Tuesday and Thursday.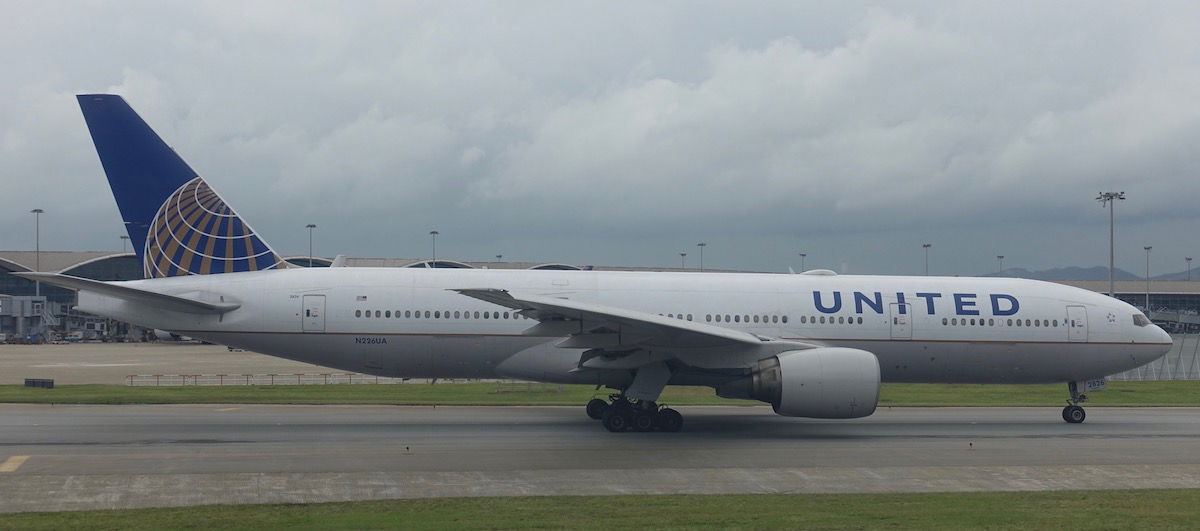 United has reduced Newark to Hong Kong frequencies significantly
San Francisco To Hong Kong Service Reductions
While not quite as drastic, for three weeks in January and February 2020, United won't operate a full two daily flights between San Francisco and Hong Kong. Instead they'll operate one frequency daily, and the other frequency 5x weekly.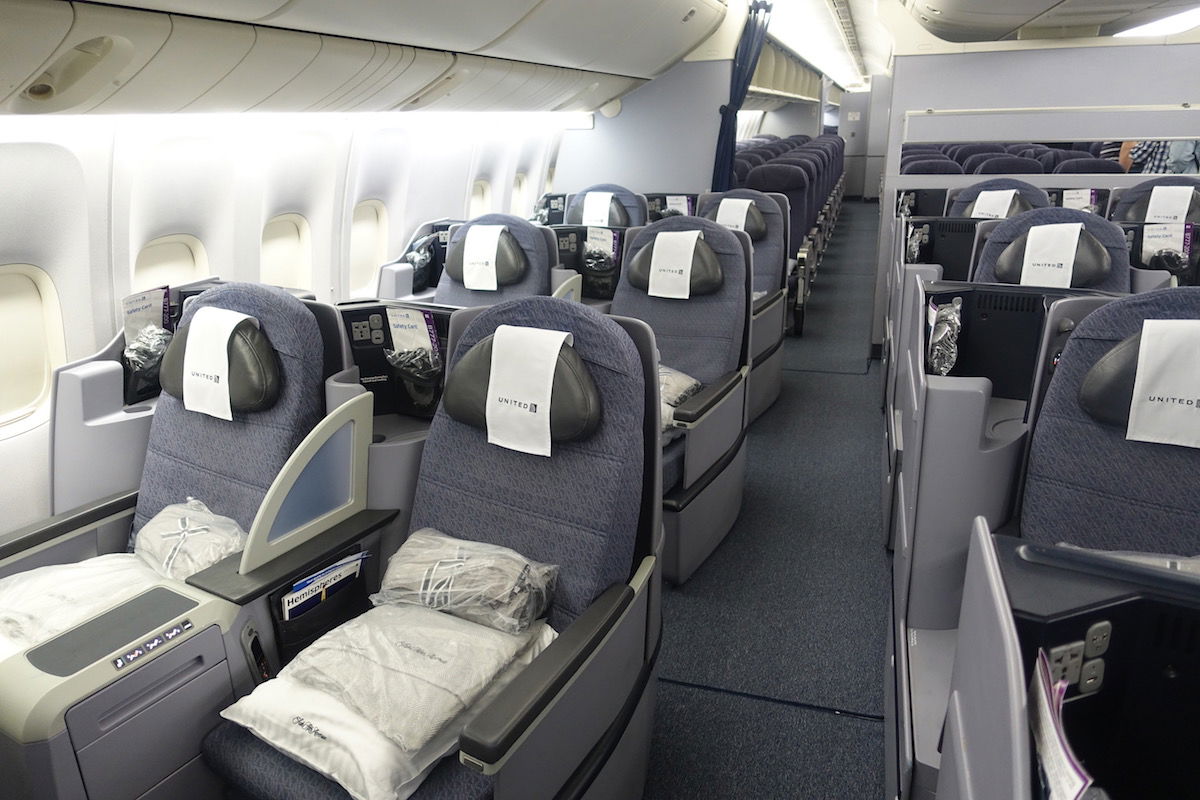 United is just flying their old business class to Hong Kong at the moment
Bottom Line
United is hugely scaling back Hong Kong service, though that's not much of a surprise.
To put this into perspective, on January 20 United was originally supposed to operate four flights to Hong Kong — two out of San Francisco, one out of Newark, and one out of Chicago. Instead they'll operate a single flight to Hong Kong that day, on a 777 from San Francisco featuring their old business class seats.
Perhaps saddest of all is that even after all four of those flights have been consolidated, that one flight to Hong Kong shows just 12 seats taken in business class (though admittedly seatmaps aren't always an accurate indicator of how many people are booked).
Ultimately I can't fault United for this, and if anything I'm impressed by the precision with which they're trimming their Hong Kong routes, where the cuts vary week-by-week. Of course that doesn't exactly put customers at ease when booking United, since you wonder how much longer these cancelations will occur. If you're booking United to Hong Kong right now, could it be that your flight ends up being canceled?
Have you been impacted by United's Hong Kong route cuts?