The Boeing 737 MAX has been grounded since mid-March, and there have been a lot of questions about when the plane will be back in the air (the FAA now says it could be flying again as early as late June). Last week we learned that Boeing completed the software update we've been waiting for on the plane.
The 737 MAX certification process is an uphill battle
The next step is for the 737 MAX to be certified by relevant authorities globally. That may be more of a challenge than initially expected, given what has come out regarding the initial certification process of the 737 MAX. It's anyone's guess if the plane will once again be flying within a week, a month a year, or… well, who knows.
One thing is for sure — once the 737 MAX is back in the air, Boeing and airlines will have to work hard to convince passengers the plane is safe to fly. Not just because the 737 MAX had two crashes, but because the whole process that led to the plane being certified to begin with was questionable.
In other words, why should consumers trust Boeing and the FAA telling us that the plane is safe to fly when they said exactly the same thing before two planes crashed, and when they were rallying against the plane being grounded to begin with (shortly before the plane was grounded, Boeing's CEO even called President Trump begging him not to ground the plane)?
What United's CEO says about the 737 MAX
It's interesting to see how airline executives are talking about the 737 MAX. Some airlines have invested billions of dollars in these planes. So while I don't question that safety is their top priority, they also have a big incentive to get these in the skies as soon as possible, and for customers to be comfortable flying them.
Yesterday United CEO Oscar Munoz said he plans to be on the first United Boeing 737 MAX flight, once the plane is back in service. That's certainly a nice gesture, and goes a long way to showing his confidence in the plane. As he said:
"Just because somebody says it's safe, you as the flying public aren't just going to get on the aircraft."
I've also asked in the past how airlines will handle situations where passengers find themselves booked on a 737 MAX and want to rebook on another flight. Munoz says that "if people need any kind of adjustments, we will absolutely rebook them."
We'll have to wait and see how that works in practice, but I think a policy like this is vital at all airlines flying the 737 MAX. Many people are scared of flying to begin with, and to have the most modern jet out there have two crashes just months apart is a perfectly valid reason to be concerned.
What American's CEO says about the 737 MAX
NBC's Lester Holt sat down with American CEO Doug Parker recently as well. While Parker doesn't go so far as to promise waivers for passengers or to say he'll be on the first flight, he does say he has confidence in Boeing, and if American pilots are comfortable flying the plane so is he.
He acknowledges how bad this whole thing has been for the aviation community, and also acknowledges that it's understandable that people will initially be hesitant to fly this plane again.
Perhaps most interesting are his comments regarding American's product (which has little to do with the 737 MAX). A few of my favorite quotes:
"Our product at the same price is much better than you're going to find on other airlines charging similar prices."

"We listen to our customers all the time. We are working really hard to make sure our product is improving."

"We're making enormous investments in customer service and brand new airplanes like this."

"In general what our customers really value, and always have and always will, is reliability."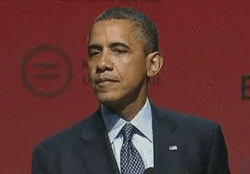 Bottom line
Even once the 737 MAX is back in the skies, airlines will have their work cut out for them convincing passengers that they should fly the plane. I think United is on the right track by putting their CEO on the first flight and also giving passengers flexibility to change flights if they're booked on the 737 MAX.
We'll have to wait and see how this plays out…