Hello from New York! We just flew Ukraine International Airlines from Kiev to New York, which sure was an interesting note on which to end this trip. After being very pleasantly surprised by Aeroflot and Air Serbia, and after having a good enough experience on Azerbaijan, I was hoping that maybe Ukraine International would be a pleasant surprise as well.
Well, I try to generally be a positive person, so I guess Ukraine International was a pleasant surprise… in a different way.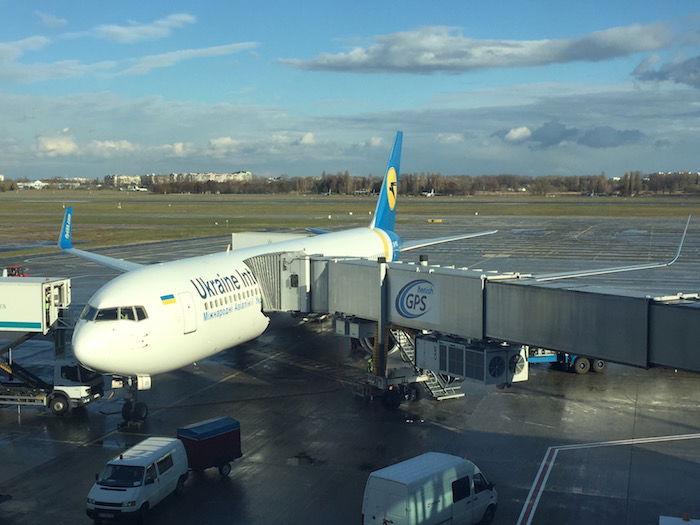 Here are six things that made our flight in Ukraine business class fantastic:
The cabin is intimate
With just 12 recliner seats, the cabin has a sense of coziness you don't find in many other products nowadays. You'll get to know the person seated next to you, you'll get to know the person seated in front of you, etc. It's hard not to.
Heck, there might even be a sense of allegiance among passengers when everyone has the same reaction of "holy %*&@, this is business class in 2016?!?"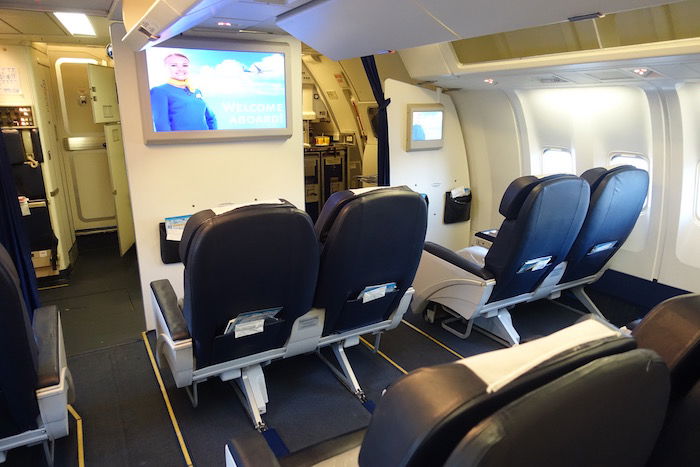 The seats are cozy
When Singapore Airlines introduced their new business class seat about a decade ago, one of the biggest complaints was that the seat is too wide.
That's a problem Ukraine Airlines doesn't have. They know passengers like to be cozy, and they've incorporated that into all classes of service on this plane.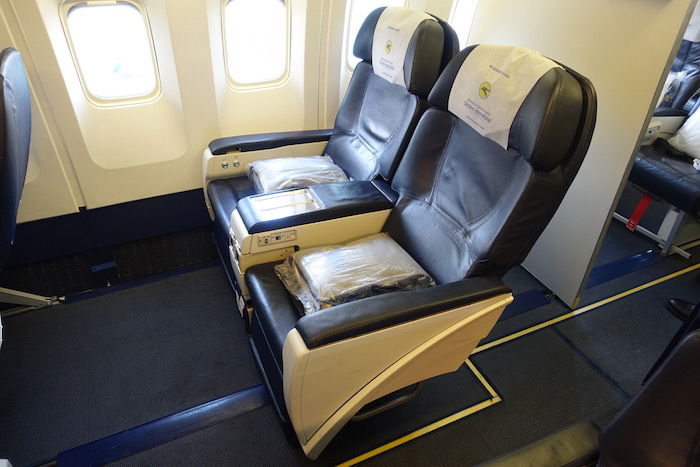 While I don't typically travel with measuring tape, I'd estimate that Ukraine's business class seat is between 17 and 18″, which is about average for an economy seat (that estimate comes from putting my 13″ Macbook Air on the seat, and then placing my iPhone 6 next to it; the iPhone wouldn't quite fit).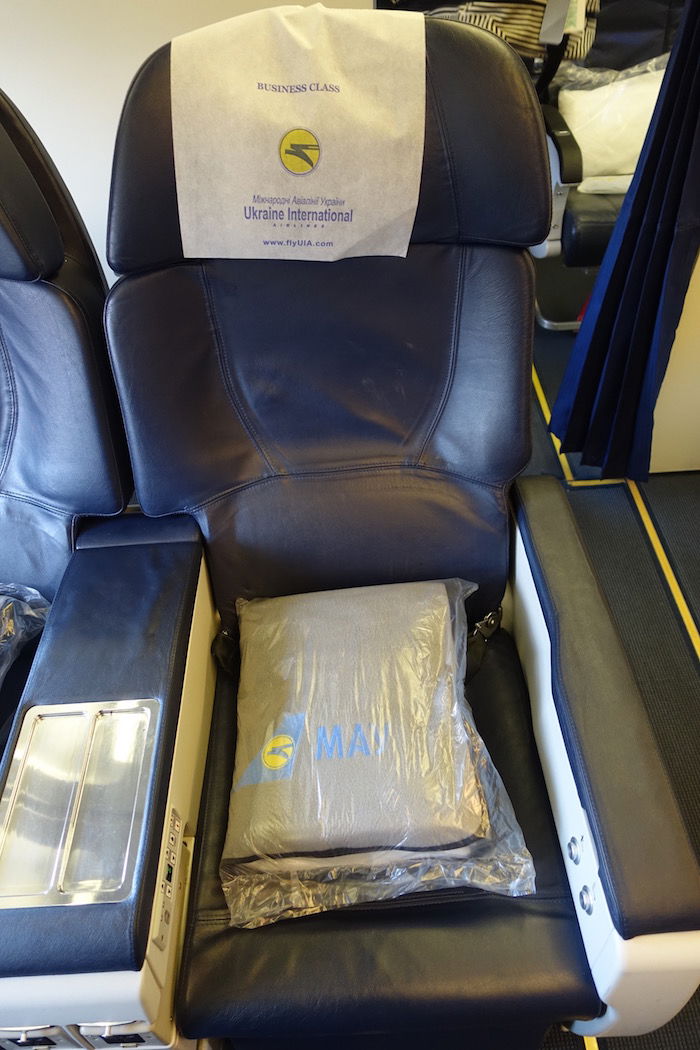 That width is average for an economy seat, though not average for Ukraine's economy seat. They're one of only a couple of airlines in the world that puts eight seats per row in 767 economy (the standard is seven).
You'll truly be able to disconnect
Life can be busy, and often we don't take enough time to truly disconnect. That's easy to do on Ukraine. There's no personal entertainment, even in business class, but rather just a monitor on the bulkhead. Furthermore, their power ports don't work, so eventually you'll be left time to ponder life's greater questions.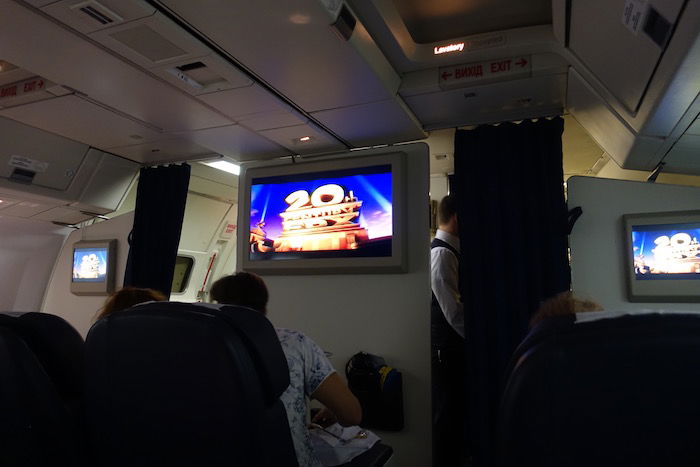 You'll get a great night of sleep… on landing
On westbound transatlantic flights it can be easy to sleep the whole way if you have a flat bed, and then you'll be wide awake when you land, and not be able to sleep at night. I can assure you that won't happen after flying Ukraine, thanks to the tight seats, lack of recline, bright monitors at the front of the cabin, and horrible bedding.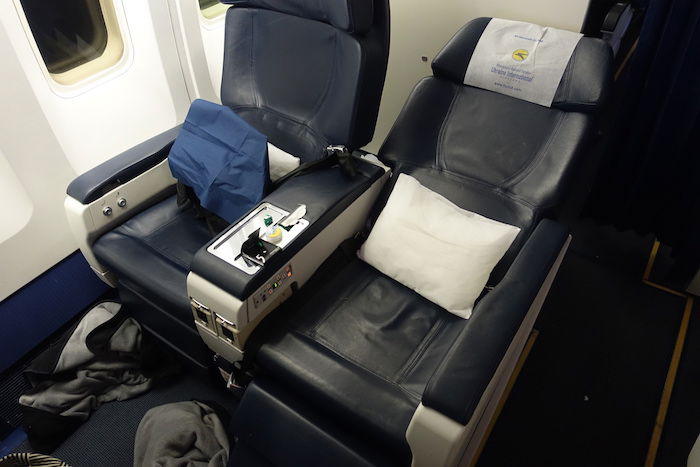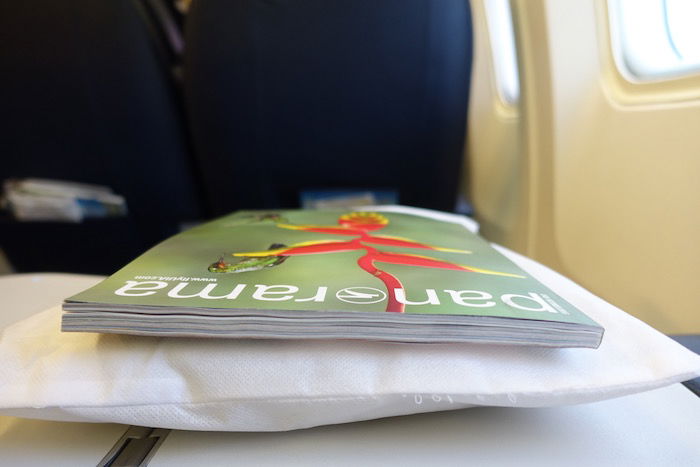 You won't miss your connection in Kiev
Making a connection can be stressful, even if you plan plenty of time. Even though Kiev Airport has a pretty frustrating transfer process, the good news is that we had no trouble making our connection thanks to a short five hour delay on our flight to New York.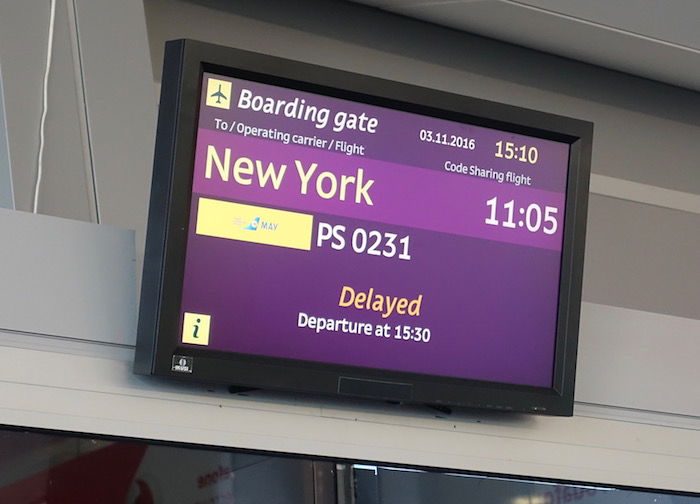 You won't overindulge
Flying premium cabins on top carriers can be downright unhealthy, thanks to the huge meals many of them serve. That won't be a problem on Ukraine International. The starter for the first meal? Salmon. The main course? Salmon. The starter for the second meal? Salmon. The main course for the second meal? Salmon.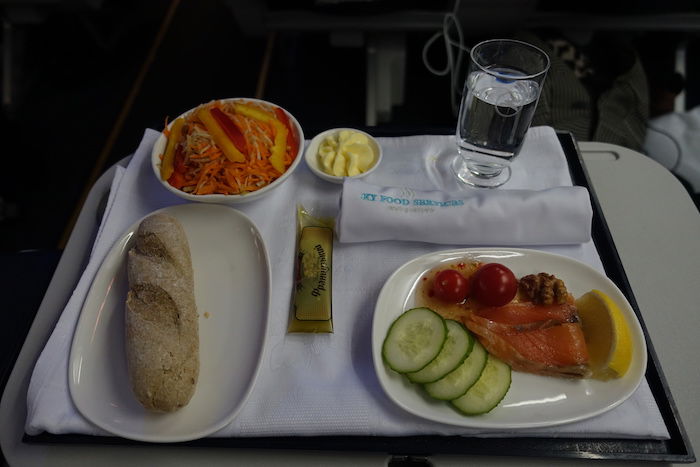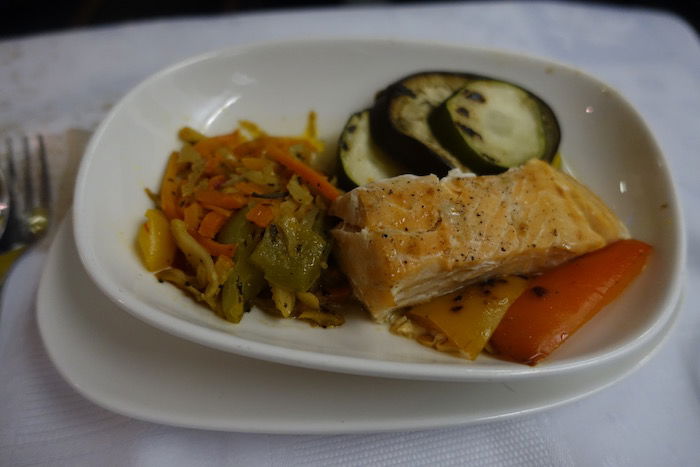 Also, it can be tempting to consume a fair amount of champagne when you have access to Dom, Krug, etc. Don't worry, Ukraine's champagne cava selection gives China Southern a run for their money.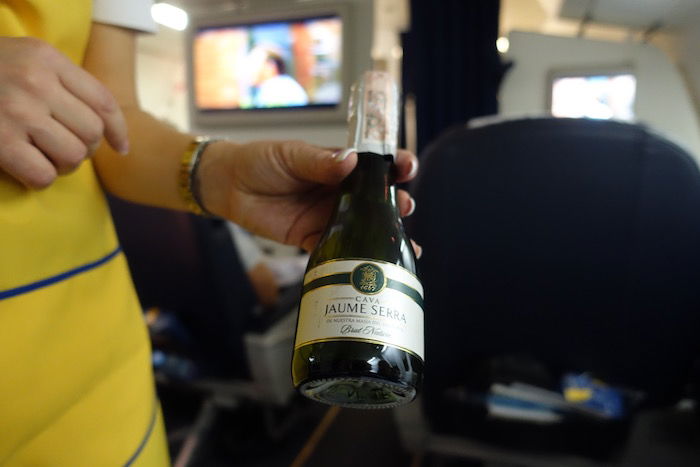 So yeah, there you have it…