Delta Air Lines and Virgin Atlantic have developed something of a solid partnership lately, to the extent you can call it a "partnership" when one airline owns 49% of the other (hint: Delta's taking the wheel in this situation and Virgin's riding shotgun).
In a somewhat brilliant cross-marketing move, the two airlines have jointly opened a bar and lounge at London's O2 Arena, "NY-LON." (NY-LON referring to the two transatlantic financial capitals, not to the apparent primary ingredient in Virgin's seared tuna steak.)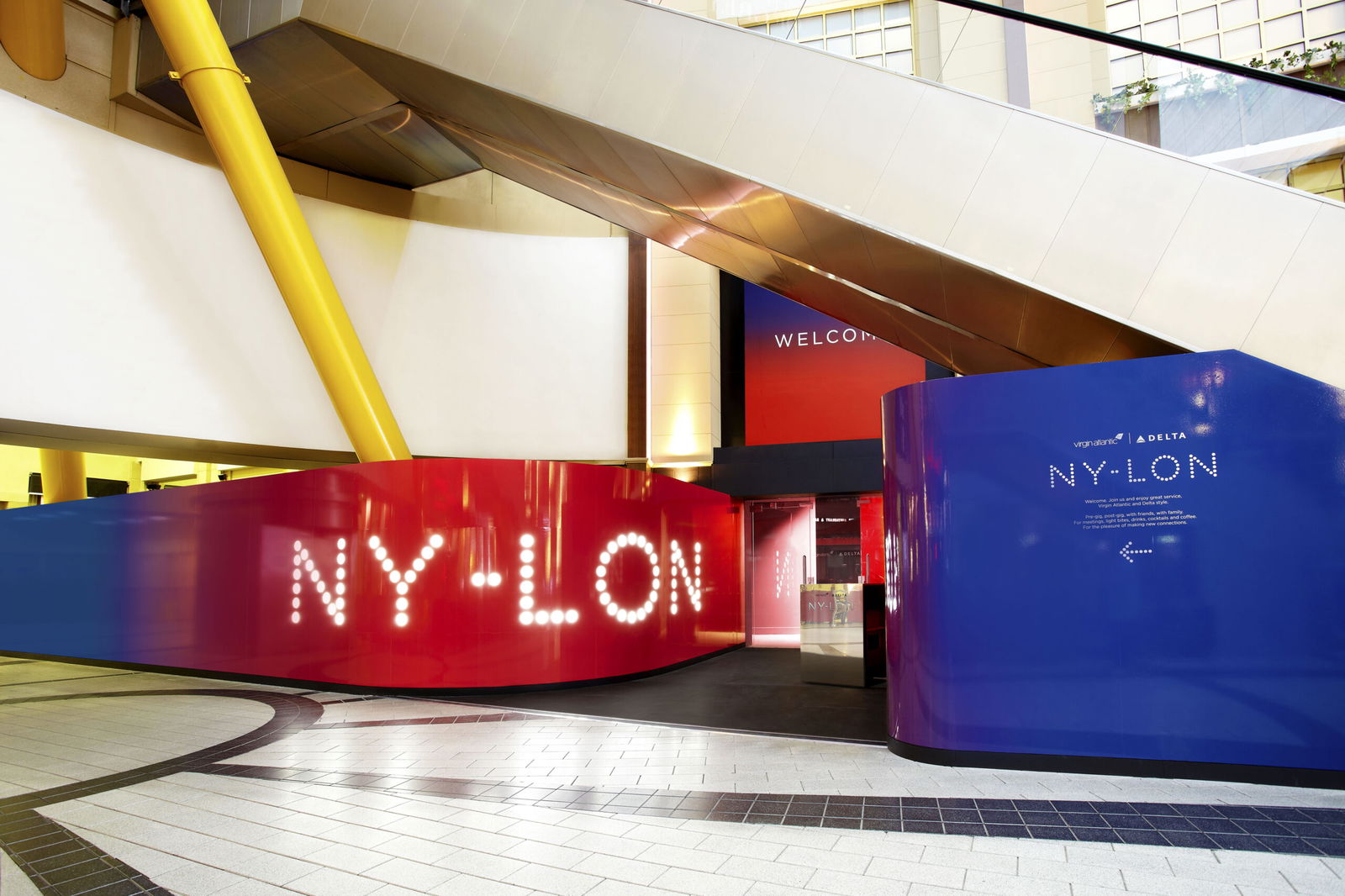 Though NY-LON is located within the O2, it appears to be open to the public seven days a week, from 12 noon to midnight, regardless of whether the O2 is hosting an event.
"The opening of NY-LON is yet another example of the Virgin Atlantic and Delta partnership doing things differently," said Reuben Arnold, Virgin Atlantic's Senior Vice President of Marketing and Customer Experience. "London is an iconic city and by bringing a taste of our capital together with one of the Big Apple, we're sure this will be another winning combination."

The aviation-themed lounge, built around a bespoke bar replicating an aircraft engine, is far more than just somewhere to grab a quick pre-concert drink. Open daily from midday to midnight, NY-LON serves light bites and beverages inspired by the airlines' heritage. Menu highlights include the Brooklyn crab salad and Billingsgate fish pie, which can be enjoyed with a range of cocktails, including the London Vesper and Stateside.
The website for the lounge is well-designed, and the space looks stunning.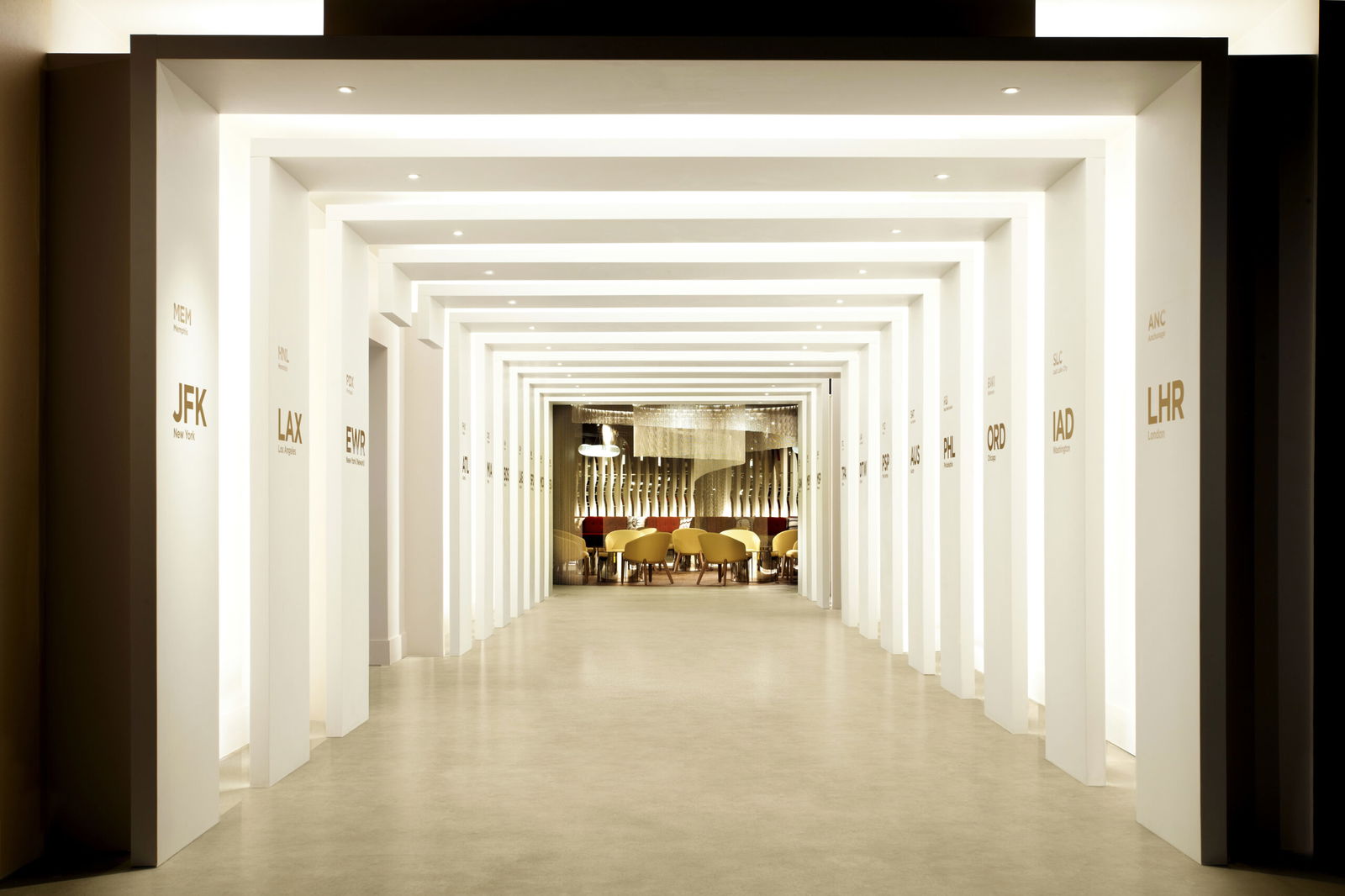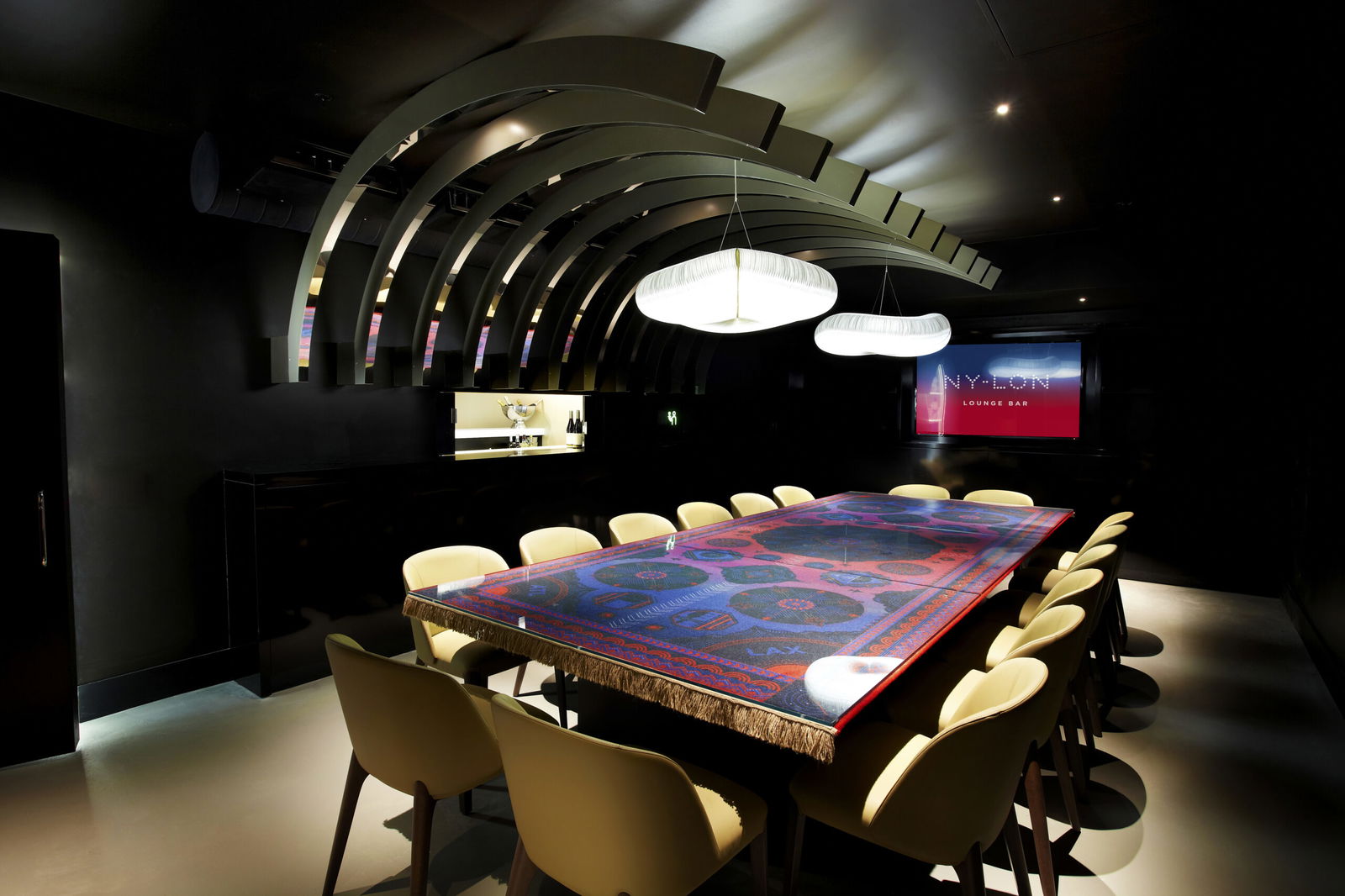 The menu is supposed to be inspired by New York and London, though… you tell me (prices are in pounds sterling, at ~$1.56 to the pound).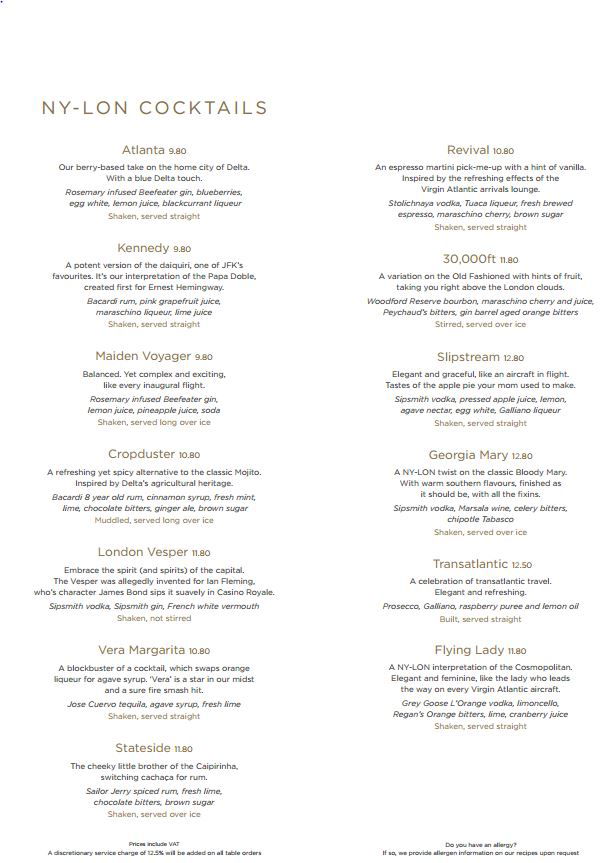 On the cocktail side, we've got an "Atlanta" cocktail, which is sadly not NeNe Leakes' special margarita with orange juice, and a "Georgia Mary," which is different from a regular Bloody Mary insofar as it costs $20. I'd say there's not much nexus here to the whole "New York meets London" theme, though the cocktails are outrageously priced so I guess it's New York-and-London-themed, after all.
(Also, let's not call a cocktail a Cropduster, shall we?)
As for food, there is that famous Brooklyn crab salad.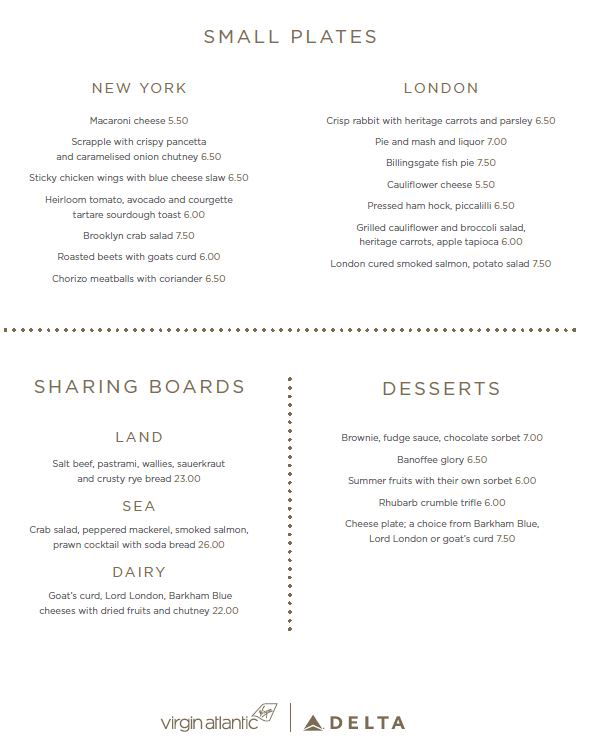 I mean… that's just weird, right? What the hell makes a crab salad Brooklyn? Is the crab wearing chunky glasses and dirty Chuck Taylors? Because otherwise, I think if you told me my blue crab came from the waters of the Gowanus Canal, I'd politely send it back.
Color me surprised, too, that scrapple is on the menu representing "New York." Scrapple is a disgusting (-sounding; I've never tried it myself) delicacy unique to Pennsylvania that not only has nothing to do with New York, but should not be on a menu in London representing the culinary riches of the United States. I'll let Wikipedia fill you in on scrapple:
Scrapple is typically made of hog offal, such as the head, heart, liver, and other trimmings, which are boiled with any bones attached (often the entire head), to make a broth. Once cooked, bones and fat are removed, the meat is reserved, and (dry) cornmeal is boiled in the broth to make a mush. The meat, finely minced, is returned to the pot and seasonings, typically sage, thyme, savory, black pepper, and others are added. The mush is formed into loaves and allowed to cool thoroughly until set. The proportions and seasoning are very much a matter of the region and the cook's taste.
Yum!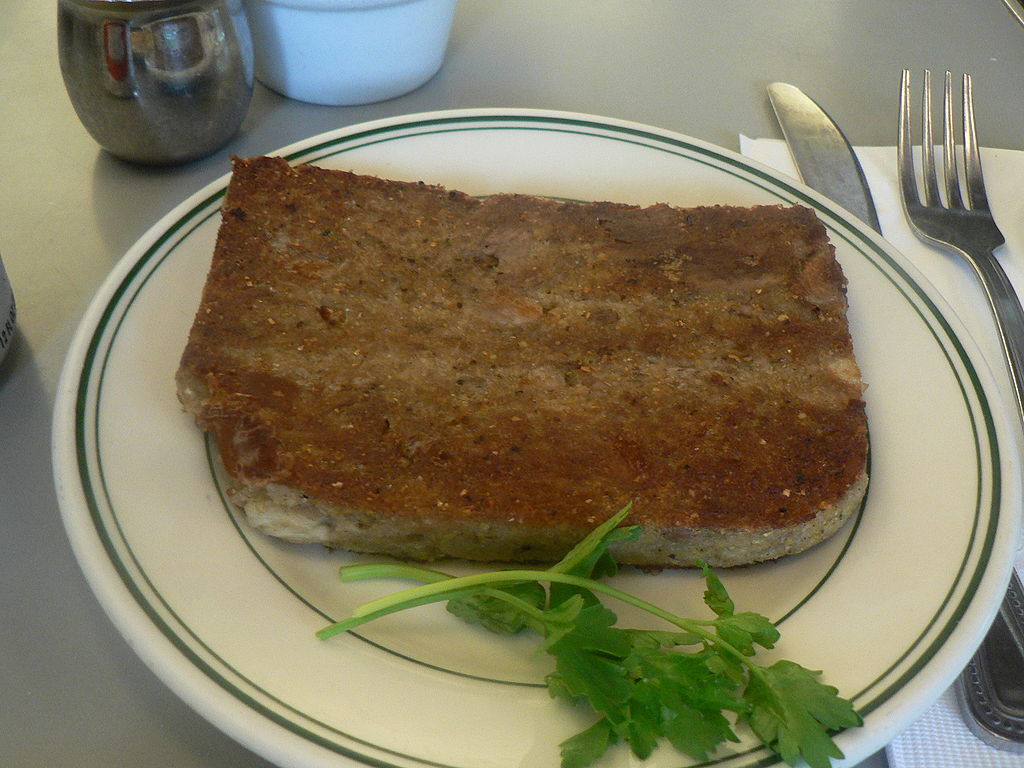 As for whether the "London" cuisine is actually representative of London or is equally head-scratching, I'll leave that to the UK commenters, who are going to roast me over the coals anyway for this post, as I was accused of stoking fervent anti-British sentiment with my Virgin Atlantic Upper Class trip report just this past month.
Anyway, puzzling menu items aside, NY-LON looks truly swanky, and a great option for Delta and Virgin frequent flyers before and after events at the O2, since there are apparently discounts offered to Medallion and Flying Club elite members.
It's also a really cool marketing idea and a way to get the fun parts of the Delta and Virgin Atlantic experience without buying a plane ticket.
In fact, seems like the perfect spot to go to before a One Direction concert, no?