Alitalia might be in bankruptcy and on perpetual life support, but that won't stop them from looking fashionable. In-mid 2016, Alitalia rolled out new uniforms for their employees, which were inspired by Etihad. This was part of a larger rebranding for the airline. Etihad took over a bunch of struggling airlines, tried to make them look more fashionable, and was shocked when that didn't lead to profitability. Who would've guessed?
Tiffany wrote about the uniforms at the time and thought they were retro and awesome-looking, and I quite agree.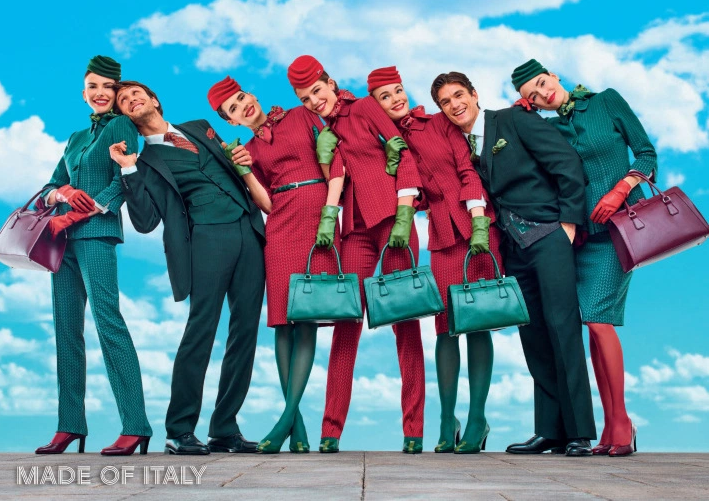 While the uniforms may look nice, the issue is that apparently employees are finding them to be extremely uncomfortable. As a result, Alitalia has been working on creating new uniforms since late last year. We now know what these new uniforms will look like.
Alberta Ferretti unveiled Alitalia's new uniforms today at the opening of Milan Men's Fashion Week. Here's how the new uniforms are described:
Alberta Ferretti has created a new uniform that is timeless and elegant, dedicated to the Italian airline's land personnel and inflight crew, including a suit for men and a skirt suit and dress for women. The pieces are created in a seasonless lightweight fine gauge blue wool that is breathable to ensure comfort and allow movement during flights and all airport activities. The clothes are customized with satin gold buttons engraved with the "A" for Alitalia, and the women's jackets are marked at the waist with a gros-gain ribbon in the Italian tricolor of the flag.

The outerwear includes raincoats made of cotton and waterproof nylon, for both men and women, finished with a removable lightly quilted lining.

The look includes cotton poplin blouses with pocket detail, foulards and ties in matching silk twill, leather gloves and wool knitwear. For the in-flight crew, Ferretti designed a vest and an Alitalia logoed jacquard apron style dress.
Alitalia says that they hope these uniforms combine practicality and elegance to ensure the well-being for all occasions and every season. Here's what the designer of the uniforms and Alitalia's chief commercial officer had to say:
"The idea of bringing creativity, elegance and the quality of our country around the world, aboard Alitalia, makes me very proud. I am happy to present this project during Milan Fashion Week in the prestigious official space of the Palazzo Reale in Piazza del Duomo", says designer Alberta Ferretti.

"The collaboration with Alberta Ferretti brings prestige to Alitalia. The new uniforms represent the work of thousands of coworkers and colleagues who perform the very crucial of ensuring that passengers experience unique and high quality travel everyday. For this reason, we deem it necessary to guarantee the utmost comfort and well-being during their daily activities", states Fabio Maria Lazzerini, Chief Commercial Officer and Revenue Management of Alitalia.
And here are the new uniforms: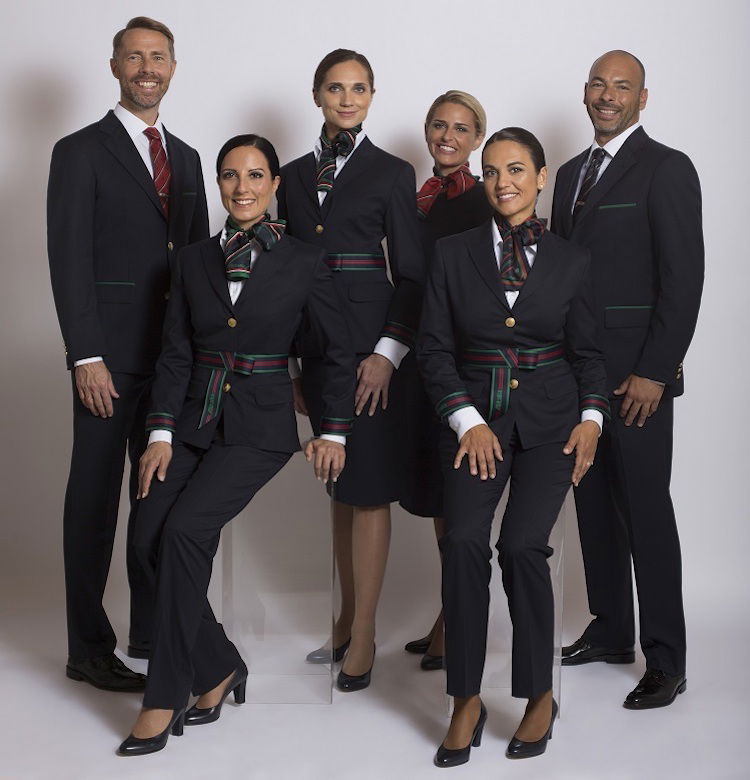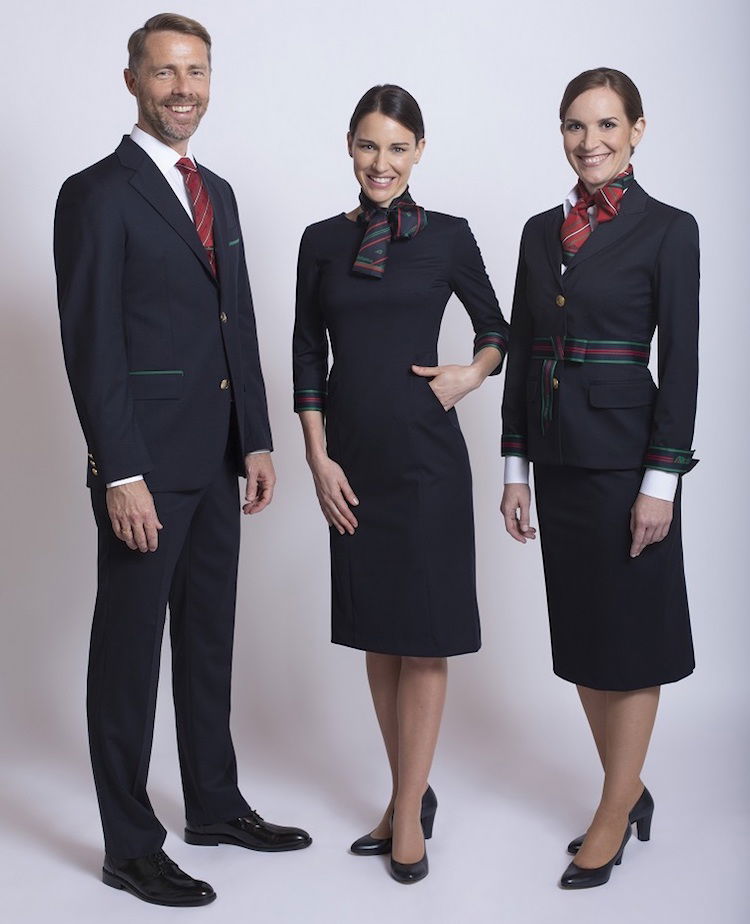 I'm not really sure what to make of these. Alitalia's previous uniforms were 1960s retro. These look retro, but not necessarily in a charming way, at least in my opinion. I don't know. I'll be the first to admit fashion isn't my thing, but these sort of look to me like uniforms I'd expect to see at an airline that hasn't changed their uniforms in about two decades.
James has written in the past about why it's so difficult to design the perfect airline uniform. It's tough to design a uniform that looks good on all shapes and sizes while also being comfortable. While I think most agree that Alitalia's current uniforms look good, a lot of employees had issues with the comfort of them, and that's a major problem.
As far as I'm concerned, the single biggest positive benefit from a uniform redesign is that it makes employees happy because they're comfortable and proud to wear it. Clearly Alitalia's old uniforms were stylish, but they weren't comfortable. So even if the airline is struggling financially, it seems reasonable enough that they want to ensure their employees are comfortable. Here's to hoping they've tested these sufficiently, so they don't have the same problems that other airlines have had.
What do you make of Alitalia's new uniforms?
(Tip of the hat to @elektrokid11)