Update: Here's a review of Turkish Airlines' new 787-9 business class.
Here's something I didn't see coming. Yesterday it was announced that Turkish Airlines is finalizing an order for 40 Boeing 787-9 aircraft. An order for 40 widebody planes is massive (it's valued at ~10 billion USD), and a big win for Boeing over Airbus, given how competitive the two largest aircraft manufacturers are.
Once the order is finalized we'll get a better sense of whether all 40 orders are firm, or whether those 40 orders include options, where the airline can later decide whether or not they want to take on some of those frames. I suspect the latter is the case given how big the order is. At that point we'll also get a better sense of when Turkish will be getting these planes.
As of now, Turkish's lounghaul fleet consists of 16 A330-200s, 37 A330-330s, and 33 777-300ERs.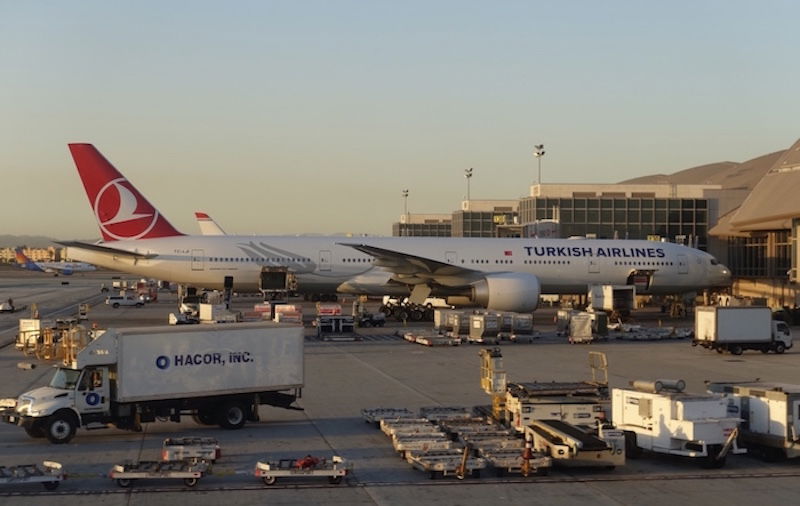 Turkish Airlines Boeing 777-300ER
In terms of size, the 787-9 is somewhere between the A330 and 777-300ER, so my guess is that long term the 787 is intended to replace the A330s. Turkish has a young average fleet age — their A330s are an average of about five years old, while their 777s are an average of about four years old. So short term there's not a need to replace either plane type — we'll see whether this order is intended to expand the fleet or replace the existing fleet once we learn about when they'll take delivery of the planes.
The best part of the announcement is that it shows that Turkish is recovering and looking towards the future. The airline has been hit hard, between their weak currency, airport bombing, military coup that closed down the airport, and general safety concerns surrounding Istanbul. Late last year Turkish began subleasing some of their planes in an effort to cut costs, so an order for 40 planes shows they're confident in the future.
There had been some rumors circulating that Turkish was considering buying some 747-8s, which never made much sense to me. A 787 order seems much more sensible, especially given how Turkish relies on frequencies in many markets to build their route network — that's how they're able to offer service to more countries than any other airline.
This is proving to be a good couple of weeks for the 787, between this and the Malaysia Airlines order.
What do you make of Turkish's 787 order?