Yesterday it was announced that Turkish Airlines is in the process of finalizing an order for 40 Boeing 787-9 aircraft, which is a deal that's valued at over 10 billion USD. This is a huge order, though as of now we don't know all the details yet, including how many of the orders are "firm" rather than "options," what the delivery timeline looks like, etc.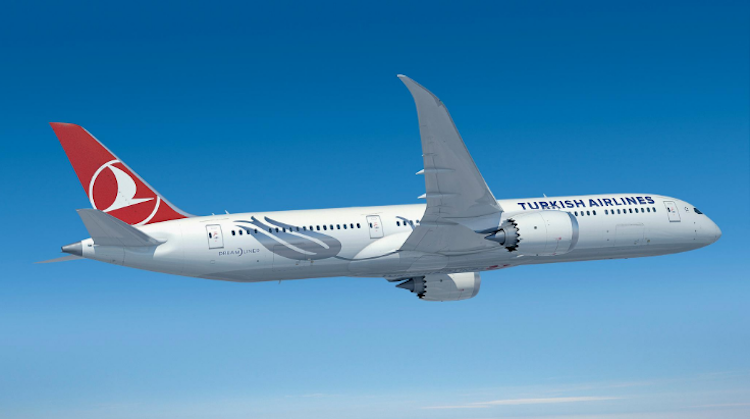 The timing of the announcement coincides with Turkey's president visiting the United States for the United Nations General Assembly, so I think it's safe to assume that the move was at least partly political. If state-sponsored airlines are going to spend billions of dollars on planes, they might as well try to get some political goodwill out of it. At the same time, the 787-9 is a great plane, and long term seems like it would be a great fit for the Turkish fleet.
Well, it looks like the 787 isn't the only plane that Turkish plans on buying.
Reuters is reporting that Turkish is allegedly also talking to Airbus over an order of up to 40 Airbus A350-900 jets:
Turkish Airlines has begun talks with Airbus to buy up to 40 A350 jetliners worth $12.4 billion at list prices, hours after striking a similar deal with its U.S. rival Boeing, people familiar with the airline said on Friday.

Hours later, Turkish Airlines also sought prices for up to 40 wide-body A350-900 jets, the people said. The airline is one of the world's fastest-growing carriers and traditionally maintains a balanced fleet.
It's normal for airlines to buy planes from both Airbus and Boeing, in hopes of getting as good of a deal as possible. I tend to think that nothing is a sure bet until it's actually finalized, so:
I wonder if Turkish's order with Boeing is actually a sure thing; the two companies seem to be in agreement about the order, though until the order is finalized, I tend to think it's subject to change
Could all of this just be a negotiating tactic to get Airbus and Boeing to give them the best deal possible, and they'll end up only going with one aircraft manufacturer?
While Turkish's order with Boeing is supposedly for 40 planes, I wouldn't be surprised if 20 of those are options, and then Turkish strikes a similar deal with Airbus, with a similar number of options, meaning that in the end they're really only committing to 40 longhaul aircraft
I'll be very curious to see how this unfolds over the coming days. Turkish still has a young fleet, so it's not like they need to replace planes overnight. I also can't imagine that they want to almost double their longhaul fleet over the next several years, given that just several months ago they were parking longhaul planes.
Something tells me this situation isn't quite as straightforward as it's being made out to me.