After quite a delay, Turkish Airlines has taken delivery of its first Airbus A350-900. Its interior both isn't what we expected, and is also exactly what we expected…
Turkish Airlines' 787 & A350 order
In the past few years, Turkish Airlines has placed some significant aircraft order to refresh its long haul fleet. In late 2017 the airline ordered 26 Boeing 787-9s, and in early 2018 the airline ordered 25 Airbus A350-900s.
These planes are intended to help Turkish Airlines grow (or at least that was the plan pre-pandemic), and are also intended to eventually replace the existing long haul fleet of A330s and 777s, though those planes still have a pretty young average age.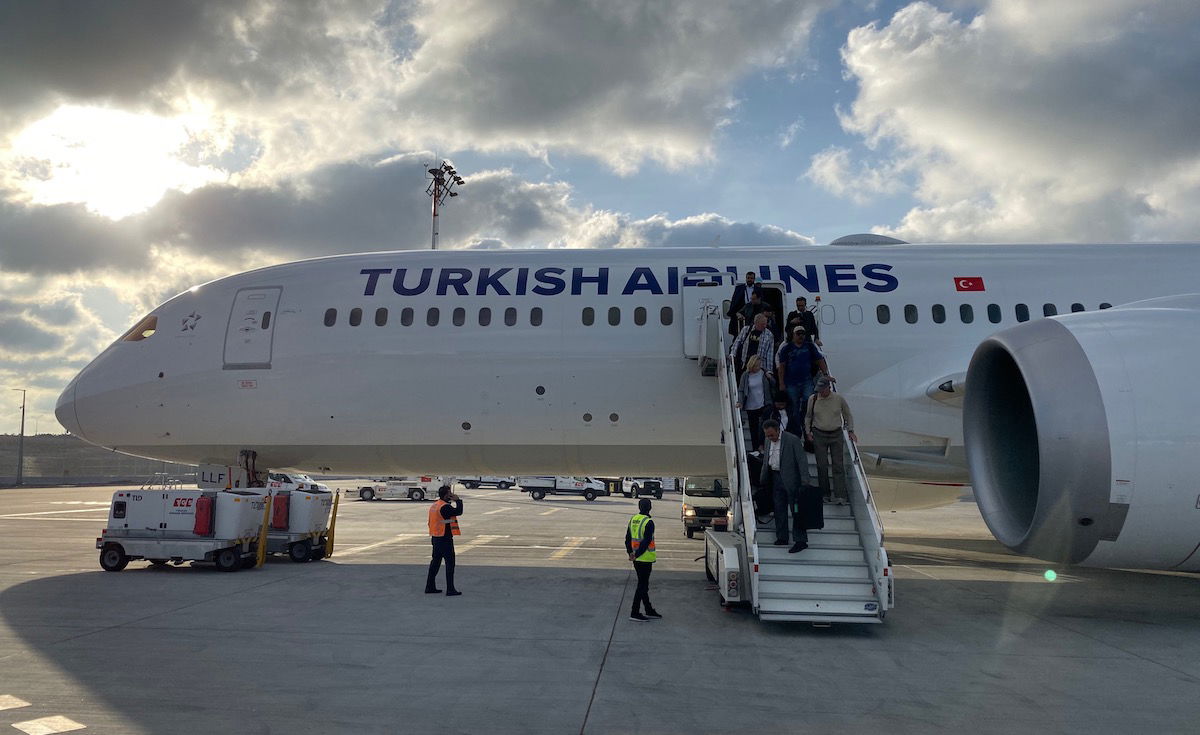 Turkish Airlines Boeing 787-9
Turkish Airlines takes delivery of first A350-900
On Thursday, October 22, 2020, Turkish Airlines finally took delivery of its first A350-900, with the registration code TC-LGA. The plane flew from Toulouse to Istanbul in a flight time of 2hr53min. However, in light of the pandemic there weren't any festivities to celebrate this occasion.
The original plan has been for Turkish Airlines to take delivery of all 25 A350-900s between now and 2023. As you'd expect, there has been talk of Turkish Airlines trying to push back the delivery schedule, so I wouldn't be surprised to see future deliveries happen at a slower pace than initially expected.
Turkish was supposed to take delivery of this first A350 several months back, as the plane had completed its first flight in March. However, the airline managed to at least get the schedule pushed back by several months.
What are Turkish Airlines' A350 interiors like?
Turkish Airlines introduced an all new business class seat on its 787-9s, which it started taking delivery of in mid-2019.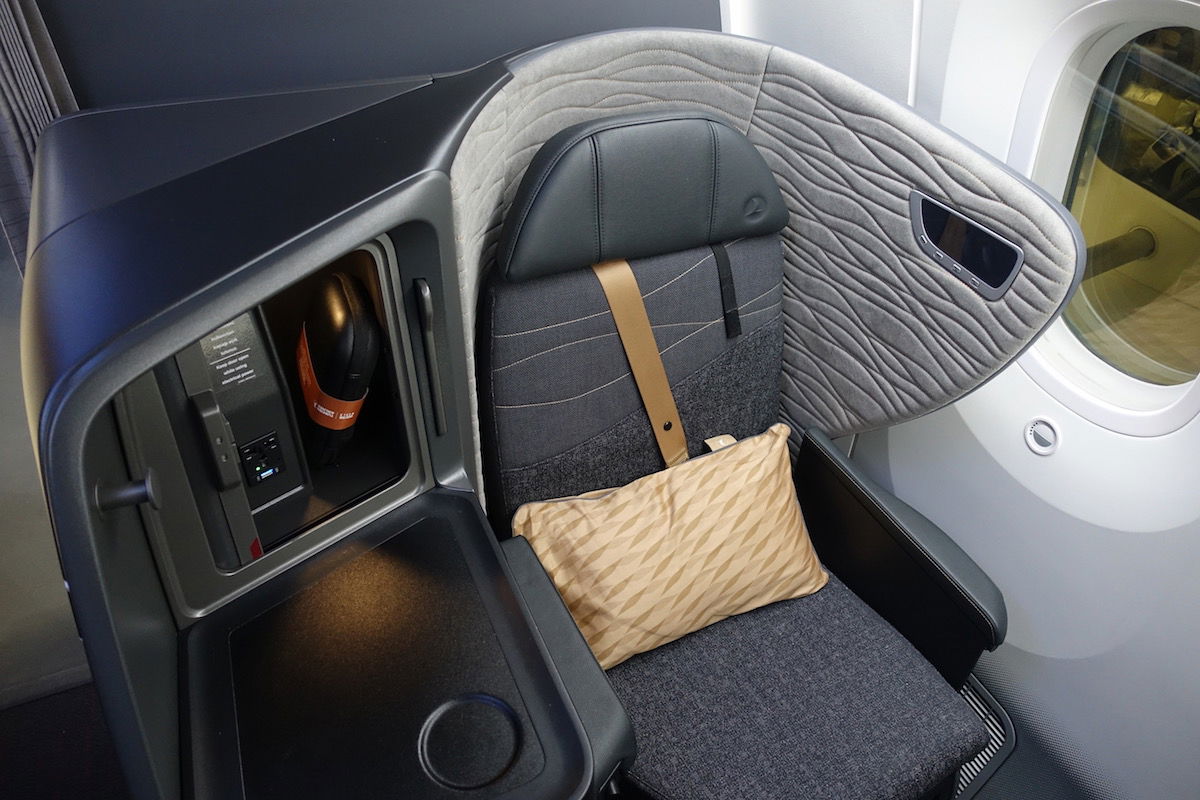 Turkish Airlines' new business class seat
However, within months there were reports that the airline wasn't very happy with these seats, based on negative feedback from customers, as well as maintenance issues. Based on that, the plan was allegedly for the airline to install all new business class seats on A350-900s, as well as on newly delivered 787-9s going forward.
With Turkish having taken delivery of its first A350-900, what are the business class seats like? Well, it seems that the airline didn't actually follow through on adjusting its business class seats — the plane has the same business class seats as the 787.
The new A350-900 features a total of 329 seats, including:
32 business class seats, in a 1-2-1 configuration
297 economy class seats, in a 3-3-3 configuration
Bottom line
Turkish Airlines has taken delivery of its first A350-900, though I wouldn't expect the airline to get all 25 of these planes by 2023. The A350 is an incredible plane (and personally I prefer it to the 787), and Turkish is one of my favorite airlines, so this is a great match.
For better or worse, the business class seats on the A350 are identical to those on the 787s. I look forward to seeing these planes on long haul flights soon…
What do you make of Turkish's new A350s?