As I mentioned in an earlier installment, my feelings on Malta are mixed. While it's a nice island that has some nice sights, it's not somewhere I'd return again for an extended period of time. It's tough to compare Malta to any other European country. If anything I'd say it's a mix of Italy and Greece, and as nice of a combo as that might sound like, I don't think it totally captures the essence of either of those places.
We spent the first few days relaxing for the most part. My brother and I both had some work to finish, so the first two days were spent almost exclusively at the hotel. Then the exploring began, first in Mdina, then in Valletta, and then in Gozo. I found these three spots to be nice, although I wasn't particularly "wowed" by any of them, compared to some of the other incredible cities in the world I've been exposed to.
Valletta is the Capital of Malta and wasn't far from where we were staying in Paceville. We got there by bus, which was our primary method of transportation for this trip. While the buses are by no means luxurious or as organized, comfortable, and punctual as the buses in Hong Kong, for example, they were still pretty good.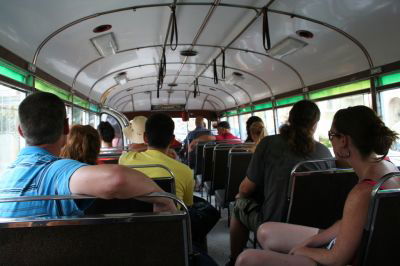 Inside of a bus
As stated above, we spent our first "exploring day" in Mdina, which was beautiful. It's definitely something that's nice to see for a few hours and interested us, but at the end of the day I don't feel the need to return to Mdina either. We watched a movie, entitled the "Mdina Experience," which was about the long history of Mdina. I think the pictures below capture Mdina pretty well.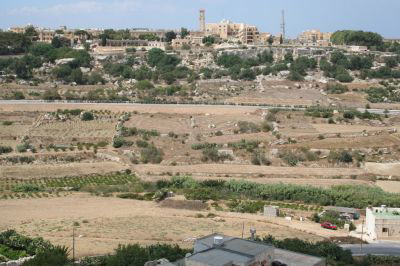 Nearing Mdina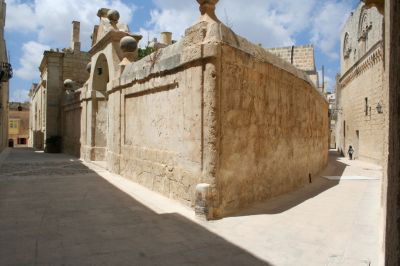 Paths of Mdina
The next day was spent in Valletta, the capital of Malta. It had a bit more life than Mdina, with shops, cafes, etc. We sat down for lunch at a place near the main pedestrian zone, and enjoyed the shade.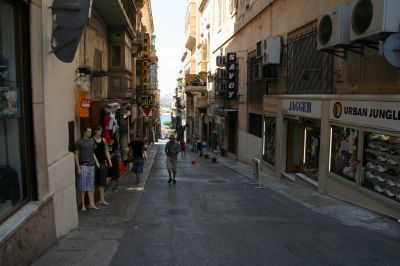 Streets of Valletta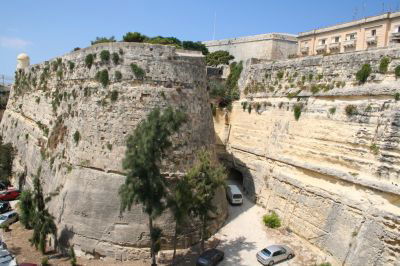 Walls surrounding one side of Valletta
After lunch we walked down the hill and towards the coast, which was scenic.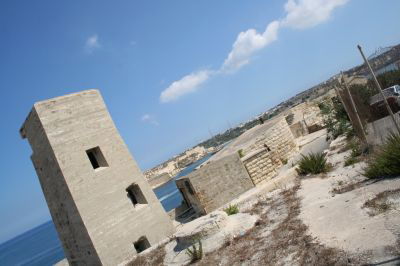 Coast of Valletta
We spent the last day in Gozo, although only for a few hours since the transfer took about two hours in each direction. First we had to take a bus to the other side of the island, and then we had to take a ferry from there to Gozo. Despite all that it was definitely worth it.
Considering that the ferry ride is only 20 minutes or so I was shocked by how big the ship was, although I guess since it also takes cars/trucks I can understand why.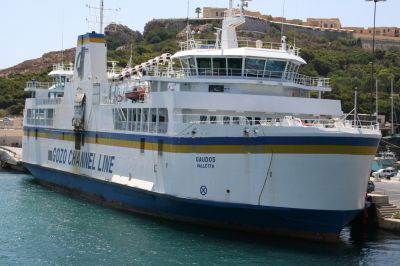 Ferry to Gozo
The view was incredible as we approached Gozo, with a charming Harbor and what looked like a cathedral on top of a hill.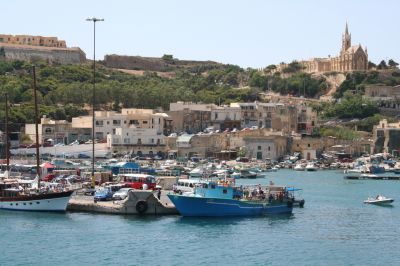 Approaching Gozo
There was lots to see in Gozo, and it was clear that we missed out a bit due to our limited time there.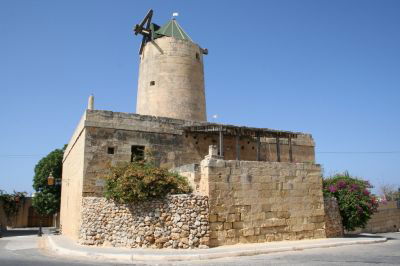 Mill in Goza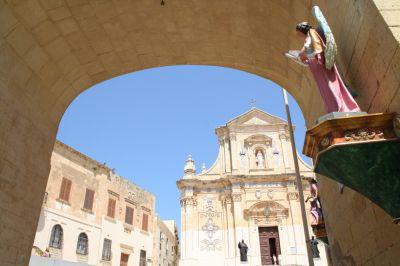 Cathedral in Gozo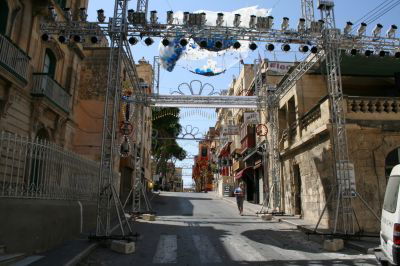 Streets of Gozo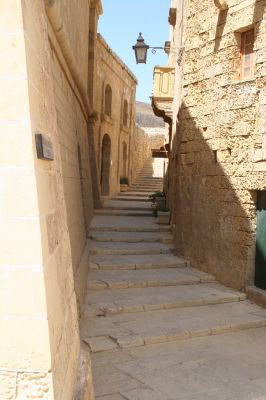 Path near the cathedral
Lastly we spent about $7 to see a "World Heritage Site" located in Gozo. While I enjoy history, I was disappointed to see that we paid that much to see what looked like a bunch of rocks. Don't get me wrong, it's neat looking, but I saw that from outside the entrance too. I naively assumed that there was more to it, which there wasn't!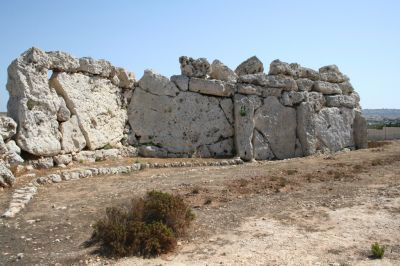 World Heritage Site….
You'll notice that I'm particularly vague when describing destinations compared to my otherwise detailed descriptions of flights, lounges, etc. Simply put I feel that the best I can do is share my impressions. If you want a guide to Malta you're better off buying a book, and frankly I'm scared that if I get into too much detail I'll get facts wrong. In addition, I'm not so much into memorizing where I've been. For me it's about the experience, the life, and the vibe of a place, and not so much which landmark I've seen.
So anyway, back to sharing impressions. As I've shown above, there are some nice areas of Malta that are definitely worth seeing. That being said, I don't necessarily feel that I need to return to them, since there are more interesting places to be seen, in my opinion.
A misconception I had before coming to Malta was that there were tons of great beaches. While the beaches were slightly nicer on the other side of the island, they still looked overcrowded. The beach near the hotel wasn't particularly nice, which was a bit underwhelming.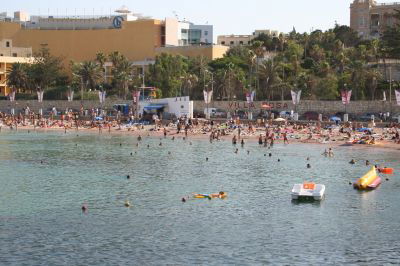 Beach near the hotel
The one thing that really bugged the hell out of me during our trip was the wasted 14 year olds running around between 8PM and 4AM, basically. It's filthy, disgusting, and frankly entertaining at times. Nowhere else in the world have I seen such a massive public display of drunk people.
So basically I give Malta a straight thumb sideways. I'm happy to have seen it but don't need to return. The interesting thing is that I heard a lot about Malta before taking this trip, and it's one of the few places that I've talked with others about where there was zero agreement. Some I spoke with absolutely loved it, while others said there are much, much nicer places and they wouldn't return. I'm probably closer to being in the second group than the first after seeing it myself.
To be continued…