Let me start the last installment by saying I'm tired. I've spent nearly three days on this report, and as much as I enjoy it, I'm ready to wrap it up. It's not so much the writing, but rather the picture process that I despise. First I have to upload them to my computer. Then I have to upload the pics to Photobucket. Then I have to save them to my desktop, resize them, then upload them to the blog, then actually place them in the post. It takes forever, and it's no fun.
That being said, in the end it's all worth it. Thanks to everyone that has chosen to join me on this adventure, I had a ton of fun with the actual trip, and nearly as much fun just looking at the pictures which I'll have for years to come.
Instead of writing a detailed report of what we did in Hong Kong and Macau, I'll just stick to the highlights and comment on the pictures I'll be posting.
Here we go…
Since we got into HKG late on Tuesday night and weren't tired yet, we decided to do some walking, starting at around 12:30AM. Hong Kong's a very interesting place at this hour. As we took the elevator down to the lobby we saw some American sounding guy getting out of the elevator with some local girl in a bright red dress, slurring "my room's this way." Real classy…
We walked along the harbor down the Avenue of the Stars and by the InterContinental Hong Kong, eventually turning back and taking a more scenic course back to the hotel.
The crowd on the street at this time is interesting, be it the girl with a red dress in the phone booth trying to read a number off a business card or the drunk foreigners stumbling through the streets.
The next morning we did a lot of walking around town, including a visit to Victoria Peak, which boasts amazing views of Hong Kong.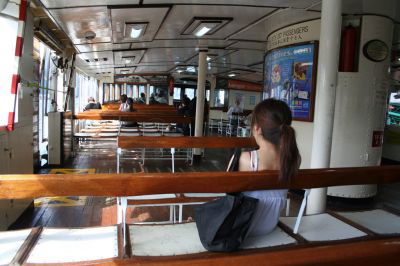 Star Ferry to get to HK from Kowloon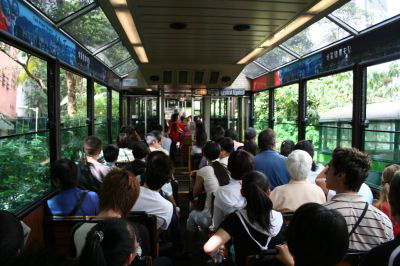 Tram up to Victoria Peak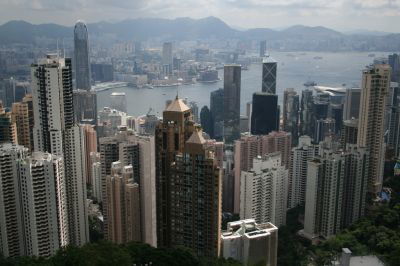 View from Victoria Peak
We eventually made it to the longest system of escalators in the world (spanning about 800m), taking us uphill.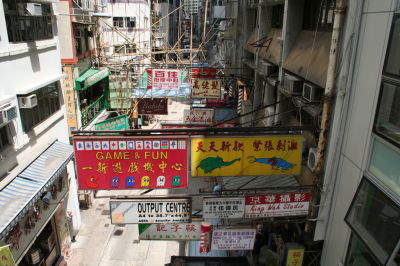 Sidestreet from escalator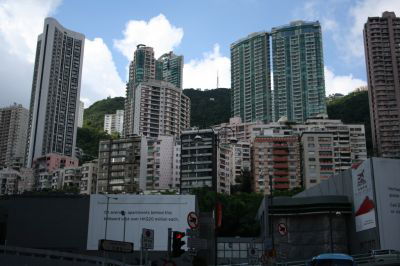 The nice housing (billboard reads "On average, apartments behind this billboard cost over HK$20million each")!
Later in the afternoon we took the ferry to Macau, which took about 70 minutes. Macau is extremely glitzy, so I wasn't a big fan. I'm not a huge fan of skyscrapers and bright lights, but prefer natural beauty/landscape.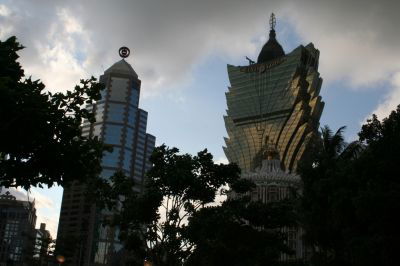 Macau hotels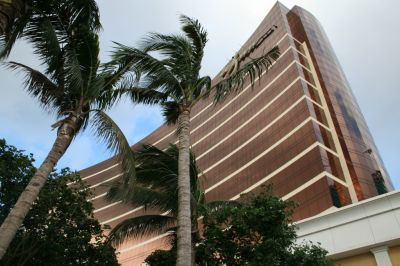 The Wynn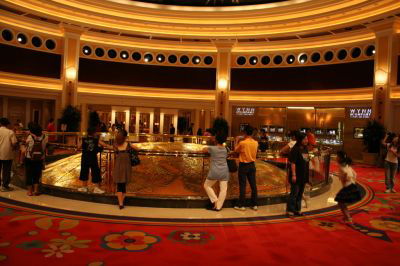 Inside of the Wynn
While I'm happy to have seen Macau, I don't really need to return. When I read up on it before the trip it seemed like it had some European influence as well, which I saw a little bit of, but not nearly enough. If I want to go to a place like this I'll choose Vegas next time. Maybe we just missed out on the good stuff….
Since we weren't too excited about Macau, we took a ferry back to HK relatively early the next morning, this time with TurboJet, which is slightly faster and only takes about 60 minutes.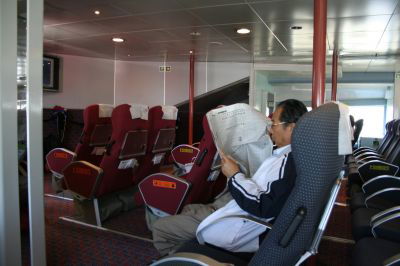 I was going to ask if they needed VDB's, but I guess not…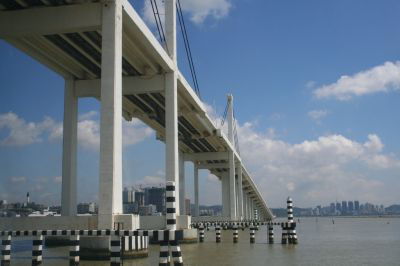 Bridge shortly after leaving Macau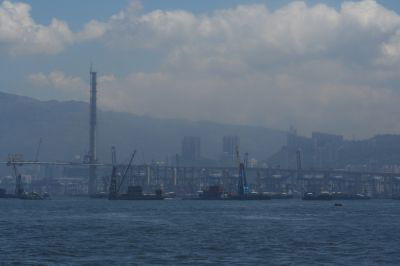 Approaching HK
After checking into the Conrad we made one of my favorite afternoon excursions to Stanley Market and the surrounding area. It's about a 45 minute bus ride, but the ride is nearly as exciting as the destination, so it's totally worth it.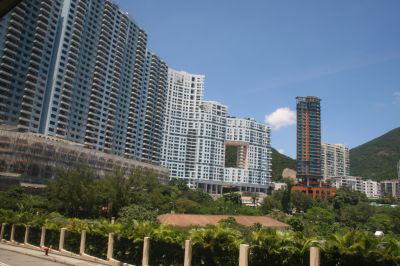 Some of the condos approaching Stanley Market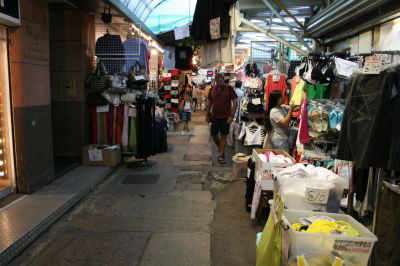 Stanley Market

Surrounding area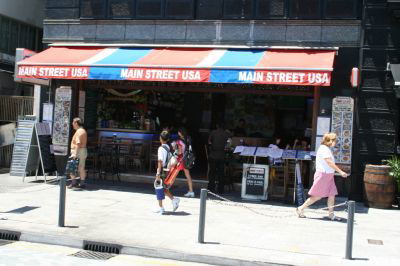 Ah, I feel right at home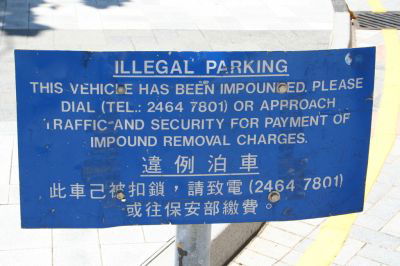 Someone was a bit too excited to get to Stanley Market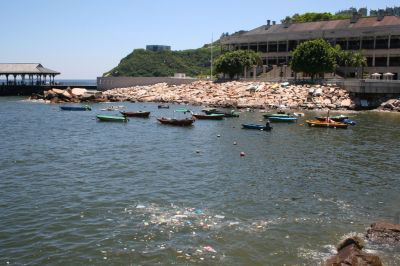 I swear they put those boats there just for picture taking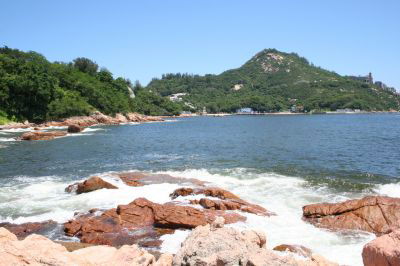 Yet another nice view
That evening we had dinner at the Hard Rock Cafe, which was surprisingly good.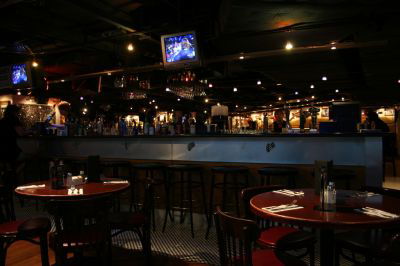 Hard Rock Cafe
We finished dinner shortly before 8PM, just in time to go to the waterfront to see the Symphony of Lights, which happens every night at 8PM.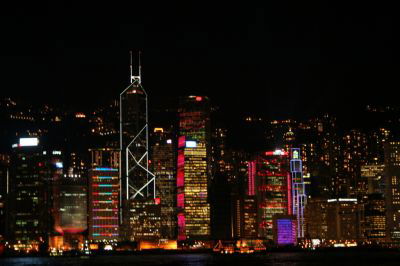 Symphony of Lights
After the show we went to the Ladies Market to do some shopping, although came back surprisingly empty handed.
Hong Kong remains my favorite city, one I'd love to live in, at least for a while.
Thanks to everyone that has followed along. Feel free to leave comments or ask questions, and I'll do my best to answer.
Now it's time for me to step away from the keyboard (after nearly three days straight of working on this)!