If Lufthansa has their way, they'll soon own German leisure airline Condor… again.
A brief history of Condor
Condor is a German leisure airline founded in 1955. The airline operates a fleet of 41 planes, including A320s, 757s, and 767s. As you'd expect, they fly to vacation destinations around the world, including in Europe, Africa, and North America.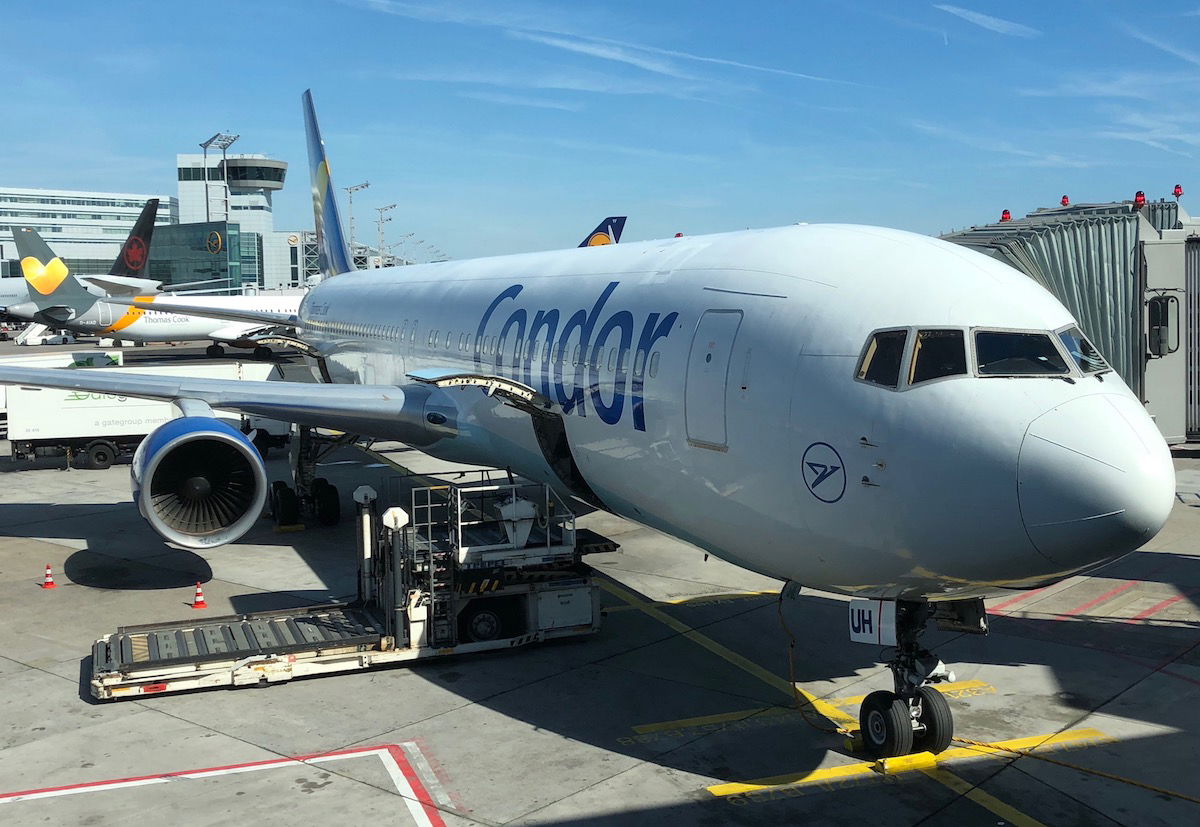 Condor 767
The airline has quite an interesting history. Lufthansa was a shareholder in Condor from the time they were founded in 1955. While the airline has gone through a lot of adjustments in its business model over the years, in 2000 Lufthansa started selling their shares in Condor to Thomas Cook.
Thomas Cook is a UK travel company that has airlines and hotels, though primarily they're a travel agency.
So between 2000 and 2007, Lufthansa sold all of their shares in Condor to Thomas Cook.
While at this point Lufthansa has no ownership stake in Condor, the two airlines continue to partner together. The two airlines interline, Condor uses Miles & More as their frequent flyer program, and premium Condor passengers get access to Lufthansa lounges.
Personally I also have quite a bit of history with Condor. Growing up we'd fly them every year from Tampa to Frankfurt, as they were the only airline to fly nonstop. This was back in the days when they had a smoking section on planes, and that's really what got me into miles & points. I figured there had to be a better way to get to Germany than in the smoking section of a Condor 767. 😉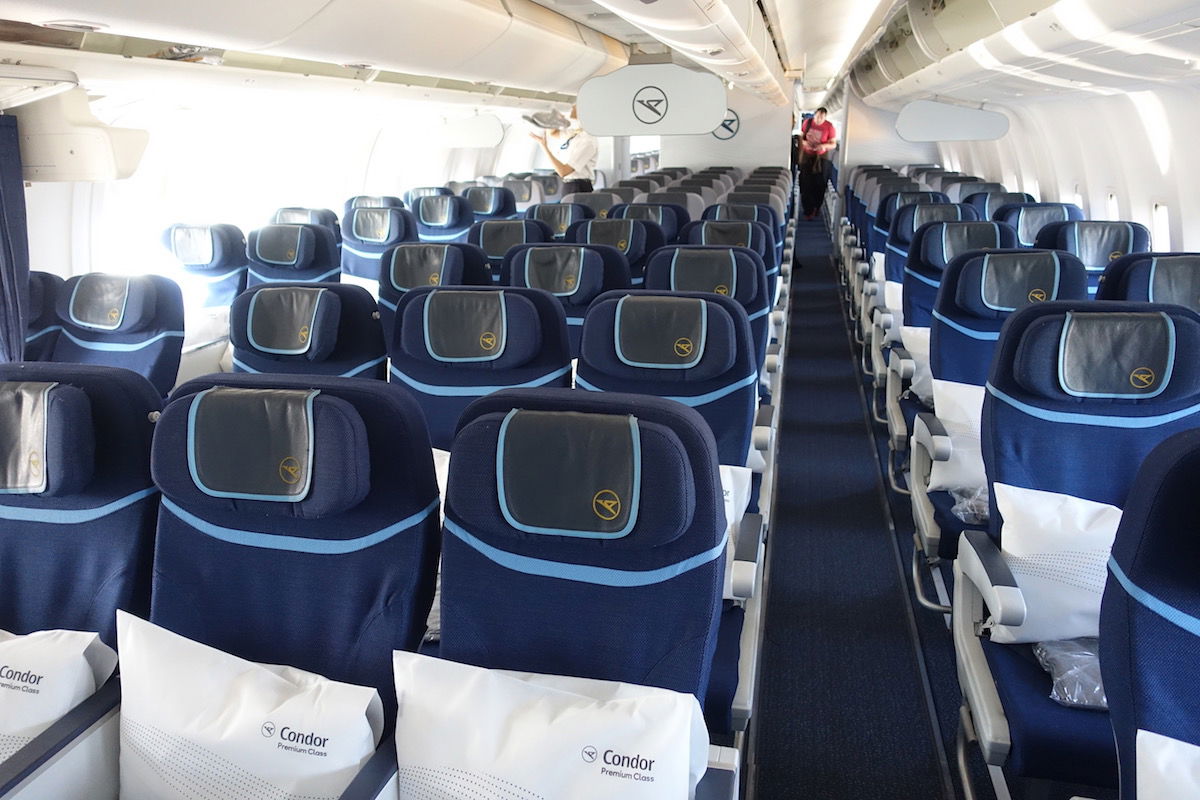 Condor 767 economy cabin
Thomas Cook has been looking to sell Condor
While Thomas Cook's airlines have been performing pretty well, the company has still been looking to sell them. Why? Thomas Cook as a whole is losing quite a bit of money, due to their vacation division — for example, in 2018 the Thomas Cook airlines reported an operating profit of 129 million GBP, while the company reported an opening loss of 60 million GBP during the first quarter of their fiscal year.
As the Thomas Cook CEO described it:
"We recognize that we need greater financial flexibility and resources to accelerate the execution of our strategy of differentiation: to invest in strengthening our own-brand hotel portfolio, further digitizing our sales channels and driving greater efficiencies across the business."
Lufthansa is interested in Condor
Today was the deadline for potential investors to express interest in Condor, and Lufthansa CEO Carsten Spohr has said that the company intends to make a bid for Condor:
"We decided yesterday in the meeting of the management board to bid for all of Condor with the option to be able to extend this (bid) to all Thomas Cook airlines."
Spohr recognizes there will be further consolidation in the airline industry in Europe, and has stated repeatedly that he expects Lufthansa Group to be a part of that.
What could Lufthansa do with Condor?
Condor is an interesting airline. On the one hand, they have routes that do quite well, and ones that complement Lufthansa's route network pretty well. On the other hand, the airline has an outdated fleet.
Their long haul fleet consists exclusively of 767s that average over 23 years old, and soon enough these planes will need to be replaced (and this is something that Condor doesn't have a plan for as of now).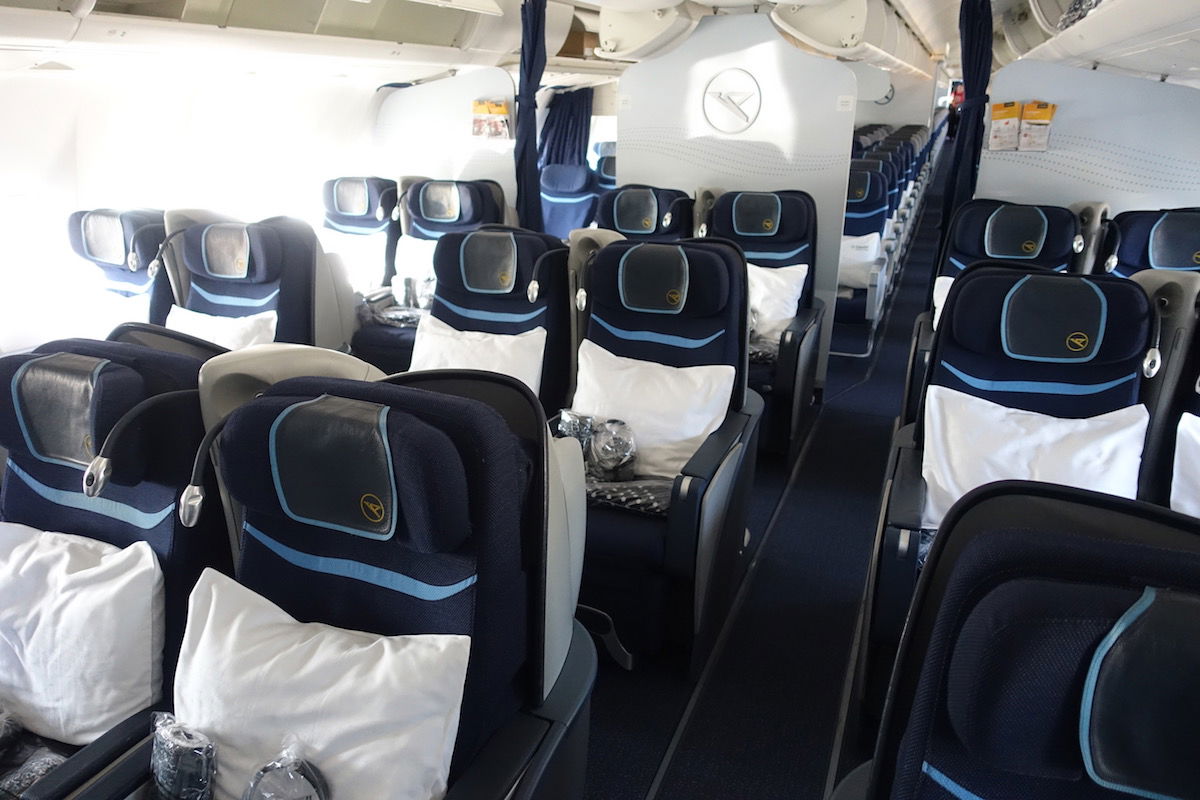 Condor 767 business class cabin
So I imagine partly Lufthansa's motivation is to keep Condor out of the hands of another airline. While I'm not saying that IAG or Air France-KLM would necessarily be interested, Lufthansa is very protective of their German market share, as we've seen repeatedly as other airlines try to set up bases there.
If Lufthansa were to take over Condor, I could either see them keeping Condor independent, or folding them into their Eurowings brand, which is their low cost carrier division.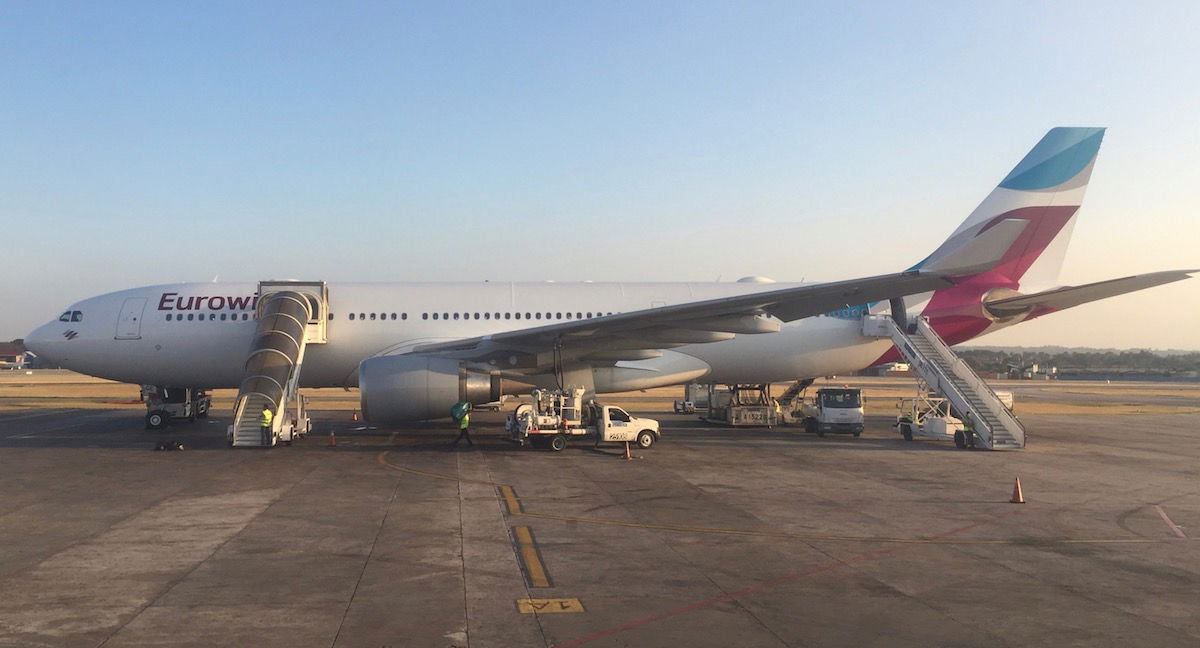 Eurowings A330
Bottom line
Reports suggest that both Lufthansa and Indigo Partners (which was initially interested in a WOW Air takeover) are both interested in a Condor takeover, so this will be an interesting situation to watch over the coming days.
I could definitely see Lufthansa taking over Condor, and if that happens, I'm curious if they'd maintain it as an independent brand, or fold it into Eurowings.
What do you make of Lufthansa potentially taking over Condor?