With the Iberia Plus promotion we've seen over the past few days (which has left a lot of us scratching our heads), it got me thinking about my general disappointment with the lack of creativity we see from loyalty programs nowadays, especially as it pertains to promotions. This applies largely to both airlines and hotels.
Here are some of my thoughts, in no particular order:
Promotions should accomplish one of two things
The way I view it, loyalty program promotions should accomplish one of two things:
Keep people loyal and prevent them from going to a competitor
Be lucrative enough so that they generate incremental business
Personally I question the merit of the first category. For example, I feel like this largely sums up what we've seen in the hotel industry lately. With almost every hotel promotion I write about, I finish with "this is worth taking advantage of if you happen to be staying with _____ anyway, but it's not worth going out of your way to take advantage of this."
Take Starwood's current promotion, for example. You earn 250 Starpoints per night, but only starting with the third night, and there's a huge list of excluded hotels.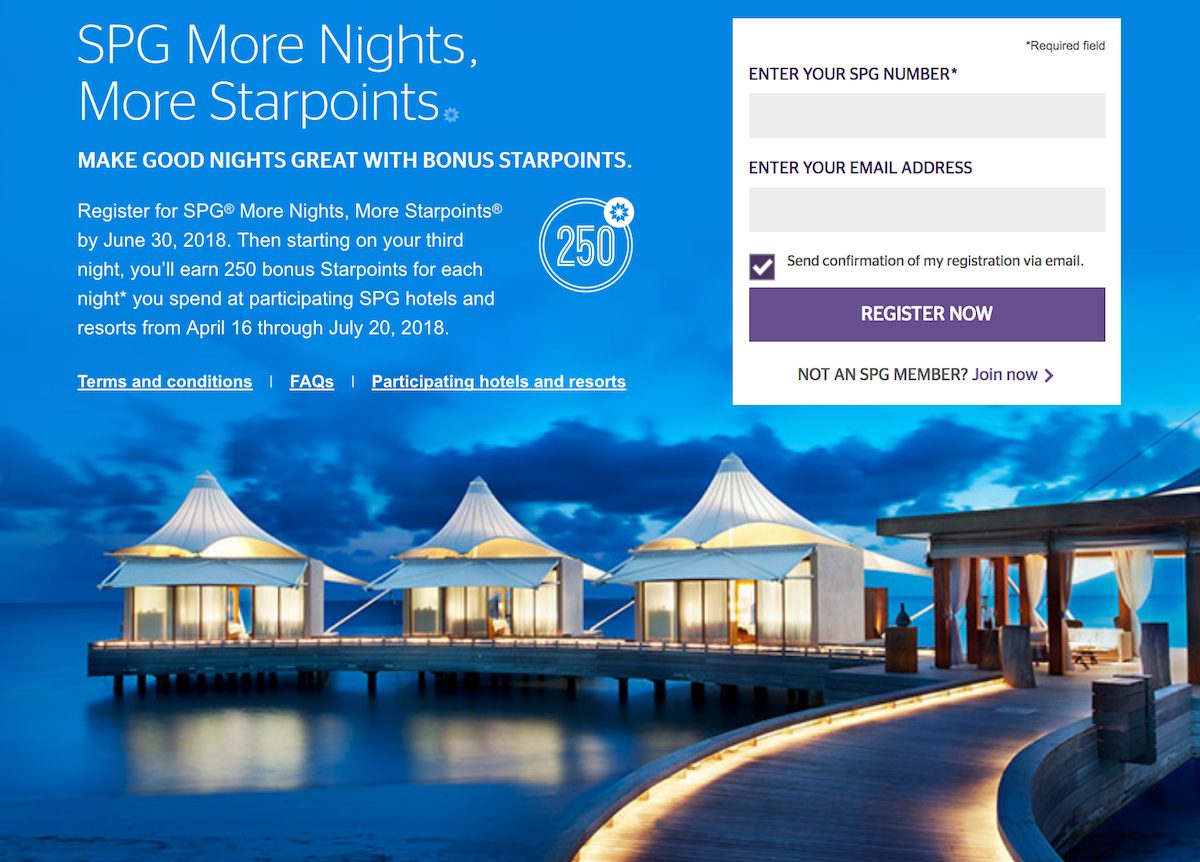 Sure, as consumers it's better than nothing, but I don't really get what's in it for the program. If one of the major hotel programs stopped offering frequent promotions, I'm sure their competitors would quickly follow. At a minimum, I can say that promotions like this don't impact whether or not I stay at Starwood hotels.
That brings us to the second type of promotion, which is something lucrative enough to generate incremental business. As much as I don't generally like IHG Rewards Club, I think this is something they do well with their "Accelerate" promotions, where they offer tailored promotions that they think will actually put heads into beds.

There's a lack of creativity nowadays
Primarily I'm disappointed by airline loyalty programs nowadays. The lack of creative promotions is just plain sad.
Some may say "well airlines can fill seats without offering promotions." While that's true, virtually any travel brand believes that a loyal member is willing to spend more with the brand they're loyal to (not just total, but per transaction), so you'd think they'd take advantage of that by offering promotions that actually can impact consumer behavior, even among loyal members.
Let me give one example. I'm an Executive Platinum member with American, I requalify quite easily, but I'm not loyal to the airline by any means. The airline gives me very little incentive to be incrementally loyal.
Now imagine if American offered something similar to what IHG Rewards Club does with their "Accelerate" promotions. They know how much I usually fly, and if they emailed me and said "if you fly this much more over this period, we'll offer you ______." They know my plans, and they could do things that incentivize incremental business, but they don't… because they're lazy (and so are their competitors).
Instead they only seem to offer lucrative promotions to non-loyal members. For example, American has sent out all kinds of targeted fast track promotions for status. I'm not saying that's a bad idea, but it's just telling that they only see value in rewarding those who aren't actually loyal in such a way.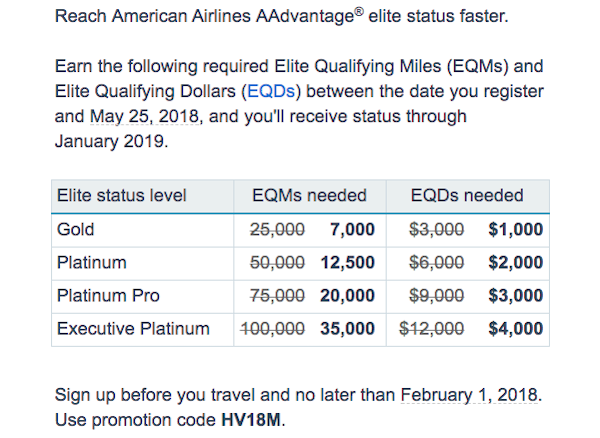 Do loyalty program executives not understand how the internet works?
With the Iberia promotion we just saw published, a lot of people are asking "what were they thinking?"
Let's look at the reality of what's happening:
A bunch of us are booking $28 tickets ($15 before tax), and getting 9,000 Avios for them, so this boils down to Iberia indirectly selling 9,000 Avios for $15
We are impacting the demand for future travel, and in the very short term making Iberia flights a worse option for those who actually want to fly with them
Iberia's site has even crashed, which suggests they weren't ready for the level of demand they're dealing with; imagine how much business they're missing out on because of that
So what conclusion does this lead me to? Clearly Iberia Plus executives don't understand how the internet works. They don't understand that if a promotion is really that good, a ton of people will take advantage of it. And they won't pay any more for those tickets than they have to.
This wasn't as much of an issue back before people got most of their information on the internet, but nowadays it's something we see over and over. I can't count the number of times we've seen loyalty programs pull promotions because they underestimated the demand.
My guess here is that Iberia wasn't fully thinking this through. They probably thought "oh, we'll have a few extra people who happen to see this promotion book." That's probably the extent to which they thought about it.
If they wanted to prevent what's actually happening then they would have required people to actually fly the segments (and award the Avios after flying), and added a minimum revenue requirement for a flight.
A promotion can make sense and be unprofitable for some
A loyalty program could intentionally offer a promotion that may seem too good to be true, but at the same time still make money on it:
Loyalty programs only pay a small percentage of the cash cost to partner airlines for award flights
They're counting on a lot of people not redeeming their points at all, or efficiently
Even though I don't think Iberia intended to offer the promotion this way, who knows, they might not actually lose much money on it.
Furthermore, even if a program is quite deliberately offering a promotion, there are circumstances under which they may offer a promotion and lose money on it for some members, but make money on others. That's just how it works.
It's no different than how airlines sell seats. On the same flight you could have someone who paid $50 and $500 for the same seat, and the flight is sold out weeks in advance. I'm sure they'd love to buy back that $50 seat from the person who booked way in advance and resell it at a higher cost.
Loyalty program executives: please try
My point with this post is twofold.
First of all, loyalty program executives, please give us some fun promotions. It's ridiculous to me that there's such little middle ground — either promotions are lame-as-could-be, or they're so ridiculously generous so as to appear to be mistakes.
I understand the travel industry is doing quite well, and planes and hotel rooms are full. However, these loyalty programs are extremely engaging to many, so give us more to strive for, rather than just taking members for granted. And I'm not saying they should give us stuff for free, but actually put some effort into coming up with promotions that can engage us and be profitable for you, rather than offering nothing. It's just plain lazy not to. If you don't believe in the power of your loyalty program to change our behavior, you probably shouldn't be running one.
And second of all, this is more of a PSA, but also understand how the internet works. Before you offer a promotion, ask yourself what would happen if demand were exponentially higher than you're anticipating.
That's all.
What do you make of the current state of loyalty program promotions?