Taiwan has just taken flight crew protection to a whole new level…
Airlines have slowly rolled out protections for crews
Over the past couple of months we've seen airlines slowly roll out protections for crews. The reality is that flight attendants are at among the highest risk of getting COVID-19 (in terms of professions), given their working conditions.
In January we saw some airlines in Asia start to allow crews to wear masks on flights, and since then we've seen more protection added. Masks went from voluntary to mandatory pretty quickly, though in the US airlines have been slow to adapt — for example, American only let frontline employees start wearing masks as of last week.
We've also now seen many airlines start to limit onboard service to minimize interaction between passengers and crews.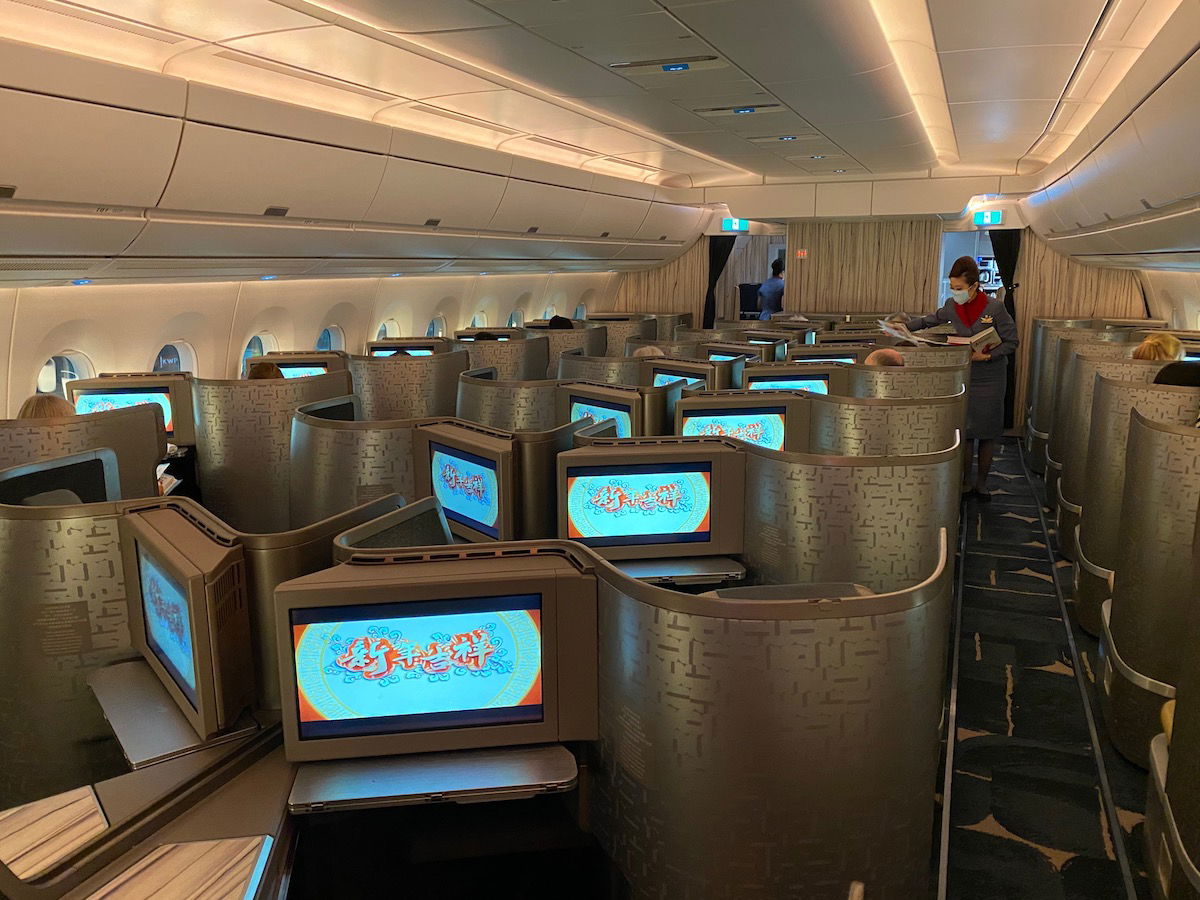 China Airlines flight attendants wearing masks
Taiwan rolls out new protective gear for crews
Per Focus Taiwan, as of April 1, 2020, flight crews in Taiwan will be provided with protective gear, according to the Central Epidemic Command Center (CECC).
Airline crews will have to wear surgical masks, goggles, protective clothing, and gloves, which is the same protection given to medical personnel.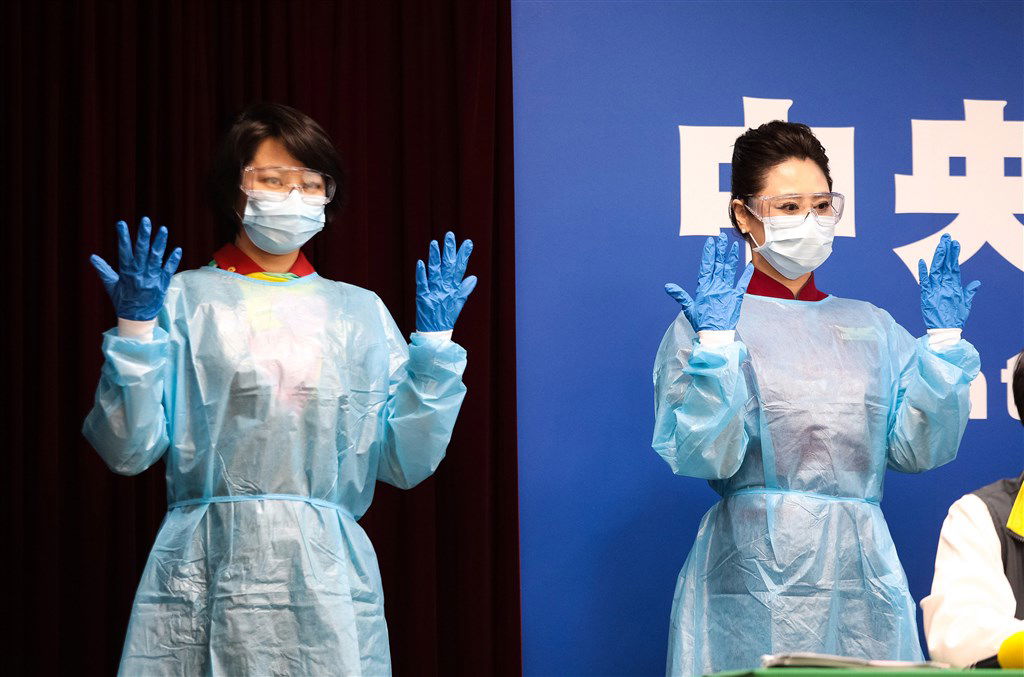 The CECC also intends to come up with guidelines for passengers, to reduce the risk of them spreading COVID-19. As it stands, airline passengers can bring their own protective gear, though it's expected that passengers will be required to take additional precautions.
With Taiwan's current policy, passengers arriving from abroad have to home quarantine for 14 days. Meanwhile for flight crews, those arriving from long haul destinations have to home quarantine for five days (while for cargo flights the limit is three days).
Taiwan doesn't have much traffic at the moment
China Airlines and EVA Air continue to operate flights, though traffic is very limited:
Taiwan isn't allowing any passengers to transit through Taipei
Foreigners aren't allowed to enter, with the exception of those who are residence permit holders
In other words, at this point airlines in Taiwan are primarily operating skeleton schedules to bring people home.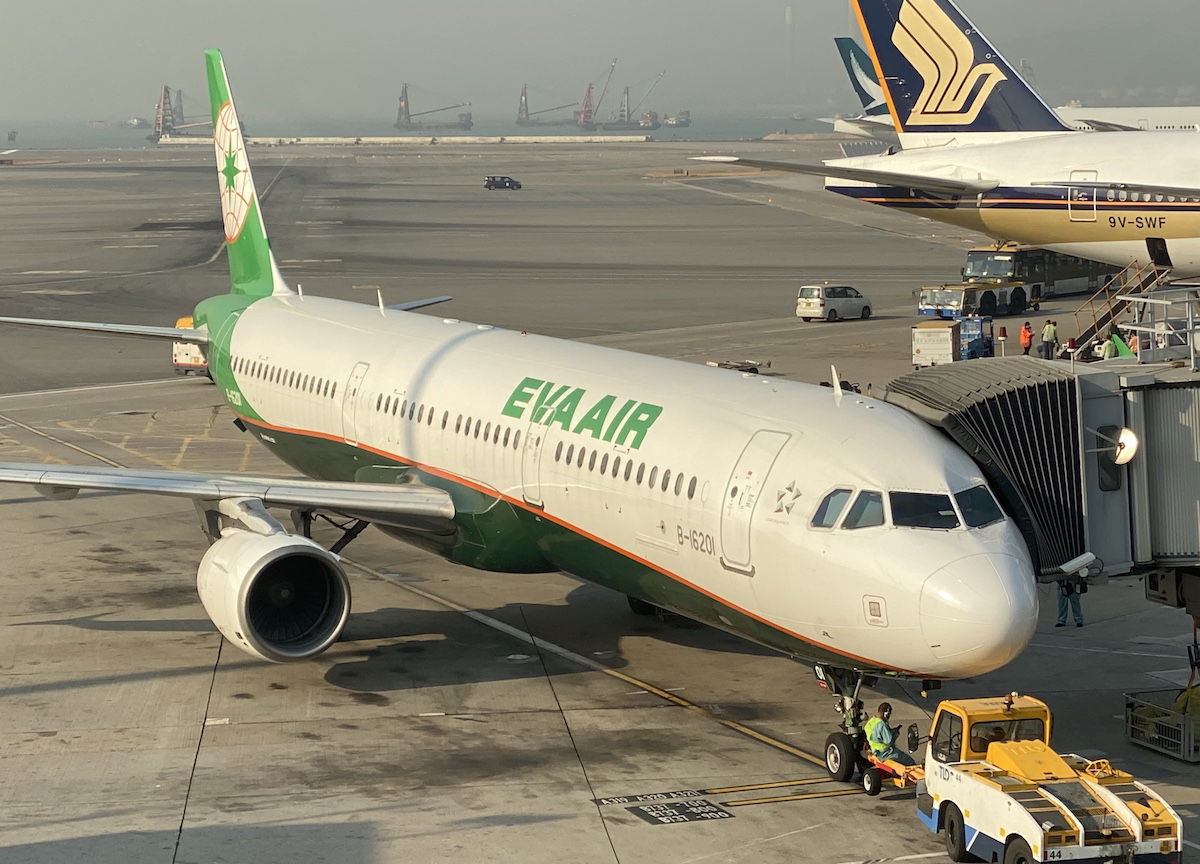 EVA Air is operating a very limited schedule at this point
Bottom line
We've seen an increasing number of cases of flight attendants getting coronavirus, and it sure seems to me like most airlines aren't doing enough to protect staff. It was just last week that American let flight attendants start wearing masks, while now in Taiwan they're going to require flight crews to wear medical gear. This seems like a smart move to me.