Early last week Swiss first class award availability was bookable using Star Alliance miles. While Swiss released a ton of first class award availability until 2013, starting then they began restricting first class award availability to elite members of the Miles & More program, which makes it one of the most restrictive first class products out there to score on miles — but not impossible.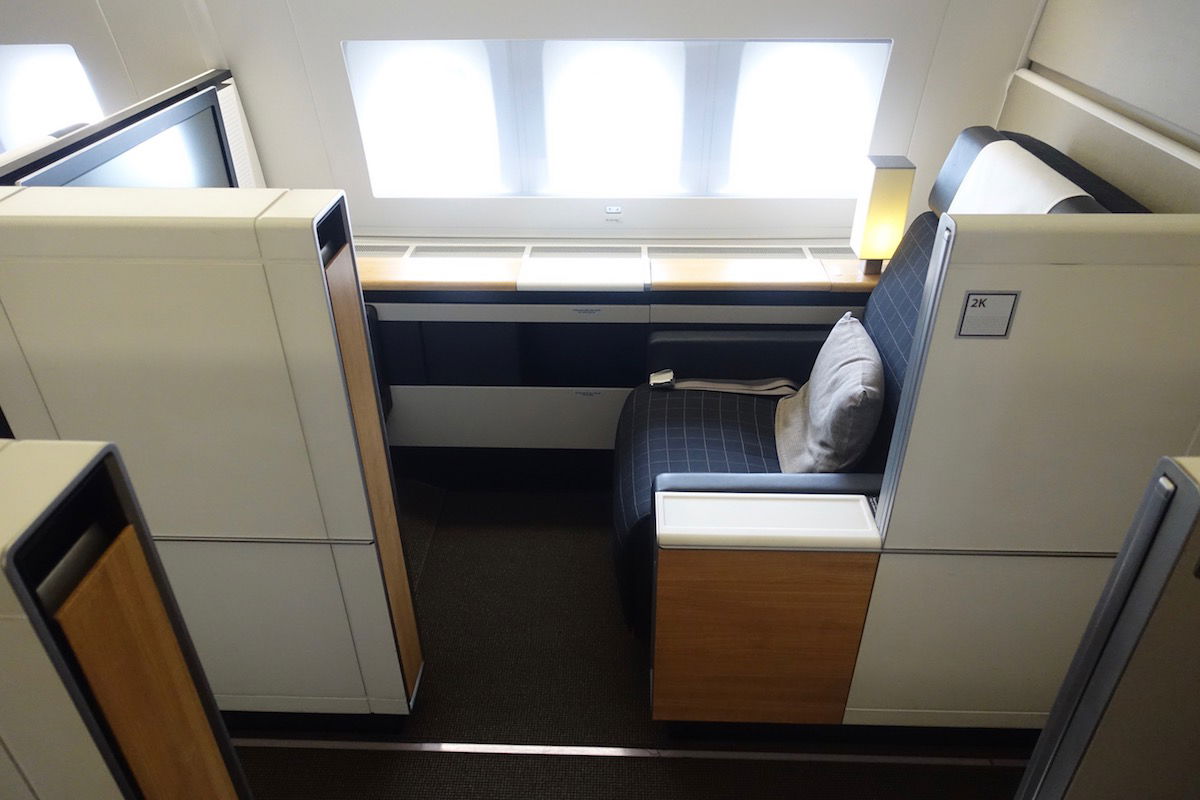 Some people started having issues with their tickets displaying on the Swiss site, which led to speculation that Swiss might be trying to cancel the tickets. This put partner programs like Aeroplan in a tough spot, as clearly they acted in good faith when issuing the tickets, but are somewhat limited in what they can do to fix this if Swiss decides to violate their agreements.
Today Aeroplan has released a further statement:
A small number of first class bookings were made using Aeroplan miles on SWISS; those bookings should not have been possible, as we know SWISS policy does not make its first class seats available to Star Alliance partners.

Those bookings were subsequently cancelled, though not by Aeroplan. However, we and our partner Air Canada are working to quickly assist our affected members in line with our regular process.

Over the next few days, our agents will be contacting each member to personally arrange first or business class redemptions on another Star Alliance carrier or to reinstate miles free of charge.

We apologize for the inconvenience that this has caused, and will work with Air Canada and SWISS to ensure that our members do not encounter similar issues in the future.
I have (more than) a few issues with this statement
Firstly, it seems to only be Aeroplan bookings that are impacted. These flights were bookable through other Star Alliance partners as well, and I haven't heard of any of those tickets being canceled (though if yours have, please let us know).
Secondly, I absolutely contest the thought that "those bookings should not have been possible". The key issue here, and what differentiates this from "mistake fares" is that Aeroplan publishes a price for first class award tickets, Swiss released inventory into that bucket, taxes were collected and tickets were properly issued at the published rates.
It's also worth reiterating that Swiss similarly released award availability last year, and both Ben and I managed to book and fly (separately) on those tickets. It's not like Swiss first was available at the economy price, or that any shenanigans were involved in booking, or really anything that would suggest this was an error to a consumer.
Sometimes Singapore releases premium cabin space to Star Alliance partners on random routes or dates. Occasionally Lufthansa will make first class available to partners more than 14 days in advance. If those carriers are making that inventory available, is it really the responsibility of the partner programs to confirm the carrier in question actually intended to follow the participation agreements?
It seems a bit like not getting a birthday card for your partner for a few years, and then showing up with balloons one year. It'd be suspicious, but would it be a mistake?
So I'm sure someone at Aeroplan was told that these bookings "should not have been possible," but that really shouldn't be the company line here.
The communication from Aeroplan is sorely lacking
If there were potential issues with these tickets, Aeroplan should have let passengers know immediately. Instead Aeroplan is making statements through their PR people, and many passengers still haven't been notified.
Ben booked one of these tickets for himself and Ford, and there hasn't been so much as a pop-up announcement that there might be an issue with the flights, much less an email or phone call. But if I take it upon myself to pull up the PNR, their first class flights now show in economy:

That really seems like something that might merit some information sharing, doesn't it?
The proposed alternatives are unacceptable
Aeroplan's statement suggests two options for their impacted passengers:
Alternative "first or business class redemptions on another Star Alliance carrier"
Miles reinstated free of charge
Neither of those are going to work.
Unless Aeroplan has some amazing leverage, I don't see how they're going to get United and Lufthansa to open up first class award space. They might be able to get Air Canada to help them out with business class options, but Air Canada business class is a far, far, far, far, far, far, far cry from first.
Reinstating the miles hardly makes up for not having flights, especially as it's been well over a week, and people have reasonably made hotel reservations and such. And people may have transferred points over from American Express, which further complicates the refund situation.
Aeroplan has policies for handling this correctly, and should follow them
Despite everyone's best efforts, sometimes partner airlines don't fully confirm tickets. This used to be a constant problem with Air China tickets issued by Aeroplan — miles would be deducted, fees would be paid, eTickets would be issued, and then a few hours later Air China's computers would bounce the request back. (Note, that didn't happen in this case).
But whenever that would happen, Aeroplan was amazing at pushing back with Air China until the inventory that had been published was restored, and the tickets were fully confirmed. In cases where Air China wouldn't honor the ticket, Aeroplan would still honor their tickets. I know of several instances where Aeroplan purchased first and business class tickets on Air China for their members, so they could fly as agreed to.
Now, that's a solution that obviously sucks for Aeroplan, but that is what would be customary and reasonable in this situation.
Bottom line
I don't have a ticket booked this time, so don't have a dog in the fight other than thinking it's reasonable for consumers to be able to purchase available inventory at normally published prices. And I don't follow the logic being used by Swiss here.
I also think Aeroplan needs to seriously re-evaluate their communication strategy on this, as it's not the responsibility of miles and points blogs to inform Aeroplan customers about changes to their tickets.
If you have one of these tickets, I would prepare to file a DOT complaint (we'll have more information about that tomorrow), and continue holding off on making non-refundable plans just in case.
Has anyone who booked Swiss F through a non-Aeroplan partner heard anything?