Full disclosure: This experience was in conjunction with the SPG Amex Stars program I'm participating in, courtesy of the Starwood Preferred Guest® Credit Card from American Express. They covered the cost of my two-night stay at the Westin Times Square New York. That being said, all opinions expressed are my own.
For the past several years I've been participating in the SPG Amex Stars program, which has taken me to some pretty awesome places. I love the SPG Amex, and it's one of the cards I've had in my wallet for the longest time. It was one of the very first cards I applied for when I turned 18, and I've had it ever since.
Why I love Starpoints & the SPG Amex
My philosophy when it comes to points has long been to earn and burn. However, Starpoints are an exception, as it's one of the points currencies I actively hoard. That's because the points are so valuable and versatile.
In most cases, Starpoints – soon to be Marriott Rewards points – can be converted into airline miles at a 3:1 ratio, with a 15,000 point bonus for every 60,000 points transferred. I value my favorite mileage currencies at ~1.8 cents each, so factoring in the 25% transfer bonus I need to get at least ~0.77 cents per Starpoint to feel good about my hotel redemptions. Fortunately there are still lots of situations where redeeming points for hotel stays represents a great value.
I've had so many incredible experiences thanks to Starpoints. These include the unforgettable Christmas I spent with my parents at the St. Regis Bal Harbour…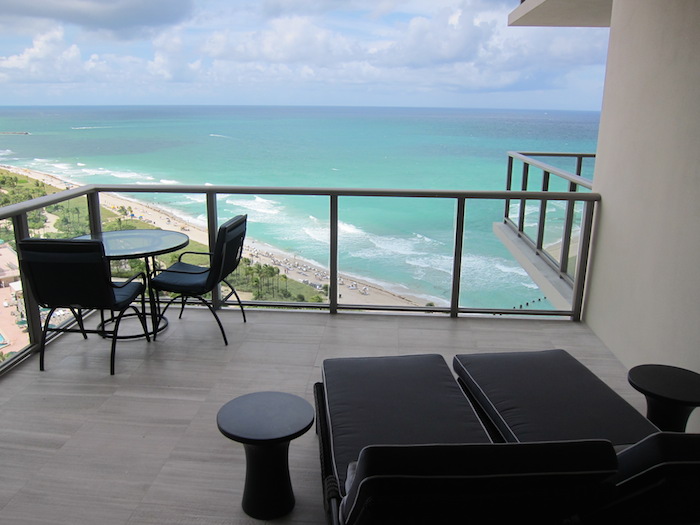 And the amazing two nights Ford and I spent at Al Maha Desert Resort in Dubai late last year…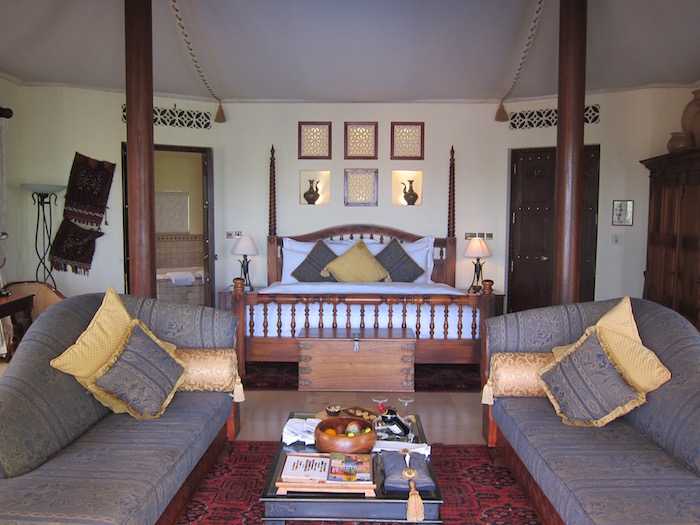 And seeing Adele from the SPG Suite at The O2 in London…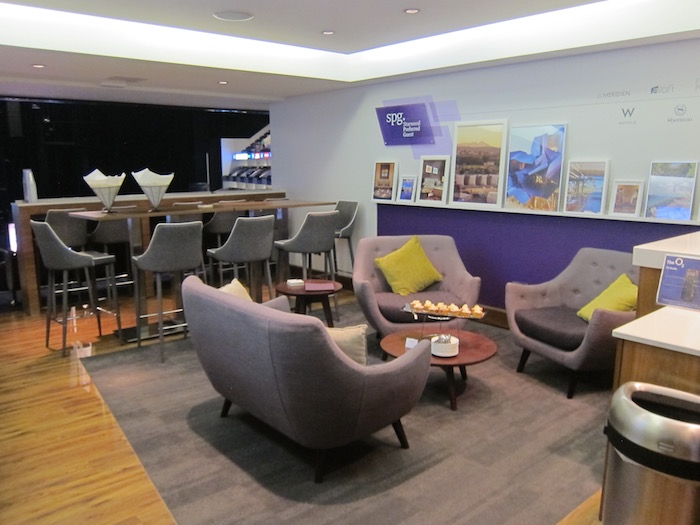 And transferring Starpoints to Alaska Mileage Plan for an Emirates first class redemption…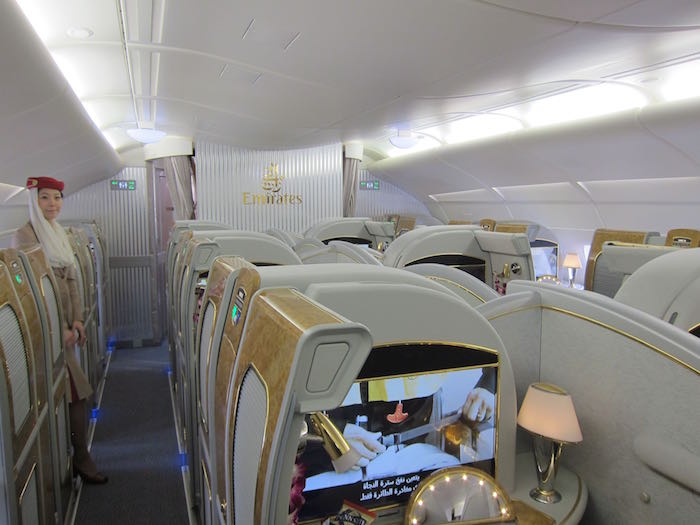 Getting tickets to the SPG Amex US Open cardmember event
Both American Express and Starwood have some involvement with the US Open. For example, SPG has a suite at the US Open, which you can get access to by redeeming Starpoints through SPG Moments.
However, this event is a bit different. The SPG Amex card member event at the US Open is available exclusively to those with the Marriott Bonvoy Brilliant American Express Card or SPG Business Amex, though you can't redeem points for it. Instead, you can pay $195 for the tickets.
For that price you're getting:
Lower promenade seats at Arthur Ashe stadium for quarterfinal night matches
Access to the SPG Amex card member event, which includes drinks, appetizers, etc.
Meet-and-greet with Chris Evert
A pretty snazzy gift bag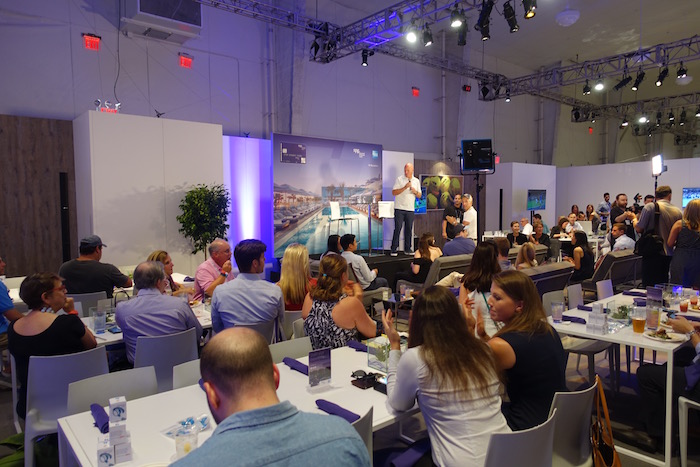 With that in mind, I figured I'd cover a few aspects of my experience.
The Pro Walk US Open Experience
My mom and I arrived at the US Open in the afternoon, and after getting through security we headed to American Express Fan Experience area.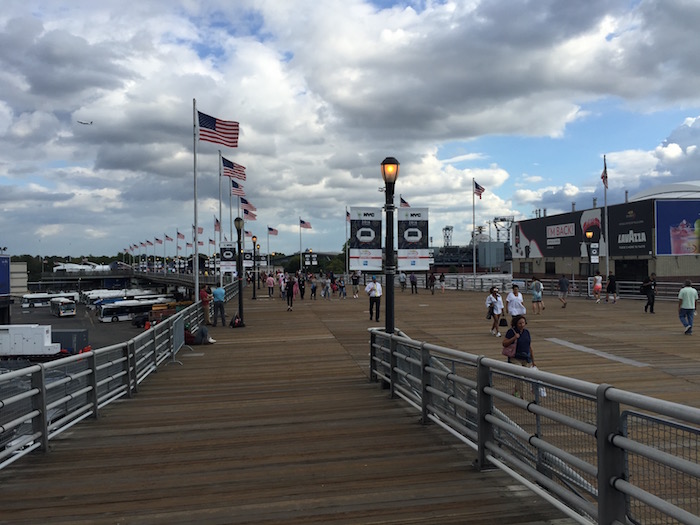 This is located right across from Arthur Ashe Stadium, and is open to Amex card members.
There's plenty of seating on comfortable couches from which you can watch the game (in our case, we were watching the tail end of the Nishikori vs. Murray game, which sure was exciting.
Then we entered the American Express Pro Walk. I had no clue what exactly it was before entering, other than noticing the big tent-like tennis ball that seemed to be part of the experience. Here's how American Express describes the experience:
In line with American Express' tradition of leveraging the latest technology to create unique, memorable experiences for fans, the Pro Walk, located in the US Open American Express Fan Experience, gives US Open attendees the opportunity to virtually experience the same type of journey a pro would have as they walk from the player locker room to center court of the newly renovated Arthur Ashe Stadium. The experience combines replicas of the player locker room and tunnel, holograms of former US Open champions Pete Sampras and Monica Seles, three-dimensional sound, and projection mapping of the stadium to make it truly feel like you're on center court.
So as you can see, the intent was that you feel like you're walking onto center court at Arthur Ashe stadium to play a game.
First we had to register and were briefed on how it worked.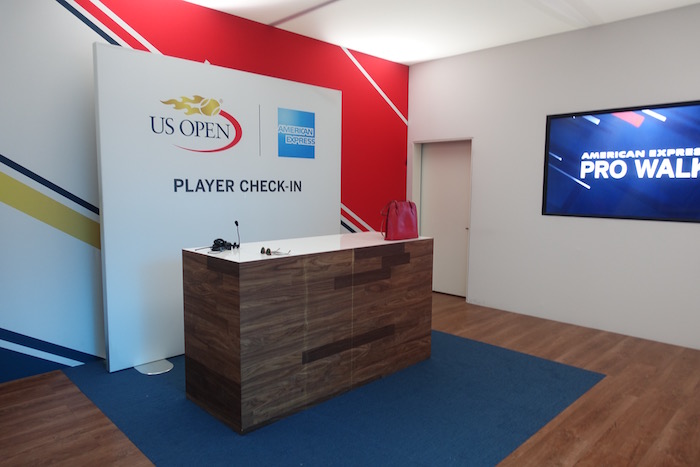 Then we went into a separate room where they recorded our swings, because they'd later be used for the experience.
After that we found ourselves in a replica locker room, where Pete Sampras and Monica Seles gave us a pep talk.
Then we saw what the TV reel would look like if we were in the finale, with our swings on it (which was hilarious/surreal).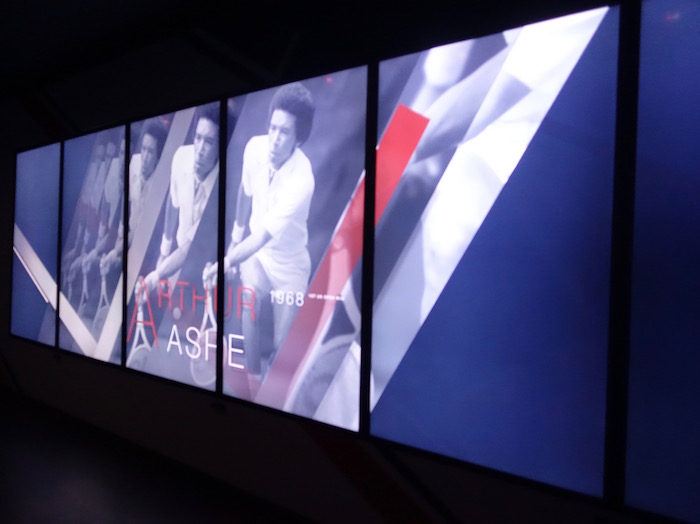 And after that we walked into the dome, which was intended to look like Arthur Ashe stadium, where our names were announced. I was amazed by how real it looked.
The experience was really cool, and I especially loved the enthusiasm of all the people working there. As you went into each separate room you'd be greeted by new people, and they'd act as if you were actually about to go on center court.
The SPG Amex Card Member Event
After that we attended the card member event, located in the hospitality pavilion. Different companies host functions there, though the SPG Amex one is one of the first rooms on the right. The whole setup is gorgeous, especially when you keep in mind that you're at a tennis stadium.
There was plenty of seating in the room, along with an open bar and great food. On top of that, there are servers constantly roaming to offer more drinks and appetizers.
The food quality was excellent as usual.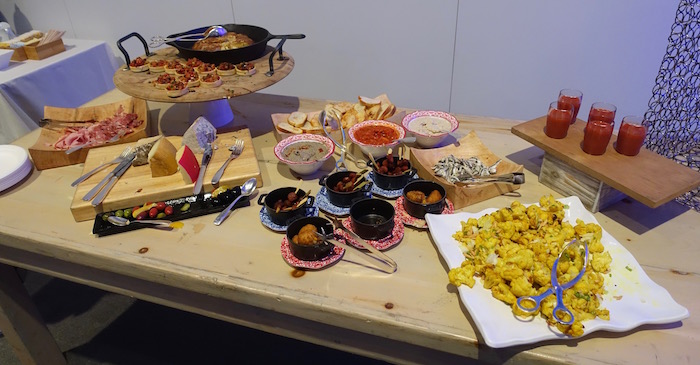 I especially loved the purple SPG-themed popsicles after the meal.
Every year the SPG Amex has a different tennis legend speak at the event, and this year it was Chris Evert, who used to be ranked number one in the world, and won 18 Grand Slams. First she had a conversation on stage for about 15 minutes, and then took audience questions. After that you could get pictures with her, which was pretty cool.
Watching the US Open quarterfinal
Once the card member event was done we were off to watch the women's quarterfinals match between Serena Williams and Simona Halep. This year I was invited to the American Express suite, which had a remarkable resemblance to their Centurion Lounges.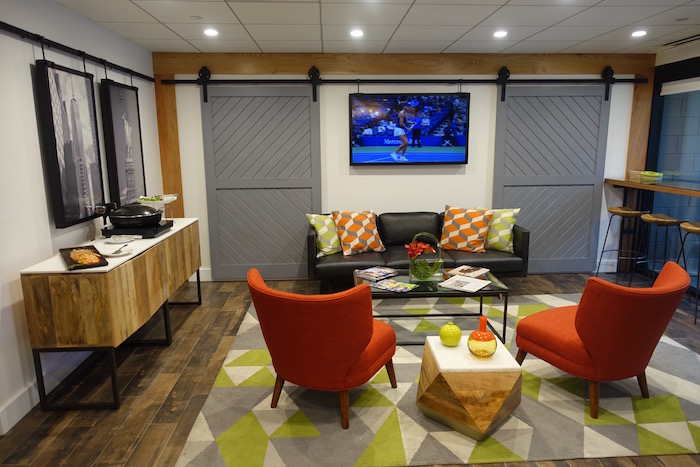 While the suite was beautiful, we spent almost the entire time outside watching the game, which was a much better game than I was expecting it to be.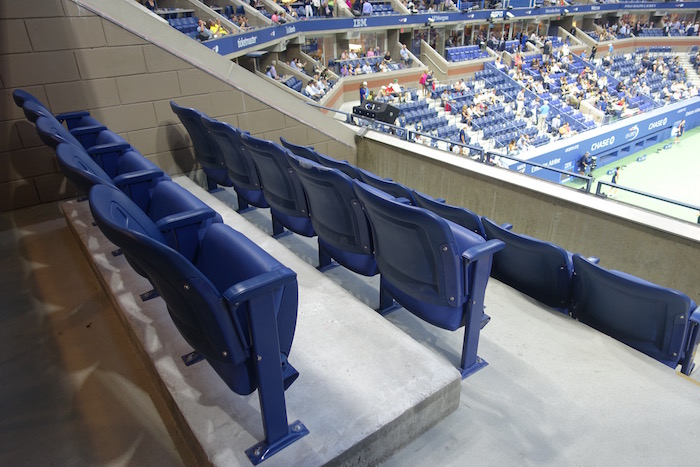 While we could have stayed for the subsequent match, we ended up leaving after the women's match was done, given that we had a flight at 6AM the next morning.
Bottom line
I've loved tennis all my life, and it's something my mom loves even more than I do. So being able to attend this event every year thanks to the SPG Amex is awesome. While I largely focus on the direct rewards offered by credit cards, it's worth keeping in mind that there are all kinds of great access that credit cards can get you to special events and experiences, given how often credit card companies, airlines, and hotels, sponsor major events.