---
Czech Airlines 724
Prague (PRG) – Rome (FCO)
Wednesday, January 8
Depart: 11:30AM
Arrive: 1:25PM
Duration: 1hr55min
Aircraft: Airbus A319
Seat: 2C (Business Class)
As is the norm on most airlines flying within Europe, business class was simply economy class with a blocked middle seat. In this case there were two rows of business class with the middle seats blocked, separated from the rest of the cabin by a curtain.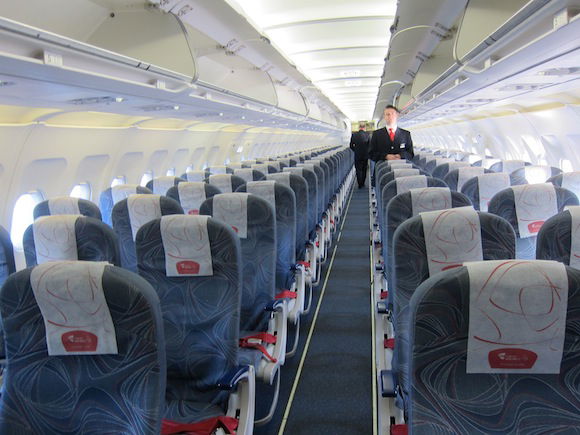 Czech Airlines A319 economy class cabin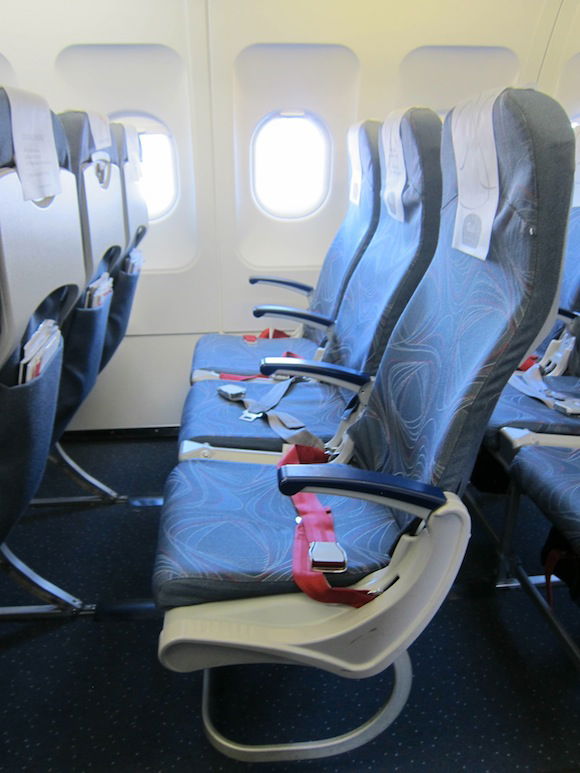 Czech Airlines business class
We quickly took our seats, 2A & 2C, and were informed we were the only passengers in the cabin.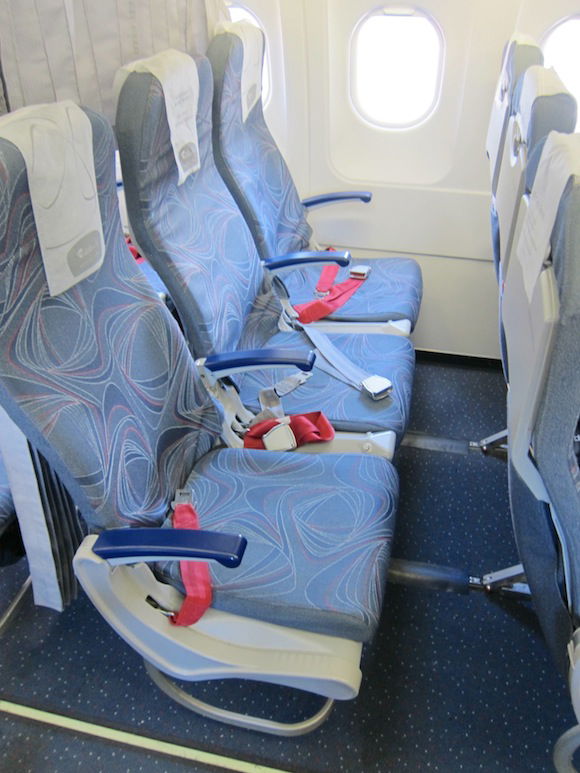 Czech Airlines business class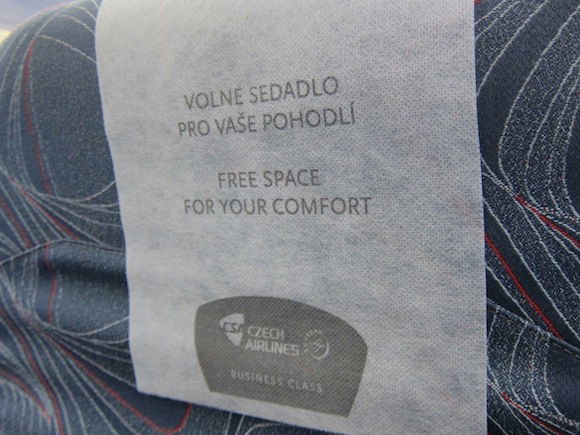 Czech Airlines business class seat blocking
There were two middle aged female flight attendants at the door and two middle aged male flight attendants in the middle of the cabin greeting passengers. They were friendly though not overly so. A few minutes after settling in one of the female flight attendants offered us pre-departure beverages. We had the choice between water, orange juice, and champagne, and interestingly enough they had two of each on the tray, even though there were just two of us. So I took both a water and a glass of champagne.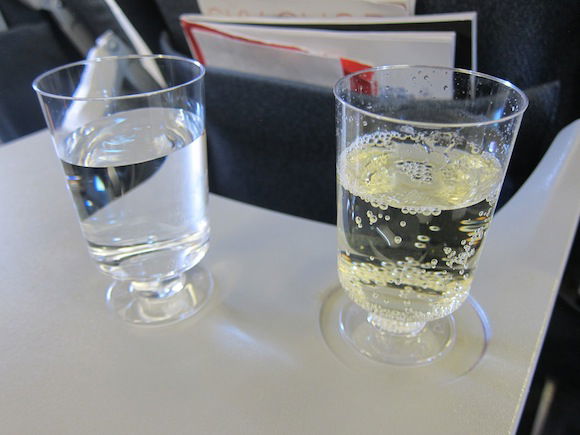 Czech Airlines pre-departure beverages

Boarding was efficient, and at around 11:25AM the captain came on the PA to welcome passengers aboard and inform us of our flight time of 1hr25min. The door closed shortly after his announcement, though we didn't immediately push back. Instead the door opened again five minutes later as we were apparently waiting on some paperwork, and at 11:40AM we finally pushed back.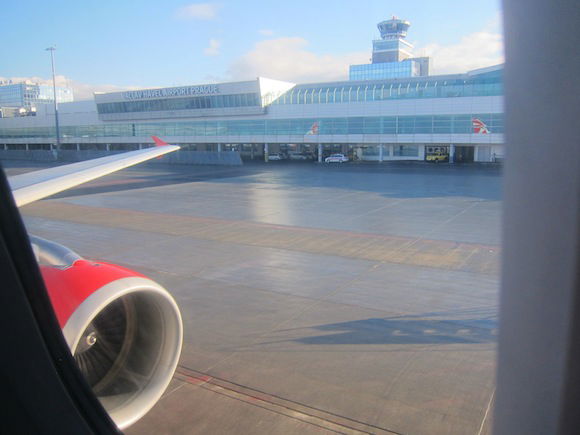 Czech Airlines A319 pushback
As we pushed back the rather hilarious cartoon-ish safety video played: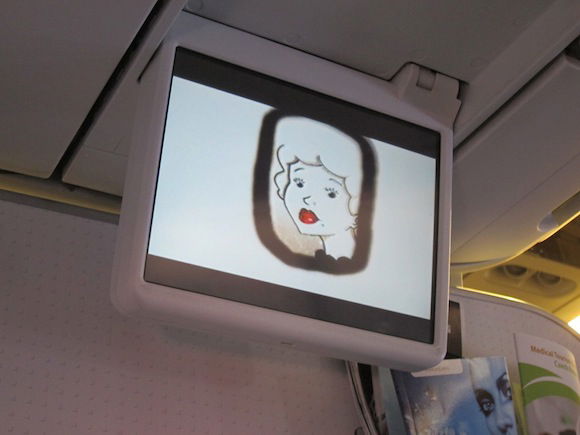 Czech Airlines safety video
Our taxi to runway 24 took about 10 minutes, and once there we were number one for takeoff.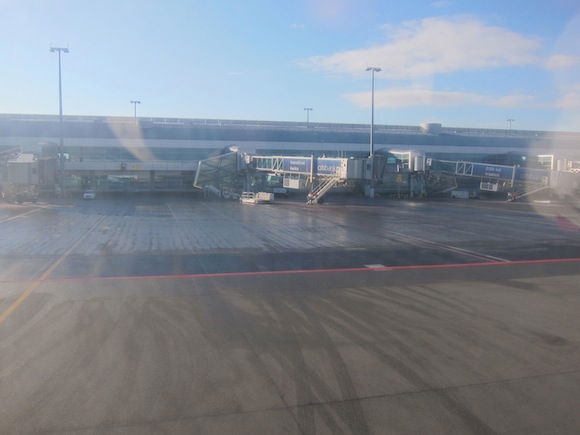 Prague Airport terminal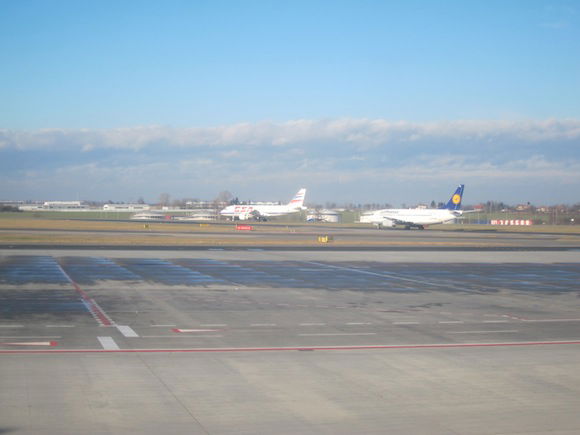 Prague Airport taxiway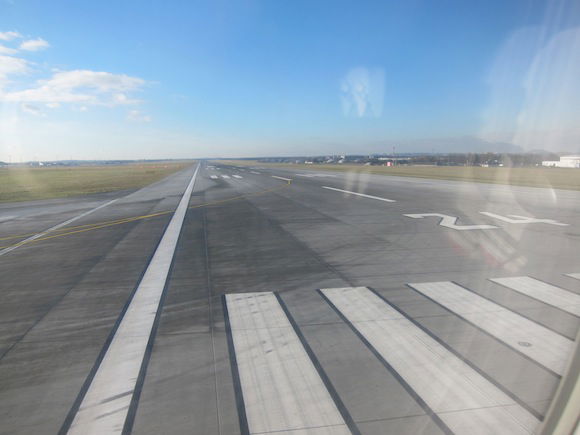 Taking off runway 24
Our climb out was smooth, and once we passed through about 15,000 feet the seatbelt sign was turned off and service began.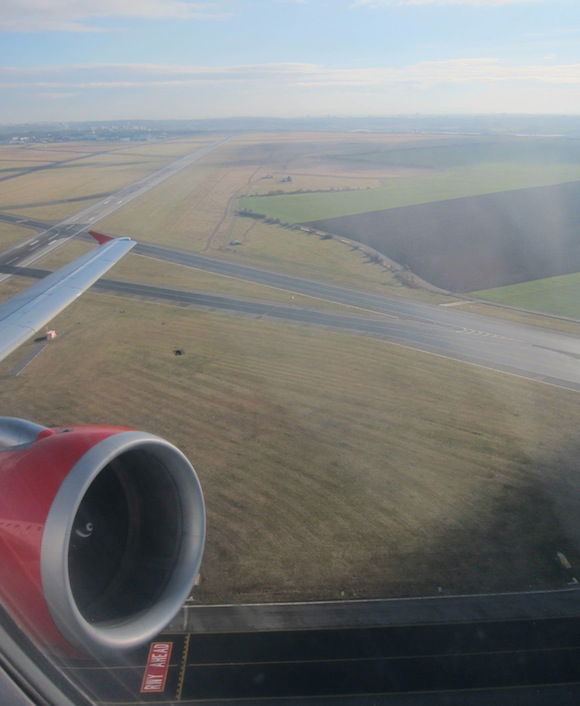 View after takeoff from Prague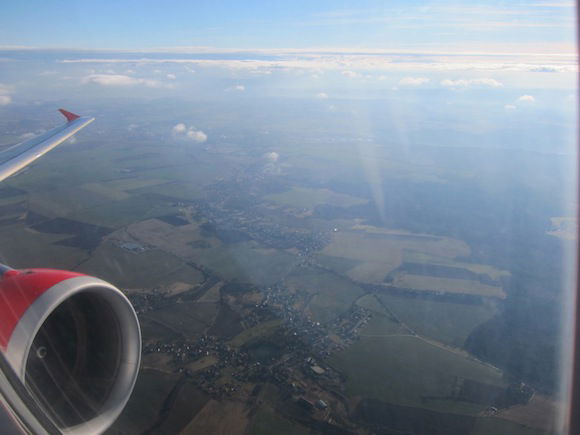 View after takeoff from Prague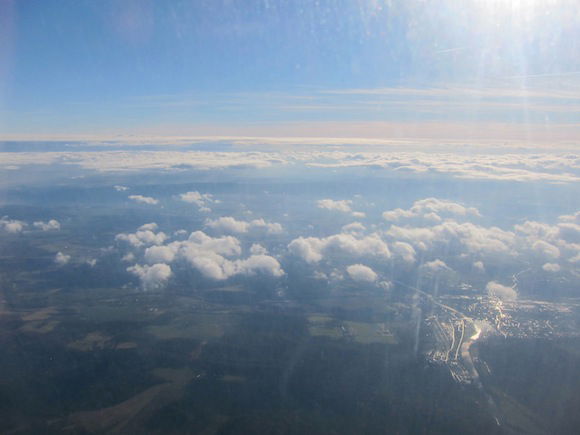 View inflight
Given that we were the only passengers in business class our service was completed pretty quickly. We were offered a deli plate with salami, salmon, and prosciutto, and then some bread from a basket. Also on the tray was some sort of a cream gelatin dessert. A glass of water was offered with the food, and was quickly followed up by a further beverage service.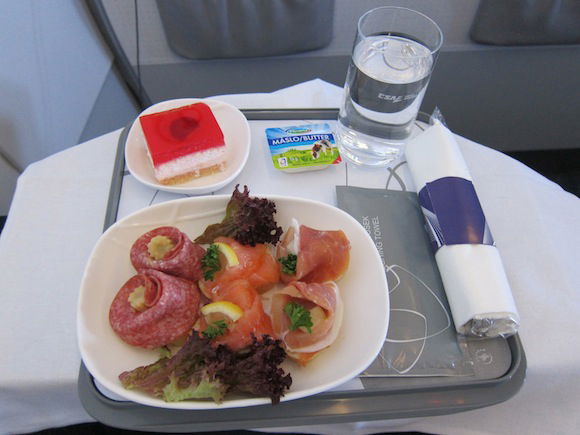 Czech Airlines business class meal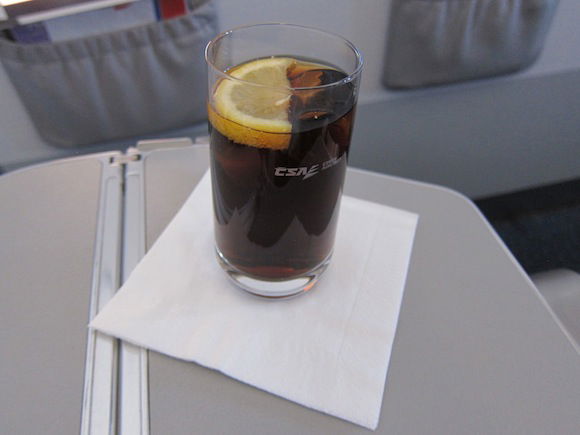 Czech Airlines business class drink
Once the flight attendants were done serving us, they headed to the economy cabin to do service, though a flight attendant came back to check on us every 10 minutes or so. There were drop down screens on which the airshow could be watched throughout the flight, tracking our progress to "Rim."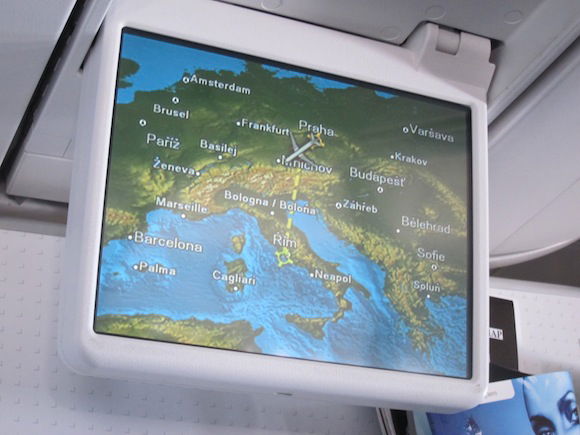 Must. Not. Make. A. Joke.
I watched an episode of Real Housewives of Atlanta on my iPad (definitely on team Phaedra, for what it's worth). Before I knew it we were over the Alps, which made for some stunning views.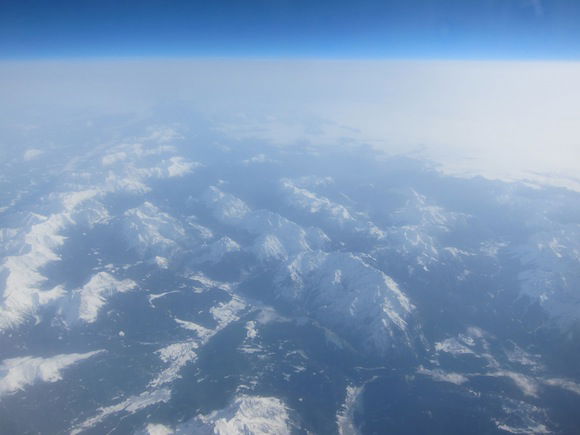 View over the Alps
About 25 minutes prior to landing we began our descent, which was fairly steep. The seatbelt sign was turned on about 15 minutes prior to landing.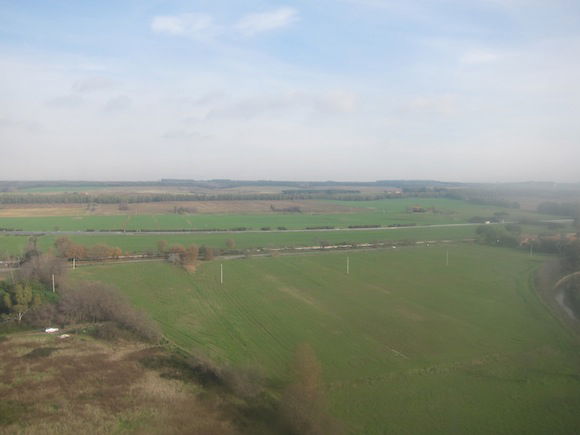 View on approach into Rome
At around 1:15PM we touched down on runway 16L.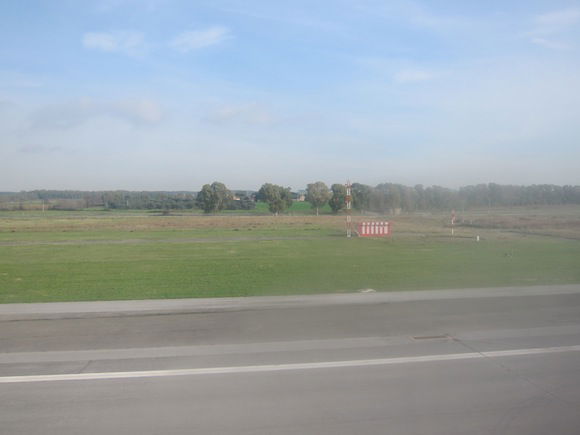 View upon landing in Rome
Our taxi to the gate seemingly took forever, and I almost felt like I was at Beijing Airport (if you've never flown into Beijing Airport, I'm actually fairly certain that they share a runway with Shanghai and just taxi you the rest of the way). It took us a good 15 minutes to taxi to the gate.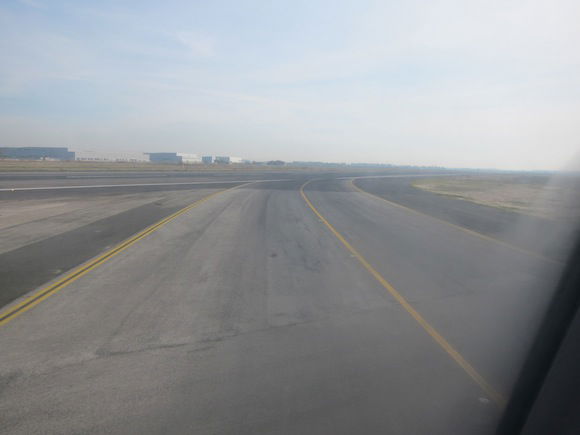 Taxiing in Rome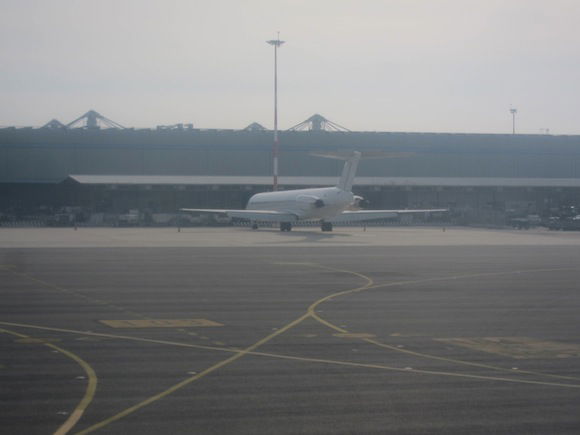 Taxiing in Rome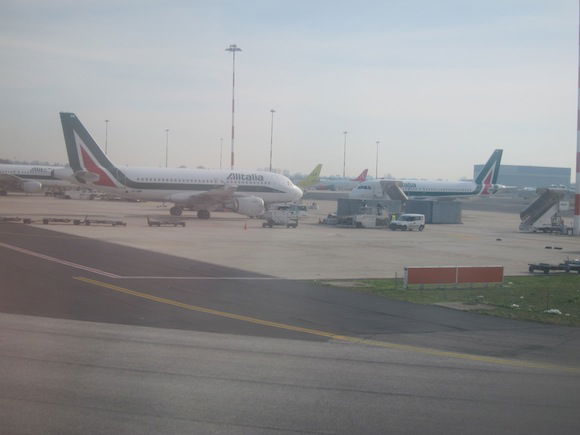 Taxiing in Rome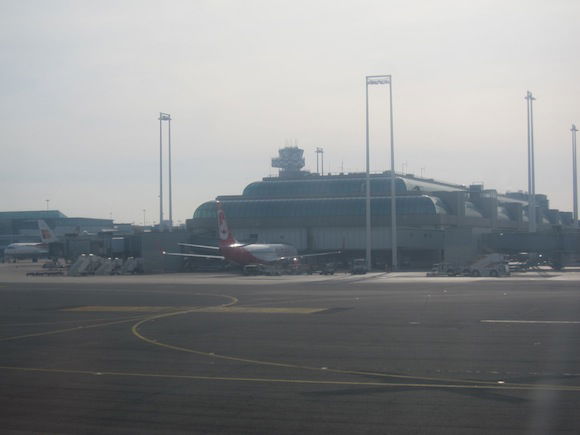 Taxiing in Rome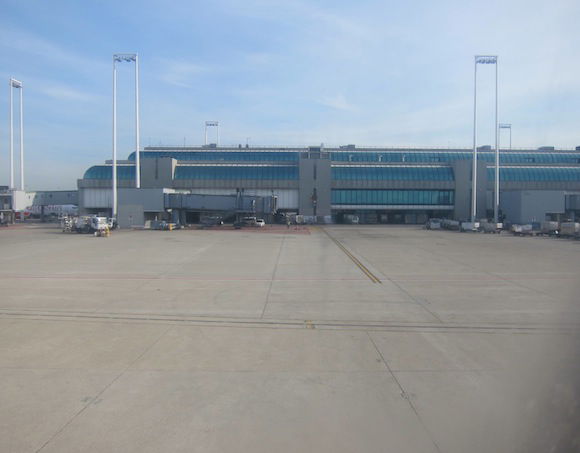 Taxiing in Rome
Once at the gate the true madness which is transiting an Italian airport began. Move over London Heathrow and Paris Charles de Gaulle, you have some competition in the clusterf*&# department!
Anyway, on the whole Czech Airlines provided a perfectly pleasant intra-Europe business class experience. The flight attendants were friendly and the plane fairly comfortable, though I've never been a fan of intra-Europe business class. I'd actually be curious to try them longhaul on their Seoul Incheon route…