Making online award bookings easier is a bit of a double edged sword. On one hand it's great because it allows us to be able to easily search and book award space online. On the other hand, it also makes it easier for everyone else to search for award space. Award space they might not otherwise know existed.
For example, American lets you book awards on many of their partner airlines directly through aa.com. But they don't let you book Cathay Pacific, which I'm sort of happy about. There are tens of millions of AAdvantage members, and chances are that a vast majority of them don't even know that Cathay Pacific is an American Airlines partner, let alone that they can redeem miles on them.
But for those of us "in the know," we can easily search Cathay Pacific award space through British Airways' website, and then call American to book.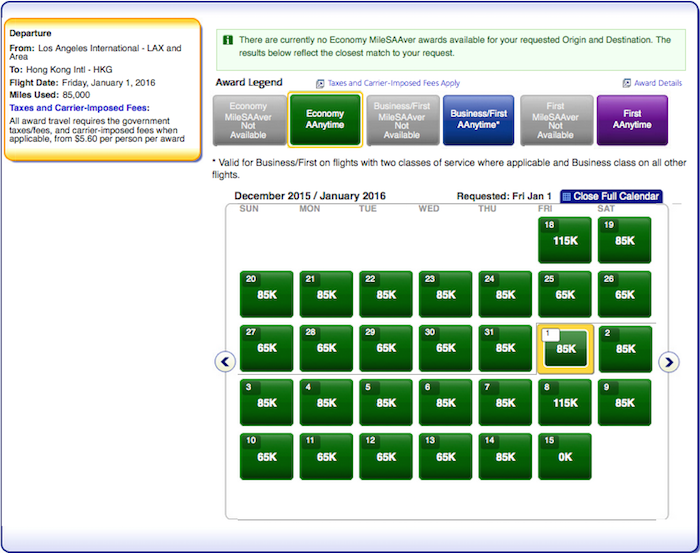 There's much more AAdvantage award space to Hong Kong than this!
Of the three major alliances, SkyTeam is hands down the least advanced when it comes to booking award tickets online. On the plus side, Delta has been greatly improving their online search functionality: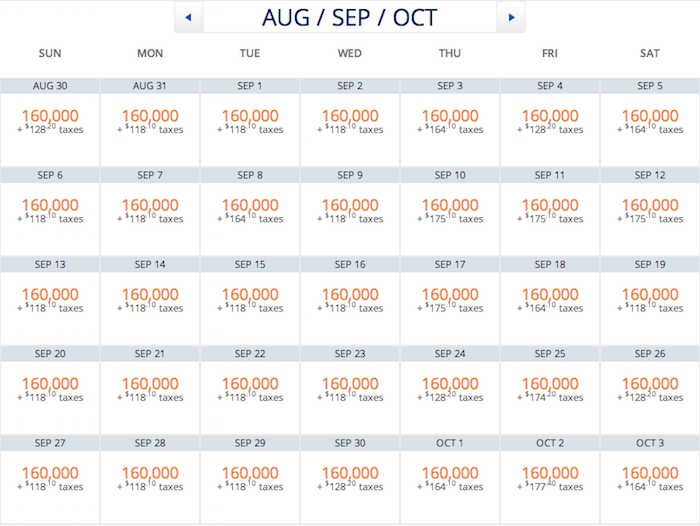 Delta's (mostly) functional new SkyMiles award calendar
It seems like SkyTeam as an alliance will be investing in a better infrastructure for booking award tickets.
Via Business Traveller:
Skyteam member airlines are launching an online system for frequent flyer programme members to book award flights on any flight operated by other alliance members.

The new booking facility is being rolled out over the coming months with ten member airlines already launched.

Fatima da Gloria de Sousa, Skyteam's director of brand and communications, told Business Traveller it will "definitely" be in place by the end of the year.

It will allow loyalty members with any of the alliance's 20 member airlines to book award availability seats on another Skyteam airline online.

Currently, members have to phone their individual programme call centres to complete an award booking involving multiple carriers.

The change will mean every frequent flyer programme member in the alliance will have an online booking tool for booking reward flights on other alliance member airlines.
When I first read this, it sounded to me like SkyTeam would be creating a single website where you could redeem miles from all of their partner airlines. But that seems sort of aspirational, so I'm guessing that's not the intent (we are talking about the "sloppy thirds" alliance, after all).
My guess is that they're instead setting up a single "back end" system which all airlines can use to display award space (similar to how Star Alliance has Starnet). Ultimately I think this is great news, since booking SkyTeam awards is considerably more challenging than booking Star Alliance or oneworld awards, if for no other reason than the blackout dates which different airlines have.
Bottom line
I can't wait to see what the finished product looks like, and look forward to redeeming more SkyTeam miles online instead of by phone. I'm especially excited about redeeming Korean Air SkyPass miles online, given how valuable those miles are. While they improved their online award search tool recently, they still don't allow partner redemptions online.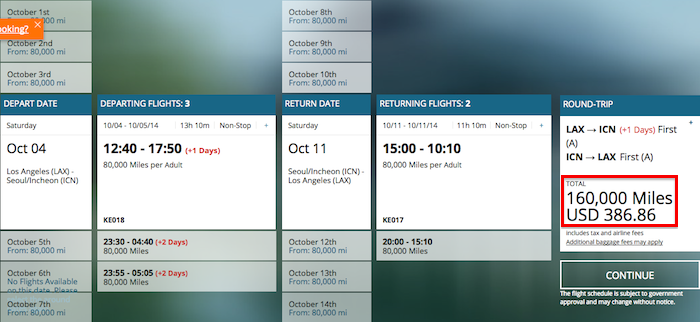 Any guesses as to what this new SkyTeam award functionality will look like?