In 2013, Singapore Airlines announced a refresh for the cabins on their Boeing 777-300ERs. I tend to think of the changes more as lipstick on a pig supermodel than anything else, since all the cabins maintained their original "bones," and most of the changes were with the finishes.
Singapore isn't in a rush to retrofit these new interiors throughout their fleet, so this isn't one of those product refreshes that's complete within 12-18 months. Instead, the 777s they're newly taking delivery of feature this product, and at some point I'm sure they'll get around to refreshing their existing fleet.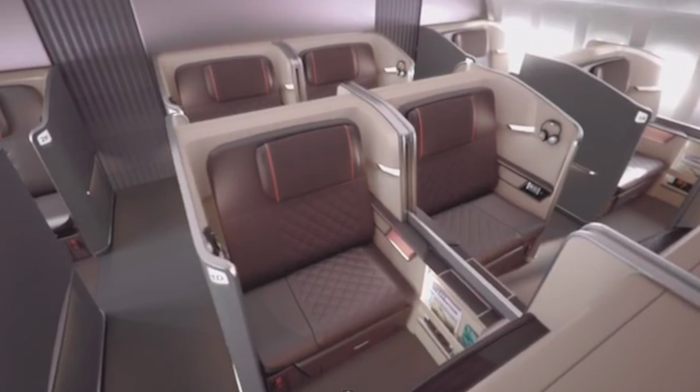 Singapore's new 777-300ER first class
Up until now, the refreshed 777-300ERs have been operating select flights to London Heathrow and Tokyo Narita. They haven't published an exact schedule for the new aircraft, since they have the same layout as others, but those are the two routes that the refreshed cabins frequent most.
Via AusBT, Singapore Airlines will being flying their refreshed 777s to Australia as well. The new 777-300ERs will be operating the following flights to Australia:
Singapore to Sydney as of November 27, 2014:
SQ231 Singapore to Sydney departing 12:45AM arriving 11:40AM
SQ222 Sydney to Singapore departing 4:10PM arriving 9:20PM
Singapore to Melbourne as of March 29, 2015:
SQ227 Singapore to Melbourne departing 9:15PM arriving 7:45AM (+1 day)
SQ228 Melbourne to Singapore departing 4:45PM arriving 9:25PM
Keep in mind that Singapore Airlines also flies A380s to Australia, so in general you're better off booking Suites Class on the A380 than First Class on the 777 (especially since they cost the same number of miles).
As far as I'm concerned, the biggest benefit of the new 777s is that they feature Wi-Fi, while most of the older ones don't.
The one thing worth noting about Wi-Fi on the 777s is that there's a fixed cost to use Wi-Fi for the entire flight, while on the A380s you're charged based on usage, so it gets outrageously expensive. On my flight last week from Frankfurt to New York I paid ~$78 for very mild Wi-Fi use on my iPhone, which I mostly used for social media and iMessaging.

As someone that hates being "disconnected," I'd almost choose the 777 so I can pay ~$20 for unlimited Wi-Fi the entire flight… I think?
Speaking of cabin refreshes, as I wrote about in August, Singapore is also refreshing the Suites Class cabin on their A380s. On my flight last week between New York and Frankfurt, I had the refreshed cabin in one direction, and the original cabin in the other direction. And I didn't actually notice any difference, aside from the upholstery (and I'm not actually sure I prefer the darker color).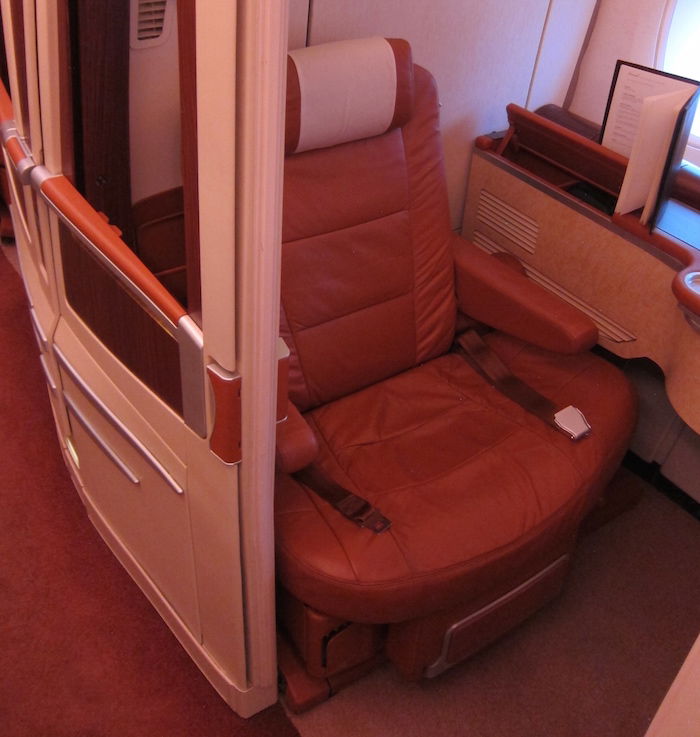 Singapore Airlines' "old" A380 Suites Class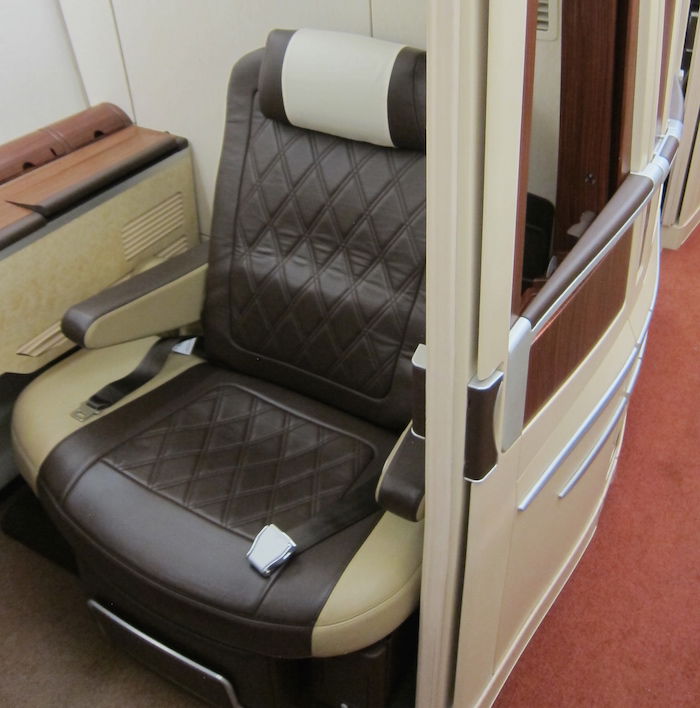 Singapore Airlines' "new" A380 Suites Class
You've gotta love Singapore's obsession with always having something new — it keeps things interesting as a passenger!