I recently had a last minute work trip to Houston, which is perhaps the only sort of trip one takes to Houston in the summer, as it's not a popular leisure destination in August given the typical summer climate there. Nonetheless, hotel rates varied fairly widely, with the St. Regis (which is located in the Galleria area, near where I needed to stay) and the Four Seasons (in downtown Houston) being both the two top options, and the two priciest.
I happen to have a good friend who is a Houston-based Virtuoso adviser, and my friend Will wanted to place me at the St. Regis, but my work budget wouldn't allow it. And this is where an excellent travel adviser works his or her magic, particularly when he or she has a good working relationship with a property: he asked what my budget was, and was able to find a rate that I hadn't seen that fit my needs. Better still, he was able to secure me complimentary breakfast, a room upgrade, late checkout (which I wouldn't be taking advantage of), a special amenity, and a partial food and beverage credit.
(Of course, it goes without saying having a locally-based Virtuoso adviser is always a plus, but any good Virtuoso agent can work magic — as Ford, for instance, often does. Still, when your travel adviser has a specialty or a connection, take advantage of it!)
Check In
I had a bit of a crazy taxi incident myself arriving from Houston Intercontinental Airport. The airport is far from the city center, and the city's taxi commission has a series of "Zones" where something of a flat rate is chargeable for an airport trip (on top of an airport surcharge), but passengers are entitled to pay the lesser of the zone fare or the metered fare. In any event, my driver insisted I had to pay the metered fare (which was about $4 higher), and when I pointed out the discrepancy, he protested that he would charge me the higher rate but then pay me back $2 in cash, which seemed odd.
Anyway, as we pulled up and the driver argued with me over the fare, one of the St. Regis doormen helpfully defended my honor, confirmed I didn't need to pay the higher rate, and fended off the taxi driver's ranting with a calm but firm, "sir, you are in the hospitality industry, and you should never treat your customers that way." Points already for the St. Regis before setting foot in the front door!
[By the way, I ended up using my credit card to pay the metered fare but pointedly not leaving a tip, since the driver was at this point screaming at me and calling me a string of profanities for daring to question his integrity. "I DON'T WANT YOUR TIP ANYWAY!!!!," he screamed on my way out, and luckily I had all my bags on my person and not in his trunk…
…and what is it with OMAAT and our lousy luck with taxis and Ubers???]
Anyway… the hotel is well situated in a peaceful, leafy part of Houston, and there are two motor entrances — one for the hotel, and one for the restaurant and bar (they're next to each other but it's a bit of a maze to connect between the two, so it's worth double checking you're at the right doorway).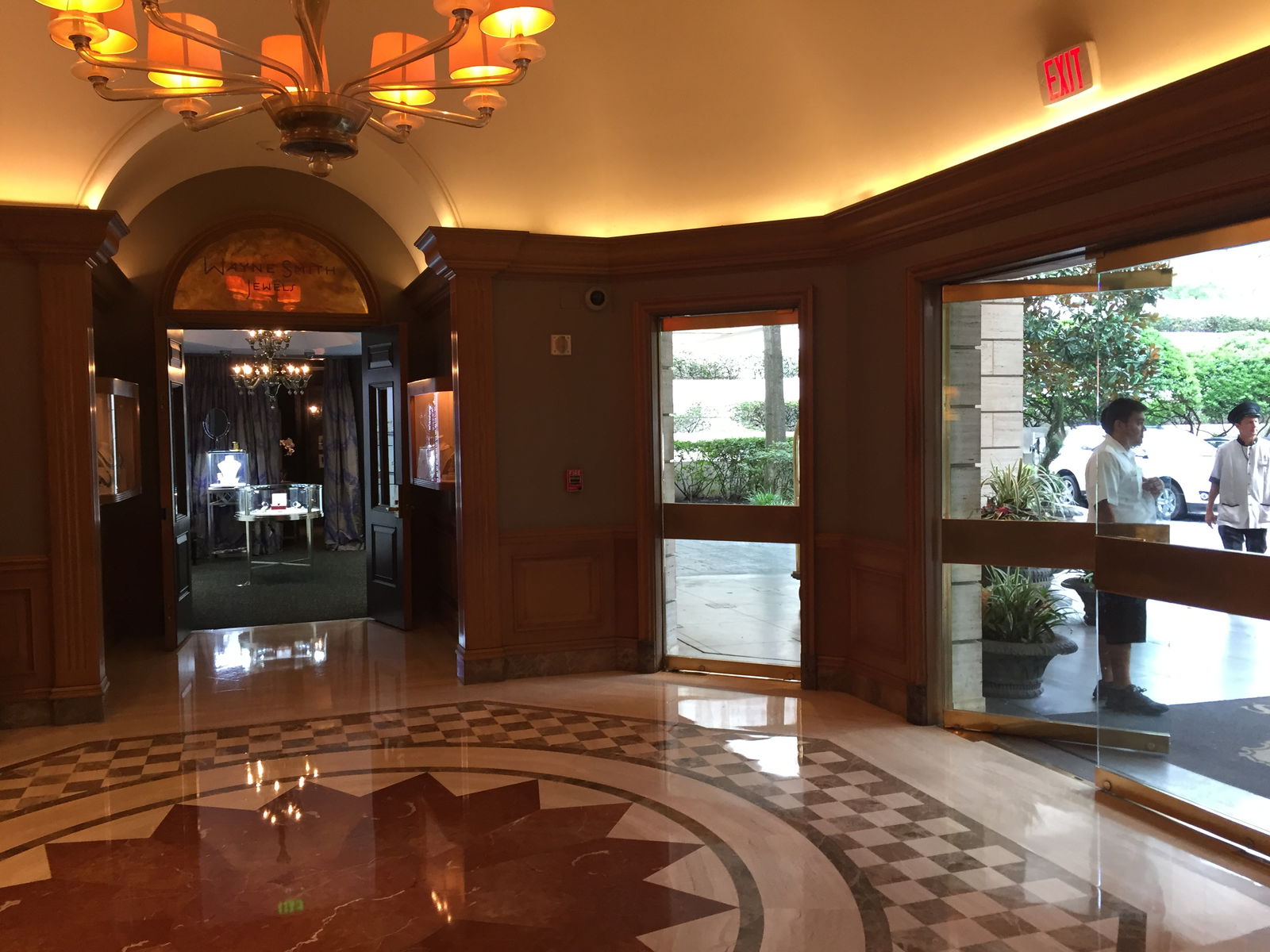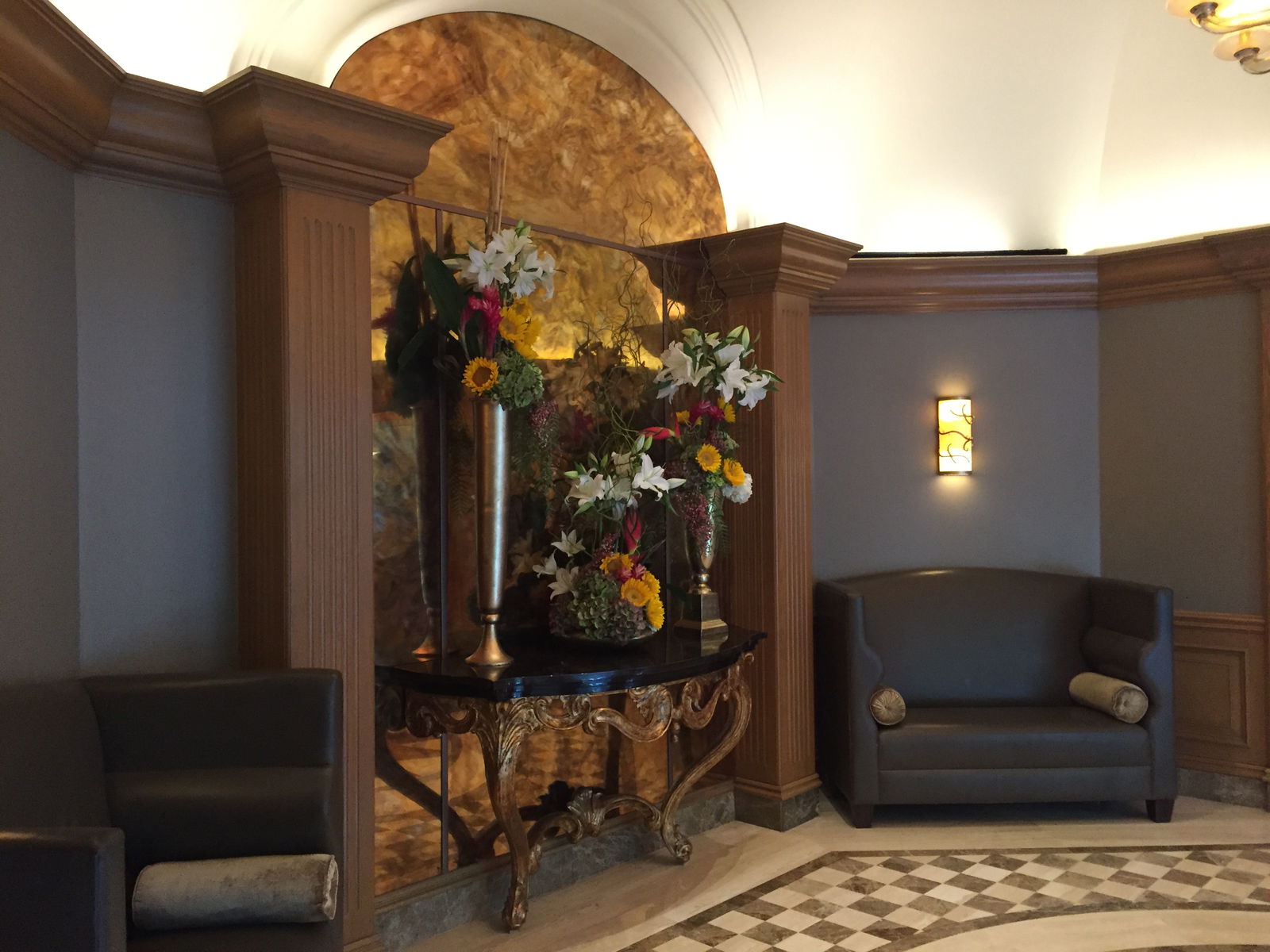 The lobby itself is traditional, but very tasteful and intimate. It was permeated with an intoxicating signature scent, and punctuated with art and rather stunning floral arrangements.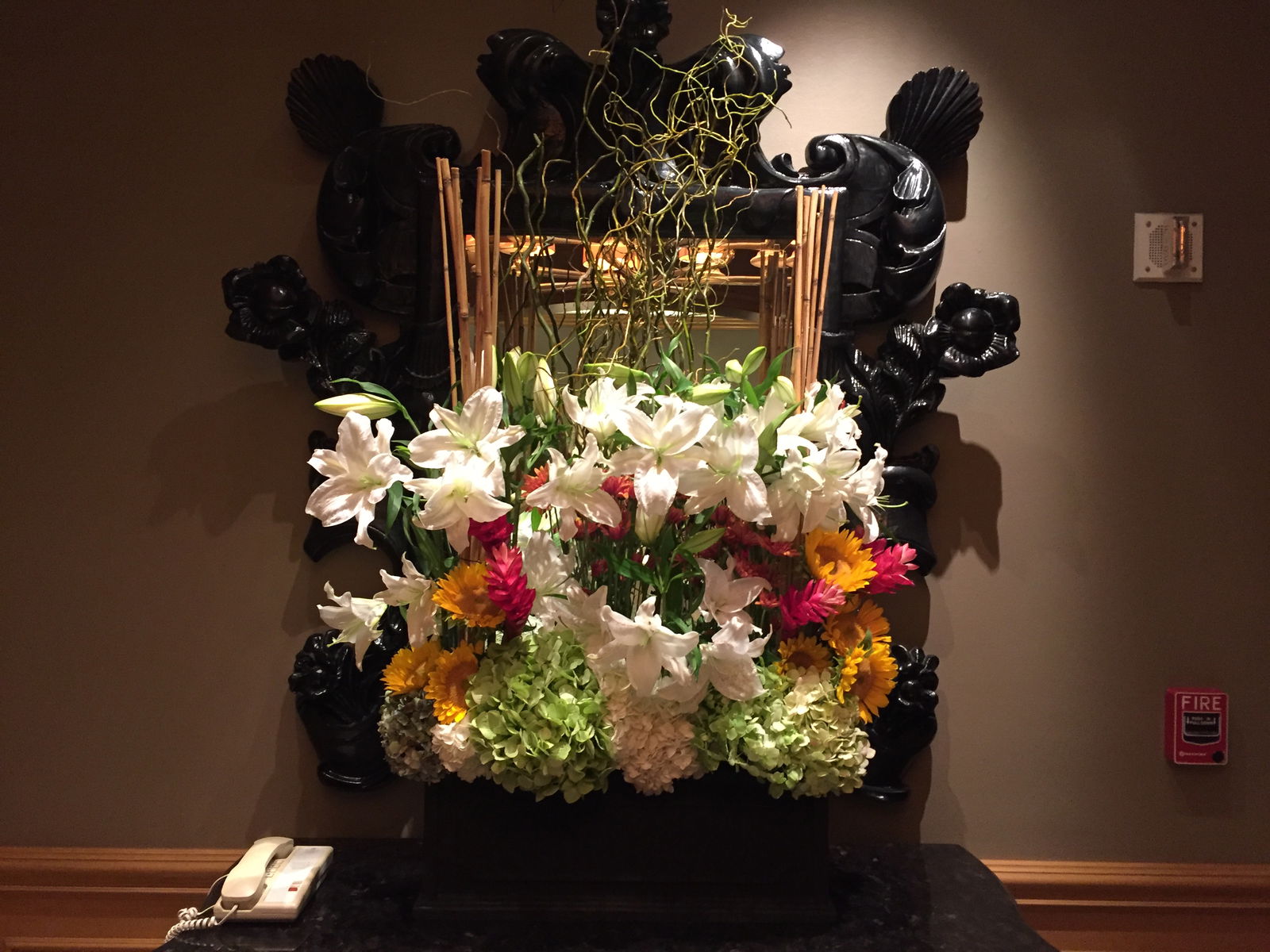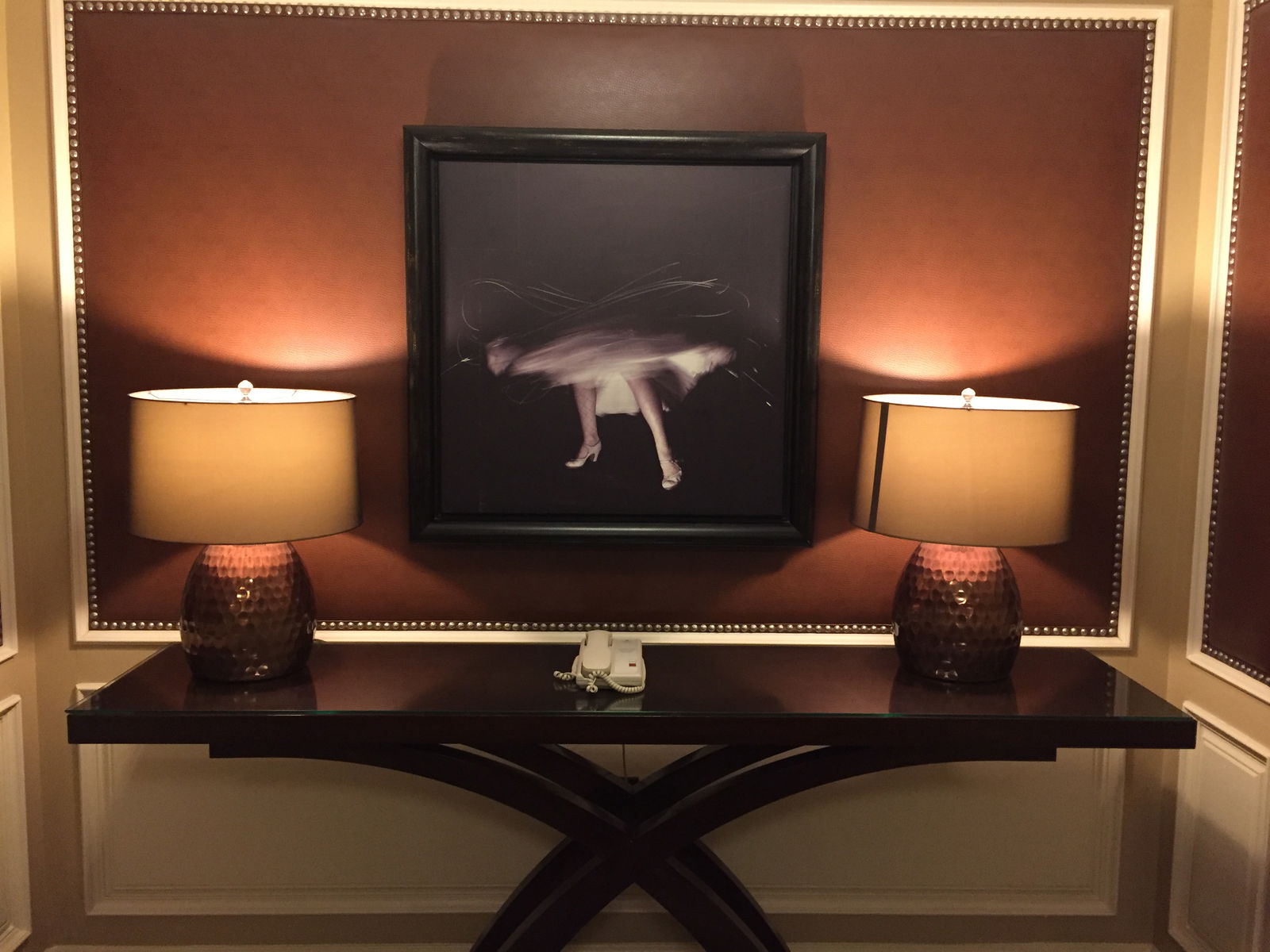 Check in itself was a breeze, with the front desk agent quickly going over my Virtuoso amenities and handing me my keys. I'd just come off a redeye, so I appreciated both the ability to check in early without hassle, and the quick but warm welcome.
The Room
My room was on the 8th floor of the hotel, and I'd been upgraded to a Grand Luxe Room, which was rather enormous at 675 square feet. Although it wasn't in a junior suite category, it was laid out in such a way (in an "L" shape) that I felt as if I were staying in a suite.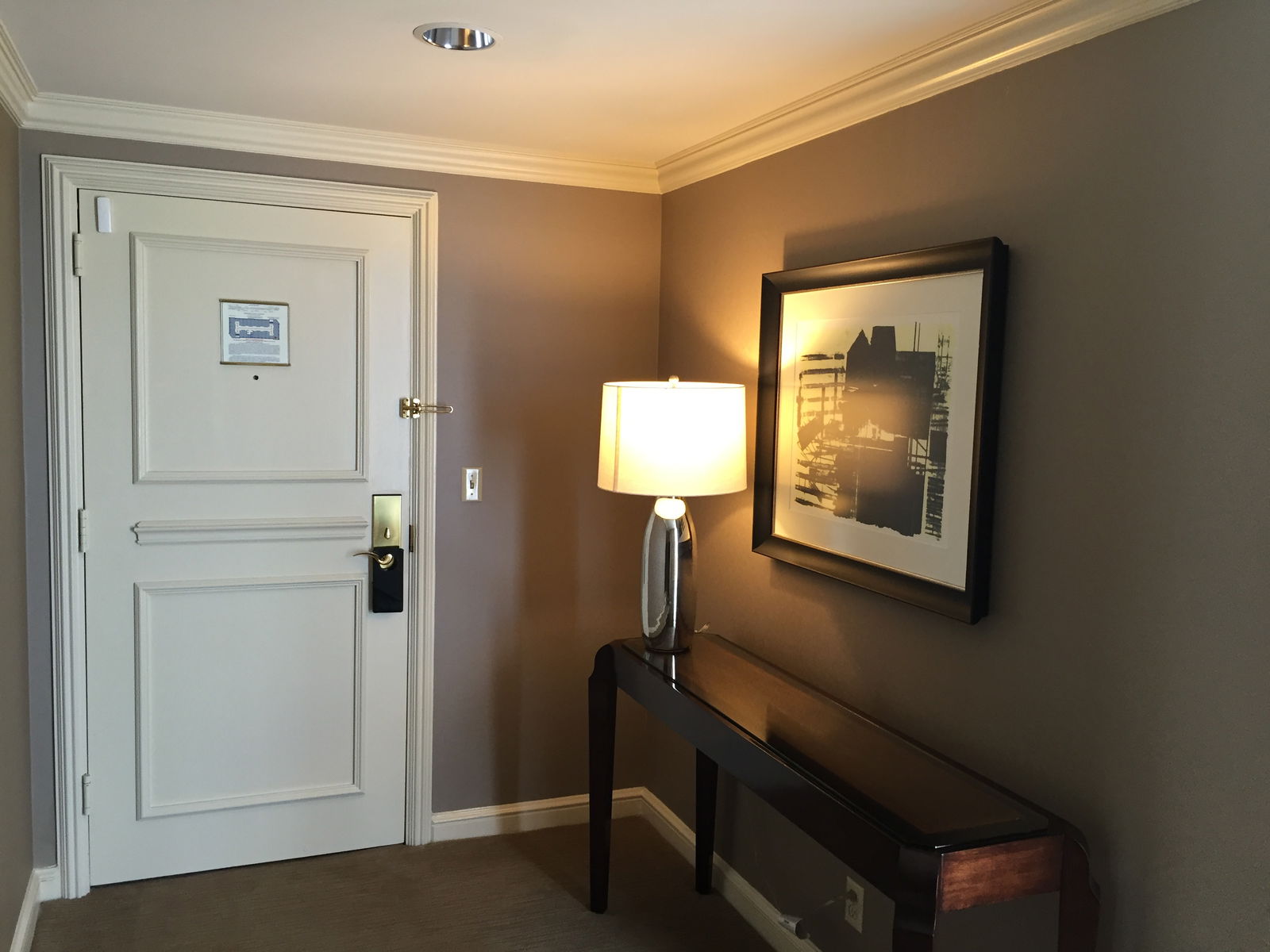 I entered the room via a long foyer, with a floor to ceiling window overlooking the city skyline. The foyer led to a series of closets, a minibar area, and the bathroom, which was off to the left.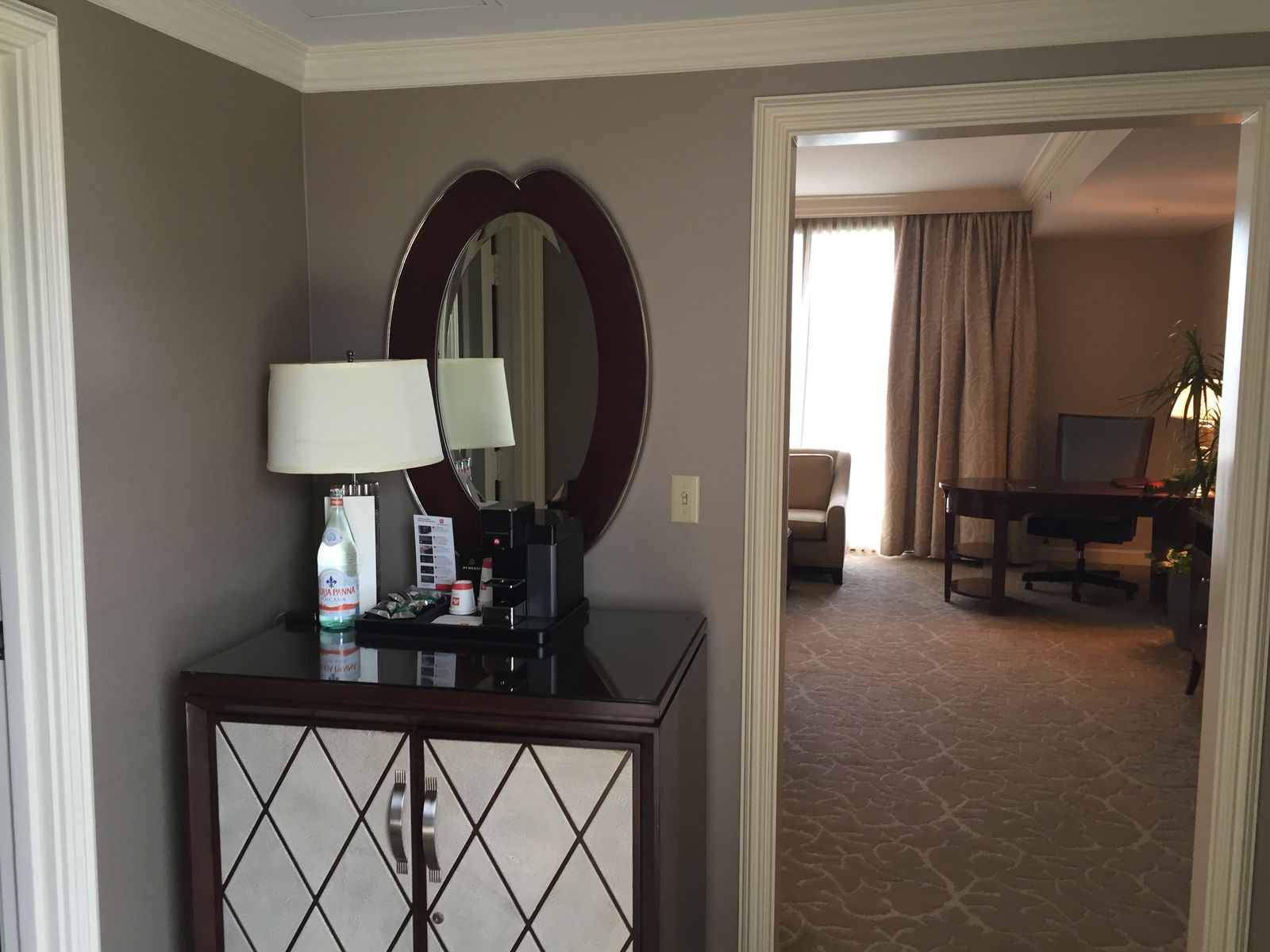 The minibar itself was well-stocked, and came with a complimentary Illy coffee maker and a bottle of still water (which I didn't think was complimentary, but I didn't test the… er… waters, so to speak, so I don't actually know).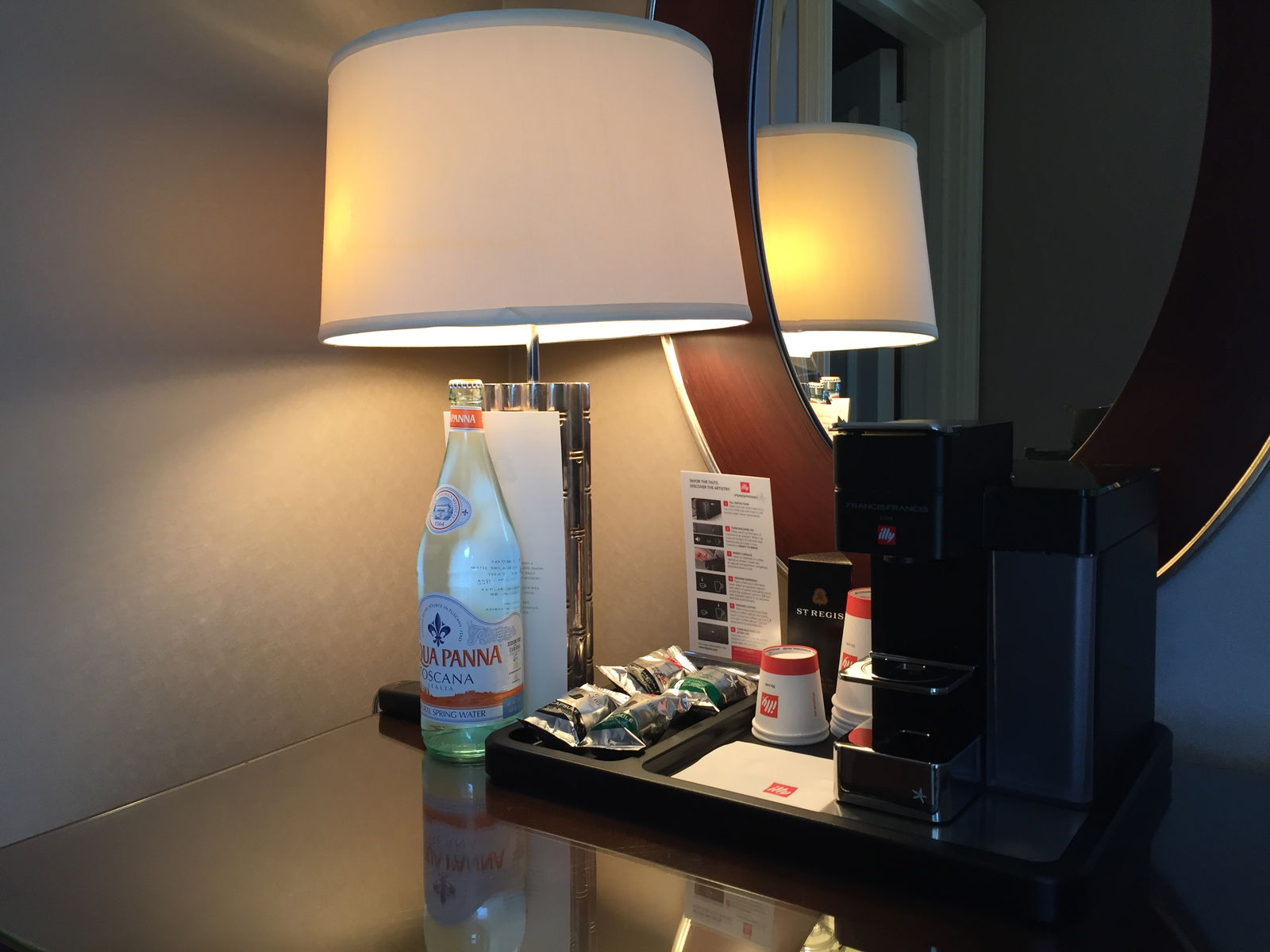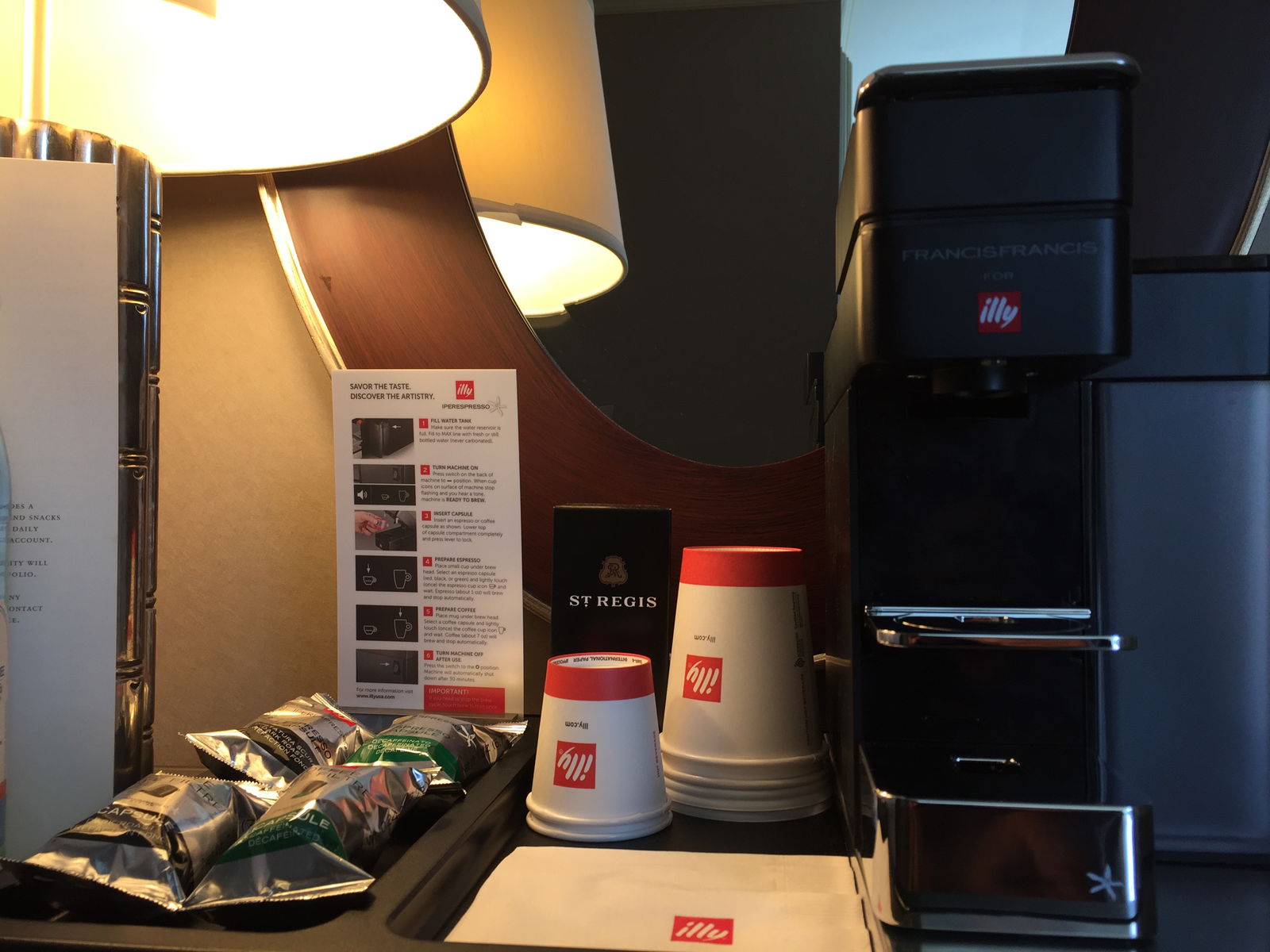 The bathroom was not quite as impressive as the rest of the room, although it was perfectly nice. There was a spacious single sink console, as well as a tub and shower, decked out in marble.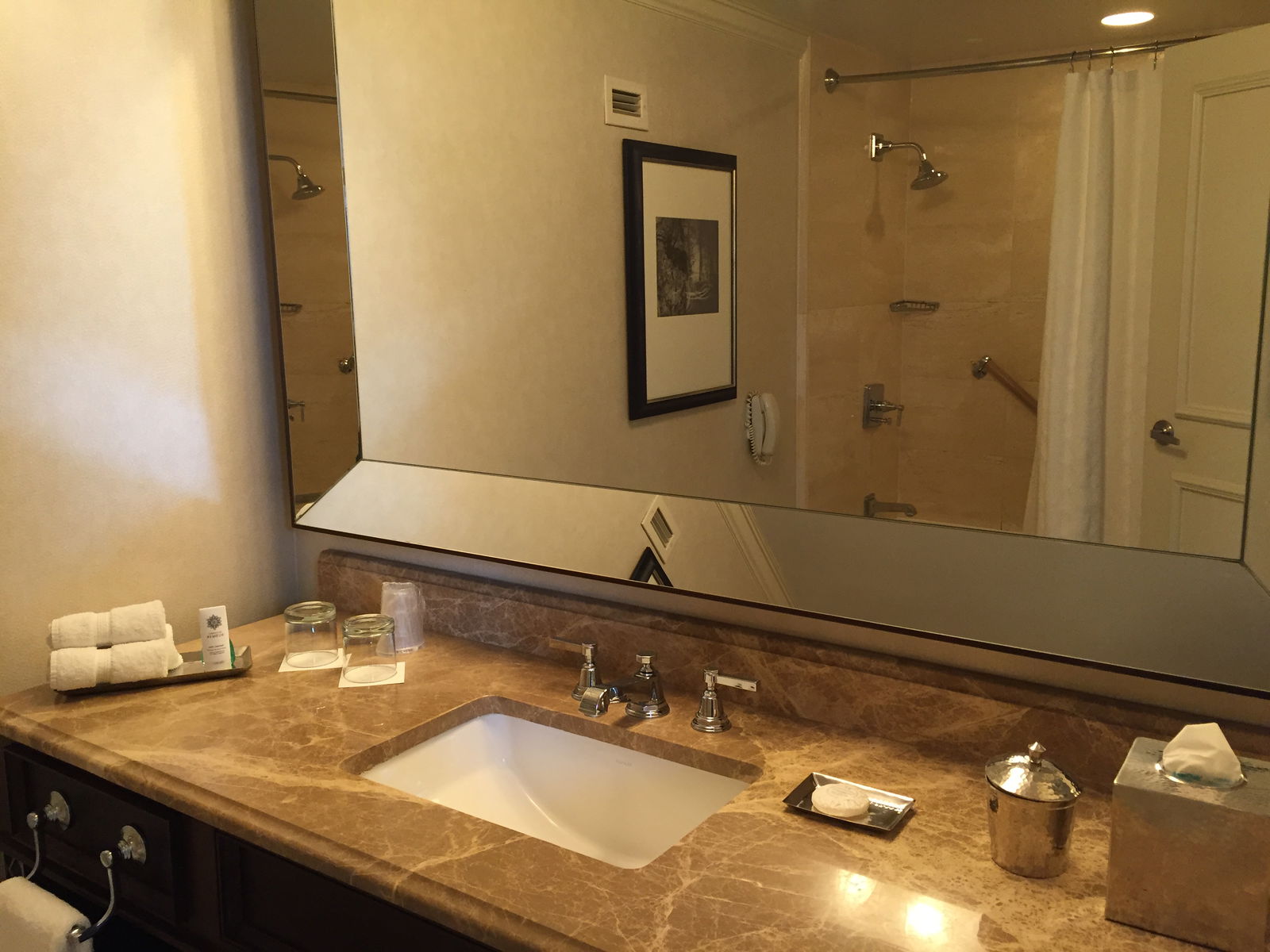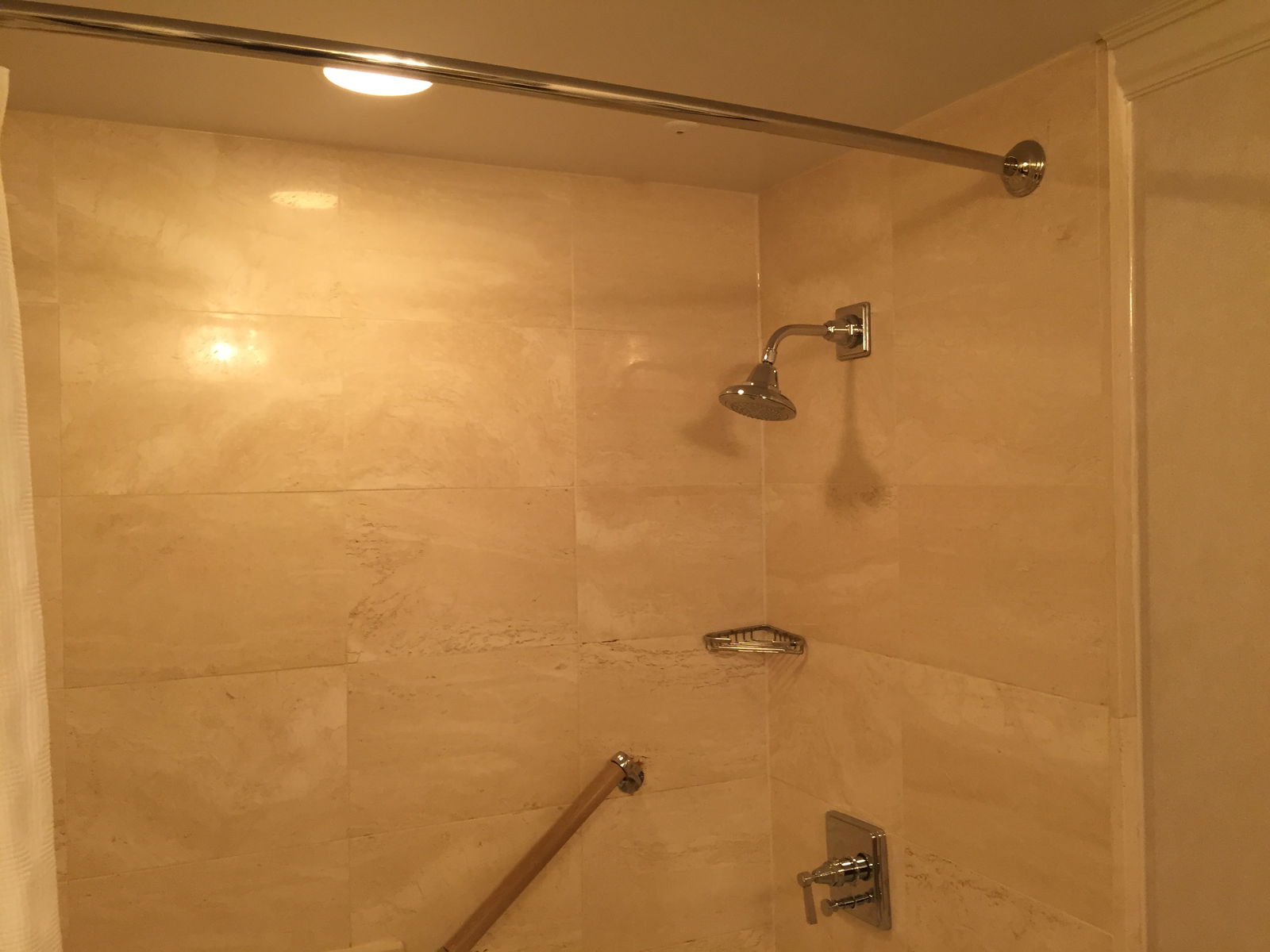 As is the norm at a St. Regis, amenities were Remede-branded (which I believe is their in house spa). The bathroom also came with a mini bottle of Scope mouthwash, which I appreciated.
The bedroom, living and working area of the guestroom was simply enormous, with high ceilings and a modern, yet tasteful decor that seemed vaguely Texan (touches of leather and snakeskin patterns) without being themed.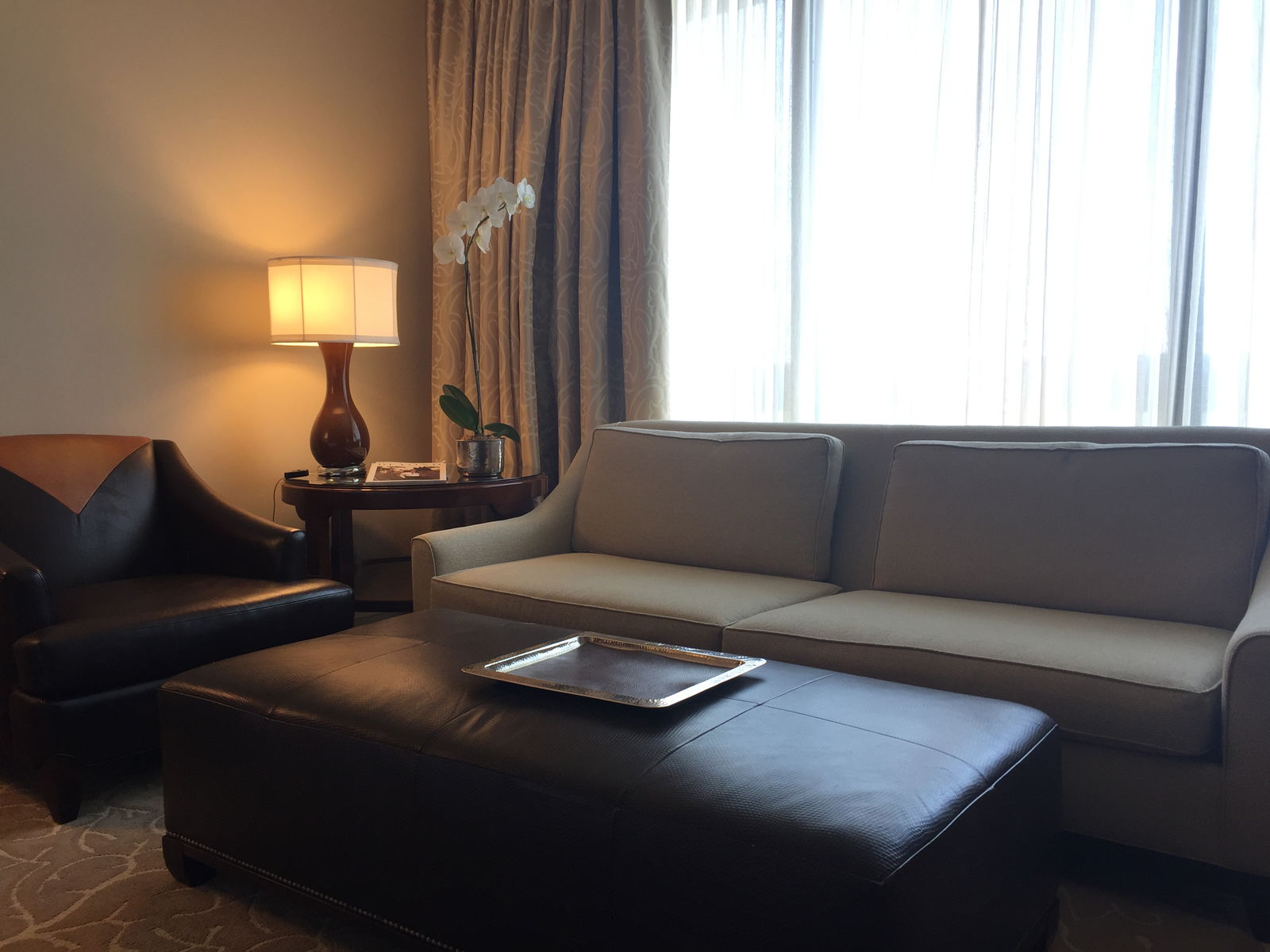 The desk was thoughtfully laid out, and had a unique (and again, vaguely high-end Texan) desk lamp that made it feel quite personal.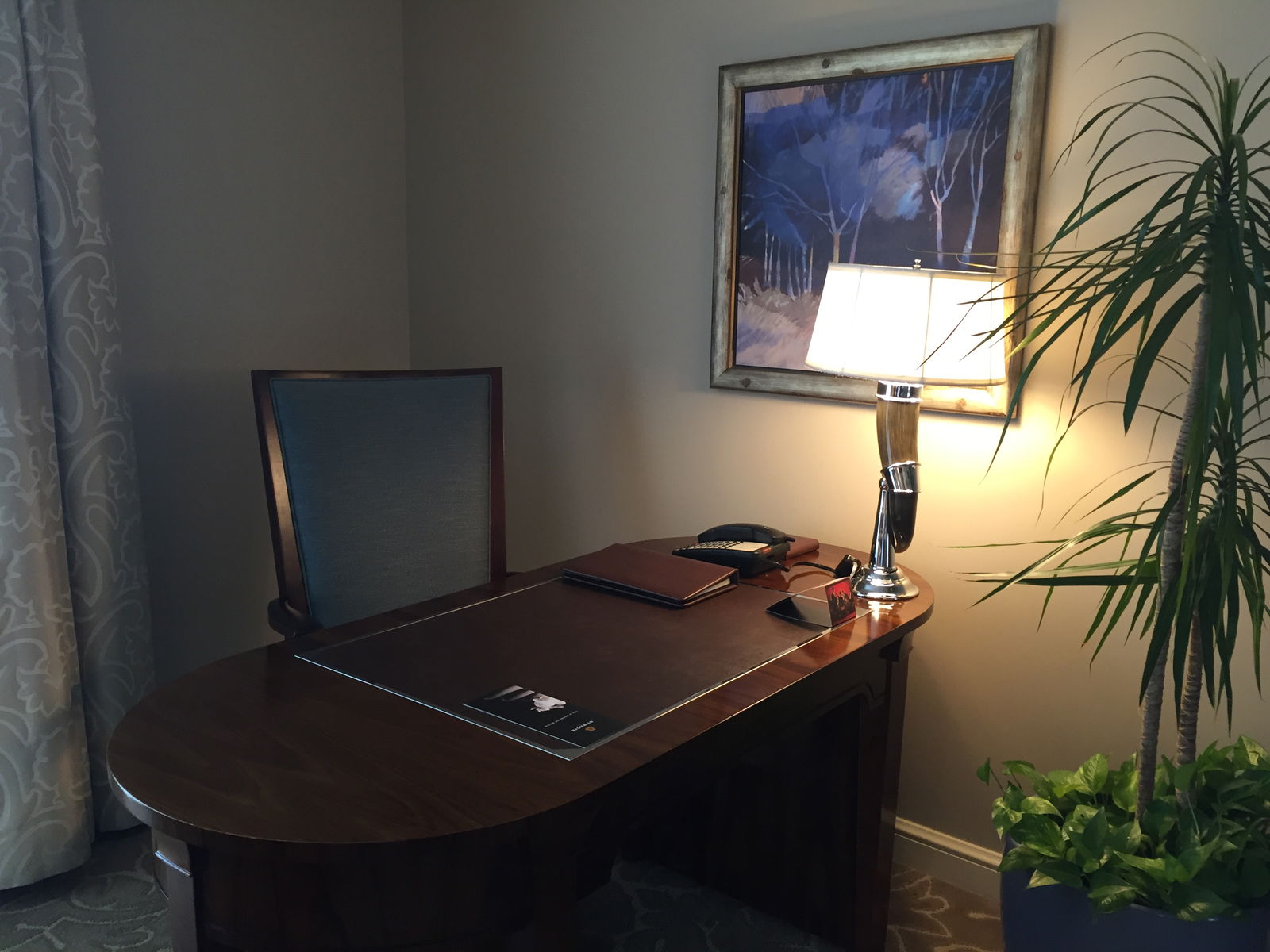 The dresser and television console setup was also well designed and not especially intrusive.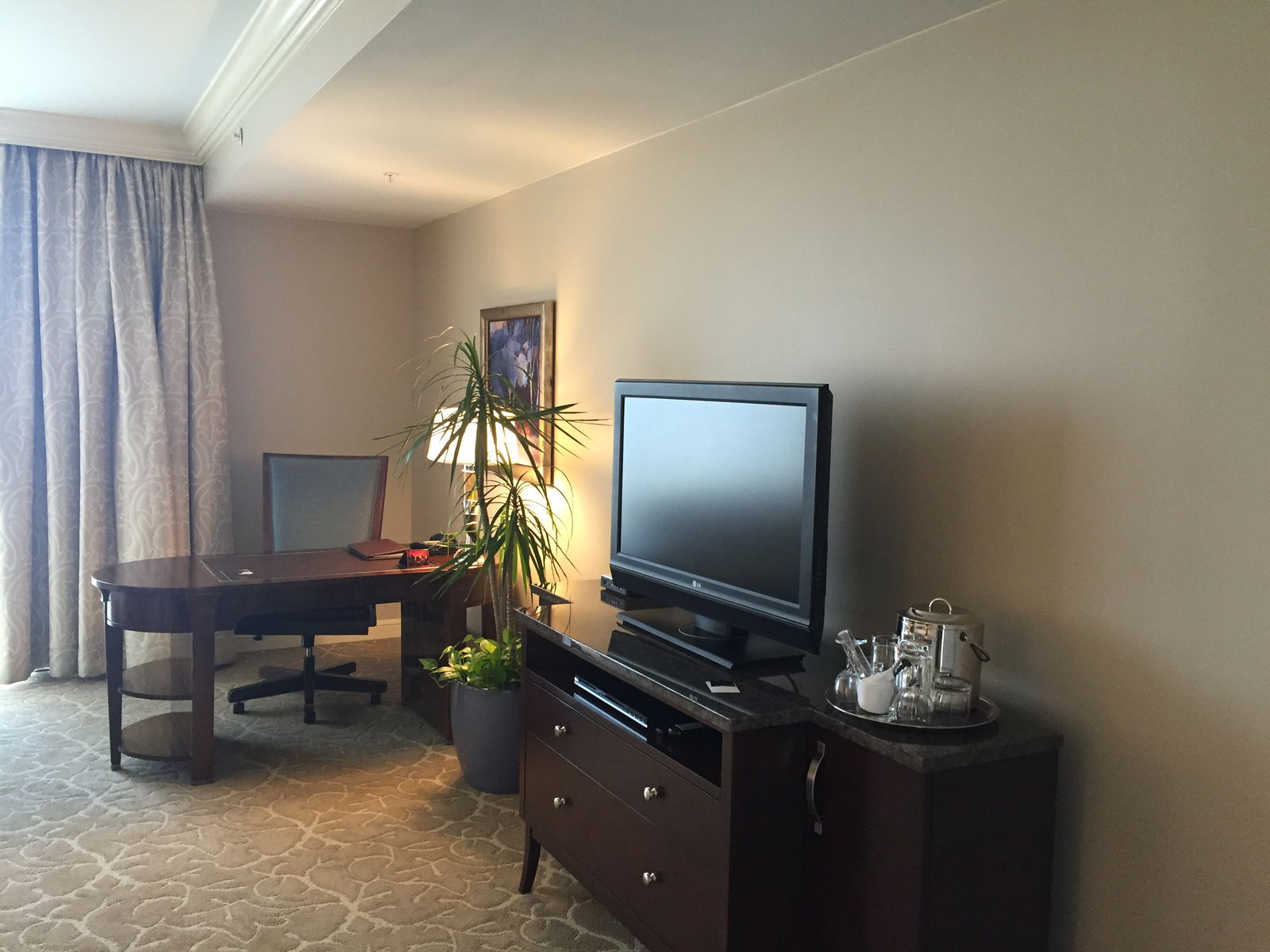 From the windows in the bedroom, there was also a fairly dead-on view of downtown Houston in the near distance.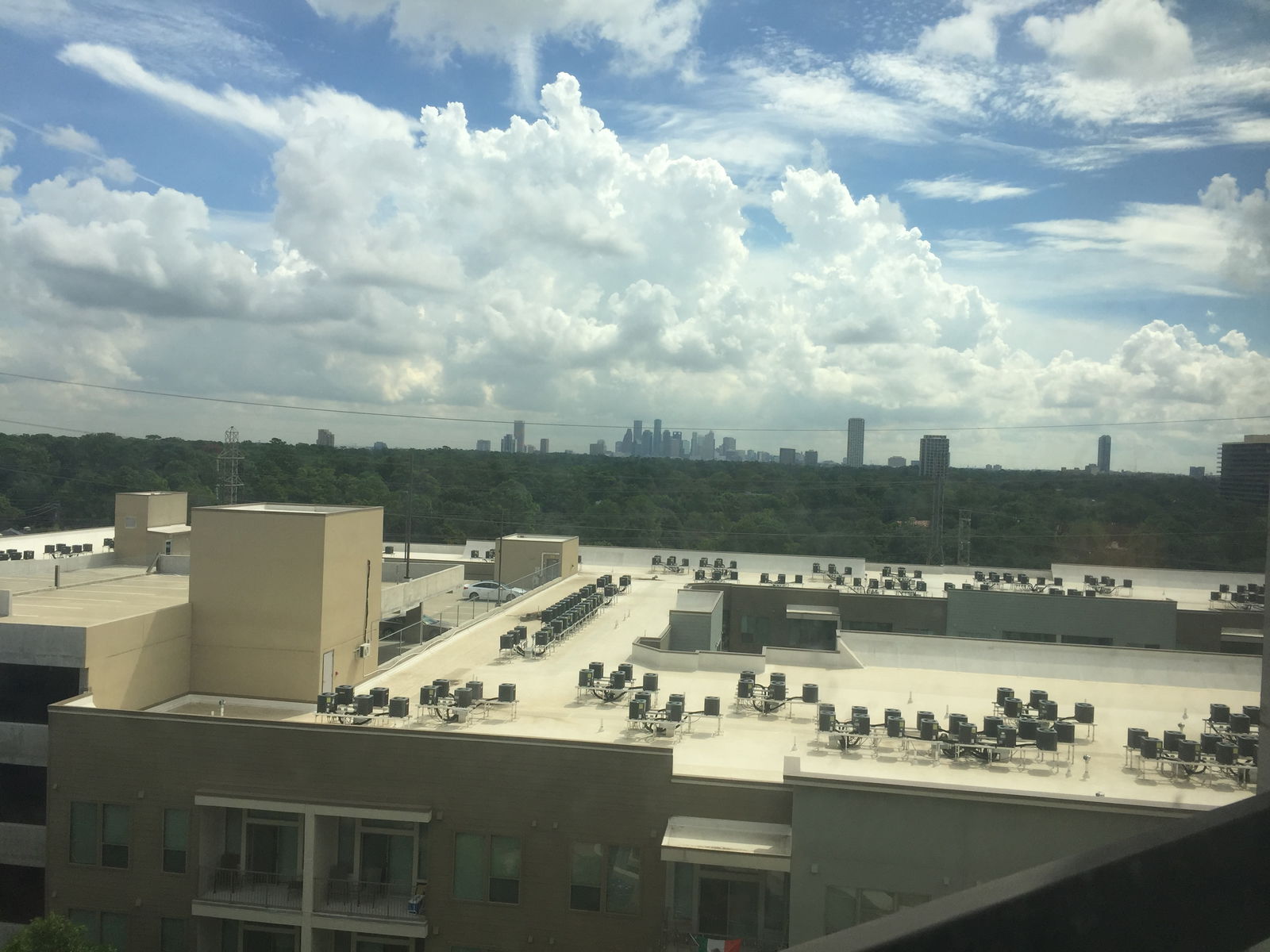 The bed itself was spacious and comfortable, about what you would expect from a St. Regis, which is that you're going to get a great night's sleep on it. There was an animal-print chaise lounge at the end of the bed, which, well, you know, only in Texas, yeehaw y'all, etc.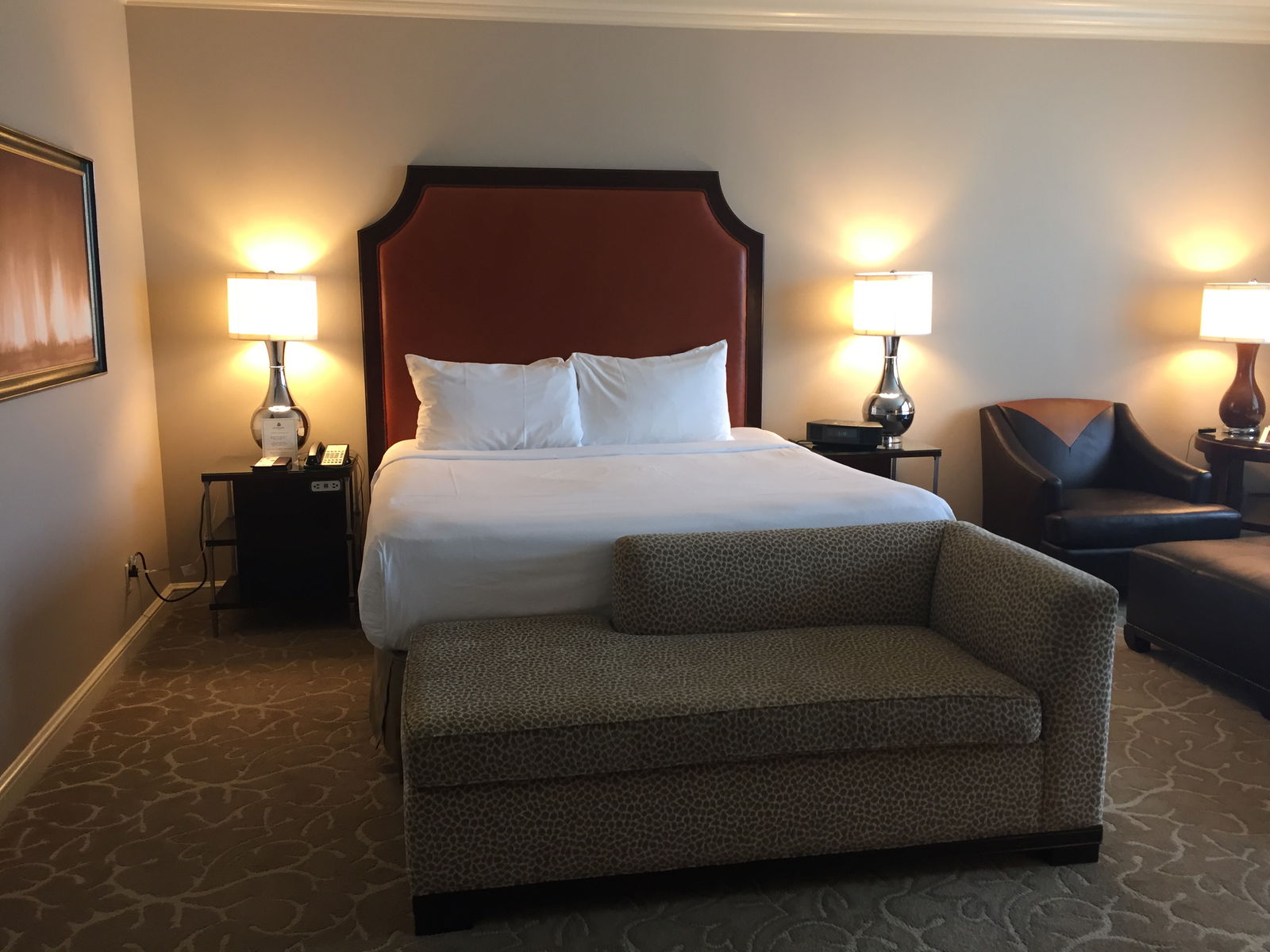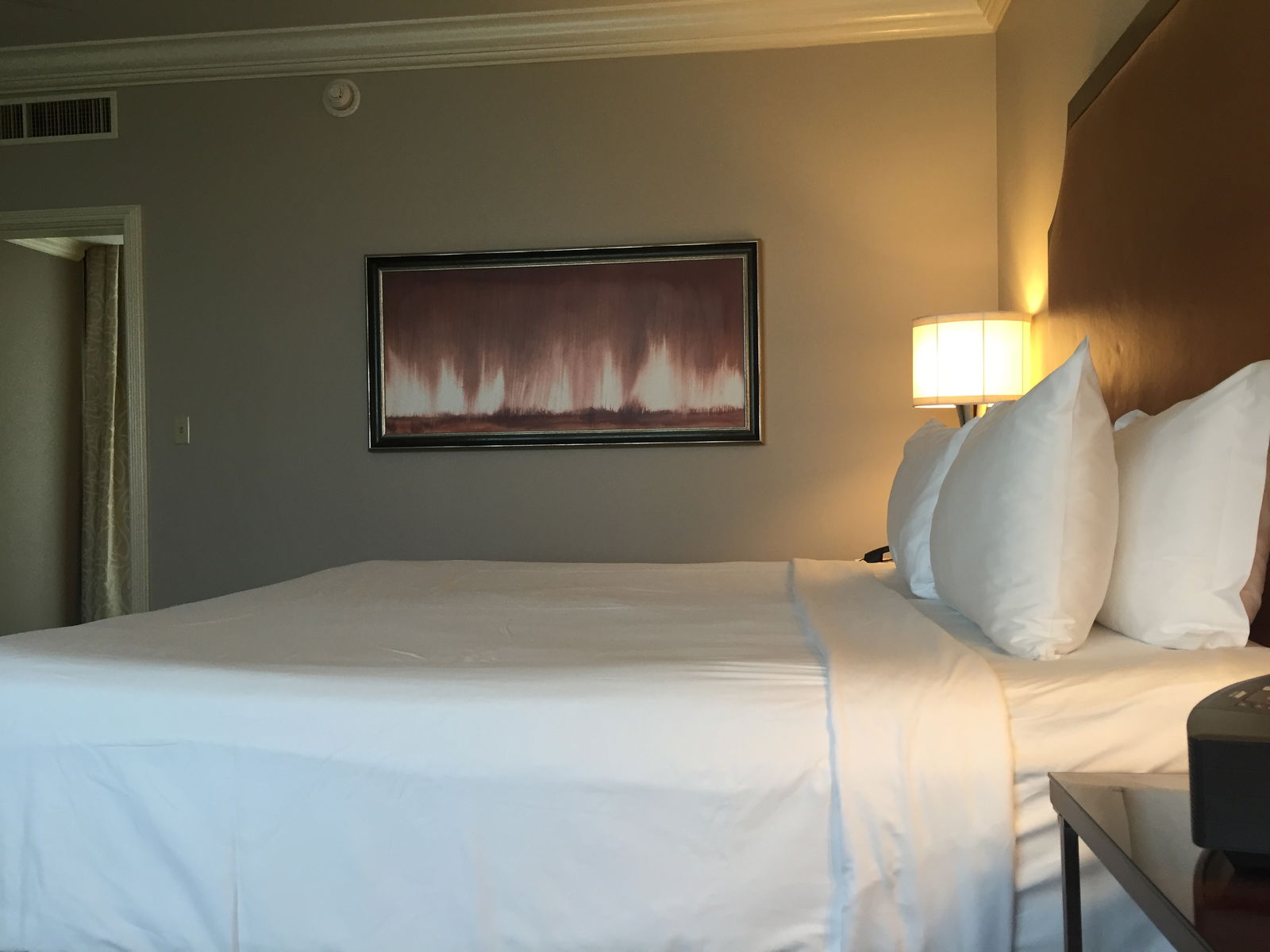 One one side of the bed was a Bose sound system and alarm clock.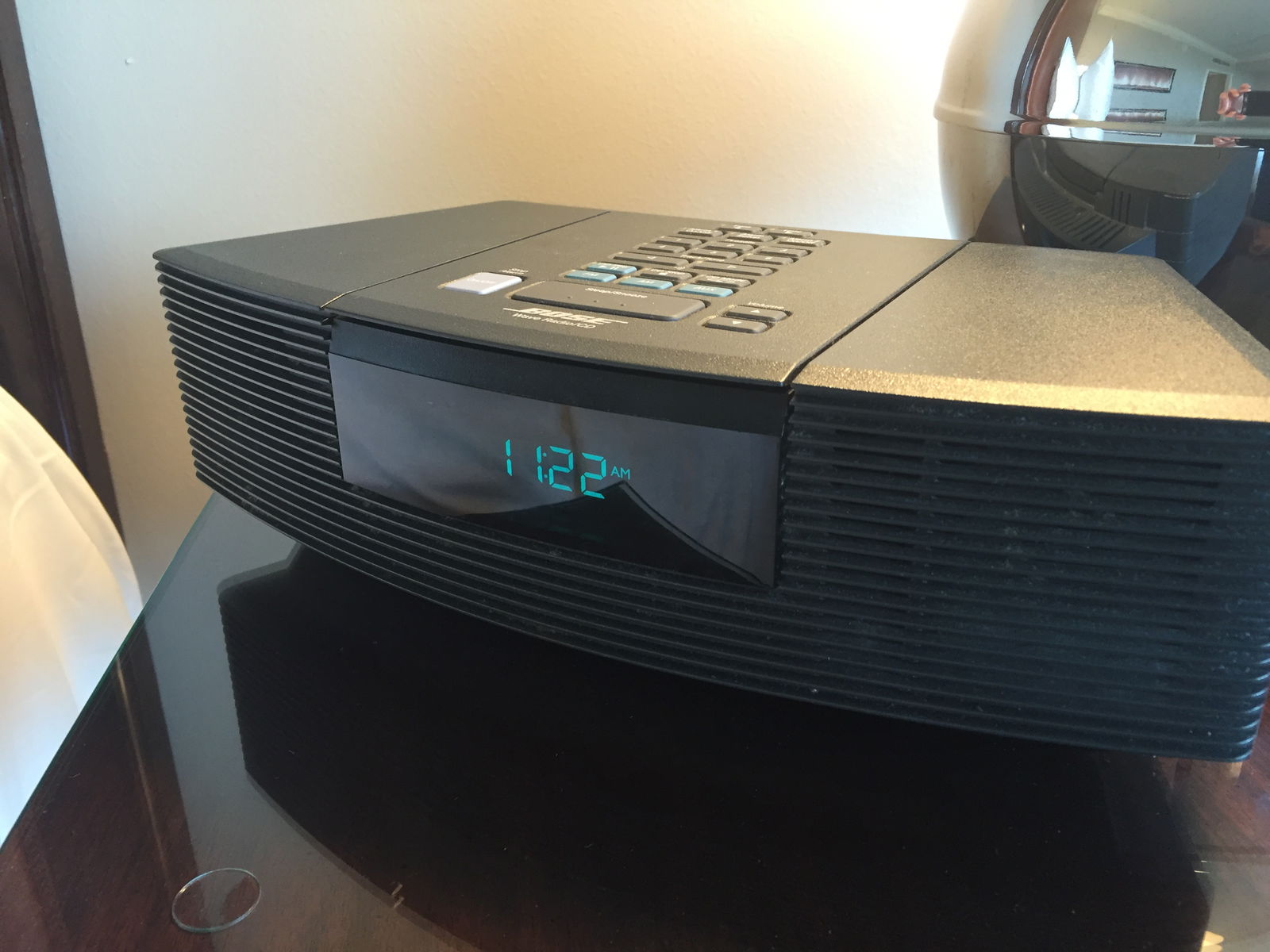 On the other side of the bed was a well-designed charging station — which, while it looks like it was added after-the-fact, was a thoughtful touch you don't often see in rooms that aren't brand new and "tech savvy."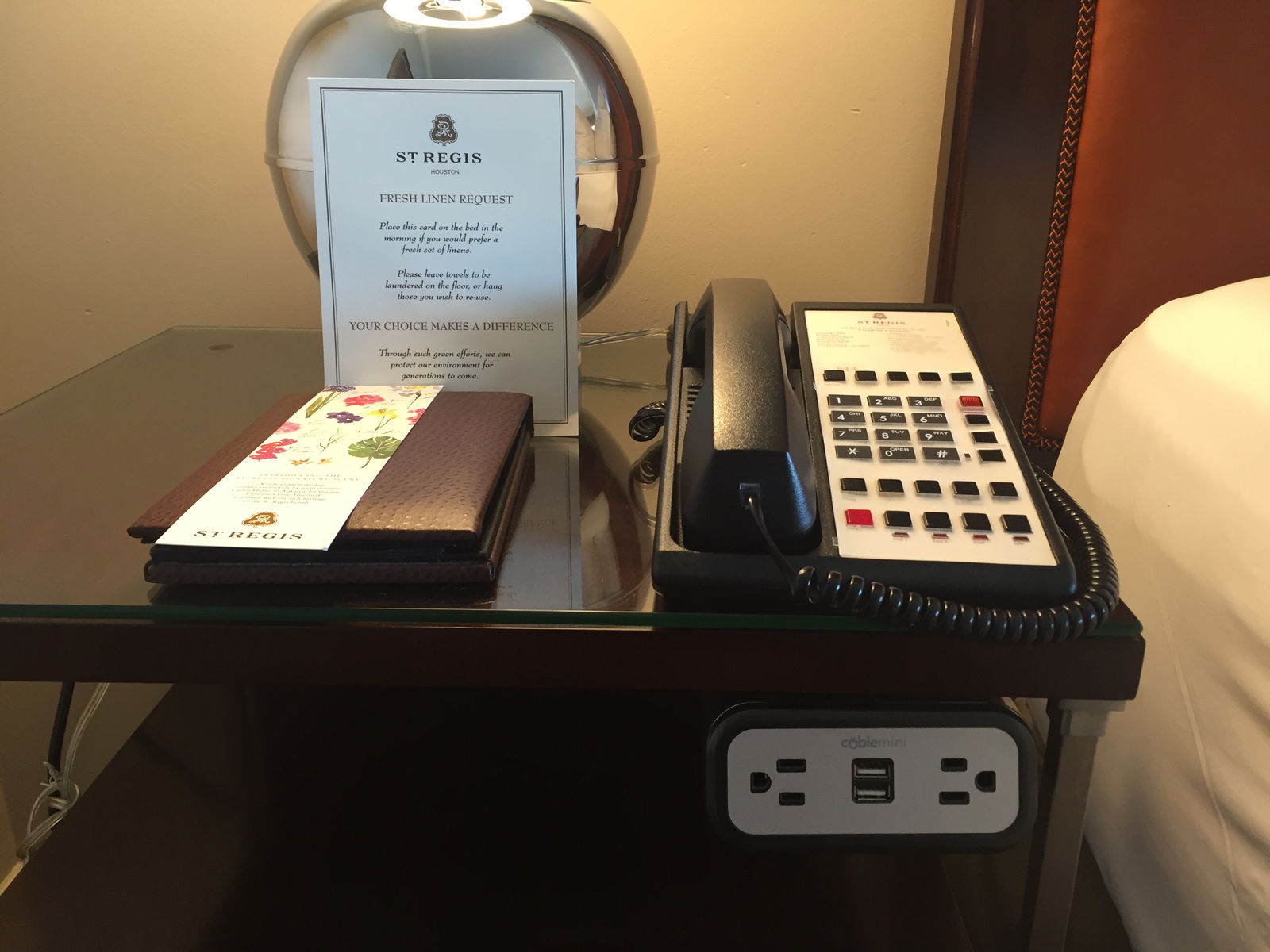 All in all, the room was excellently laid out, and managed to find the sweet spot between modern and traditional decor while still feeling very high end.
Food and Drink
The hotel's restaurant is a bit of a sprawling complex on the other side of (but not directly connected to) the lobby, which I only really explored when I accidentally got dropped off at the hotel restaurant driveway as opposed to the lobby driveway entrance.
Still, I met a friend for a pre-dinner drink in the hotel bar, which was surprisingly busy in the after work hours. I felt obliged to order a margarita because Texas (though I was fairly tempted to order a signature St. Regis Bloody Mary!), and it was, of course, pretty damn good. My friend ordered a Ketel One martini, which is also fairly hard to screw up.
Given that breakfast came with the room rate, I ordered room service breakfast prior to my departure. However, since I had to be in a cab at 6:00 a.m. on the dot, my 5:45 a.m. breakfast wasn't a leisurely one (nor one that I, in the bleary early hours of the morning, even thought to photograph). I ordered salmon, lox and scrambled eggs with a side of avocado, and it was certainly tasty to the extent I had much appetite at all at 5:45 (truth is, I didn't, and I ate it just for sustenance). But the presentation and service were top notch. (Again, apologies for the lack of photo evidence.)
Service
With a quick one-night stay, I didn't have much interaction with hotel service but the interaction I did have was polite, warm, and incredibly well-executed. Everyone I spoke to at the hotel was proactive and helpful, and I felt like I was truly being taken care of.
Thanks again to my friend Will who worked his Virtuoso magic, I also received a rather nice amenity (a half bottle of red wine) and a lovely note from the manager. Sadly, I didn't have the time or opportunity to drink the wine nor the ability to bring it back with me in my carry-on, but there's always next time!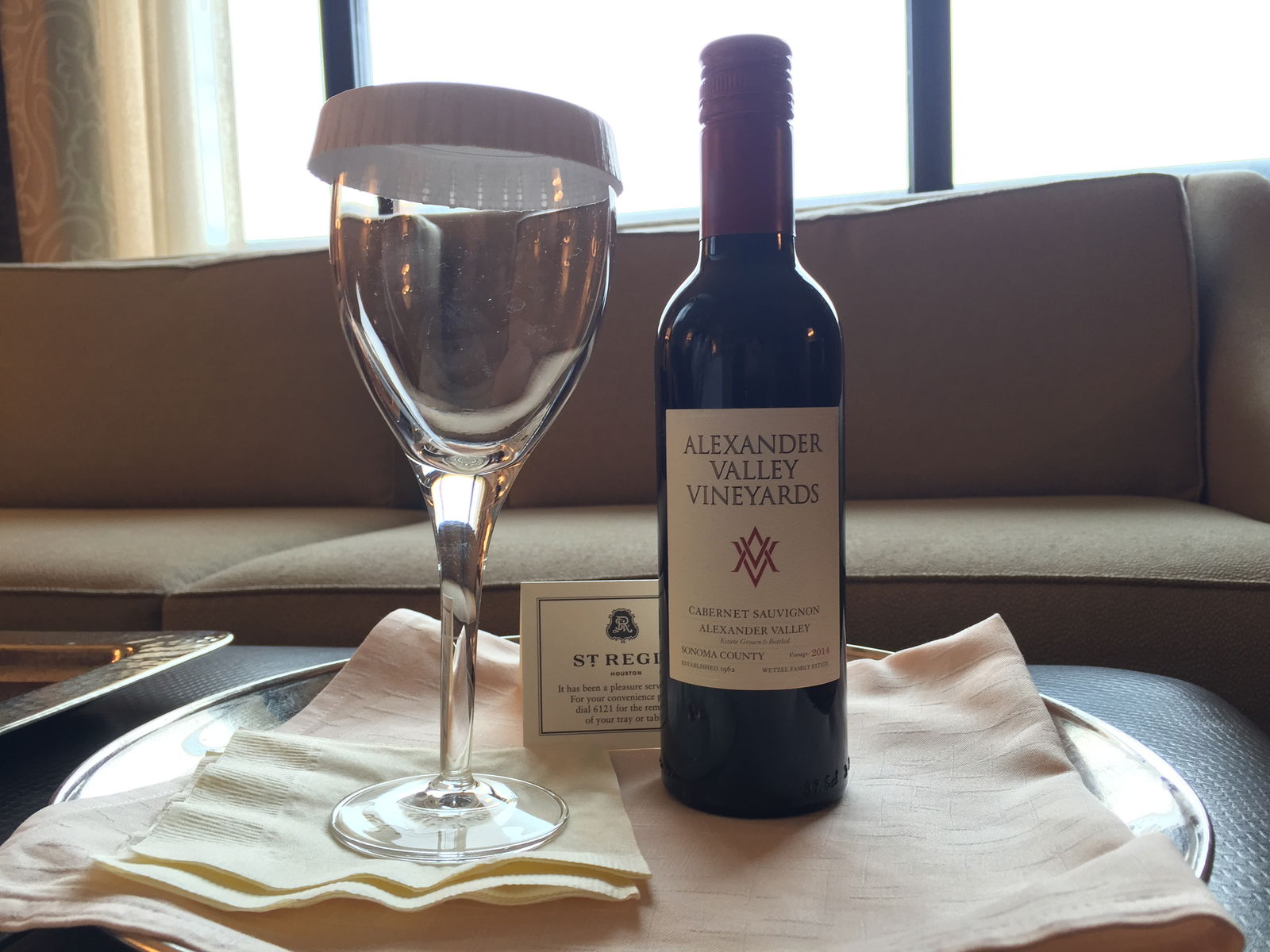 St. Regis Houston Bottom Line
I've only stayed in a handful of St. Regises before (including the excellent one in San Francisco), but with more experiences like the one I had in Houston, I might become a devotee.
The hotel thread the needle between modern and traditional and between boutique and full-service while maintaining an excellent standard of service, to the person, and while feeling very much of Houston. I love that the St. Regis Houston had a definite sense of place, from the playful nods to Texas in decor (with animal prints and horns used in just the tiniest splashes so as not to stretch the boundaries of taste), to the terrific views of the city skyline, to the big-hearted sense of bountiful welcome from the moment my taxi pulled into the porte-cochere.
In my last hotel review, of the Andaz Wall Street, I suggested that hotels can do two out of three things, but not all three: (1) great service, (2) great rooms, and (3) inexpensive room rates. Well, let's just say… the room rates are not inexpensive at the St. Regis Houston, but the rooms and the service are exceptional.
This would be an excellent use of Starpoints, and is a terrific property — for those without high Starwood status — to book via Virtuoso or American Express Fine Hotels & Resorts.