There are many areas in life where I feel like I'm really lucky, and end up having fewer problems than others do. Then there are areas where I feel like I consistently have problems when others don't. Specifically, I'm talking about rental cars and taxis.
That's one reason I generally avoid car rentals and taxis whenever possible. Uber has its fair share of problems, but the great thing about Uber is that when you have an issue, it's resolved quickly. Similarly, I don't want to put all rental car companies in the same boat. For example, I've had nothing but good experiences with Silvercar.
We're in the Seychelles at the moment, and I had made a reservation with Avis for our rental. This was my first time renting from one of the "big guys" in nearly a year (the last time was in the Azores). I simply avoid renting cars whenever possible.
I was convinced this would be a good experience and I'd have no issues. We passed through immigration and the Avis counter was one of the first things I saw. "This is going to be so easy," I thought to myself. The counter even specifically had an "open" sign. But there was no one there.
So we waited for a good 10 minutes, figuring maybe the person was on a bathroom break. There were several phone numbers posted on a handwritten note hanging from the side of the counter, so we called all of them. Repeatedly. No one picked up.
The guy working for Eden's Car Rental at the counter over saw us struggling, and said the Avis person wasn't in today. When he learned we had a reservation, he got on the phone as well to try and reach them, and couldn't get through.
"We try harder." Really Avis?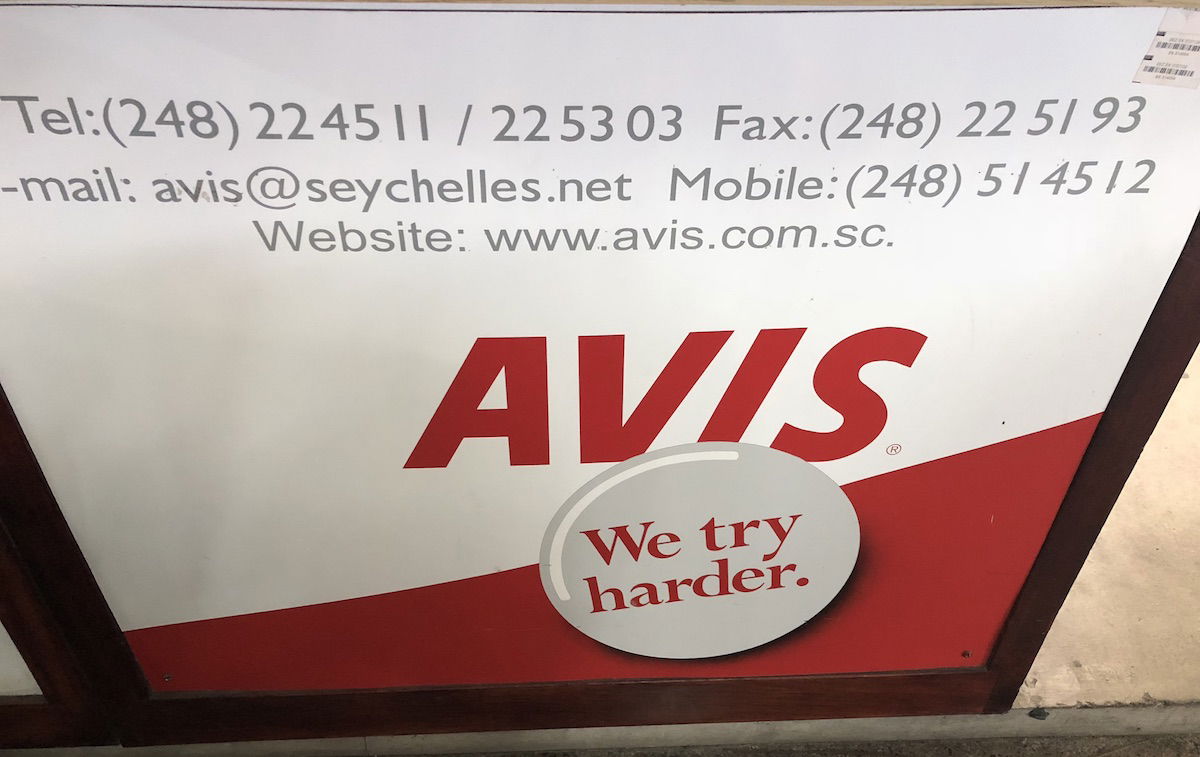 We went over to the Hertz and Thrifty counters, and they didn't have any cars. So the guy from Eden's Car Rental who was trying to help us call said he had a car available.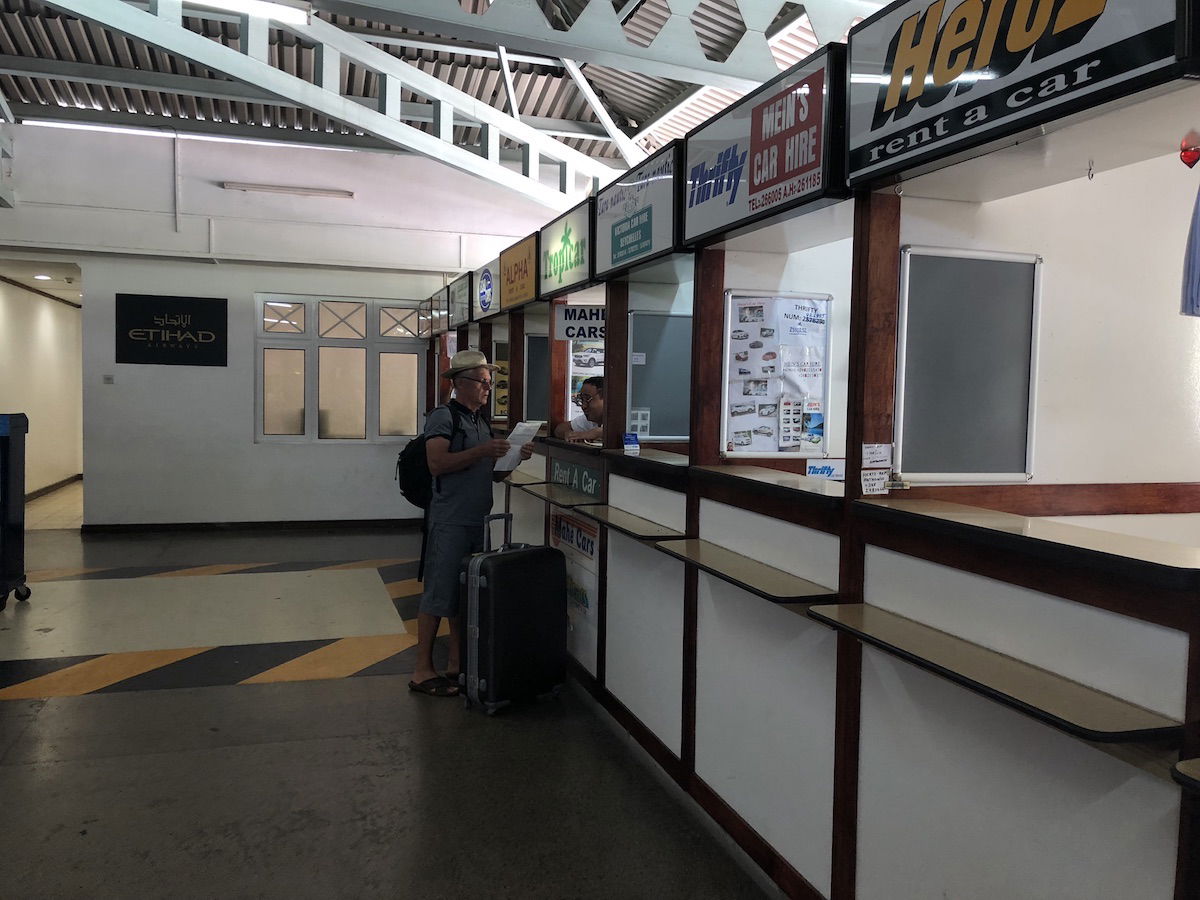 The price was a bit higher than Avis, but at this point I felt like we had no option, so I agreed. He charged my credit card for the three day rental, and then charged the card for a deposit.
He then took us out to the car. Holy cow. Did it just get t-boned on both sides in the parking lot? Ford and I looked at one another, and the guy started filling out that little form with the picture of the car where they mark any damage, so that you agree on the condition in which the car was received. He basically looked like a kid with a coloring book, because he colored in the whole thing.
He then turned on the car and said "the car has no gas, so just go across the street and fill up." We turned on the engine and sat there for a second, and noticed all the warning lights were on. All of them. "This is how it always is," he said. I drove the car a few feet, and realized I wasn't comfortable driving it, as the handling was as bad as everything else.
I'm usually far too passive about this stuff, though I decided I didn't feel comfortable driving this car. After a minute we headed back to the counter, and explained we wouldn't be taking the car. He gave us a badly damaged car with no gas and all the warning lights on. He was angry that we were returning it.
He took my credit cards once again, and voided the authorization on the card, though said that he couldn't refund me, but rather would have to "go to the bank" tomorrow to issue the refund. I'll be curious to see if that happens…
At that point we just took a taxi to our hotel, as I figured we had annoyed the rental car Gods sufficiently for the day…
What should I have done differently here? Generally I'd hope that the big car rental companies are at lest consistent enough to have their counters open at advertised times, but I guess even that isn't the case?