As I prepare for my upcoming trip to Germany with my parents, I'm reminded of how renting cars in Germany is something I actually enjoy, unlike in the United States.
I don't enjoy renting cars in the United States
Personally I kind of dread renting cars in the United States for two reasons.
First of all, I don't particularly enjoy driving in most parts of the United States. For example, I'm convinced we have the world's worst drivers in my home state of Florida, especially around Miami. You have one person driving the speed limit on the highway in the left lane in a pick-up truck with their cargo not secured, and then some dude in a Dodge Charger swerving through traffic as if they're getting paid for each lane change.
But even beyond that, renting cars is rarely an experience to look forward to. They're expensive, and the cars aren't particularly aspirational. I'm not trying to knock any cars here — after all, they're a form of transportation above anything else — but I don't think most people say "oh, I can't wait to spend $600 to rent a Chevy Spark for a week."
Just as an example, below are the choices for a Hertz rental at Tampa Airport for a week. As you can see, there's not much to get excited about.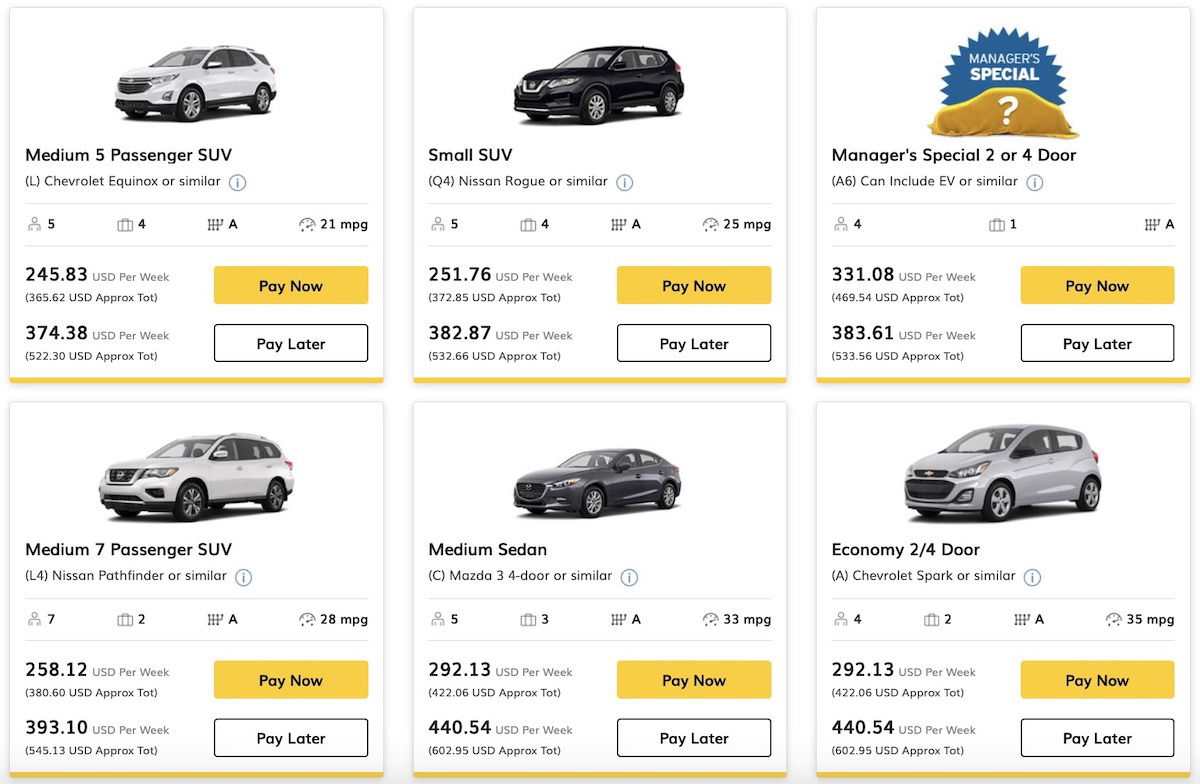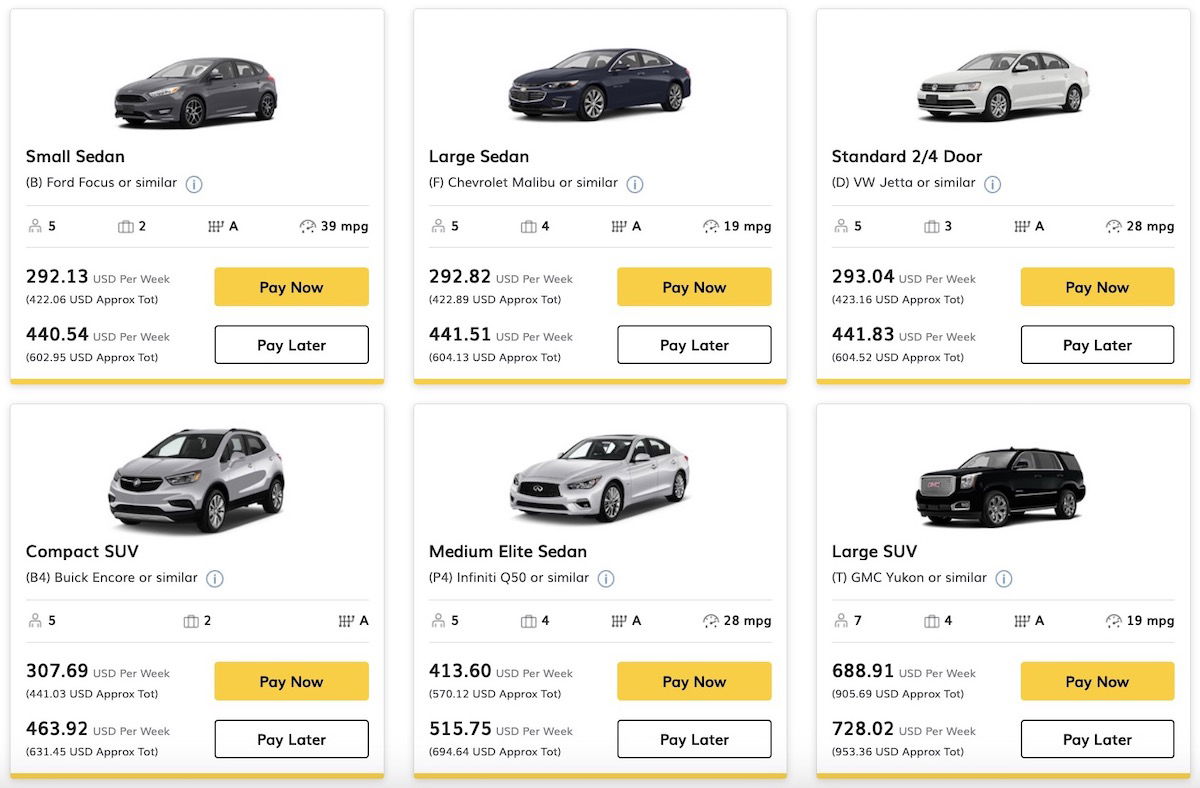 The one saving grace to renting cars in the United States is elite status — I value National Emerald Club Executive status and Hertz President's Circle status (in fairness, that comes with the risk of being arrested, though sometimes I like to live on the edge). This at least makes the rental process quick, and means I have some number of cars to choose from.
Renting cars in Germany is fun, by comparison!
In terms of enjoyment, I find that renting cars in Germany is exactly the opposite of renting cars in the United States.
For one, driving in Germany is actually fun — the scenery is beautiful, drivers are good, and there's no speed limit on many parts of the Autobahn.
The other thing is that German rental cars are typically actually nice, and not exorbitantly priced for what you're getting (at least compared to the United States). In my experience, Sixt has the best selection of cars in the country.
For example, below are some of the rental options available for a one week rental at Frankfurt Airport, for my upcoming trip (and this doesn't even factor in the Sixt Platinum discount that I'm eligible for — somehow I still have Sixt Platinum status from back in the SPG days, when there was some sort of a partnership, or something).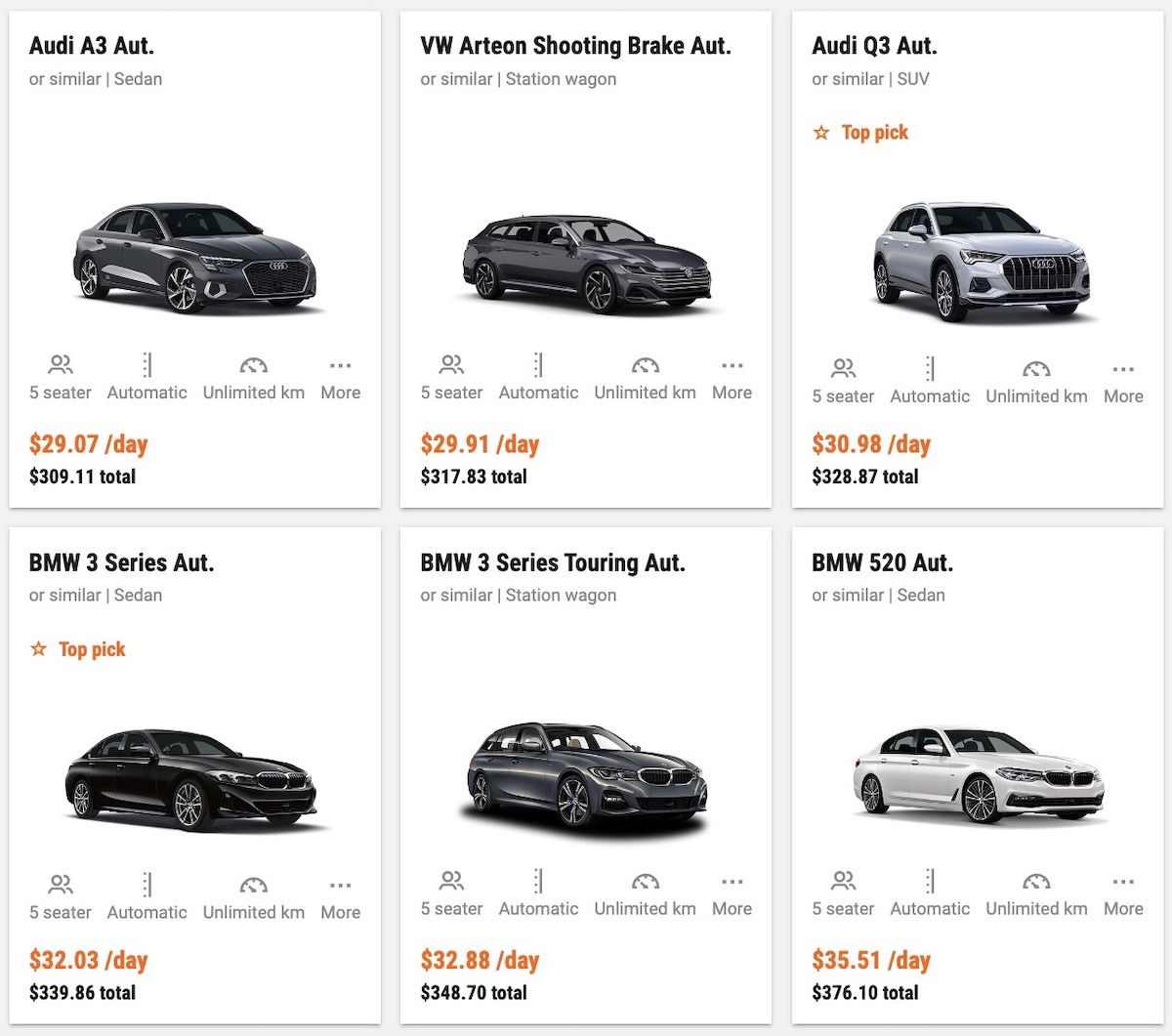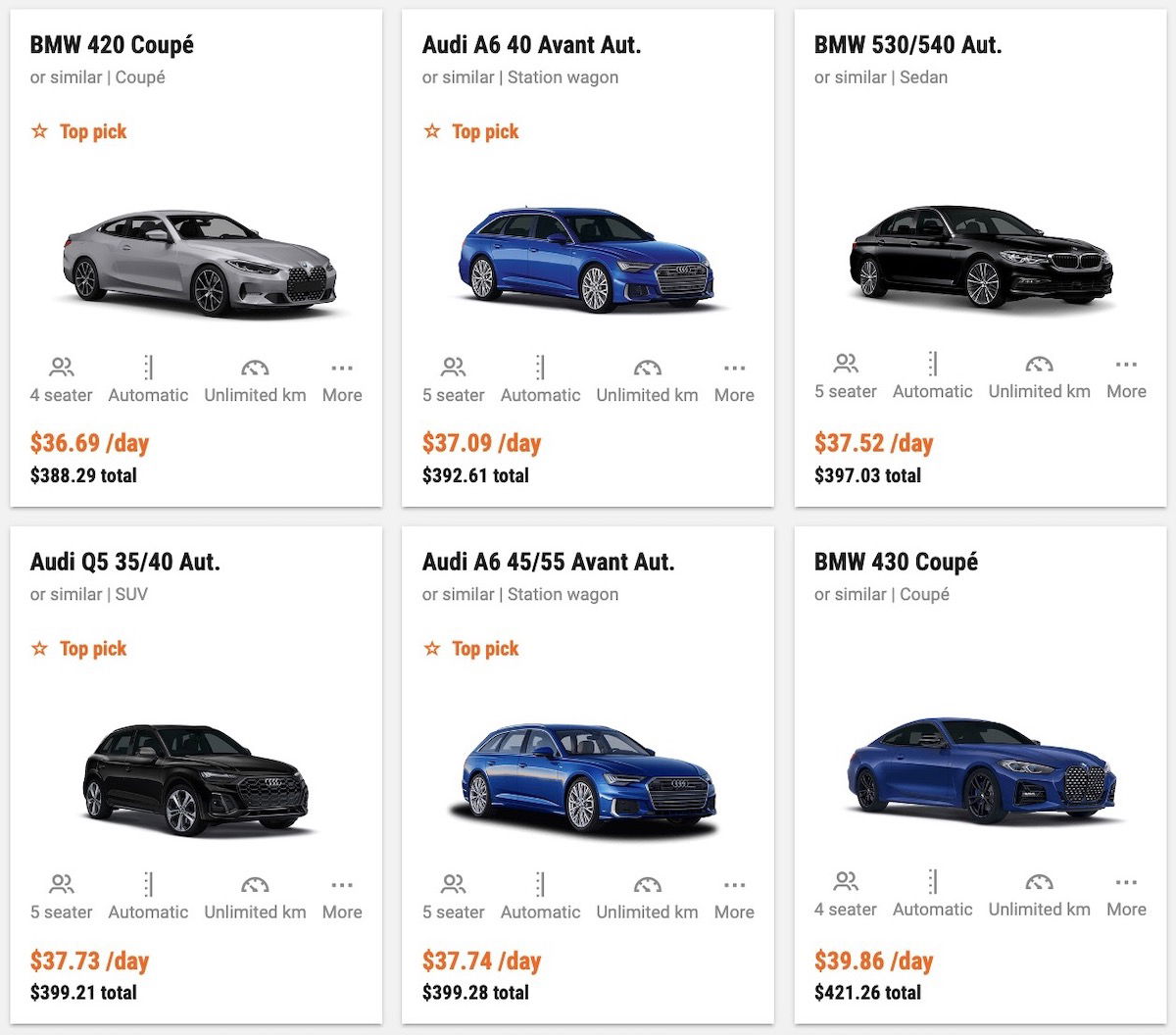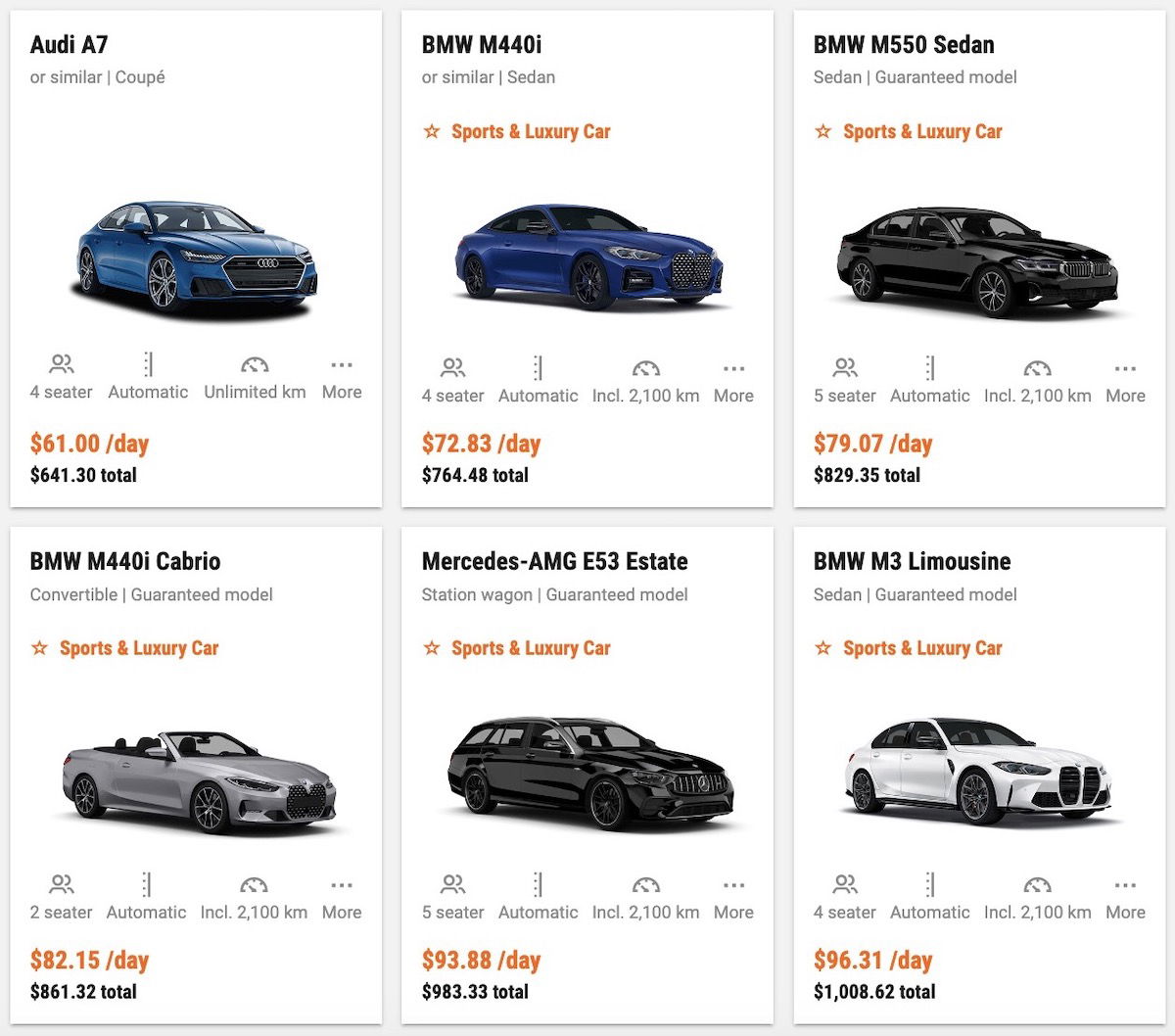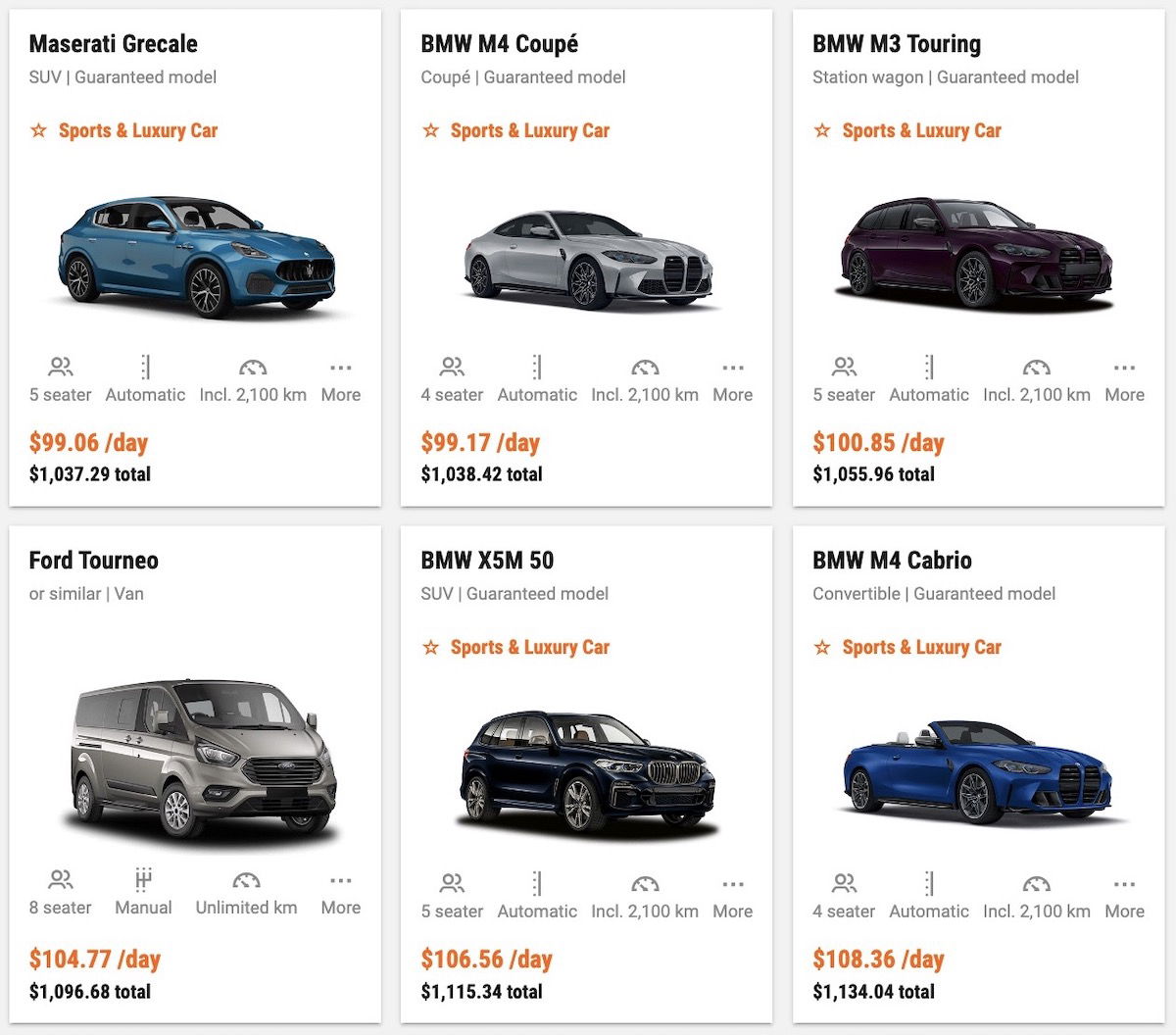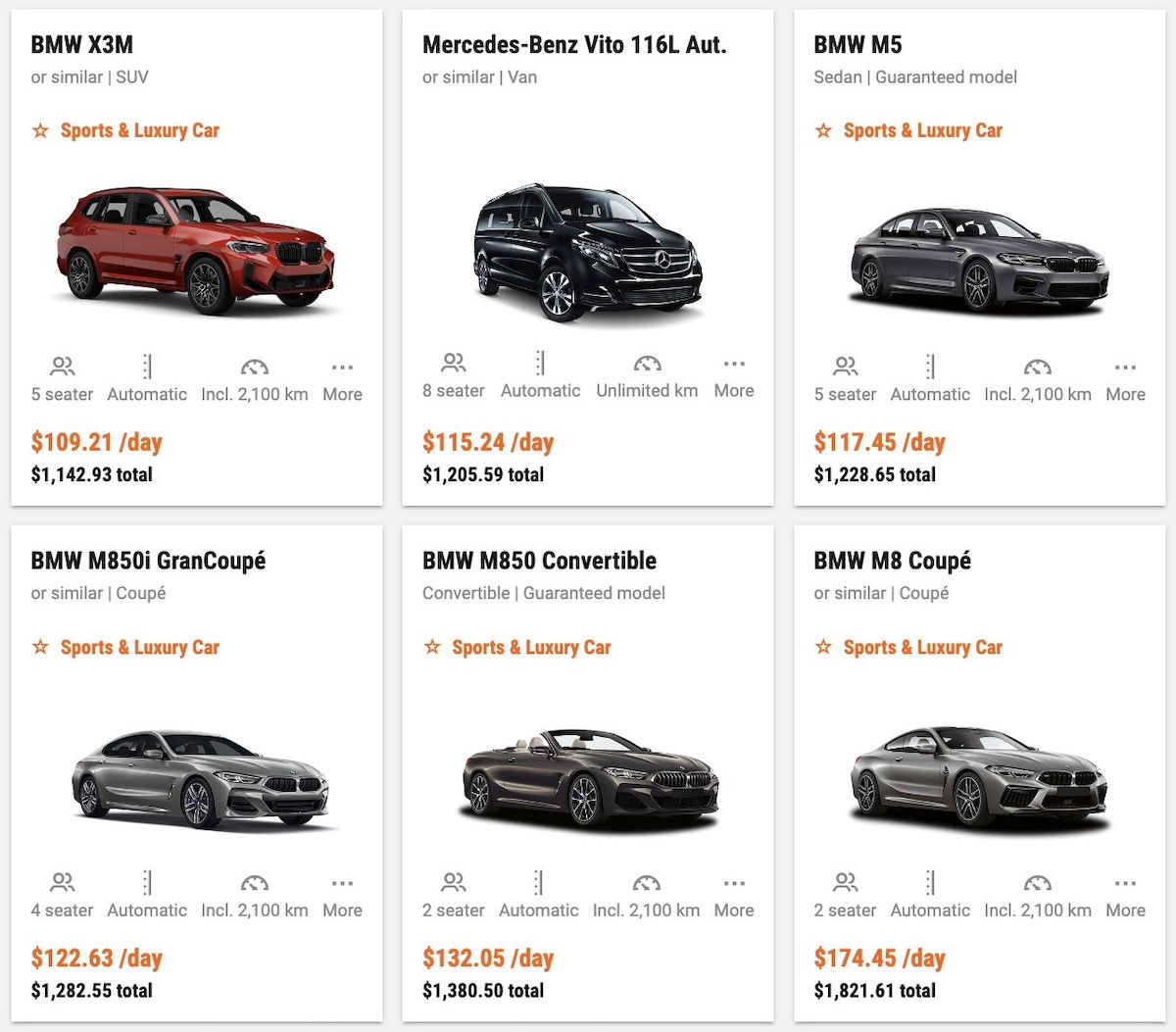 I mean, for a non pre-paid rate, you'd pay roughly the same for a Chevy Spark at Tampa Airport as you'd pay for a BMW X5 at Frankfurt Airport. Honestly, with all these Sixt options I kind of struggle to decide what car to go with, at least for the purposes of this trip, since I'm traveling with three other adults, and we'll be doing quite a bit of touring by car (I'm curious to hear what y'all would choose!).
The one consideration with rental cars in Germany
Often my temptation is to just go for a really nice car when renting in Germany, given that you can actually drive fast in Germany, and you won't get a deal like that from a legitimate rental agency in the United States.
One thing to keep in mind, though, is that most rental car collision damage waiver coverage offered through credit cards only covers you for cars with a value of up to $75,000 when new. So if you rent a car with a value above that, you'll also need to separately buy rental car coverage, which further adds to the cost.
Speaking of that, I'm curious how others go about establishing the value of cars when renting abroad? Do you just Google the MSRP of that car in the country you're traveling to and assume that's correct, do you ask the rental agency, or what?
Bottom line
There's such a contrast between renting cars in Germany and renting cars in the United States. Germany is one of the few places I truly enjoy renting cars, in terms of the driving quality, the types of cars you can get, and the overall value.
Anyone else enjoy renting cars in Germany as much as I do?