There's suddenly lots of free night availability with points at what's probably my favorite Hyatt property in the US.
Ventana Big Sur is one of my favorite points hotels
About a year ago I stayed at Alila Ventana Big Sur. This property is a fairly new addition to World of Hyatt, and was added as the Alila brand joined World of Hyatt in 2019. This is a Category 7 property, so I redeemed 30,000 points per night here.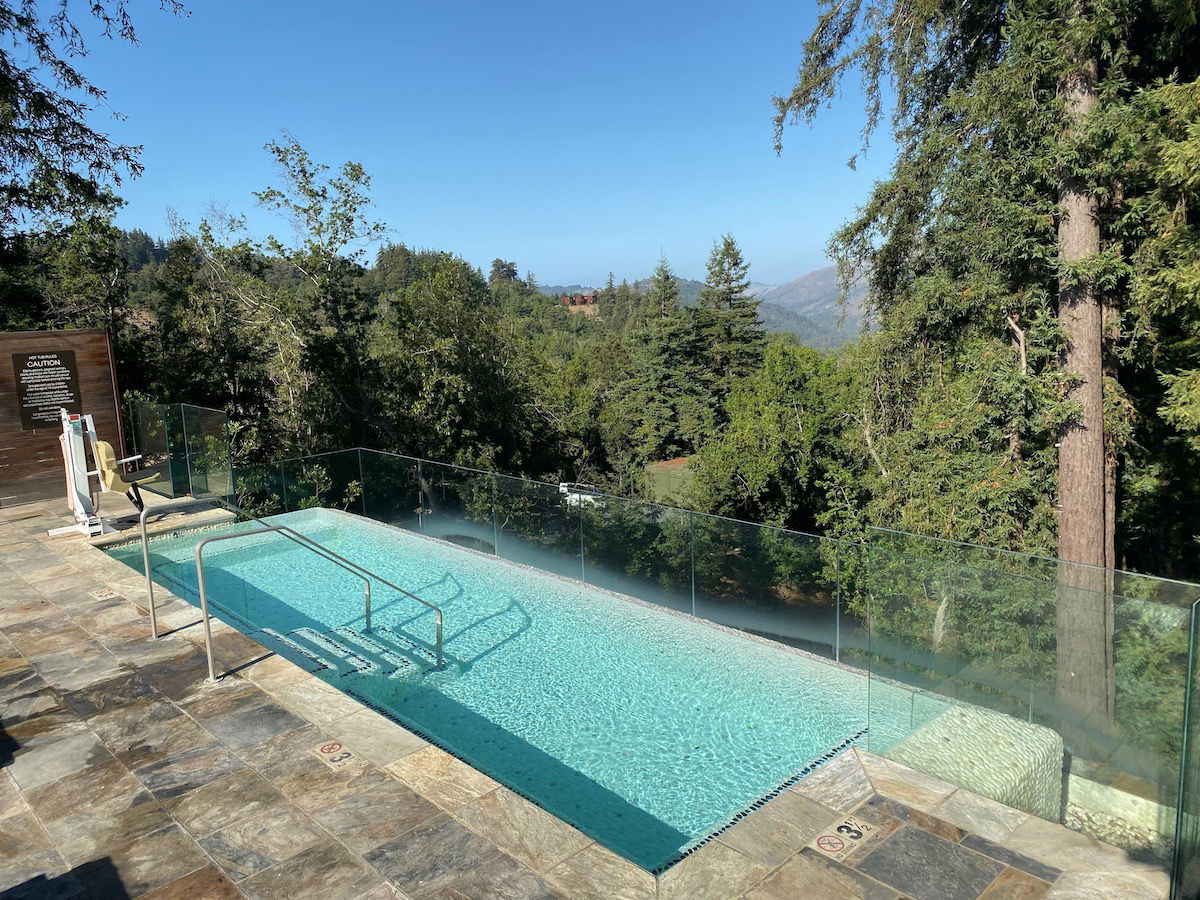 Hot tub at Ventana Big Sur
I can't even begin to say how much I enjoyed Big Sur. The hotel as such is nice, but what really blew me away was how gorgeous Big Sur is. It's one of the most picturesque places I've ever been, and it's hard to believe it's so close to some major cities.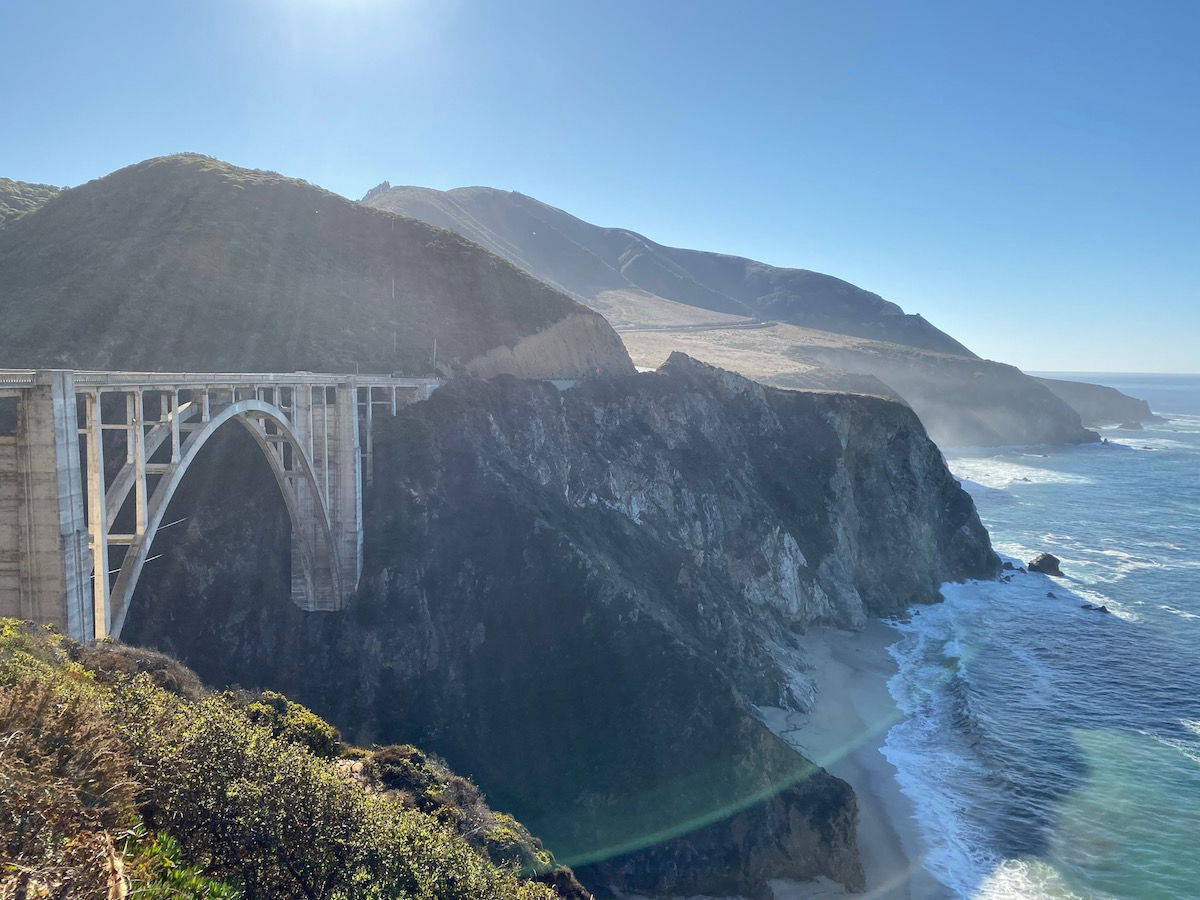 Big Sur, California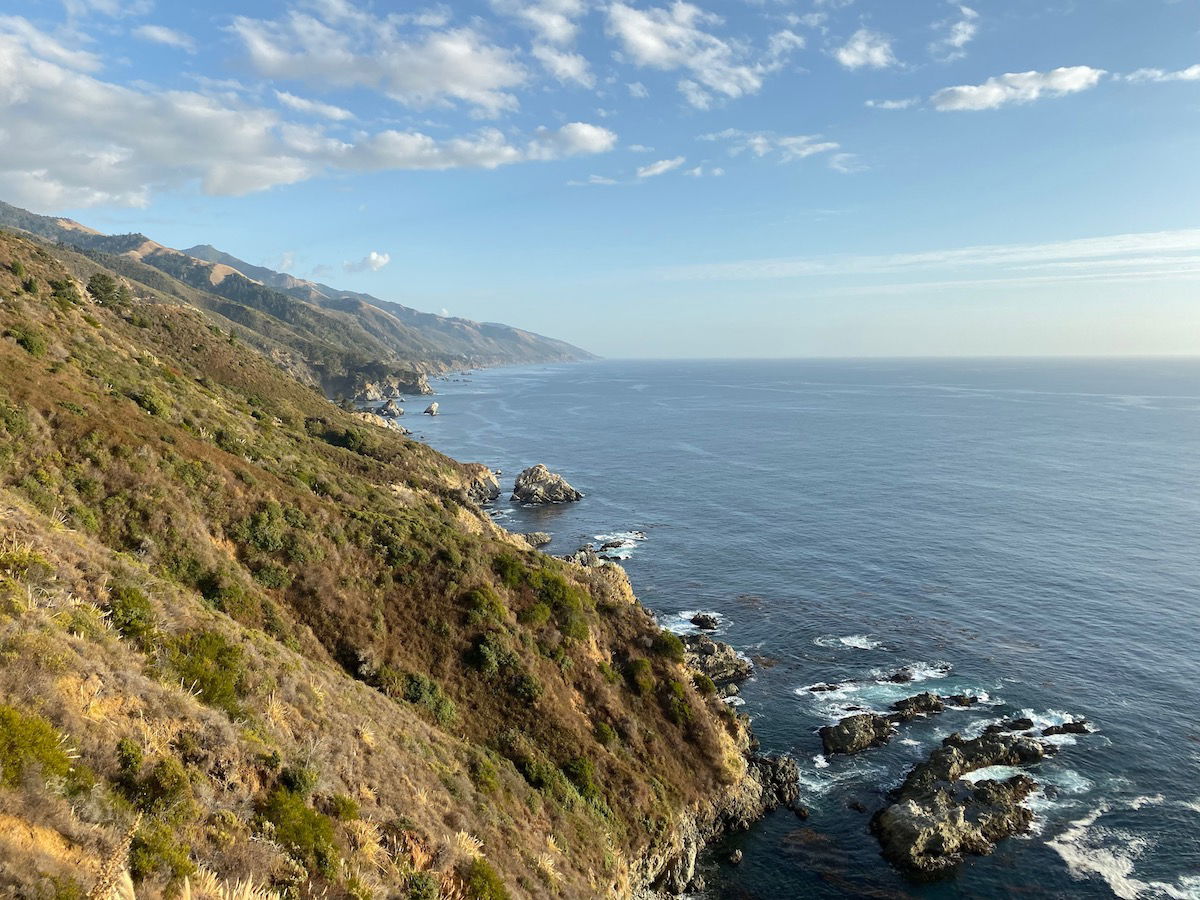 Big Sur, California
I'll take it a step further — I think Big Sur is a pretty ideal destination if you plan on traveling during these times. Big Sur is all about the outdoors, as you do a lot of driving and a lot of hiking, the hotel's restaurant has outdoor seating, etc.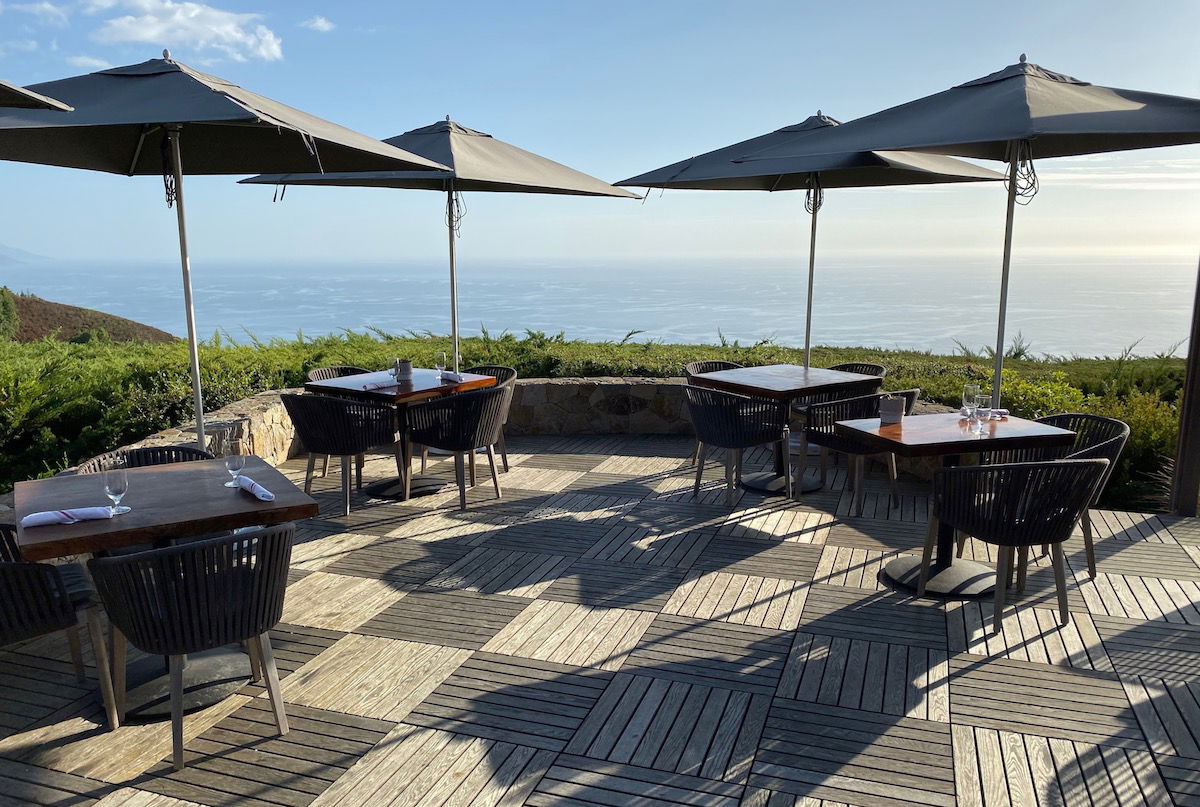 Dining at Ventana Big Sur
As of June 2020, Ventana Big Sur became all inclusive, so rates include three meals per day. While the rate when paying cash increased, amazingly enough the hotel still only costs 30,000 points per night.
Lots of points availability at Ventana Big Sur
As mentioned above, Ventana Big Sur is a Category 7 World of Hyatt property, meaning that a free night redemption costs the following amounts, depending on the type of room you want to redeem for:
A standard room costs 30,000 points per night
A standard suite costs 48,000 points per night
A premium suite costs 60,000 points per night
The catch is that historically finding "standard" rooms here has been extremely challenging. That has just changed — it seems that Ventana Big Sur has recategorized its base rooms:
Previously the base room was a "1 King Bed" room, but there seemed to be very little availability for this room type
Now the base room is a "1 King Bed with Fireplace," and there's lots of availability for this room type
Previously I saw very little base room availability at this hotel with points over the next several months, while now I see points availability for a standard room for most dates. Note that there's often a three night minimum stay for points redemptions, so if you don't see availability, it might be because your stay is too short.
You can redeem just 30,000 points per night here…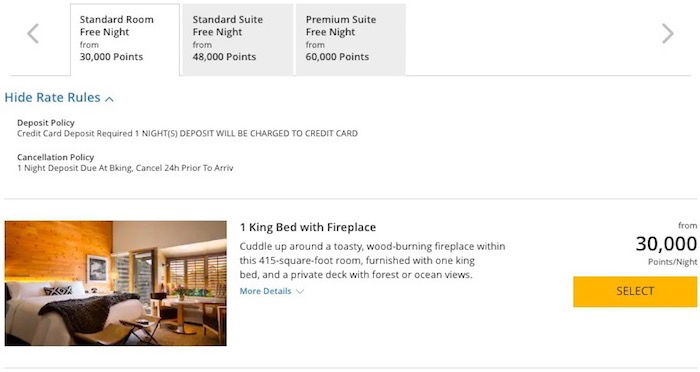 …when a standard room would sometimes cost well over $2,000 per night.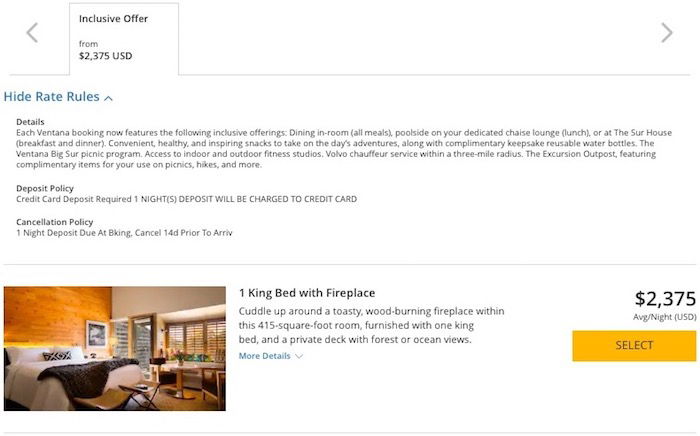 Of course you can also redeem for a standard suite or a premium suite, if you prefer (though you could also use a Globalist suite upgrade award to lock in a standard suite when redeeming points for a base room).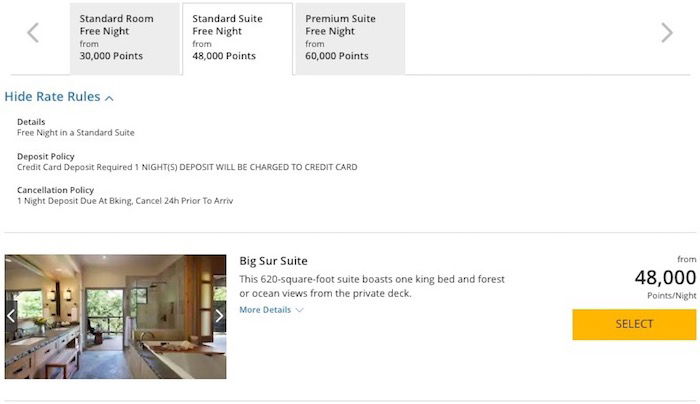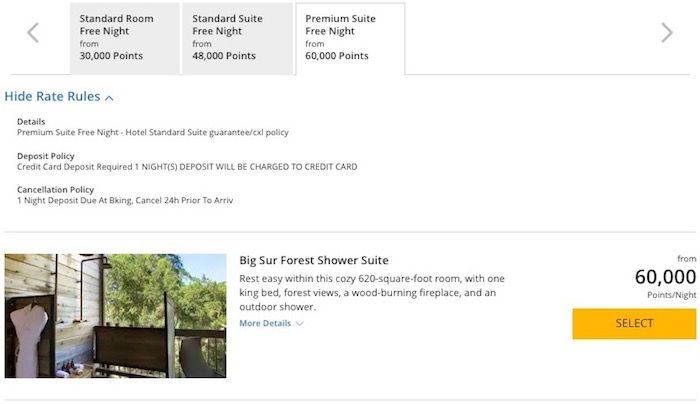 Bottom line
Alila Ventana Big Sur seems to have recently recategorized its rooms, and award availability for base rooms is now wide open. Previously it could be tough to find dates with standard room availability, so this is awesome.
Redeeming just 30,000 points per night here is such a phenomenal value when you consider that this property now includes three meals per day (and more) even when redeeming points.
Keep in mind that World of Hyatt is transfer partners with Chase Ultimate Rewards, so there are lots of ways to earn these points.
Anyone able to take advantage of this additional Ventana Big Sur award availability?