There's an interesting opportunity to redeem points at my favorite US points hotel — it's not an "amazing" deal for most, but I do think it's worth being aware of, for those who have been wanting to visit.
Ventana Big Sur is one of my favorite points hotels
Several months ago I stayed at Alila Ventana Big Sur. This property is a fairly new addition to World of Hyatt, and came as the Alila brand joined World of Hyatt in 2019. This is a Category 7 property, so I redeemed 30,000 points per night here.
Hot tub at Ventana Big Sur
I can't even begin to say how much I enjoyed Big Sur. The hotel as such is nice, but what really blew me away was how gorgeous Big Sur is. It's one of the most picturesque places I've ever been, and it's hard to believe it's so close to some major cities.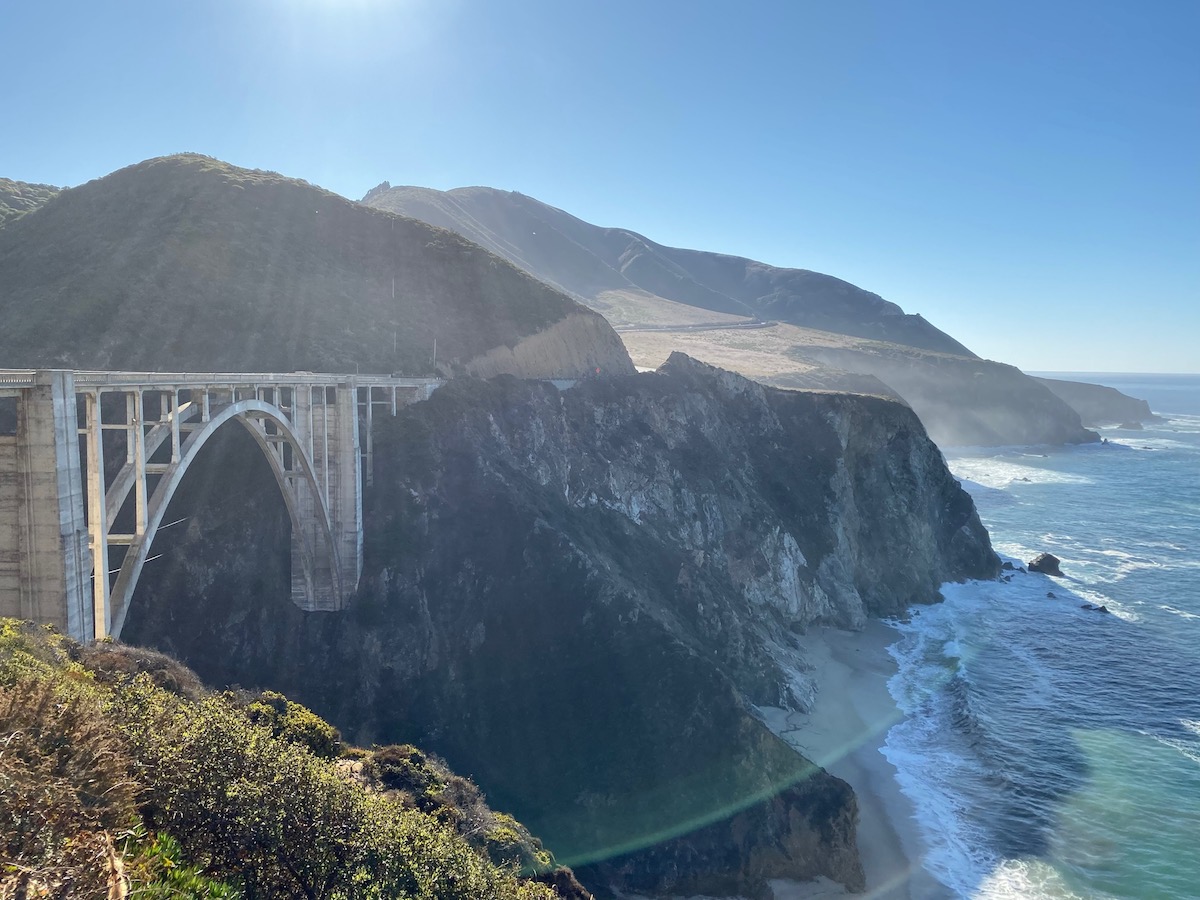 Big Sur, California
Big Sur, California
I'll take it a step further — I think Big Sur is a fantastic place to go once you're comfortable traveling again. It's all about the outdoors — you do a lot of driving and a lot of hiking, the hotel's restaurant has outdoor seating, etc. You could easily travel here while being fairly responsible, especially when you consider that it's driving distance from many places on the West Coast.
Dining at Ventana Big Sur
Do note that the hotel is closed through mid-June as of now, and that has the potential to be extended. That being said, you can always plan a trip there for this coming fall or winter.
Redeeming points at Ventana Big Sur
While you can redeem 30,000 points per night for a stay at Ventana Big Sur, the reality is that there's often not points availability, as standard rooms tend to sell out way in advance.
One of the cool things about Hyatt is that you can redeem points for suites as well. For Category 7 properties:
A standard room costs 30,000 points per night
A standard suite costs 48,000 points per night
A premium suite costs 60,000 points per night
Usually you have to call to book suites, but the Hyatt app is showing points availability for suites at Alila Ventana Big Sur as well. This can be a good opportunity because often you'll find there's no award availability for a standard room, but there is for a suite.
You can redeem 48,000 points per night for a Big Sur Suite, which is the standard suite.
Most interesting is that you can choose from several different options when booking a premium suite.
Many hotels restrict you to just one suite type for premium suites, while this property gives you several options. You can redeem 60,000 points per night for all the way up to a Vista Hot Tub Suite, which often retails for $2,500+ per night. This is a very premium suite.
While the rate shows as "confidential," when you click "book" the correct points requirement will show.
Bottom line
Obviously redeeming 48,000-60,000 World of Hyatt points per night is a lot, though I suspect this may still interest some. A lot of readers have expressed interest in going to Alila Ventana Big Sur, but pointed out the lack of award availability, so this is an option for those people.
Keep in mind that World of Hyatt is transfer partners with Chase Ultimate Rewards, so there are lots of ways to earn these points.
If you're going to redeem for a premium suite, at least you have your choice of many suites.
Ventana Big Sur is also a great place to go in terms of maximizing social distancing and being as responsible as possible, given that many people can drive there, it's all about the outdoors, rooms are all along outside corridors, etc.
Anyone plan to redeem points for a suite at Alila Ventana Big Sur?
(Tip of the hat to steveholt)