Yesterday I wrote a post entitled "Are Emirates First Class Redemptions Using Alaska Miles Going Away?"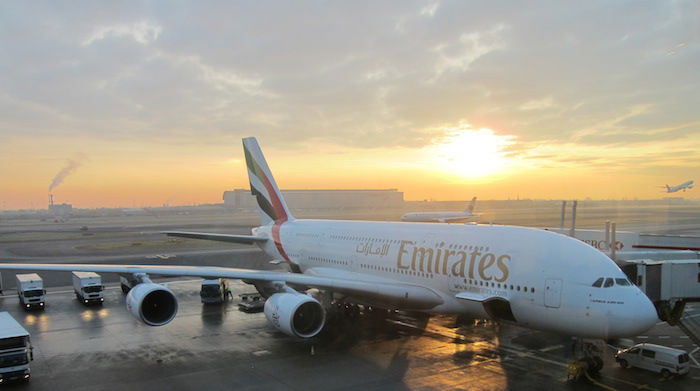 Emirates first class isn't bookable with Alaska miles after March 28, 2015
As I explained in the post, Alaska Mileage Plan members don't seem to have access to any first class award availability on Emirates for travel on/after March 28, 2015. An Alaska spokesperson confirmed to me that there was no blocking that they knew of.
Personally, I'm fairly convinced this isn't a coincidence, and that something will be changing with the arrangement between Alaska and Emirates.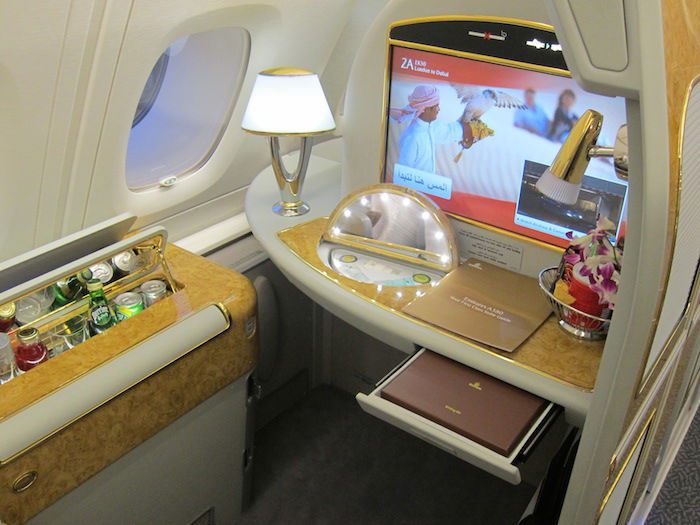 The other Emirates availability discrepancy
For just about as long as Alaska and Emirates have had a reciprocal agreement, there has been a discrepancy in availability. Basically in many cases Alaska Mileage Plan members have access to one fewer first class award seat than Emirates makes available to their own Skywards members.
Emirates' first class award fare class is "Z," so if a flight is "Z2" that means there are two first class award seats available. However, typically Alaska would only have access to one seat under those circumstances.
Take the below flight between San Francisco and Dubai, for example, which is "Z1," meaning there's one first class award seat available:

Unfortunately that seat isn't bookable with Alaska miles, per their website:

A way to get around the Emirates blocking/discrepancies
So there's a way to get around the availability discrepancies in both of the above situations. It might require a lot of hanging up and calling again, but in theory it should work.
If you see that a flight actually has the "Z" class seats you need (be it for travel before or after March 28, 2015), call up Alaska's partner award desk and give them the flight number. When they tell you there's not availability, ask them if they could maybe try requesting that space in their old system. They're not supposed to, but some agents will try.
The convo could go something like this:
"Hi, I wanted to see if I could make a first class booking for travel on EK226 from San Francisco to Dubai on January 19, 2015."
"I don't see any first class award space on that."
"Hmmm, that's strange. Is there any chance you could try requesting the 'Z' space in your old system? It should be available, as the flight has a 'Z' class award seat."
Chances are the agent might outright refuse, or they may put you on hold for a long time. If they do, they may very well come back and confirm the seat, having requested the award space in their old system.
READ THIS SECTION
The challenge with the internet is that there are always people that ruin stuff for everyone, so if you're going to try this, please, please, please note the following:
It could take well over a dozen calls before you find an agent willing to do it.
If an agent says it's not possible, don't push it. Thank them for their help and hang up. They're making an exception by requesting space, and not doing something you're entitled to.
Take down the names of the agents you speak with. Don't embarrass yourself by hanging up and calling again, only to speak to the same person and make the request twice. That's the point at which this stuff will get noticed. This is especially important at Alaska, because they don't have that many agents at their partner award desk.
This is more general advice when dealing with phone reps, but be as nice as you possibly can. It'll go a long way.
Bottom line
I wouldn't expect this to be possible forever, but in the meantime this is a good workaround for booking Emirates first class well into the future when it doesn't otherwise show on Alaska's site. But please follow the above instructions.